As a blogger or website owner, it can be really difficult to create the perfect content marketing funnel. The most important and most difficult part is to figure out who your ideal audience is and then reach them with the right content. But when you nail this part, the next steps become worthwhile.
Setting up a content marketing funnel for your Divi website becomes very easy when using the Divi Builder. Divi offers tons of pre-made layouts and templates that you can use to design a great blog page.
In this article, I will show you how you can use Divi and other tools to get a content marketing funnel up and running for your business website. Read on if you want to increase your conversion rate!
Table of Contents
What Is a Content Marketing Funnel?
A content marketing funnel represents the stages that a customer goes through from their first content exposure to the step where the conversion is made. Conversions include things like submitting an email, signing up for a free trial, or making a purchase. Just like any other sales funnel, a content marketing funnel traces the buyer's journey from awareness to the conversion decision.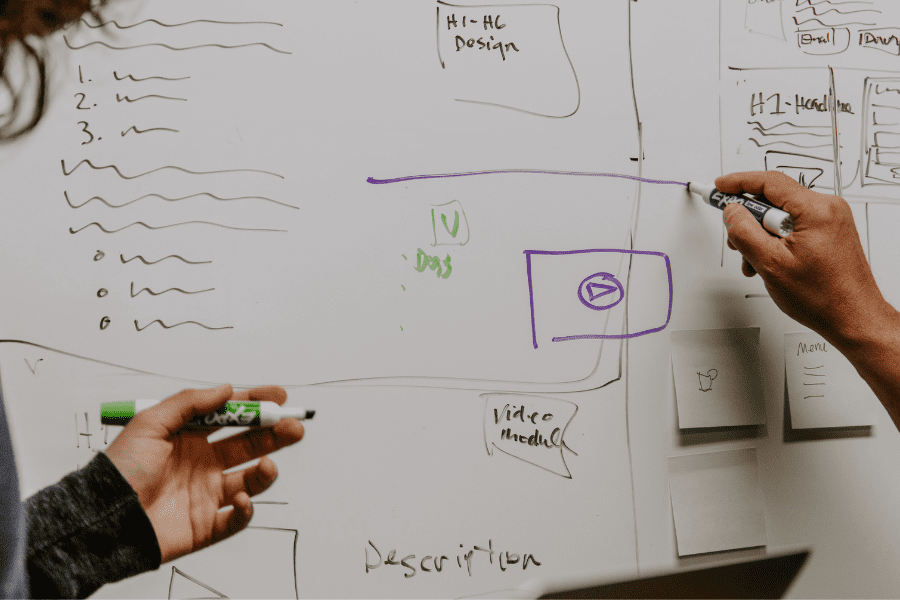 Why Have a Content Marketing Funnel?
Why should you have a content marketing funnel in place? Well, here are a few reasons why you should have a content marketing funnel:
It is a cheaper marketing strategy than paying for Google or Social Media ads.
Your website will get more organic search traffic which will benefit you in the long run.
You get more quality leads that can turn into paying customers.
The Stages of a Content Marketing Funnel
A content marketing funnel usually consists of the same basic 3 stages as listed below:
The Top Part of the Funnel
The top of a content marketing funnel is where you capture your audience's attention with blog posts, videos, or social media posts.
The Middle Part of the Funnel
The middle part of the content marketing funnel is where you capture leads from your audience by offering something valuable such as a FREE ebook, and an email sign-up form for example. You can nurture these leads with email automation to go to the bottom part of the funnel.
The Bottom Part of the Funnel
The bottom and final part of the content marketing funnel is where you will turn your nurtured leads into paying clients or customers. This stage includes CTAs, Case Studies, Testimonials, Free Trials, Demos, and more.
Building a Content Marketing Funnel with Divi
Now that you know the different stages of a content funnel, let's take a look at the different tools you will need, the content you should create, and more.
Tools You Will Need
Divi – A Powerful Visual Page Builder for creating any kind of content.
Divi Layouts and Templates – Divi gives access to over a thousand FREE pre-made page layouts that you can use to jumpstart the design of your pages or posts.
Brevo – Brevo helps you build customer relationships across email, SMS, chat & more. You can create newsletters, transactional emails, marketing automation, and SMTP. You can add unlimited contacts, using drag & drop editor, and free templates.
Create Content Your Audience Will Love
The first step in the funnel is to create the right content for your ideal audience. Depending on your audience, the content will usually consist of the following:
Blog Posts
Videos
Social Media Content
Sign Up for Email Software Like Brevo
At this step, we need to sign up for an email marketing platform that offers Email Automation Sequences. We will use this to nurture leads to bring them farther down the funnel.
Here at Divimode, we make use of Brevo. Brevo is the perfect email marketing automation platform for any business!
Create a List for Your Subscribers
Creating an email list on Brevo is easy. You can start by navigating to "contacts" on your main navigation bar.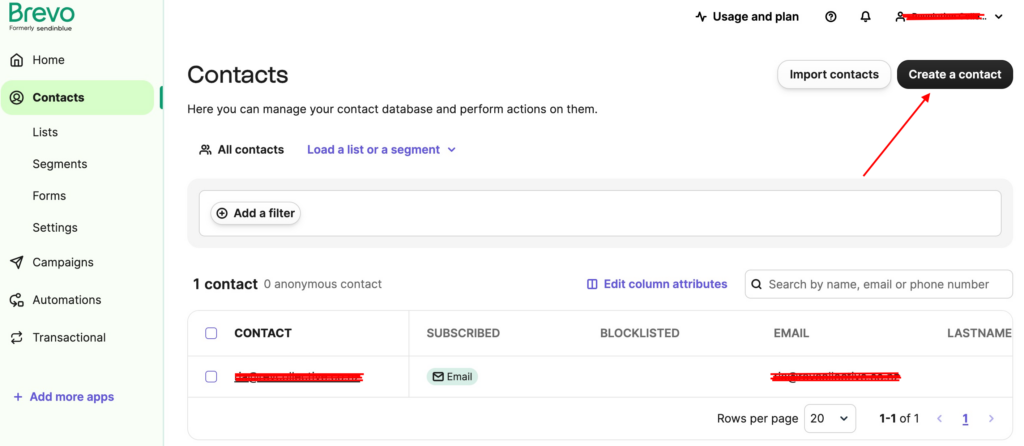 In the next section, you will see various options on the left of your screen. Click on "lists".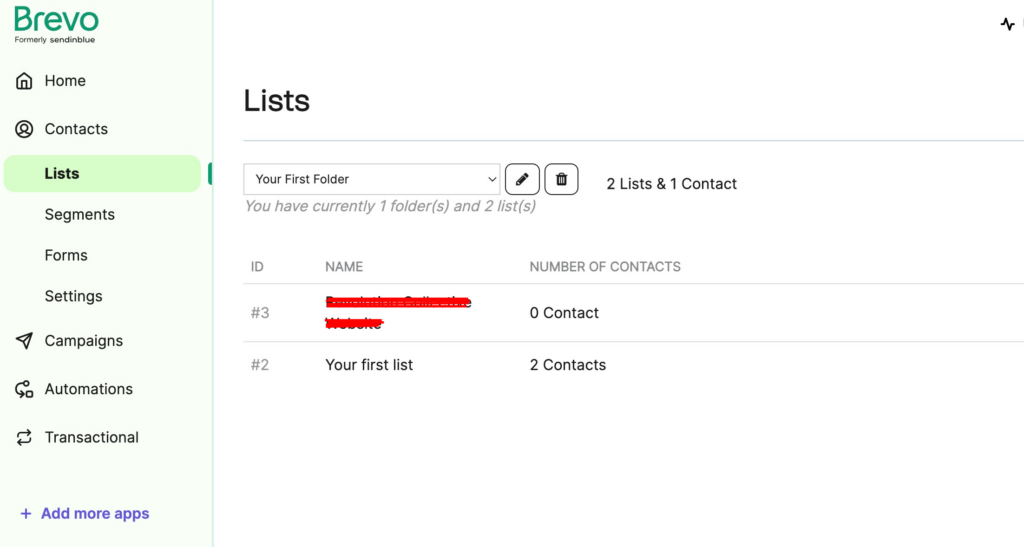 To add a new list, you need to navigate to the "add new list" button. This will take you to a section where you need to insert your new list name.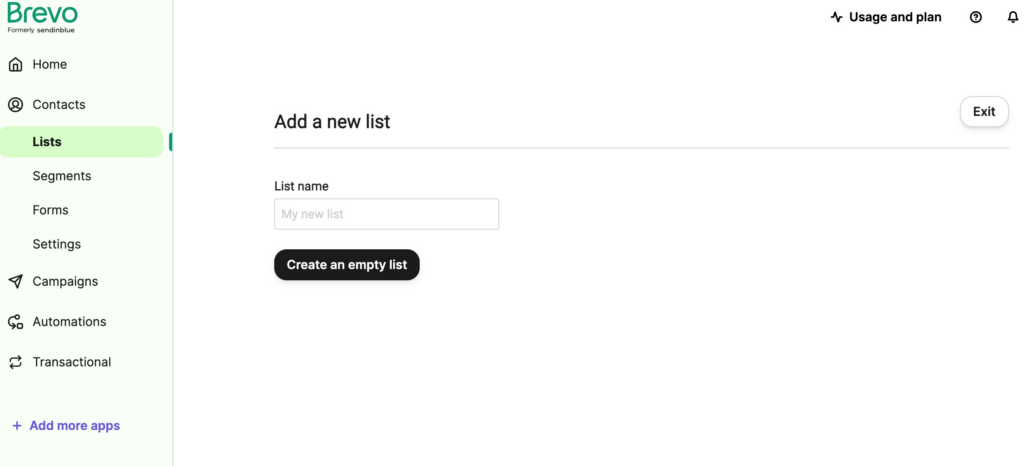 When you are happy with your list name, click on "Create an empty list" and you will see your newly created list and the place to add your contacts. To add contacts, in the top right click on either "Add a contact" or "Import contacts".
Create an Email Sequence for Your Subscribers
To create an automated campaign with Brevo, you can navigate to the "Automation" tab in the navigation bar on the left.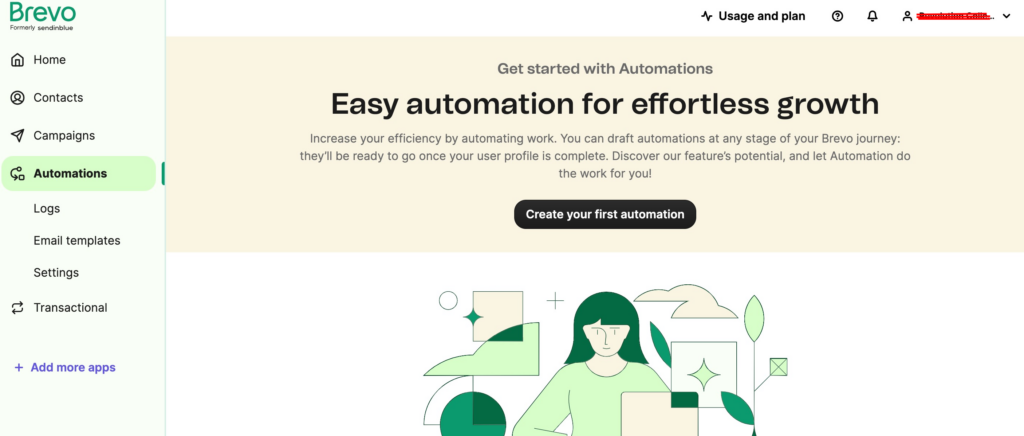 In the next window, you can select the "Create a workflow" button to start new automation. After that, you can create a custom workflow or select one from the given templates.
You can learn more about creating an automated Brevo workflow here.
Design an Attractive Blog Page With an Email Sign Up
One of the primary goals of a content marketing funnel is to capture leads by capturing email addresses. As marketers and website builders, we know how important it is to do this in a very strategic manner.
When you design your blog page, there as certain things that you need to make sure to include. Your blog page design needs to showcase the most important content pieces, with links to related posts so that your audience can have access to more valuable content.
So, now you may be wondering, how will you capture leads with a blog page? Well, you need to make sure to add a lead-capturing form like an email opt-in form or Divi popup. Just make sure it is done in a strategic manner!
You can visit our post on how to create a lead-generation page with Divi if you want to start from scratch with a Divi lead-generation form.
Create An Email Opt-in Form With Divi
Building an email opt-in form is very easy, especially with Divi! We wrote a whole article on how to create an email opt-in form with Divi. Check it out!
Final Thoughts
Now your blog page is all set up and you are ready to grow your email list!
Follow us on LinkedIn for more amazing content about Divi websites, digital marketing, and more.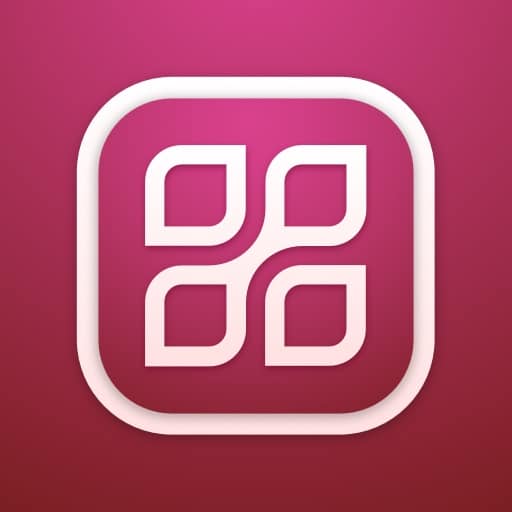 Try Divi Areas Pro today
Sounds interesting? Learn more about Divi Areas Pro and download your copy now!
Many pre-designed layouts. Automated triggers. No coding.

Click here for more details