Divi VS Elementor
There are many WordPress page builders on the market today, and the fact is, they are here to stay. Two of the most popular page builders are Divi and Elementor, and in this article, we will compare features, pricing, support, and more to find out which page builder between Divi VS Elementor works best for your needs as a WordPress developer.
Quick Comparison Of Divi VS Elementor
Divi
Elementor
Features
⭐️⭐️⭐️⭐️⭐️
⭐️⭐️⭐️⭐️⭐️
Pricing
$89 per year for
unlimited sites (or $249
for lifetime access)
Free version. The Pro
version is $49 per year for
one site (or $199 for unlimited
websites)
Ease of Use
⭐️⭐️⭐️⭐️⭐️
⭐️⭐️⭐️⭐️⭐️
Visual Drag-and-Drop
Page Builder
⭐️⭐️⭐️⭐️⭐️
⭐️⭐️⭐️⭐️⭐️
Pre-Made Templates
100+ Website Templates.
800+ Pre-made Designs
300+ Website Templates.
90+ Pre-made Designs
Customize Headers
& Footers, Single Post &
Archive Pages
Yes
Yes
Content Modules
46+
90+
Support
A strong community of
Divi users and developers.
Active Facebook group.
Live chat & email support.
A strong community of
ElementorPro users and
developers. Active Facebook
group. Email support.
Website
Divi
Elementor
Features Compared
As you can see, both of these WordPress page builders are great options for any WordPress developer. It all comes down to your needs and budget.
Divi VS Elementor Features Compared
When it comes to features, both Divi and Elementor offer great options. There are multiple features that are available with both of these plugins, such as:
Visual drag-and-drop features
Full theme-building support
Support for dynamic data
But there are also a few features that are unique to each page builder. We are going to compare them below:
Divi Unique Features
Divi has a few more unique features than the Elementor page builder. Divi has a built-in A/B Testing Feature that allows you to split-test different modules against one another. With this in mind, it is easy to see that Divi is definitely a little more business-focused.
Another unique feature is that Divi's form module offers something that Elementor does not: conditional logic.
Divi also offers a built-in role editor that lets you control which modules and settings different WordPress user roles can access. This is especially a great feature when you want to control which modules your clients can edit and what not.
Elementor Uniques Features
The Elementor page builder has only one unique feature that Divi does not offer; a built-in Popup Builder. Elementor offers a feature where you can design custom popups to display on your site.
You can create different types of popups (modal, notification bar, slide-in, etc.), and also use common popup triggers (time on site, scroll depth, etc.).
Luckily with Divi, you can easily find third-party plugins to add popups to your Divi Website.
Visual Drag-and-Drop Page Builders Compared
Divi and Elementor have visual, drag-and-drop builders that allow for inline editing. You can edit, and build your page on the front end to see what your website visitors will see.
Divi Drag-and-Drop Builder
Divi offers a full-width editor with no fixed interface elements. To add and configure modules, you use the floating buttons that appear when you hover over your design. It is very easy to move modules around on your page.
Elementor Drag-and-Drop builder
Elementor uses a visible fixed sidebar on the left of your page that you can use to add different modules. This doesn't create the same design experience as with Divi, but some people choose this over the floating buttons.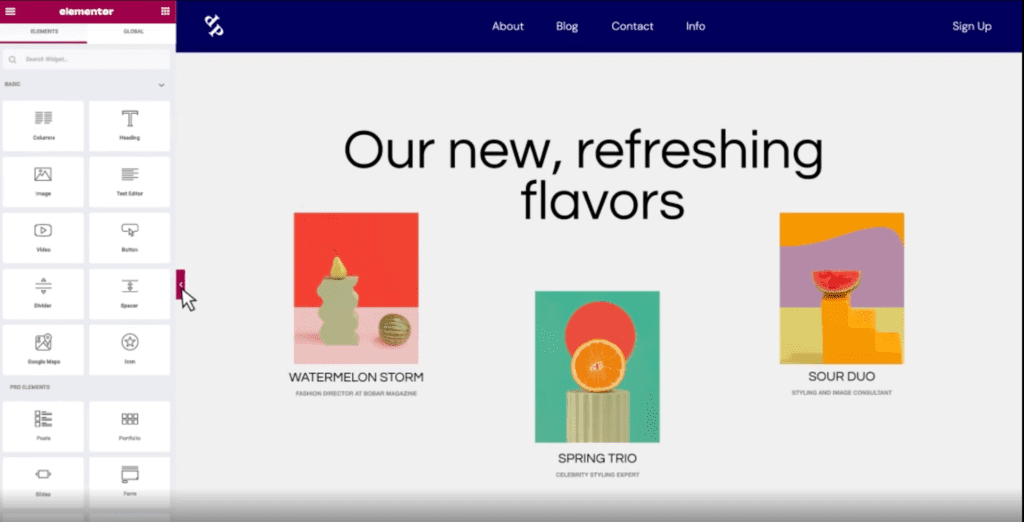 Divi VS Elementor Templates
Divi and Elementor come with large template libraries. You can easily import a template, customize it, and you have a professionally designed website customized to your needs!
Although both of them have libraries, Divi has the edge when it comes to the quantity and organization of its templates.
Divi Templates
Divi comes with over 1500 pre-made website layouts and templates that you can import and divide into over 200 Layout Packs. A Layout Pack is a themed collection of templates that are built around a specific website.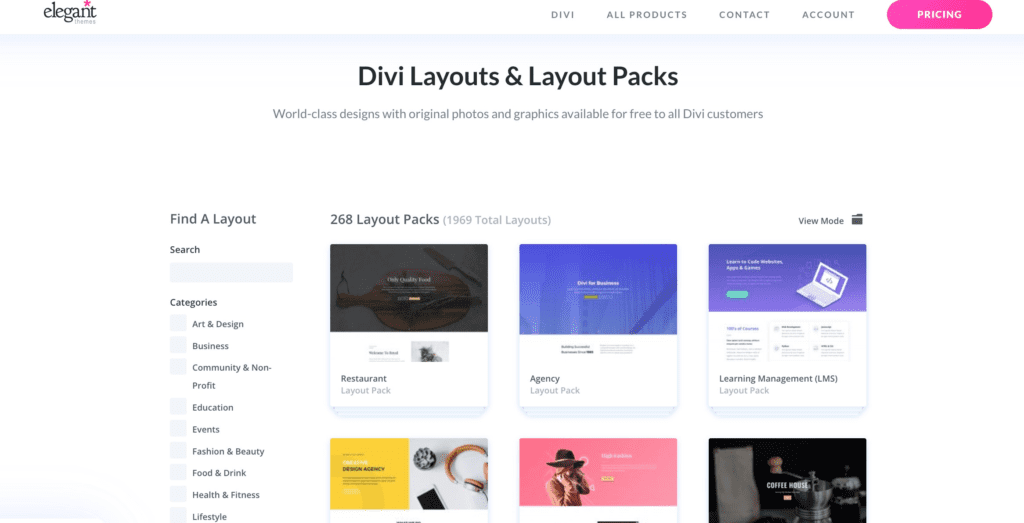 Elementor Templates
Elementor's templates come in a lot of different variations, depending on your needs. In terms of designing pages, you'll get two types of templates:
Pages: These are full-page templates.
Blocks: These are section templates for parts of a page.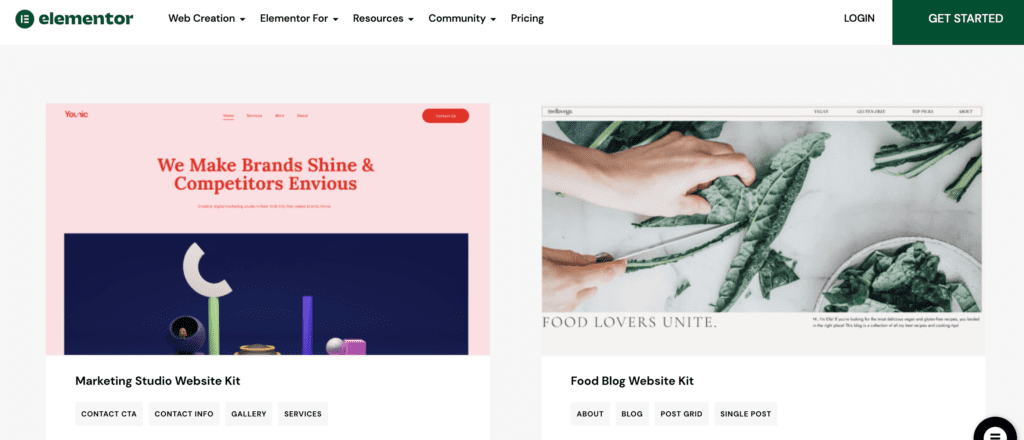 Divi VS Elementor: Pricing
Comparing pricing is a tricky subject because Elementor is cheaper in some situations, while Divi is cheaper in others. It all depends on your needs and how big your company or website is.
Free Version
Only Elementor offers a 100% free version that allows you to build great-looking designs and access the most fundamental widgets.
When you have a very small budget, this might be your best option.
Premium Versions
In terms of the premium versions, let's take a look:
Elementor Premium
Elementor Pro is cheaper if you need to create one website instead of a few, but Divi works out cheaper if you need to create multiple websites.
Elementor Pro offers three one-year license options, each for a different number of sites:
Personal – $49 for one site
Plus – $99 for three sites
Expert – $199 for 1,000 sites
Divi Pricing
Divi only has two pricing plans, both of which let you use Divi on unlimited websites:
Yearly Access – $89 with one year of support and updates.
Lifetime Access – $249 with lifetime support and updates.
With the Divi pricing, the user gets full access to all ElegantThemes products, which is a big bonus!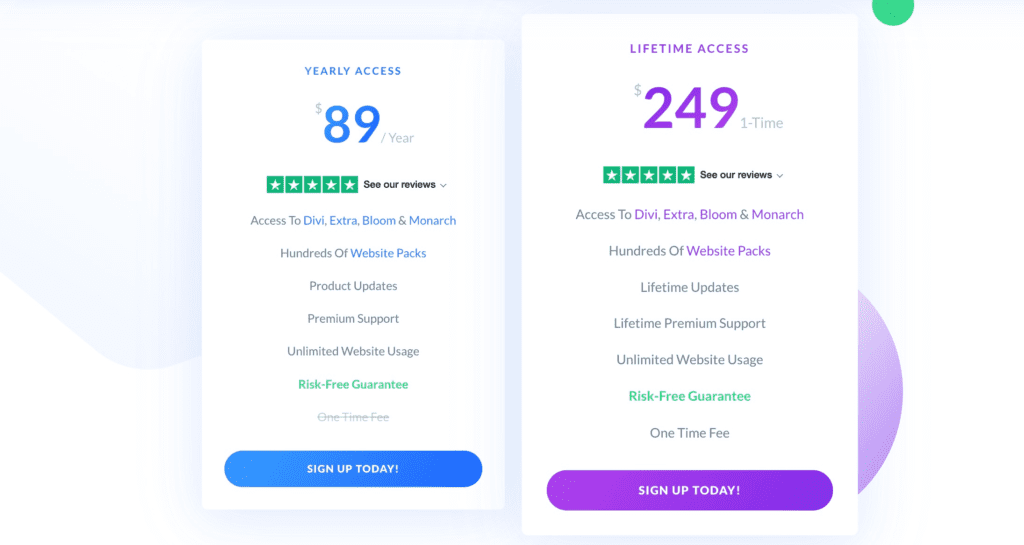 Divi VS Elementor: Customer Support
Both Divi and Elementor offer 24/7 support to customers.
Divi Support
All Elegant Themes users with an active license get premium 24/7 support. One of the big perks is that you get live chat support via Intercom.
This is a big advantage, as finding live chat support in any WordPress theme or plugin is quite rare.
If this does not work for you, you can visit the detailed knowledge base documentation for any questions.
Elementor Support
Elementor premium users will get 24/7 premium support via tickets. In addition, Elementor offers a detailed public knowledge base to show you how to use core features, troubleshoot common issues, etc.
Elementor vs Divi Frequently Asked Questions
What Is Divi?
Divi is the most popular WordPress theme with over 700,000 sales and the ultimate WordPress Page Builder.
What Is Elementor?
Elementor is also a very popular WordPress Page builder that is the most popular builder for entrepreneurs and businesses with only one website.
Is Divi Better Than Elementor?
Divi and Elementor are both top-page builders, so you'll not necessarily go wrong with either. It all depends on your needs.
Will Divi and Elementor Work With Gutenberg?
Yes, You can use the Gutenberg block editor for day-to-day designs and then switch to Elementor or Divi Builder when you need a little more power.
How Much Do Elementor and Divi Cost?
Divi costs about $89 per year for unlimited sites or you can pay $249 for lifetime access once-off. The Elementor Builder pro version costs $49 per year for one site or $199 for unlimited websites.
Will Divi and Elementor Work With Any Theme?
The Divi Builder will only work with the Divi Theme, but the Elementor Page Builder will work with any WordPress Theme that supports the builder.
Divi vs Elementor: Which Is the Best for Bloggers?
If you are a blogger with a website where you want to easily build landing pages, you should use Elementor. If you want something more intense and more pre-made templates, you should choose the Divi Theme and Divi builder.
Divi VS Elementor Summary
The Divi builder and Elementor are two of the best page builder plugins on the market. The key difference between the two WordPress page builders is that one comes with a theme and the other does not. Just like Divi, Elementor is a drag-and-drop page builder but it doesn't come with a custom Elementor theme. But both of these can work with any WordPress theme on the market.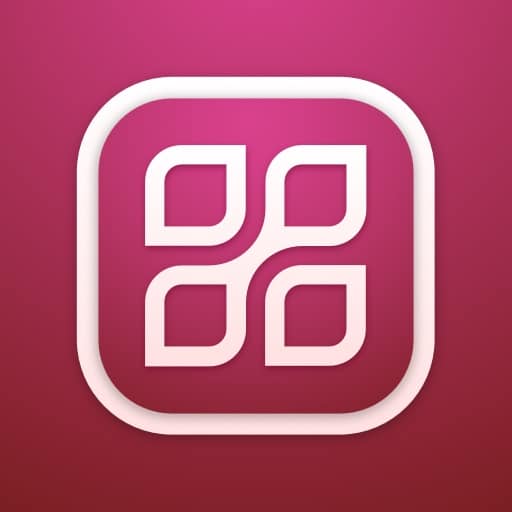 Try Divi Areas Pro today
Sounds interesting? Learn more about Divi Areas Pro and download your copy now!
Many pre-designed layouts. Automated triggers. No coding.

Click here for more details