An optimized conversion funnel can mean a lot when trying to marketing your online store. It can be the difference between making a profit and breaking even.
If you have a website and online store, you already have a conversion funnel whether you were intentional with it or not. If your goal is to get your website visitor to take any action on your site, you have a conversion funnel.
Most of us have a lot of work to do to get our sites to where we want them to be. We are here to show you how to create a conversion funnel with Divi.
What is a conversion funnel?
Before we show you how to create a conversion funnel, we are going to tell you what it is. A conversion funnel is a way to visualize the flow and conversion path of potential customers into paying customers. As easy as that!
These visitors can be generated through a variety of methods such as SEO, content marketing, social media, paid ads, and even cold outreach.
If you can understand and analyze the process, then you can take action to improve that flow.
This is a very simple visualization showing the main four steps in the process:
First, your potential customer becomes aware of your website or your product.
Then, you build interest in your service or products.
Thirdly, you need to get people to desire your product or service. Notice how the funnel gets smaller because you can't expect everyone interested to desire your product.
Finally, you need to ask for an action. Let's take a look at an example; the action might be to buy something or sign up for an email list. This is the smallest part of the funnel.
Now that you know what a conversion funnel is, let's see how to create a funnel website with Divi.
How to create a funnel website with Divi
Building effective sales funnels is easy to do with Divi. Let's see how to create a 3-step Divi sales funnel using a free plugin called Funnel Builder by CartFlows.
CartFlows Installation and Setup
We'll use three plugins to create our Divi sales funnel, but let's start by installing the first one in the WordPress plugins area. Search for and install Funnel Builder by CartFlows.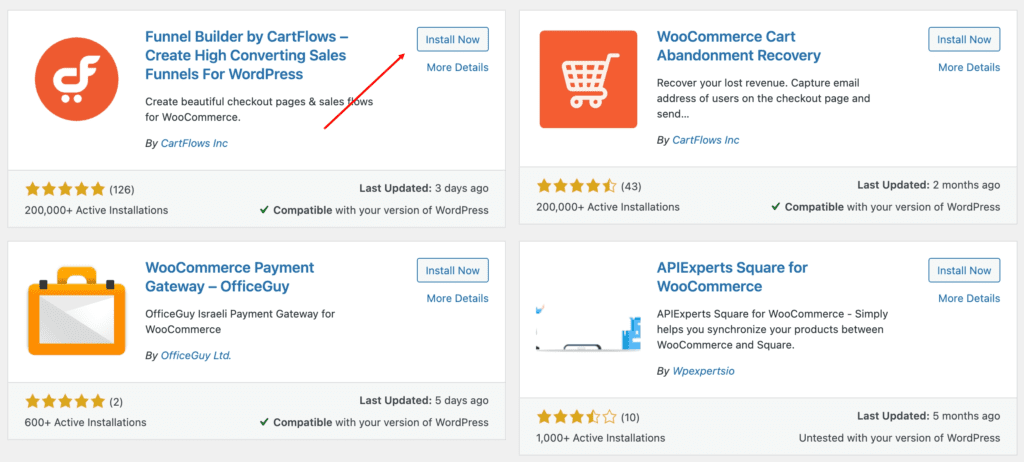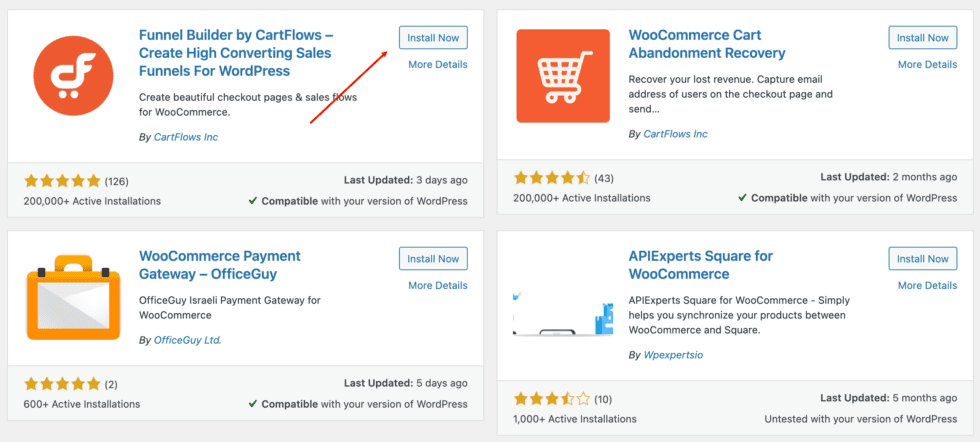 The plugin will automatically take you to a startup wizard or settings page. Make sure to choose Divi as your builder. This will tell CartFlows which templates to connect to.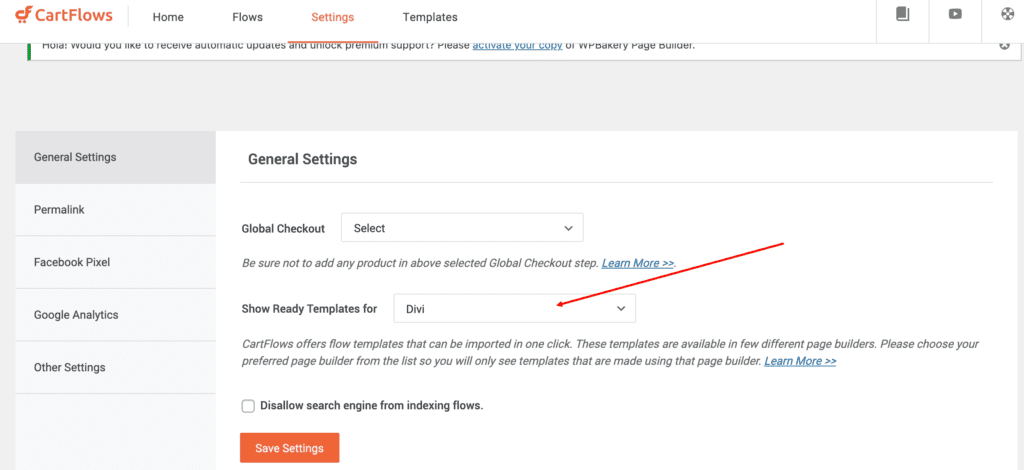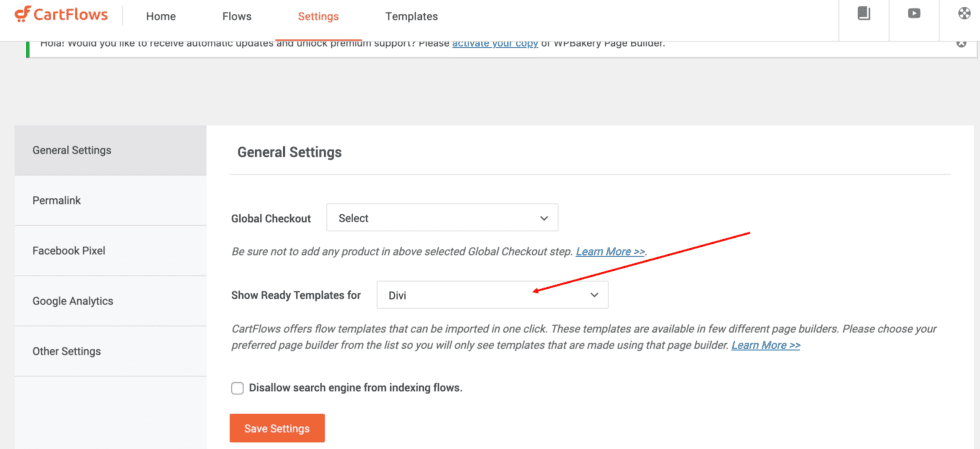 After this step, you can install the WooCommerce Cart Abandonment Recovery plugin. If you don't have WooCommerce installed yet, you can install this as well.


If you want a free CartFlows training course, you can choose to do so. We would recommend it as it is always a good idea to get a bit of free education. 😉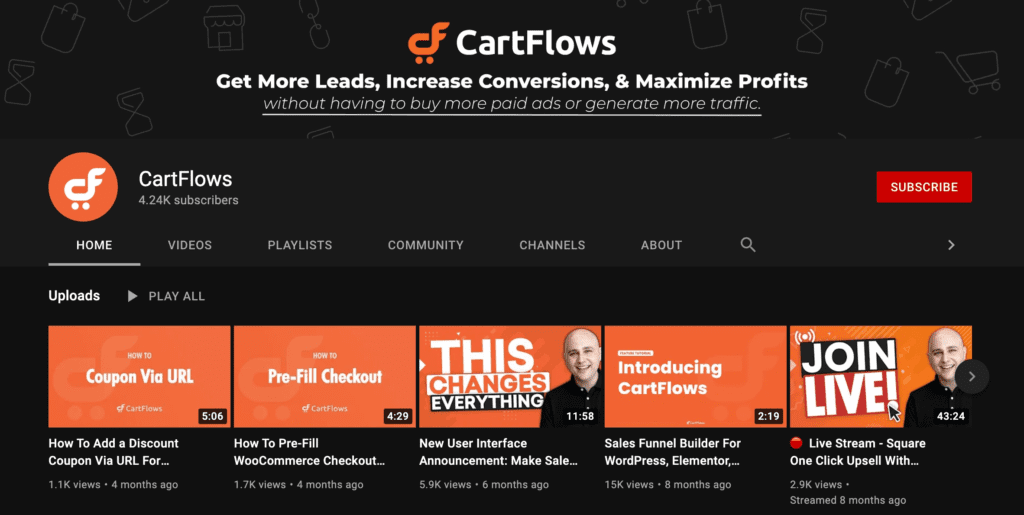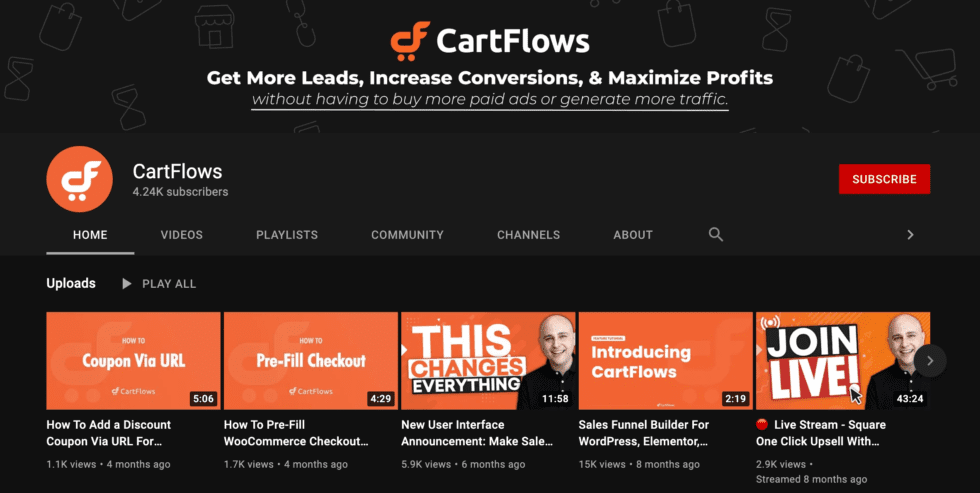 You're now ready to create a flow. The flow is the sales funnel that includes a landing page, checkout page, thank you page, etc.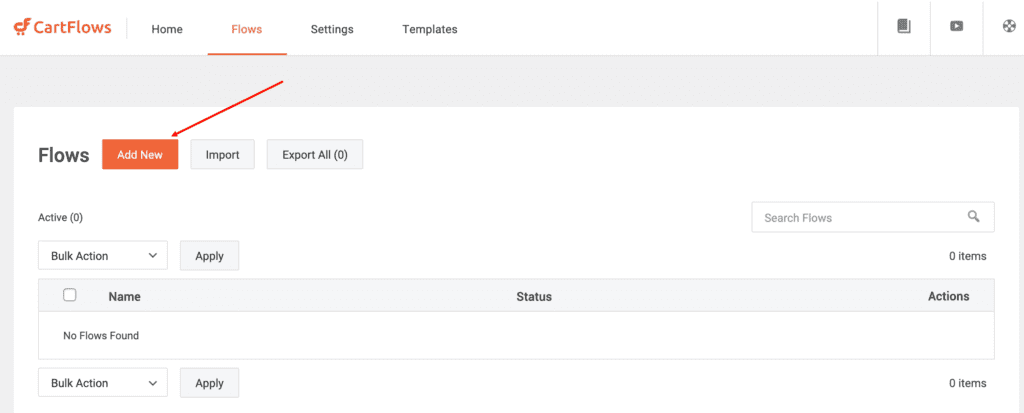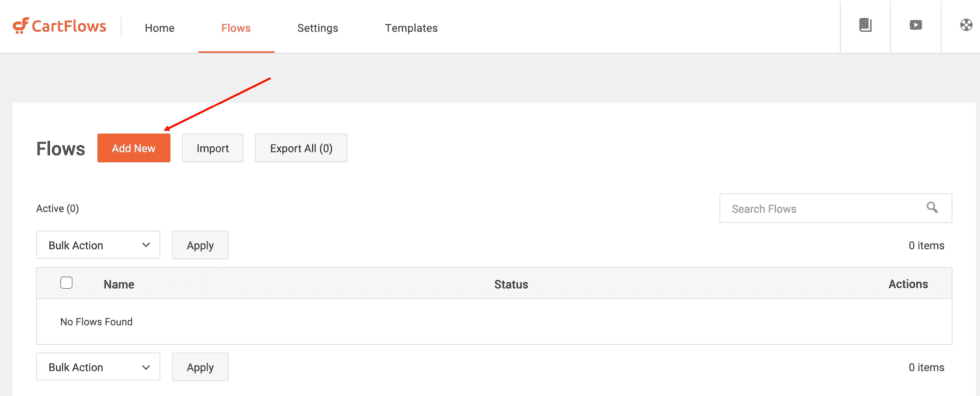 Start by adding a new flow. You can also import ready templates in stead of creating your own. The ready templates include multiple pages to create the steps in the flow. Each of the pages was made with Divi and you can edit them with the Divi Builder.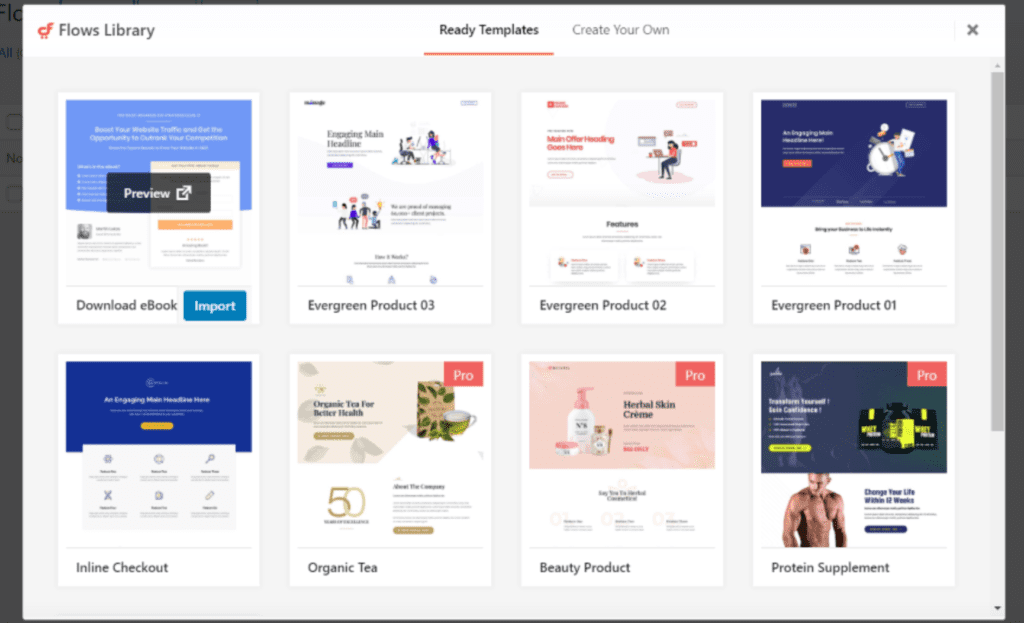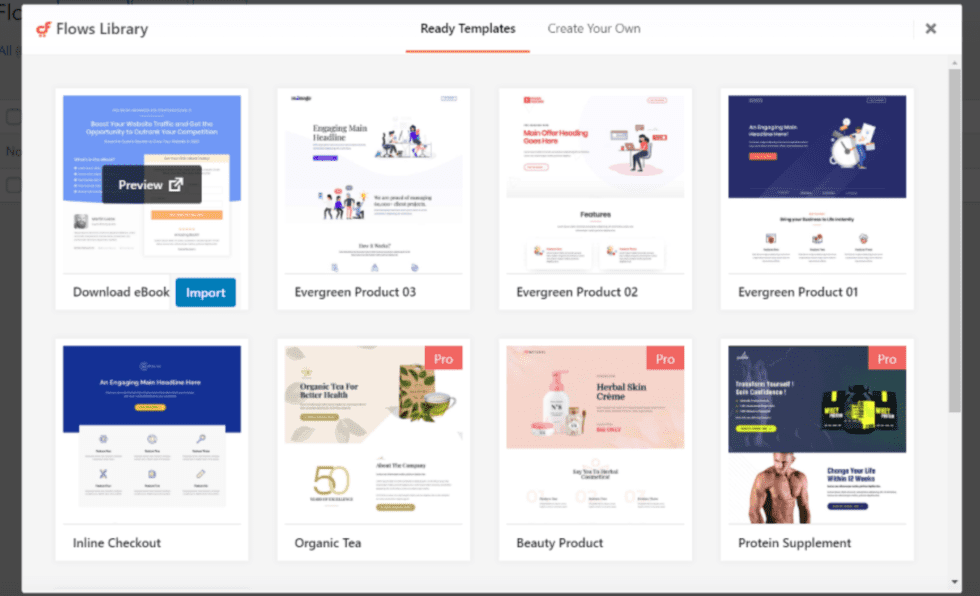 After you imported the template or created your own, you will be redirected to the Flow post type editor. This includes the steps in the funnel. You can edit them, add new steps, view, delete, or rearrange them. Flow adjustments and settings include the name, text mode, slug, publish, and featured image.
This shows the steps in your funnel. Our steps include a Landing and Thank you page. These steps are shown to the user in this order. They'll first visit the landing page, and then they'll be taken to a Thank You page.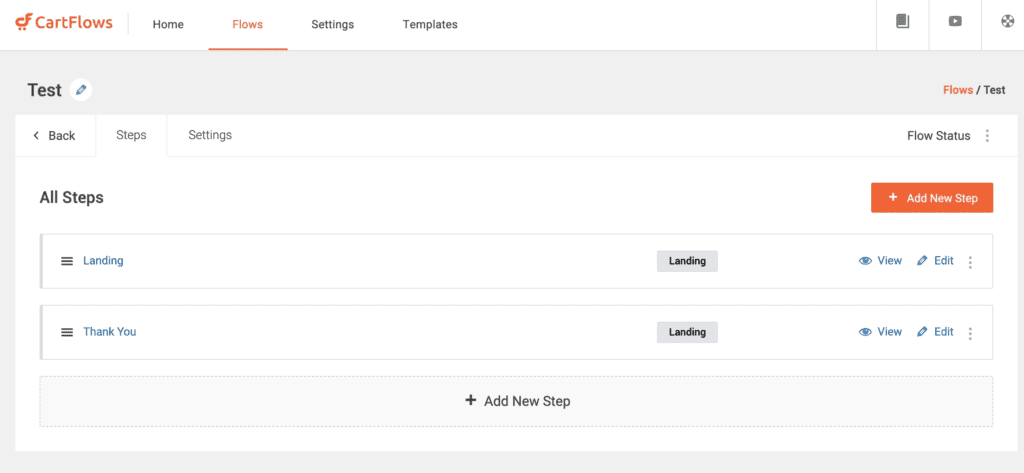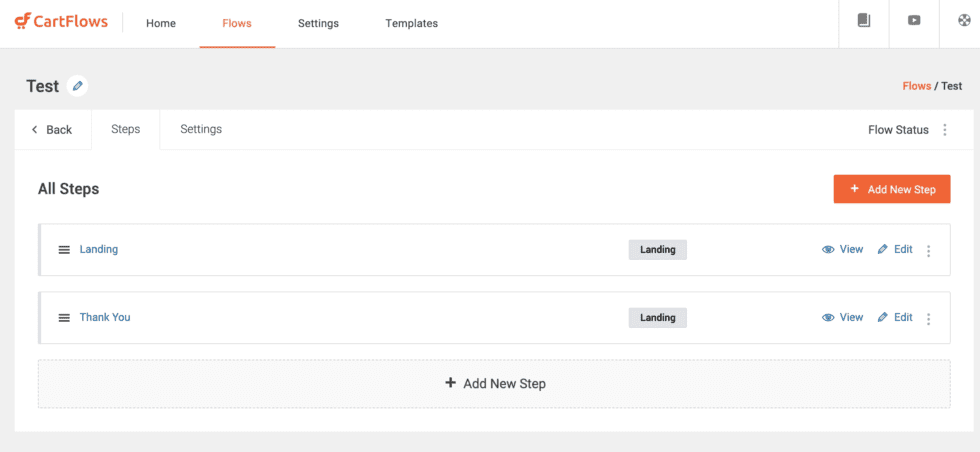 You will now be able to edit each step with the Divi builder. Each step is made with the Divi Builder and can be customised as you wish. You can create as many steps as you like, with as many actions.
The editor also includes settings for each of the types of steps. These are the optin settings. Here, you can add shortcodes, select a product, design, edit the form fields, adjust settings, and add custom scripts.
You can turn your lead magnet into a full-featured sales funnel by adding a Checkout step as well. This is where WooCommerce comes into play.
We gave you an overview of how to create a funnel with CartFlows and Divi. To learn more about Divi funnels, you can visit the Divi website. 😉