AI is everywhere! And you can now use AI to improve your Divi Website or build an epic website from scratch. The amazing thing is, that you don't need to be creative or come up with your own design or website copy. We have great AI tools that can do all of that for us. All we have to do is to implement it with the Divi builder. In this article, I will walk you through the easy process of improving your Divi website with epic AI tools and techniques.
Let's go! 😊
Table of Contents
AI Can Improve Your Divi Website
Use A Tool Like MidJourney For Web Design Ideas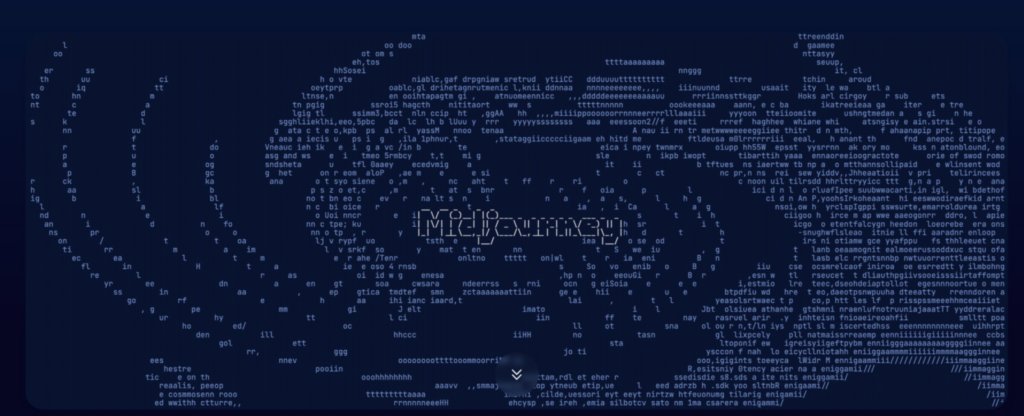 Midjourney is an independent research lab dedicated to exploring new mediums of thought and expanding the imaginative powers of humanity. With your Midjourney account, you can effortlessly generate custom AI-generated images from simple text prompts. This innovative tool offers an epic way to spark ideas for your next Divi web design project.
Issue Initial Command
To kickstart your creative process for designing a clean homepage, simply use the command /imagine by clicking on the textbox located at the bottom right of your screen. Feel free to provide as much detail as you'd like, including your preferred color scheme and any other specifications. Once you've crafted your initial design, MidJourney offers the flexibility to scale it up or generate variations based on your chosen option.
This ElegantThemes article gives an amazing overview of how to use MidJourney for web design ideas.
Use A Tool Like ChatGPT to Create Copy For Your Divi Website
Now that our design is complete, you can use AI to generate compelling copy for your design. We will utilize ChatGPT to craft a captivating headline, a paragraph, and effective call-to-actions for your buttons.
Issue Initial Command
Start by creating our first request. In the text box, we're going to ask ChatGPT to "create a short slogan for a Cambridge-based Boutique web development Agency."
Refine Copy with ChatGPT
The beauty of ChatGPT is that we can ask many questions and get some great options to use in our copy. Let's ask for 5 other variations, but let's ask that each variation is, at most, 5 words. In the textbox, enter, "Make the slogan only 5 words. Create 10 different variations."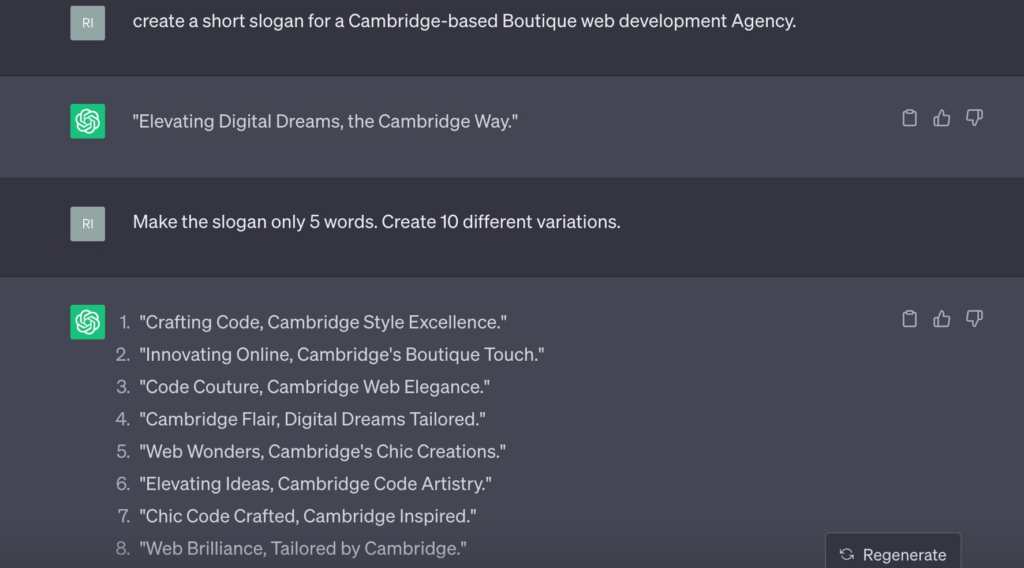 Repeat the process for our paragraph of text. Let's enter into ChatGPT, "Craft a 5-sentence paragraph promoting web development services to Waikato business owners."

Instead of asking for more versions of this paragraph, let's ask ChatGPT to change the tone of the welcome paragraph. Let's ask ChatGPT to "Make this paragraph more casual, leaning toward light and fluffy."

To complete our copy, let's create 10 different versions of call-to-action text that we can use on our button. Our next command for ChatGTP is, "Come up with 5 versions of call to action text that I can use on a button."

While these options are great, they're a little long for a button. Our final request to ChatGPT will be to make our text shorter by saying, "Make them shorter."

*Related Article – How To Generate Images With AI For Your WordPress Site
Build Your Divi Website
Now that you have your web design creatives and your website copy in place, it is time to start building your website with Divi!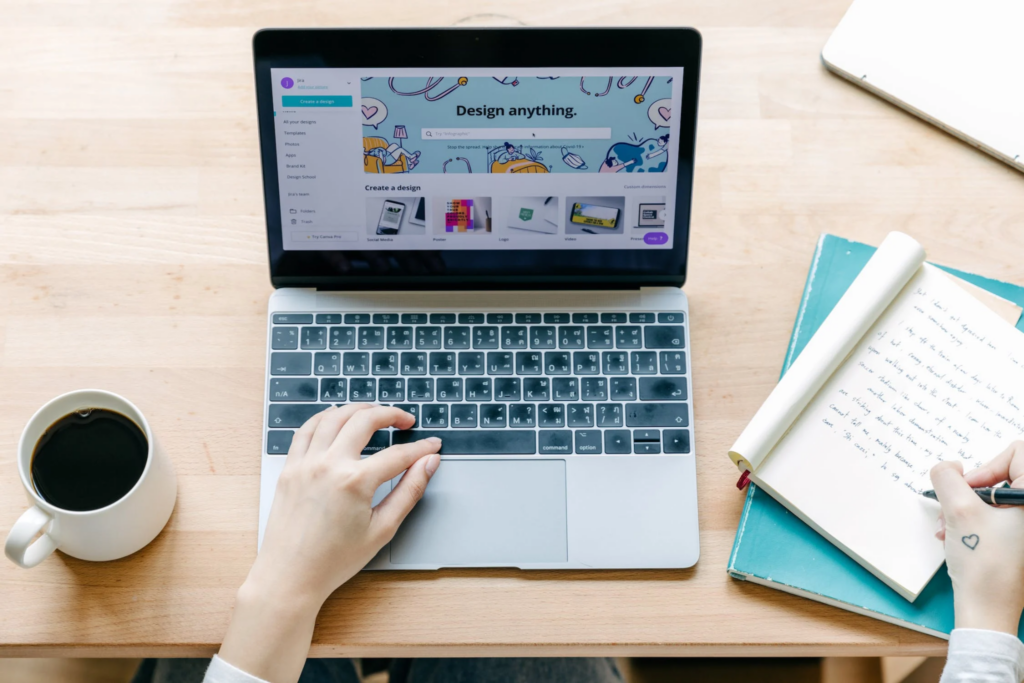 Use The Divi Builder To Create Your Blocks
You will use the Divi Builder to create your blocks according to your web design, by following these steps:
Install and Activate the Divi theme
You can start by installing the Divi theme on your WordPress website if you have not yet. You can do this by going to the "Appearance" section in your WordPress dashboard, selecting "Themes," and then clicking on "Add New." Upload the Divi theme, install it, and activate it.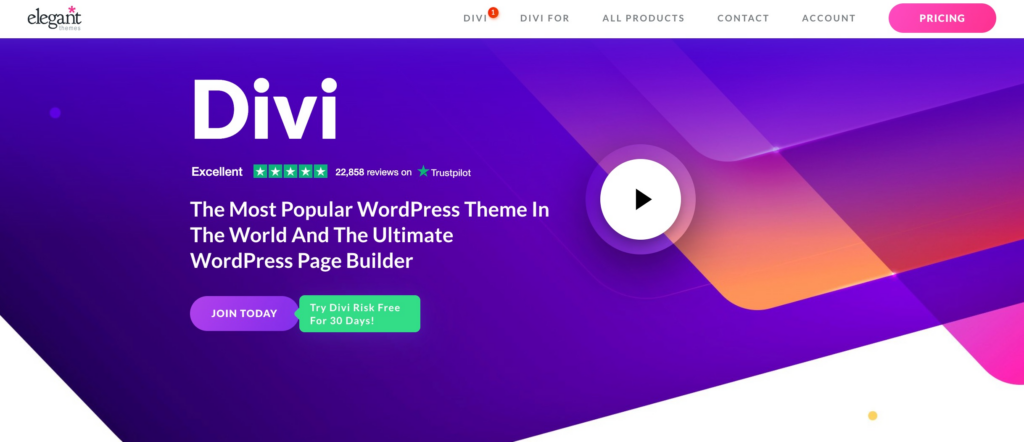 Enable the Divi Builder
Once the Divi theme is activated, you need to enable the Divi Builder. To do this, go to the "Divi" tab in your WordPress dashboard and click on "Theme Options." Under the "Builder" tab, make sure the "Enable The Divi Builder" option is checked.
Create a New Page
You can create a new page where you can start building your homepage according to your chosen web design idea created by Midjourney. Go to the "Pages" section in your WordPress dashboard and create a new page. You need to choose to create a page from scratch instead of editing an existing page.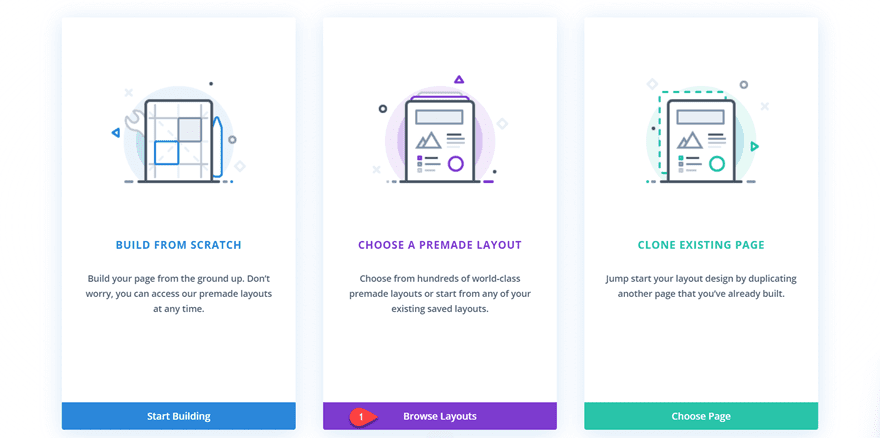 Launch the Divi Builder
After you have chosen the option to "start building" your page, you will see the Divi Builder launching. You can now start adding your layouts, rows, and modules. You can use the sections, rows, and modules to build your page exactly like your design inspiration.
Use the Divi AI option To Improve Your Page and Website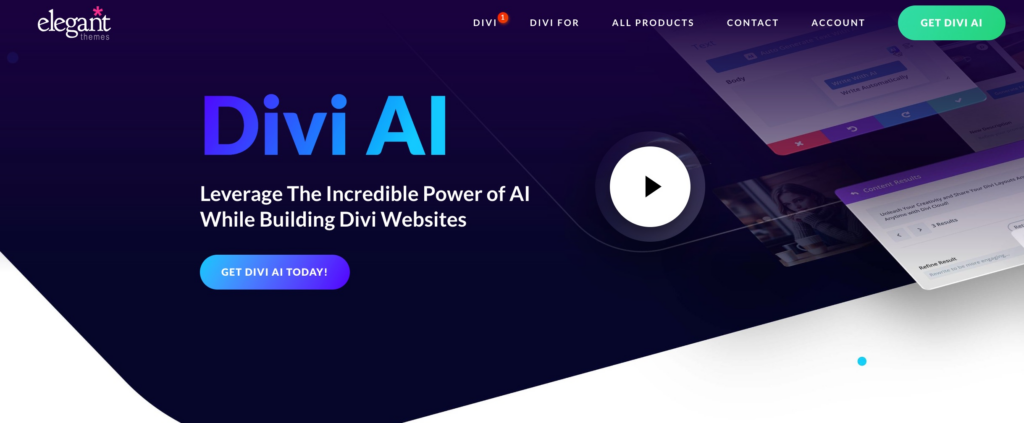 Divi and Elegant Themes recently announced the release of Divi AI. This is an amazing add-on to the already great Divi builder. You can use the Divi AI feature to adjust your website copy, and even to create AI images for your Divi website.
You can try Divi AI now! ➝ Try Divi AI
Final Thoughts
By leveraging the power of ChatGPT and MidJourney with Divi, you can significantly enhance your web design brainstorming process. Incorporating AI into your workflow doesn't mean the demise of traditional digital design; rather, it offers a way to expedite various tasks. Moreover, AI can bring forth new concepts and ideas that may have otherwise gone unnoticed.
With Divi, effortlessly recreating AI-generated layouts and designs becomes a breeze. If writing isn't your strong suit, generating compelling copy for your business or client websites can be challenging. Fortunately, tools like ChatGPT can help fill this blind spot that you may not have even been aware of.