When you're looking to grow your email list, generate leads, or boost your conversion rate, including a popup in your conversion rate optimization strategy can be highly beneficial.
The average conversion rate of a high-performing popup is 42.35%, which means that almost half of the users that saw a popup ended up converting.  
Moreover, with the number of plugins available for your Divi website, you can't allow to include popups in your strategy. But which is the best Divi popup plugin to start with?
In this post, we'll review two of the most popular Divi popup plugins, and compare their main attributes to evaluate which one is the best option for your Divi website.
So, Divi Overlays vs. Popups for Divi: which is better? Let's find out!
Table of Contents
Customization Features
Popups remain one of the most customizable conversion rate optimization tools available, and the beauty of it is that you don't have to be a design expert to create a gorgeous-looking popup.
Luckily, both Divi Overlays and Popups for Divi have excellent customization options that can be applied to your Divi website.
Divi Overlays includes loads of pre-built popup templates that you can import and start customizing from there.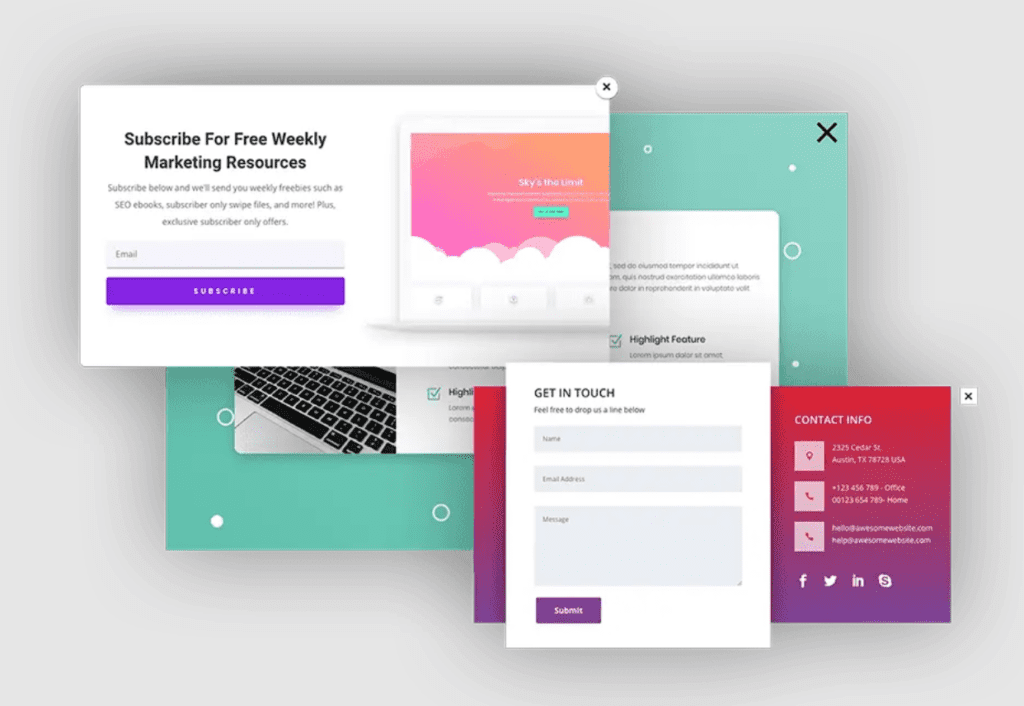 Even though Popups for Divi doesn't include pre-built templates from the get-go, if you upgrade and include Divi Areas Pro in your conversion optimization tools line up and personalize your popups further, allowing you to turn every section into a popup, right inside the Visual Builder.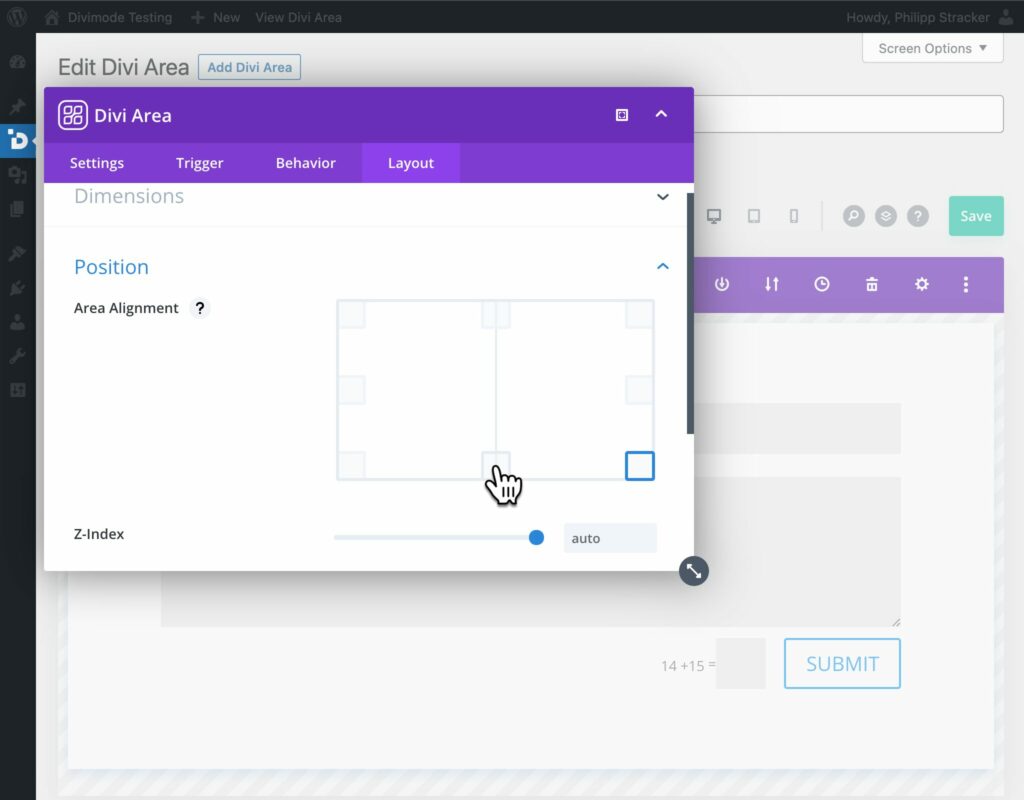 We've developed Popups for Divi and Divi Areas Pro with customization in mind, and with the wide range of features for changing the look and feel of your popup that they provide, you can do so much more than just tampering with templates.
Divi Overlays has an excellent selection of templates to work on as a basis, but we stand firm that the Popups for Divi & Areas Pro allow you to have complete customization control over your popups.
Triggers and Activations
A popup trigger allows you to control when the popups are displayed to potential customers, allowing users to digest the content on your page before you offer them something.
With Divi Overlays, you can trigger your popup by adding a unique CSS ID to any page element. You can add click triggers to texts, images, menu links, buttons, and Divi sections, including automatic triggers on page loads and time delays, as well as exit intent and URL triggers.
Popups for Divi also provide you with a wide range of trigger options for your popups as mentioned above, including on click, mouse hover, exit intent, as well as custom JS script triggers.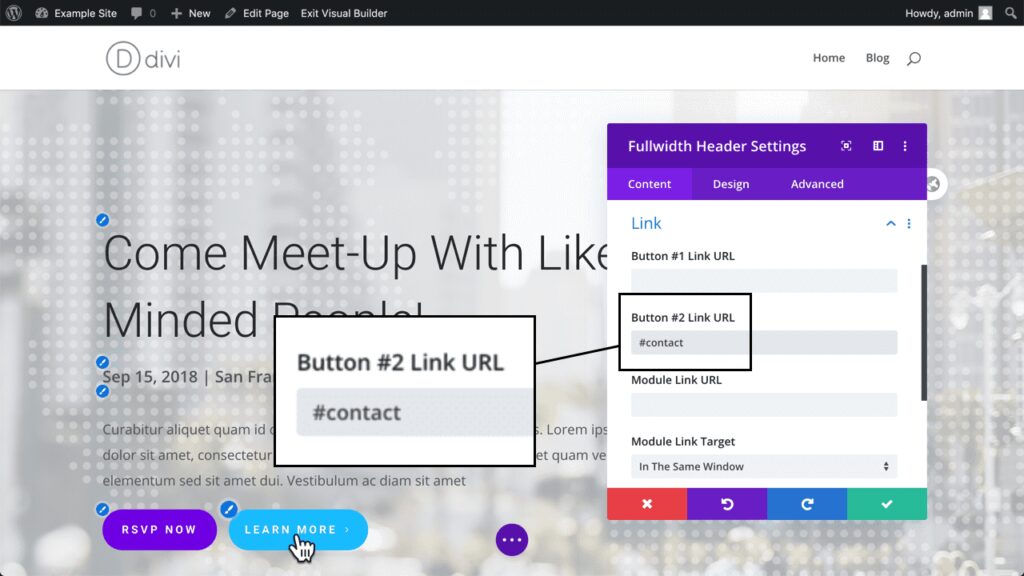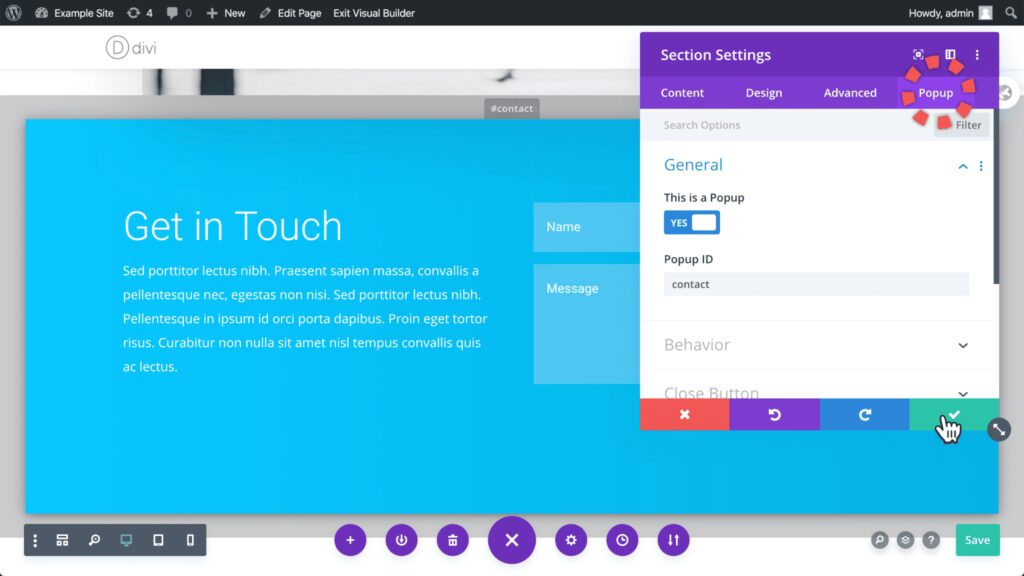 Upgrading to Divi Areas Pro includes the former, plus it allows you to trigger popups on back buttons, after delay or instantly, on scroll distance, inactivity, browser focus, and of course, by custom URL parameter.
Display Controls and Settings
Both Divi Overlays and Popups for Divi provide you with excellent control over how you manage your forms and where they're shown across your website.
Creating, customizing, and managing your popups is really straightforward with both plugins.
Both plugins have excellent interfaces helped by the Divi Builder rather than using the standard WordPress editor.
Thanks to the user-friendly Divi interface with and the real-time clickable customization options, they are effortless to work with.
Pricing and Plans
Divi Overlays is available from $24 for a single website, which is an annual license that is also applied to the $49 for three websites, and the $79 for unlimited websites packages. The exception to this is the Lifetime package, for which you'll receive a lifetime license by paying a one-time fee of $129.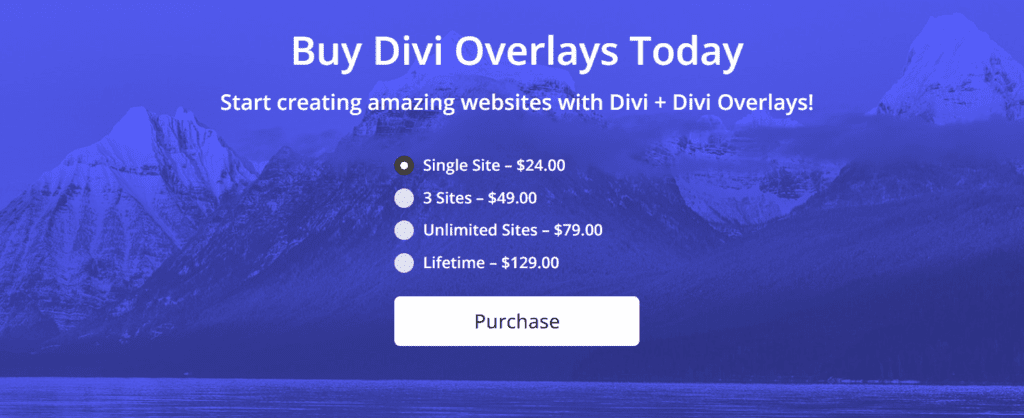 Popups for Divi are and stay available for FREE! No fees, no ads, no nags, just Popups.
Our upgrade to Divi Areas Pro costs $67 yearly, and for a one-time payment of $199, you can get a Lifetime license that includes access to all features, as well as our future plugins.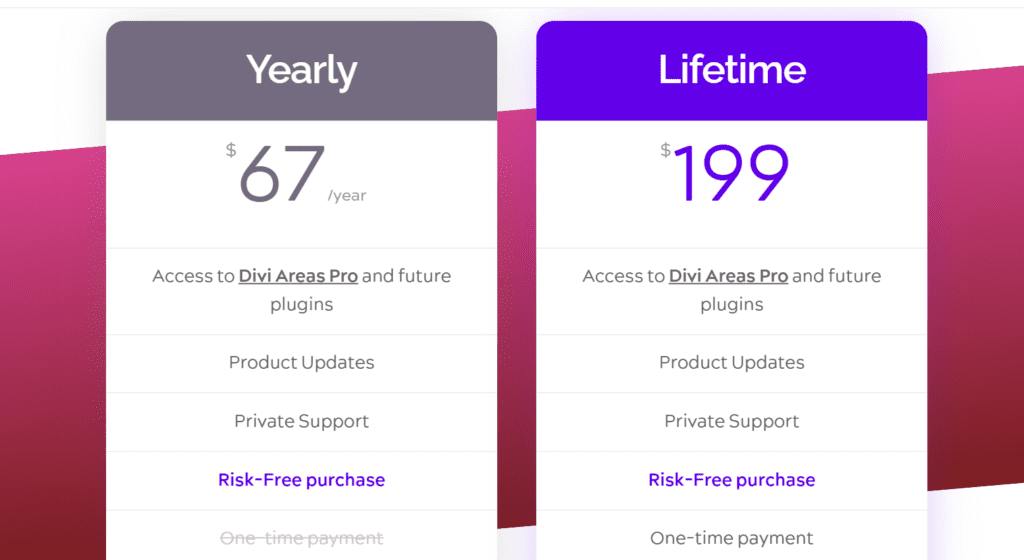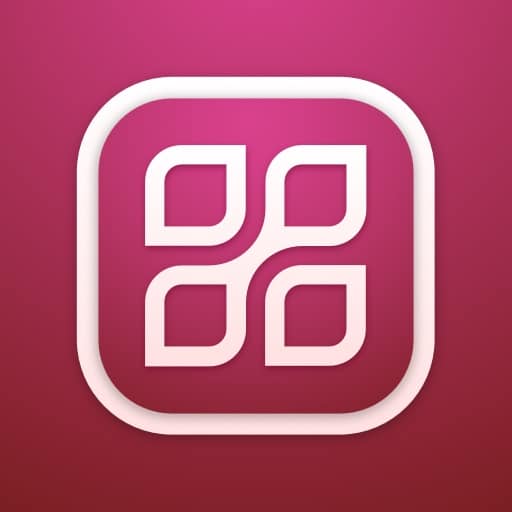 Try Divi Areas Pro today
Sounds interesting? Learn more about Divi Areas Pro and download your copy now!
Many pre-designed layouts. Automated triggers. No coding.

Click here for more details
Over to You
To conclude, when it comes to the fundamentals, the differences between Divi Overlays and Popups for Divi are minor. Both solutions are straightforward and include all the options necessary to help you build popups that can grow your email list.