If you're wondering if "Divi Areas Pro is worth it?", you're in the right place. We're proud to say that this is so much more than just a WordPress plugin!
The Divi Areas Pro plugin release was an update that many Divi developers expected and wished for, and now that the plugin has been available for some time, we wanted to review its most important features that make Divi Areas Pro one of the best Divi extensions available in the market. 
In fact, recently, we've made significant changes in the plugin's features and how it works, creating an even better all-around tool for devs and website owners looking to improve conversion rates.
Table of Contents
Divi Areas Pro: A Brief Overview
As one of the best Divi extensions on the market, Divi Areas Pro improves each segment of your CRO (Conversion Rate Optimization) process, from helping you grow your email lists and the number of qualified leads to boosting your income as a result.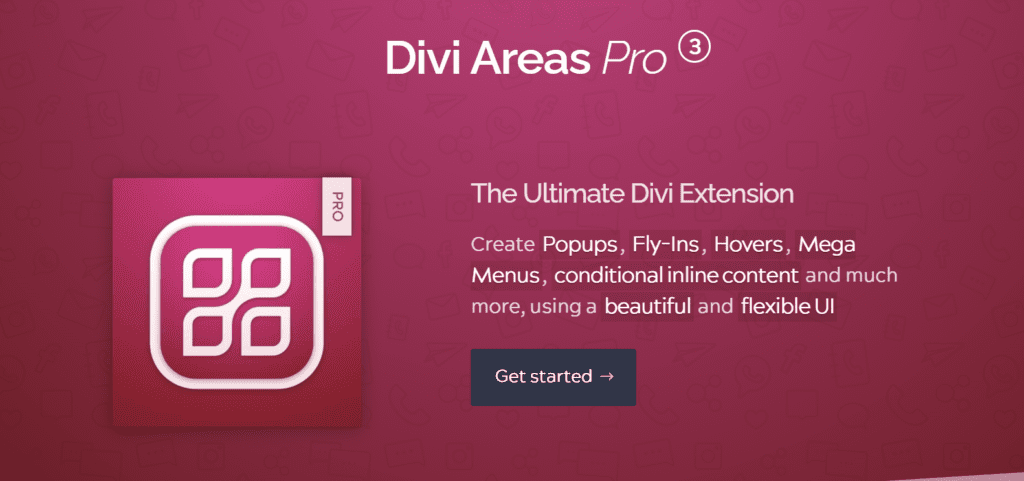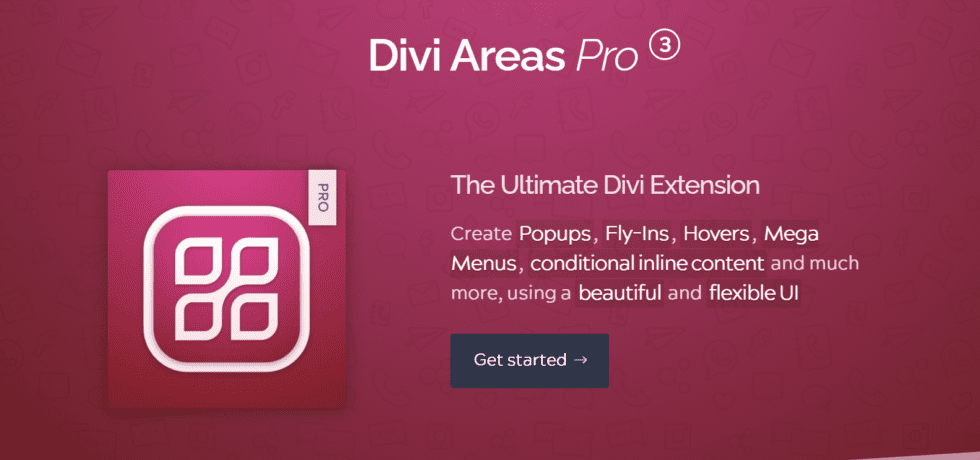 With Divi Areas Pro, you can build and customize campaigns with Popups, Fly-ins, Hovers, Mega menus, and Conditional inline content, even if you're a novice Divi user. You can also set display triggers and rules to ensure that your target users see your marketing campaigns at the right time.
Since we joined the Elegant Themes premium plugin market, we have differentiated ourselves from the rest by providing impeccable UI and a selection of potent popup and trigger types options.
Some of the main benefits of using Divi Areas Pro, which make the plugin stand out from the rest in the marketplace, are:
Content Interactivity: You can go beyond sections and rows. With Popups, Tooltips, Fly-ins, and Dynamic Inline Areas, you can create truly interactive content as never before!
Content Conditionality: Whether you want to display a Popup on specific pages or show a contact form only to logged-in users: Display Conditions are part of every Divi Area.
Custom Triggers: You can fine-tune the trigger of every Area, whether you like to show it after a few seconds, when scrolling down, on exit-intent or when hovering a particular element, or even create complete custom triggers in JavaScript. It's your choice.
Top-Notch Compatibility: Divi Areas Pro supports every Module available in Divi. It works well with the Divi Builder plugin, WooCommerce, the Extra theme, and more.
Robust API: At the foundation of the plugin is a battle-tested, highly flexible API that you can integrate into your theme to take your website to the next level.
Divi Integrations: The UI looks so familiar to Divi, you (or your client) will not even notice that you installed a new plugin! No learning curve, no CSS classes to remember, no quirky, technical mumbo-jumbo.
Help and Support: Every feature in the plugin has an inline help section. When you have a question, you can get in touch via the Live Chat on our website.
Frequent Updates: There's a lot on our roadmap, and we also listen to our customers. Count on fast bug fixes, stable code, and regular improvements.
With so many beneficial features for your popups and campaigns, you can create a variety of popups for each of your pages and define when and where each popup gets displayed, creating relevant and targeted marketing campaigns in the process.
In short, we've made a great effort to include every beneficial feature that you need to start creating powerful popups and signup forms for your Divi website.
Divi Areas Pro Integrations and Compatibility
The Divi Areas Pro plugin integrates with an impressive number of plugins and service providers, including:
Gravity Forms: Gravity Forms is a great plugin for creating smart forms. You can use those forms inside Popups, either by inserting the Shortcode into the Popup or by using a plugin such as the " Gravity Divi" Module or the "DF Gravity Forms" plugin
SG Optimizer: If your website is with SiteGround then feel free to minify and combine JavaScript on your site. Our plugins come with instructions for SiteGround, to ensure it's working smoothly. Always.
Forminator: With Forminator, you can create all kinds of fun and smart forms, polls, or quizzes. All of those can be displayed inside a Popup, Fly-In, or any other Area available in Divi Areas Pro.
WP Rocket: Divi Areas Pro integrates with WP Rocket without having to make manual configurations. Just enable Divi Areas Pro, that's it!
Ninja Forms: Ninja Forms is a popular, free form builder plugin that beats Divis's own contact form module by length. However, it uses JavaScript to initialize its forms during page load. Divi Areas Pro is fully compatible with this, and you do not need to make any changes to your forms before using them inside a Popup.
Hummingbird Pro: Divi Areas Pro works with any Hummingbird Pro feature. Hummingbird Pro is rather easy to use and does not have many features that can break Divi Areas Pro.
WordPress Multilingual Plugin: You can use the WPML (WordPress Multilingual Plugin) with Divi Areas Pro to display Popups, Fly-Ins, and other Areas on specific language pages.
Multiple Popup Triggers
Divi Areas Pro allows multiple ways to trigger a Popup or an Divi Area, without having to edit your page or insert a code snippet.
Module Link
You can define a trigger by setting any Module Link to an Area ID #sample-area, which works brilliantly for every Divi Module, especially Sections, and Rows.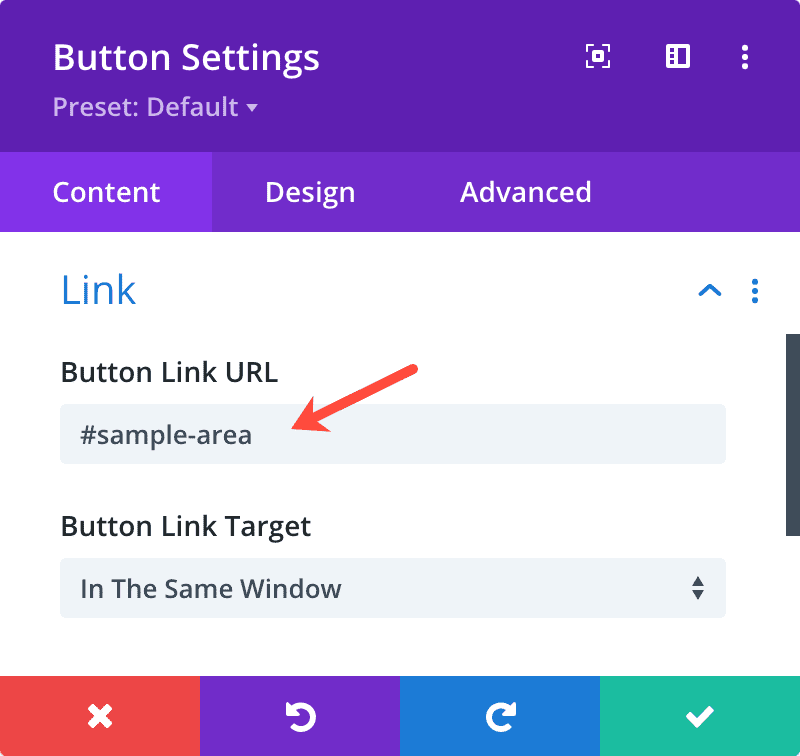 Exit Intent
For an on-page Popup, you can use the Enable Exit Intent flag to make the Popup appear when an intent to exit from the user is detected. When you edit a Divi Area, you can use the automatic Exit Intent trigger to do the same.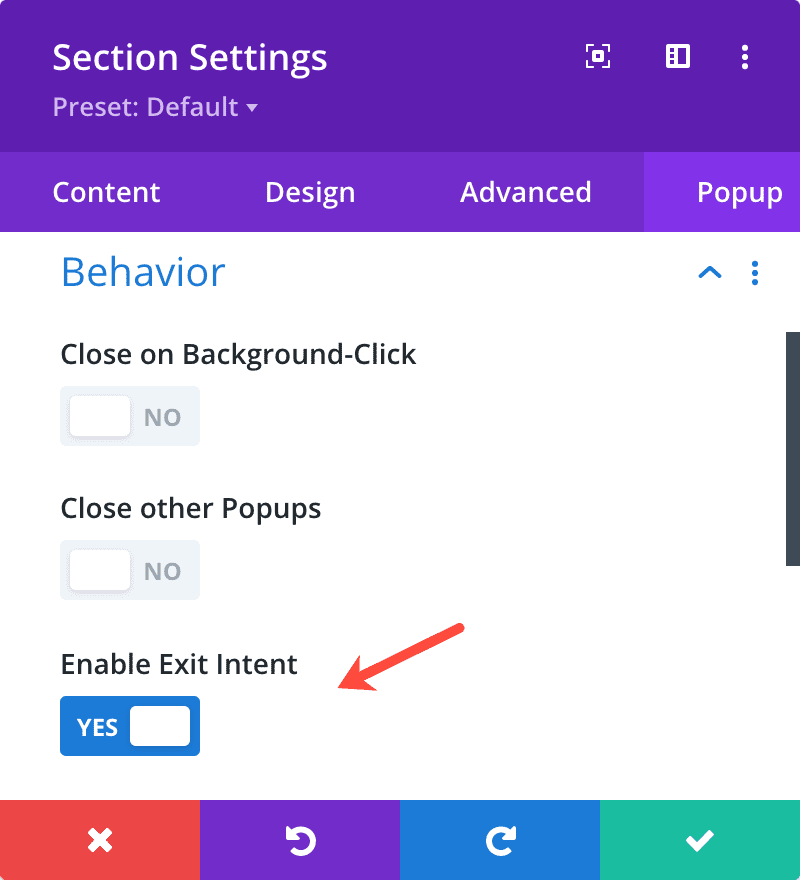 Automatic Triggers
The Divi Areas meta box allows you to use any of the built-in automatic triggers: On Click, On Hover, After Delay, On Scroll to element or position, Exit Intent, On Inactivity, On Browser Focus.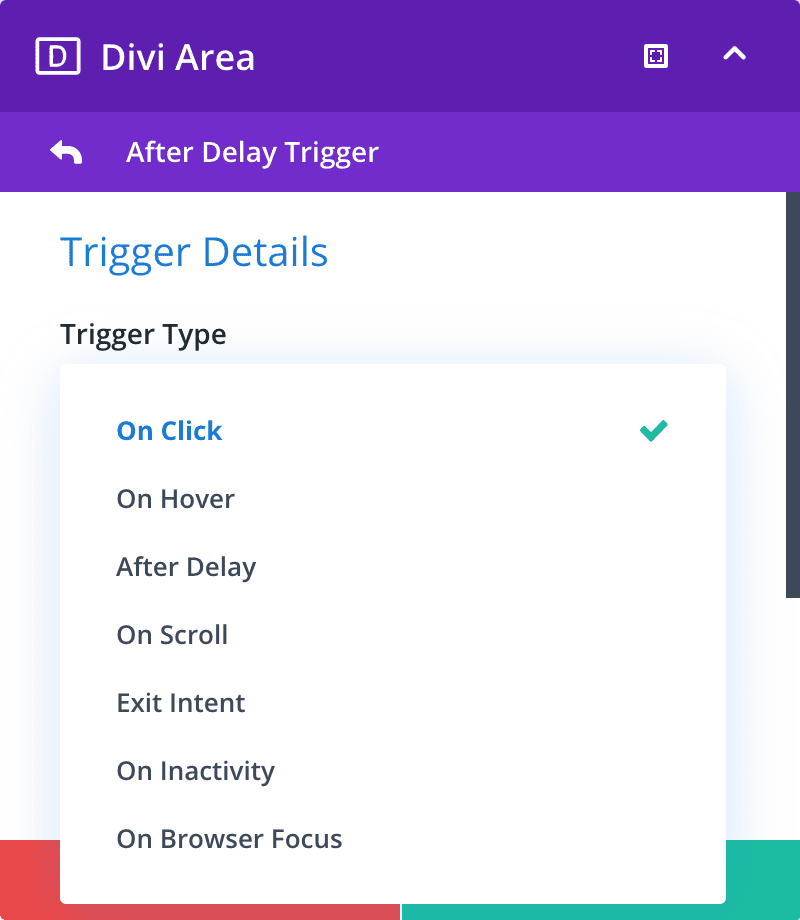 URL Hash
With Divi Areas Pro, you can trigger your Areas on a specific page by adding the Area ID to the URL, ideally for triggering a Popup after completing a specific contact form.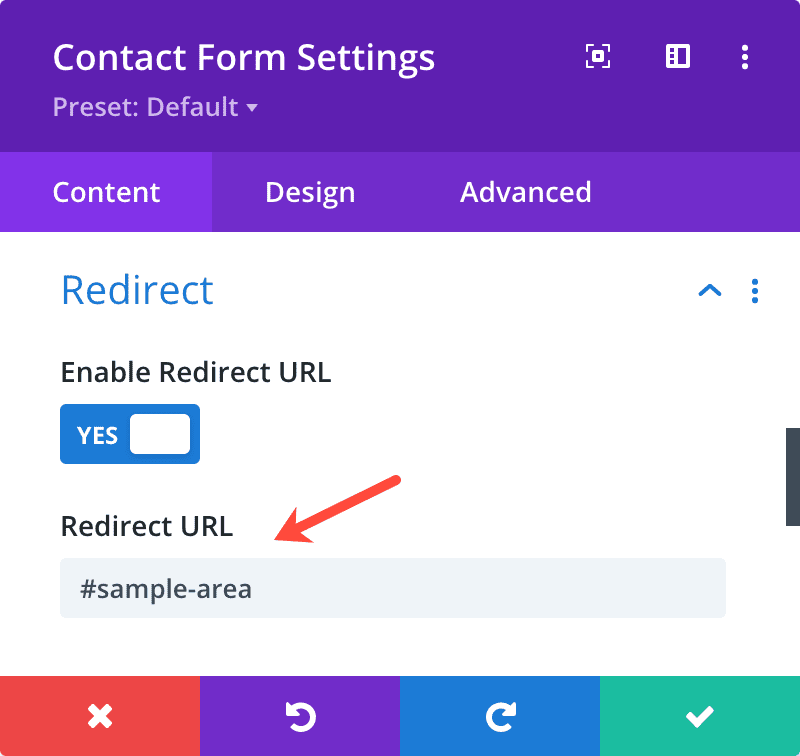 Hover Triggers
A hover trigger can display the Divi Area whenever a trigger event happens, such as clicking a button or hovering on a menu item.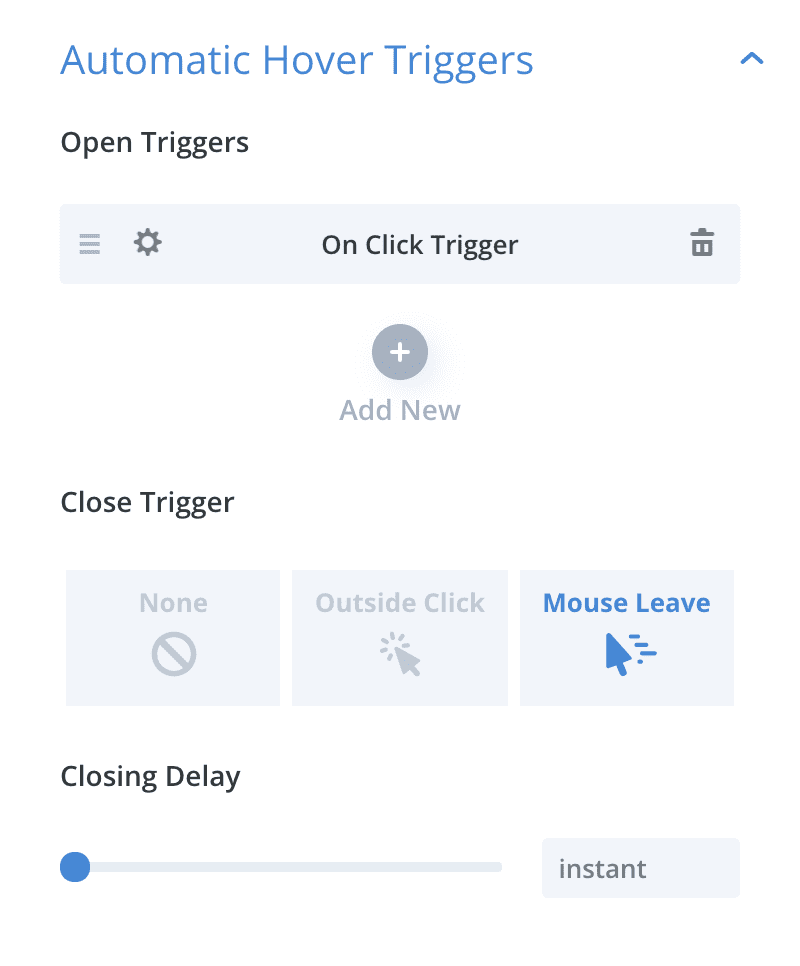 Creating Interactive Content with Divi Areas Pro
With Divi Areas Pro, creating and displaying interactive content has never been easier.
Displaying Daily Popups
Divi Areas Pro allows you to set up a popup that will be displayed daily for the users. In the Area meta box, go to the Behavior tab and select "Keep Closed", and all you have to do is choose the duration for which the area will be closed in the timer. Pretty simple!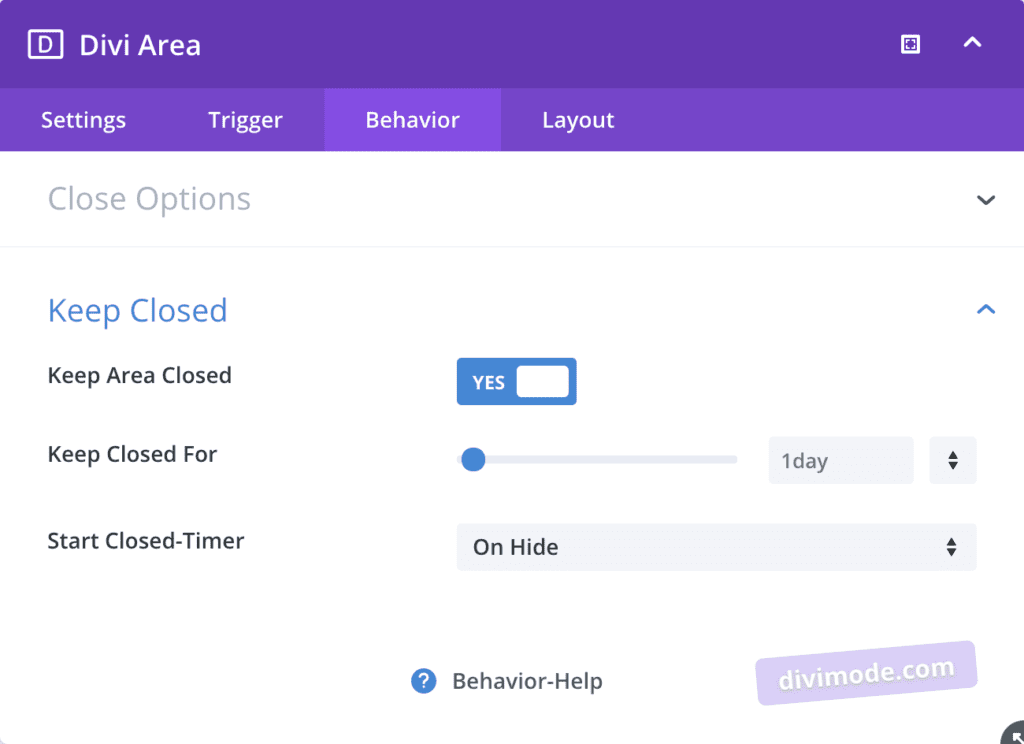 Displaying Automatic Popups
Each Popup and Fly-In Areas of Divi Areas Pro allows you to set Custom Triggers with delays for instant or prolonged display when the page is loaded.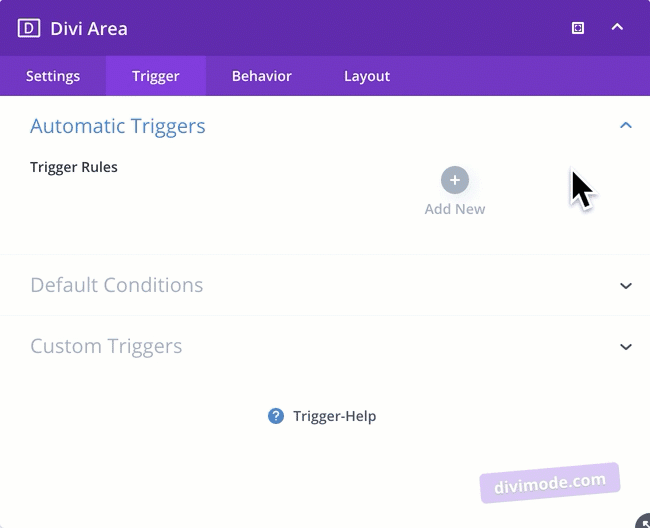 As soon as you add the automatic trigger, you can save the Area and let the popup do its work. Learn more about combining Divi Areas Pro and Popups for Divi here.
Automatic Hover Triggers
The automatic hover triggers can be found in the Trigger Tab of Divi Areas Pro. A trigger dialog lets you create or edit automatic hover triggers in an easy and intuitive way, by choosing the right option for you.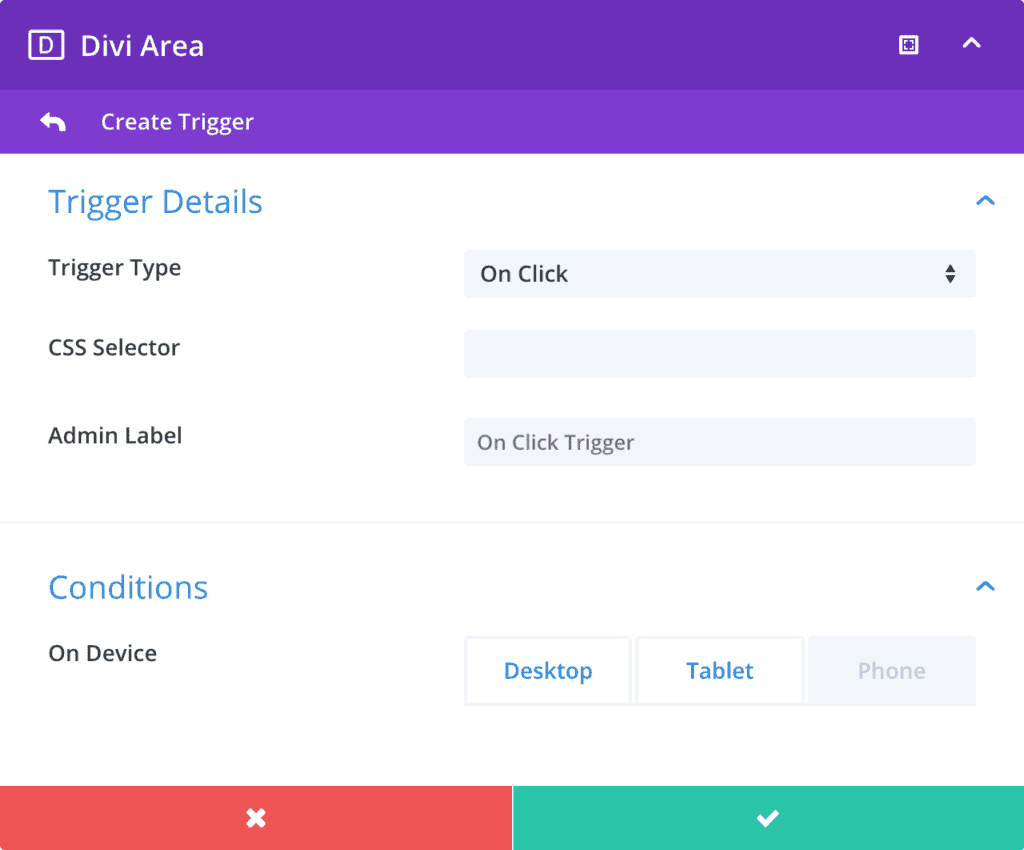 Content Conditions Options
Imagine if you could display different types of content on your Divi website based on pre-defined rules and conditions. That's all possible with Divi's Condition options, and moreover, Divi Areas Pro includes the following built-in conditions to display your content:
Target posts or pages: Choosing individual pages or posts that should present (or not) a Popup.
Target devices: Disabling an Area on a device-type via the familiar "Desktop," "Tablet," "Mobile" options.
User Role conditions: Displaying Areas based on any user role. That way, you can show different content to guests than to logged in members.
URL and Referrer checks: Enable Areas when a certain URL parameter is present, or when the visitor arrives from a specific referrer, like a search engine.
Powerful Inline Conditions: Displaying Inline Areas "Before," "After," or "Instead Of" any other Divi Section.
Flexible Inline Locations: Replacing a section by CSS ID or Class, or by the position, like "After the 1st Section". Injecting Inline Areas into Theme Locations, like "Header," "Main Menu," "Footer," "Post Content," or "Comment Form."
Date Conditions: Displaying an Area during a date-range or define a weekly schedule. Date conditions are verified with an Ajax request and are compatible with every caching plugin.
Using the Layouts Library
Divi Areas Pro also includes a Layout Library with pre-built and configured Area templates. Before you start using the Layout Library, you must install it on your Divi website.
Once you enable the Library, each available template can be downloaded to your Divi website so you can use it within your Divi Areas.
On a daily basis, Divi Areas Pro will check for updated templates and automatically download them for you to your Divi website.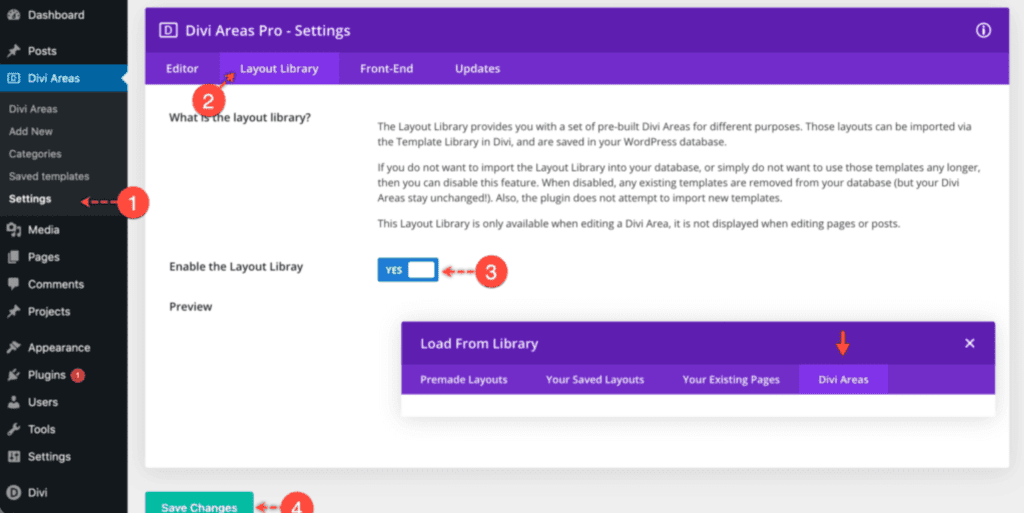 After you enable the Layouts Library and each of the available templates are installed to your Divi website, you can go through the following steps to make sure that you'll be able to use any template for your Divi Areas:
Create a new Divi Area (or open an existing one)
Click on the "Load From Library" button in the Visual Builder header ('+' icon)
Once the Library modal has loaded, you will see the new tab "Divi Areas". Switch to that tab.
Now all available templates are visible to you. With a single click, any template can be imported to your Divi Area editor.
Customize the template according to your needs, double-check that the Automatic Triggers are set, and publish the Area.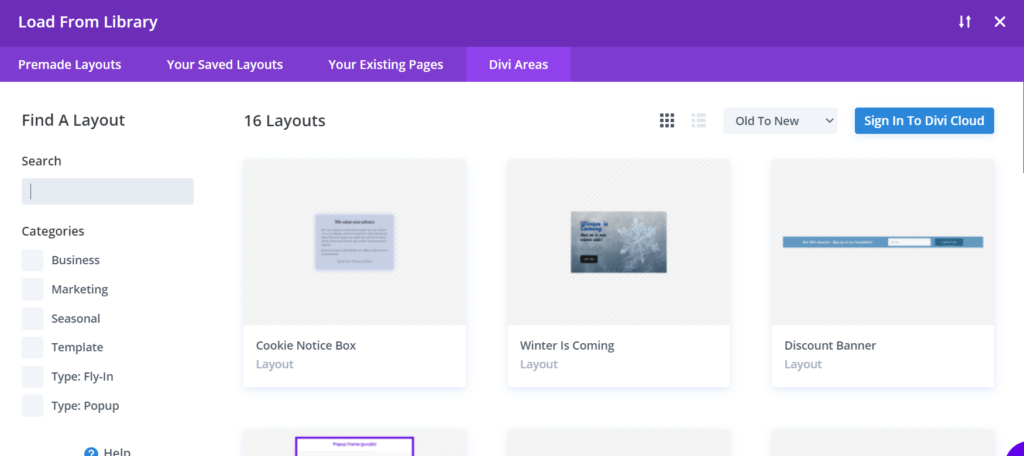 Wrapping Up
Divi Areas Pro is a feature-rich lead generation tool for growing Divi websites, and integrates brilliantly with the theme and is pretty straightforward to use.
Each feature that we added makes you take your lead generation efforts to a whole new level. To learn more about Divi Areas Pro and its features, visit the Official Divi Areas Pro page.
The lowest-priced $67-per-year plan includes all the features above and much more.
However, for a one-time payment of $199, you get the LIFETIME Access to Divi Areas Pro with full support and live chat from our developers for maximum results – 14-day money-back guarantee! Click here to get started →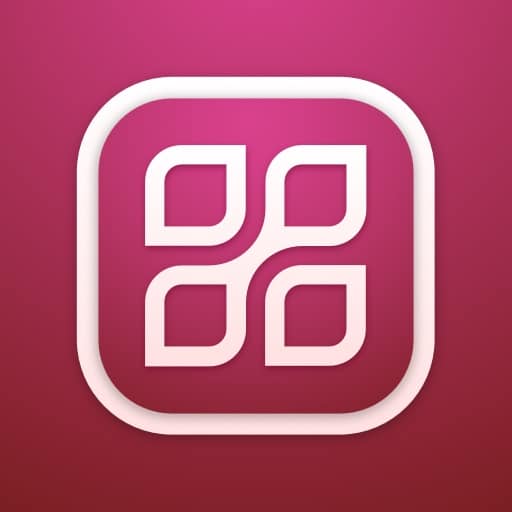 Try Divi Areas Pro today
Sounds interesting? Learn more about Divi Areas Pro and download your copy now!
Many pre-designed layouts. Automated triggers. No coding.

Click here for more details