Do you ever think about authority? Ever since the dawn of the Internet, website owners have aimed for greater attention and better positions on search engines.
And for years, finding sneaky ways to appear on the first SERP (Search Engine Results Page), such as keyword stuffing and annoying ads was a common practice until Google announced that they'd no longer consider PageRank as a relevant factor when it comes to search ranking.
Fast forward to today, Google considers hundreds of aspects of web ranking, one of which is Domain Authority (DA).
Thus, understanding and maintaining its domain authority is key if you want your website to reach targeted organic traffic.
Without further ado, let's explore what domain authority is, why it's essential, and how you can improve the domain authority of your Divi website.
Table of Contents
FAQs About Domain Authority and Websites
Why is improving Domain Authority important?
Improving Domain Authority is important because it directly correlates with a website's ability to rank higher in search engine results. Websites with higher Domain Authority are more likely to attract organic traffic, gain visibility, and establish credibility within their niche or industry.
How long does it take to see improvements in Domain Authority?
Improving Domain Authority is a long-term process that requires consistent effort and optimization. It can take several months, or even longer, to see significant improvements in Domain Authority.
It depends on various factors, including the competitiveness of your industry, the quality and quantity of your backlinks, the relevance of your content, and the overall SEO strategy employed.
Can Domain Authority be improved quickly?
Domain Authority cannot be improved quickly through shortcuts or manipulative practices. It is primarily influenced by factors such as backlinks, content quality, and overall website reputation, which take time to develop and improve. Focus on implementing long-term strategies and best practices to build a strong and authoritative online presence.
How can I check my website's Domain Authority?
You can check your website's Domain Authority using online tools such as Moz's Link Explorer, SEMrush, or Ahrefs. These tools provide insights into your Domain Authority score and offer additional metrics to evaluate your website's SEO performance.
What is Domain Authority and Why it Matters?
Moz's DA is one of the most important metrics that Google uses to rank websites. They define it as the following:
"A search engine ranking score that predicts how likely a website is to rank in search engine result pages (SERPs). Domain Authority scores range from one to 100, with higher scores corresponding to greater likelihood of ranking."
The higher the domain authority, the better your website will rank on Google and the rest of the search engines.
DA provides you with a better insight into how you fare compared to your niche competitors and what you need to do to improve your SEO strategy for more organic traffic as you move forward.
Google measures your site's domain authority based on multiple factors and forms a domain score, a.k.a. your website ranking or website score.
These factors include page load speed, site structure, inbound links, referring domains, and content relevance.
The easiest way to check the DA of your Divi website is to Moz's free domain analysis tool: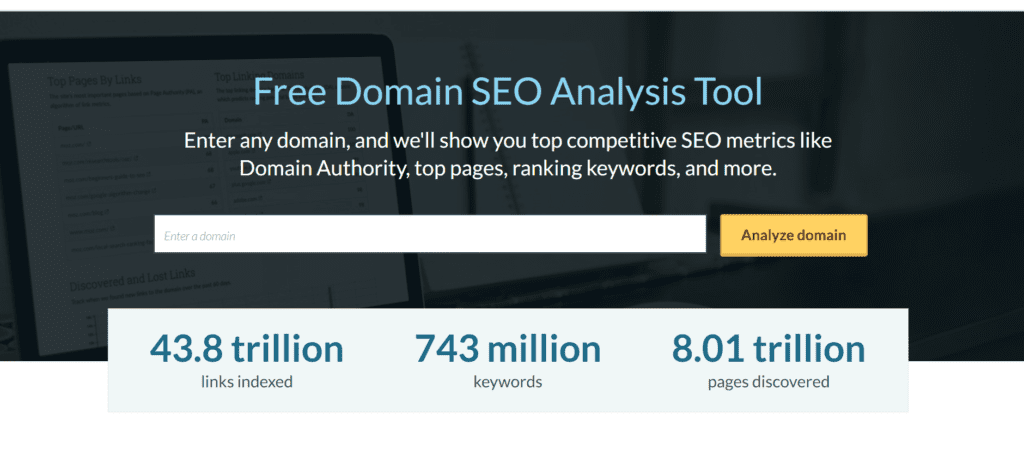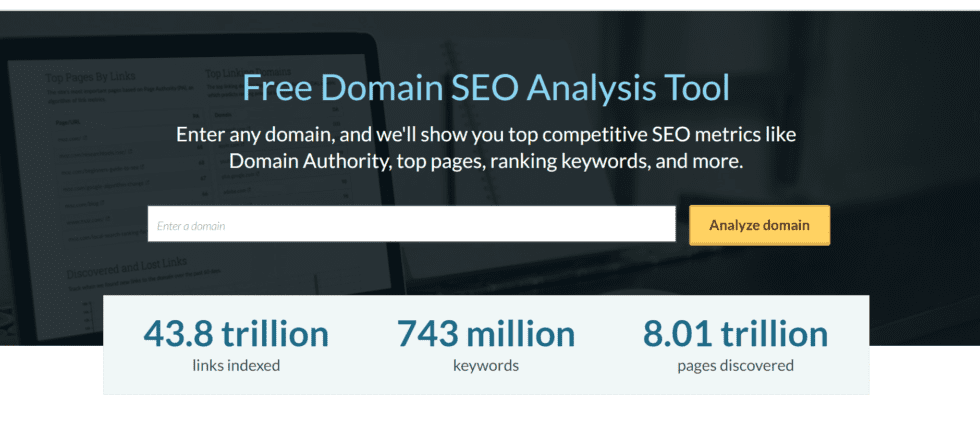 Just enter your entire URL, click on the 'Analyze domain' button, and the tool will present you with your domain score, as well as some additional valuable insights, including top pages and the best-ranking keywords.
Of course, 100 is the highest possible domain score. The most authoritative websites online have a score of about 90 or higher, and thus, if you're in a highly competitive niche, everything above 80 is excellent.
If you browse through Moz's list of the top 500 sites on the web, you can figure out how DA impacts the popularity of some of the best-ranked websites online.
If you have a brand-new Divi website, you'll start with a low DA, which will gradually grow as your website earns more authoritative backlinks.
Steps to Improve the Domain Authority of Your Divi Website
Now that we learned what domain authority is, it's time to focus on the steps necessary to improve the DA of your Divi website.
The following are the seven key steps that you can take right now to improve your Divi website's authority:
Work on Your Link Profile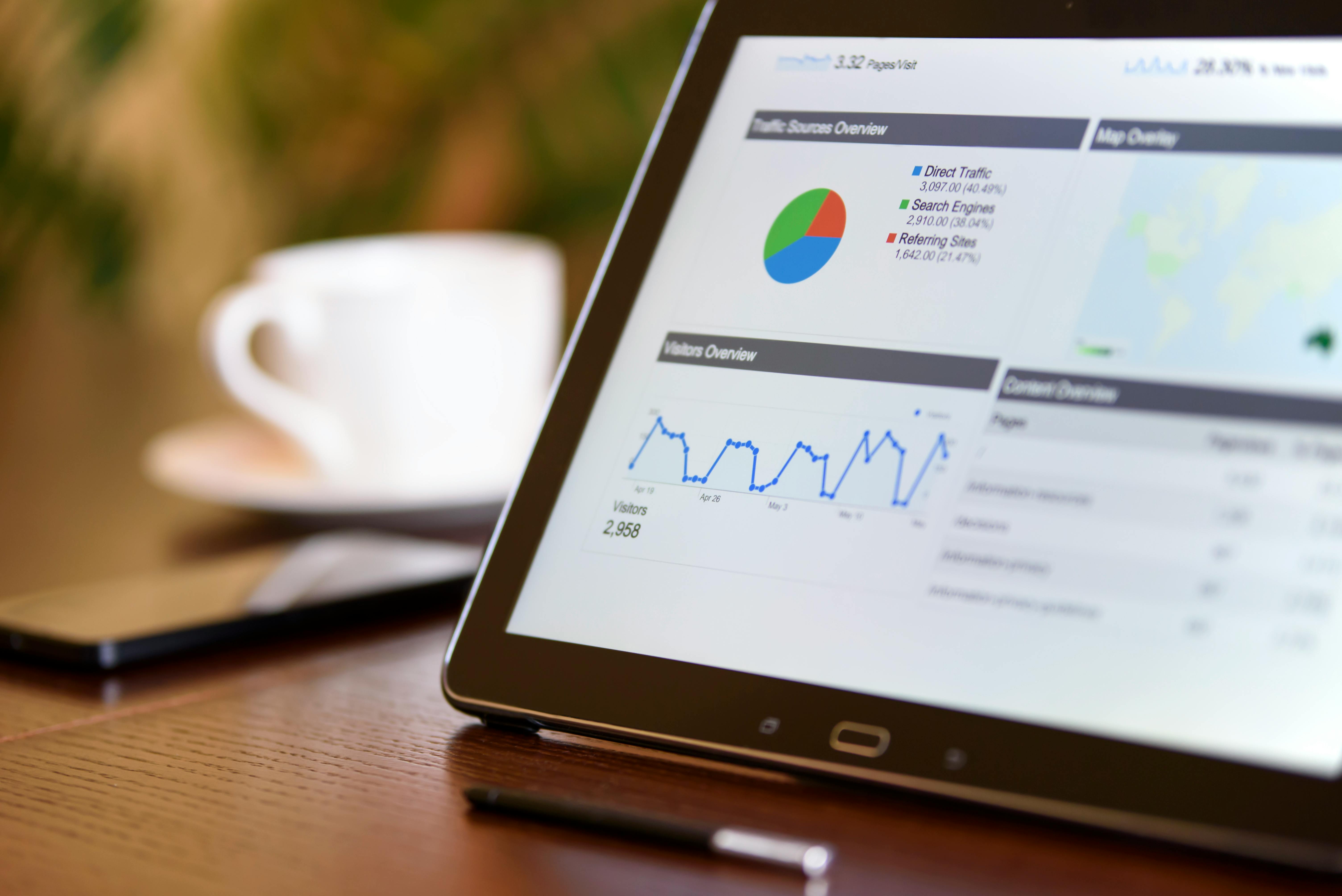 Having a strong link profile will result in a higher DA than most websites within your industry. A robust link profile has incoming links from high DA and industry-related sites, doesn't include any low-quality or broken links whatsoever, and includes links from at least one unique domain.
So, how can you start improving the link profile of your Divi website?
This is where off-page SEO comes to mind, which is the process of getting high-quality links that will enhance your ranking as a result. To improve your link profile, you must:
Get rid of bad and broken links: Use a tool such as Semrush to uncover any toxic link for your Divi website and contact webmasters to remove the link or add the 'nofollow' tag to the link. The advanced website owners can try using Google's disavow tool, but with caution.
Get quality links from related websites: Link building with external authoritative websites is perhaps the most challenging part of any SEO strategy. Nevertheless, it's more than necessary for achieving a higher DA score and something that any authoritative business with a Divi website should strive for.
There are a couple of key methods to gain good links from reputable websites:
Organically
The best way to attract links from other websites is to create and host high-quality content on your website.
For example, let's say you wrote an excellent piece of highly informative long-form content, and when an authoritative source locates the content, reads it thoroughly, understands that it can add even more value to their respective readers, the source links it within their articles.
Creating link-worthy content means that what you write must be knowledgeable, beneficial, and easy to understand so that other website owners can reference it within their websites.
However, if you're new in your industry, you need to stay patient with this approach.
Contact and Outreach
This is the most common way new businesses or blogs get good links to slightly more reputable websites.
Contacting and outreaching is basically letting other websites know that you exist and that you want to connect the content. Most often, the outreach for linking is done via email, and if you search on Google, there are multiple templates available to you to begin with.
However, be careful when you outreach and don't write your email message like a bot. Pick where you want to be linked in methodically and ensure that each of your email messages is personalized for the specific webmaster.
Examine Your On-Page SEO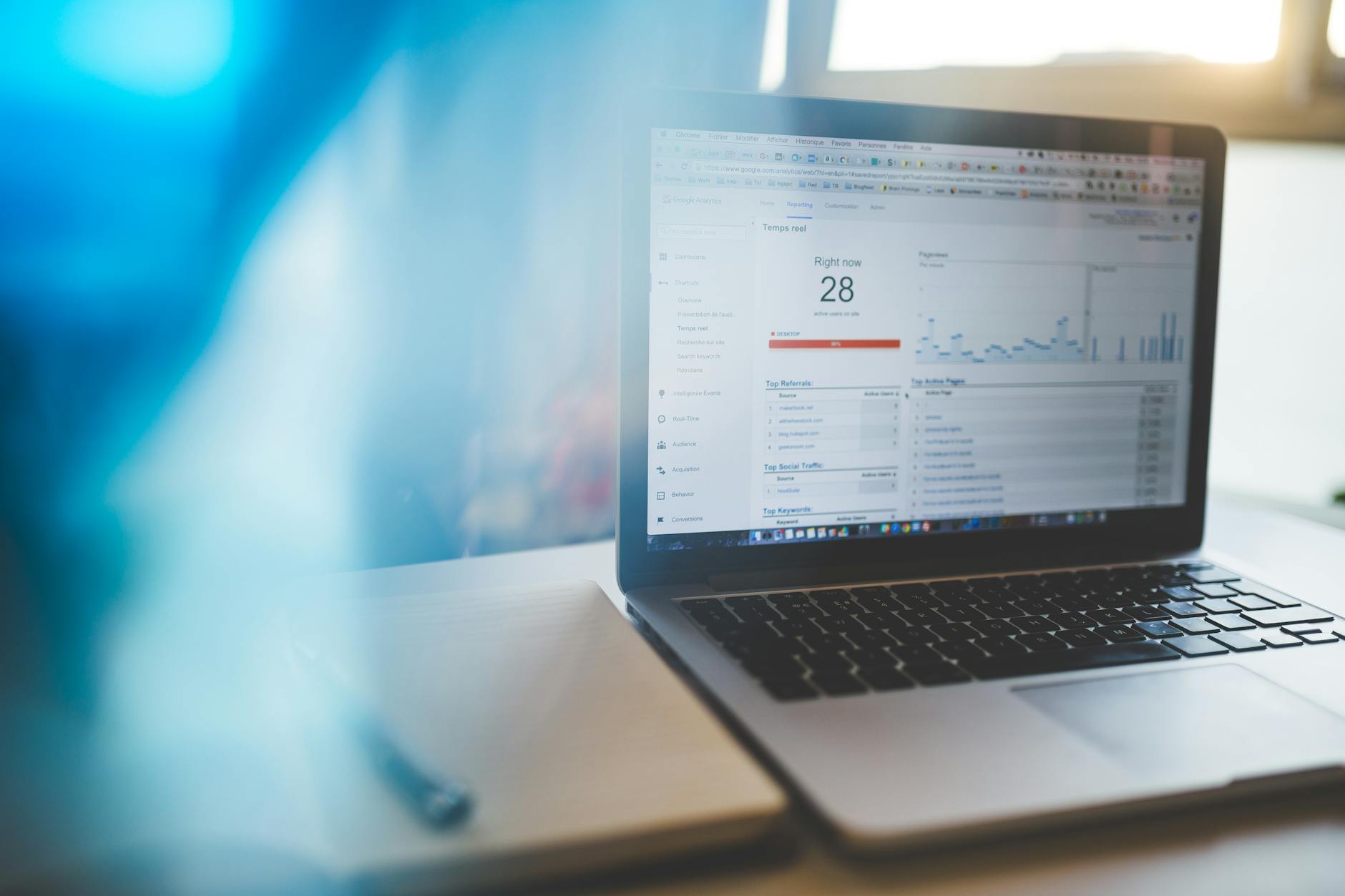 When you've worked on your off-page SEO, it's time to examine how your on-page SEO factors are and what you need to optimize on your pages and content to improve your DA score. When it comes to improving on-page SEO aspects, the most important steps to take are:
Optimizing page titles and meta descriptions
A structured usage of headings in your content
Properly structured URLs and permalinks
Optimized images, videos, and other media components
Natural keywords usage and LSI keyword practices
Internal and contextual linking of your content
Formatting your content for greater readability
Despite the above, the quality of your content is the biggest SEO ranking factor and what sets you apart from your competitors. This is why creating and updating your high-quality content is critical.
High-quality content builds authority not only for search rankings but also for your target audiences, which in turn provides your brand with more backlinks, social signals, and website activity, which are all key for improving the DA score.
Furthermore, developing a strategic interlinking strategy for your content is another excellent way to improve the domain authority of your Divi website. Make sure that you link relevant pages within your content for variety of anchor keywords.
However, don't overdo it, if you don't want to send search engines negative signals about your pages. Link internally only if it makes sense.
Check the Technical Aspects
The technical aspects of your Divi website is something that needs to be handled from the start if you don't want to have troubles along the way when optimizing the site for better rankings.
If the technical SEO is not on point, that can have a diminishing impact for the DA of your website and the entire ranking.
The critical technical SEO aspects that you need to examine include:
Creating and optimizing your site's xml sitemap, and submitting it to Google
Checking the robots.txt settings and ensuring that search engines can crawl your site without issues
Adding structured schema data to help Google understand the page context
Defining the breadcrumb menu on each of your pages
Ensure Mobile-Friendliness
It's almost 2022, and having a non-responsive mobile website is an absolute no-no! As per Statista:
"Mobile accounts for approximately half of web traffic worldwide. In the first quarter of 2021, mobile devices (excluding tablets) generated 54.8 percent of global website traffic, consistently hovering around the 50 percent mark since the beginning of 2017."
More importantly, Google considers mobile-friendliness as one of the most important factors when ranking websites and determining domain authority.
Therefore, if you question the mobile design of your Divi website, the best way to start improving is by taking Google's Mobile-Friendly Test.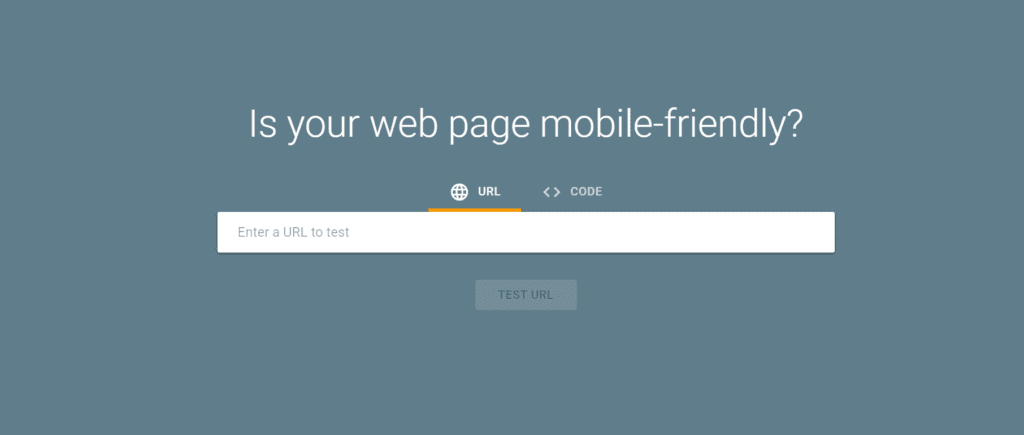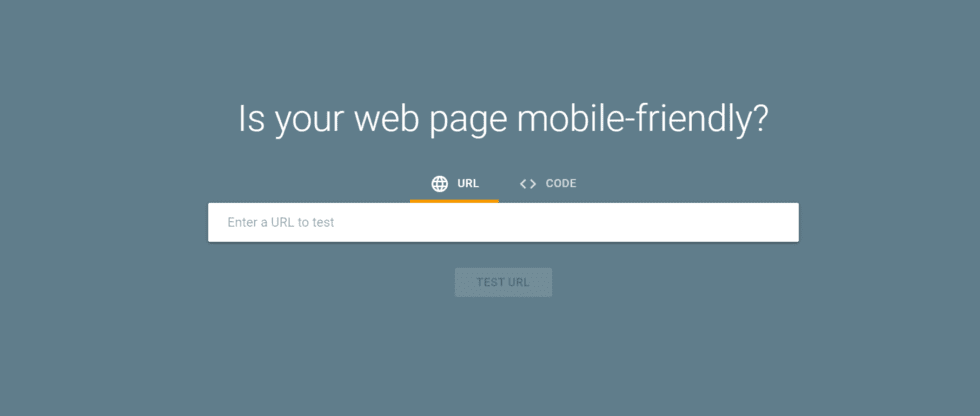 Afterwards, the tool will provide you with a report on whether the site is responsive or not.


Constantly tweak and improve the mobile-friendliness of your Divi website. Make everything on your pages mobile-friendly, easy to navigate in, and most importantly, relevant for the users.
The better the mobile experience, the greater are the chances for users to stay on your website and come back for more.
Improve Site Speed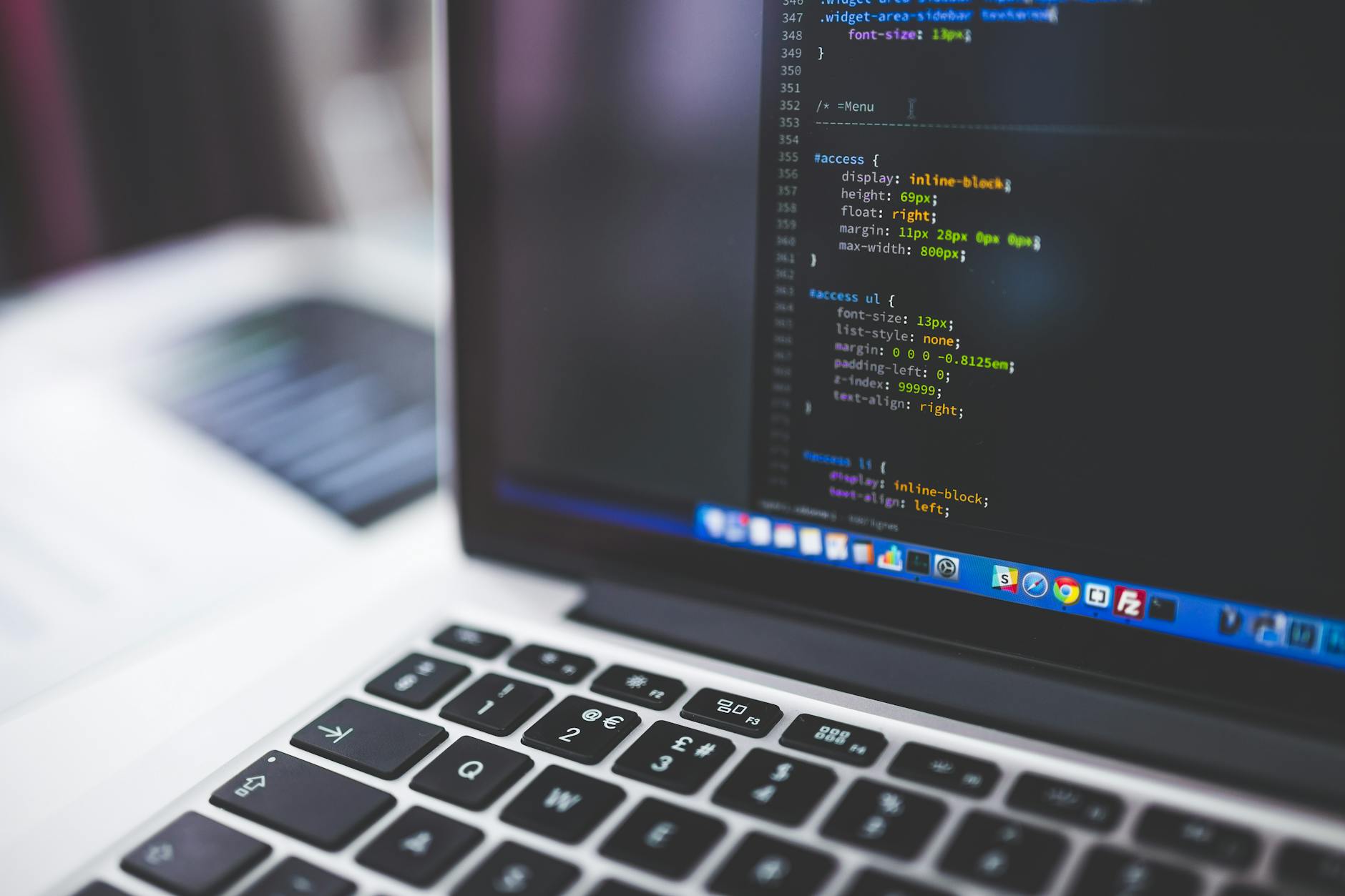 Another key ranking signal that Google (and your users) pays attention to is website speed, and fast websites always have the upper hand when it comes to ranking and domain authority.
However, improving website speed is not the easiest step towards better DA. Speed involves many technical aspects unfamiliar to novice web admins aiming for blistering websites.
Even so, there are few important steps that you should take to improve the speed of your Divi site:
Remove unnecessary plugins that you don't use anymore
Update WordPress and all the plugins that you use
Ask your hosting provider for a server performance report, and upgrade if necessary.
Use a caching plugin and/or CDN for large images and CSS files
Optimize image sizes and use YouTube embed for videos
Work on Your Authority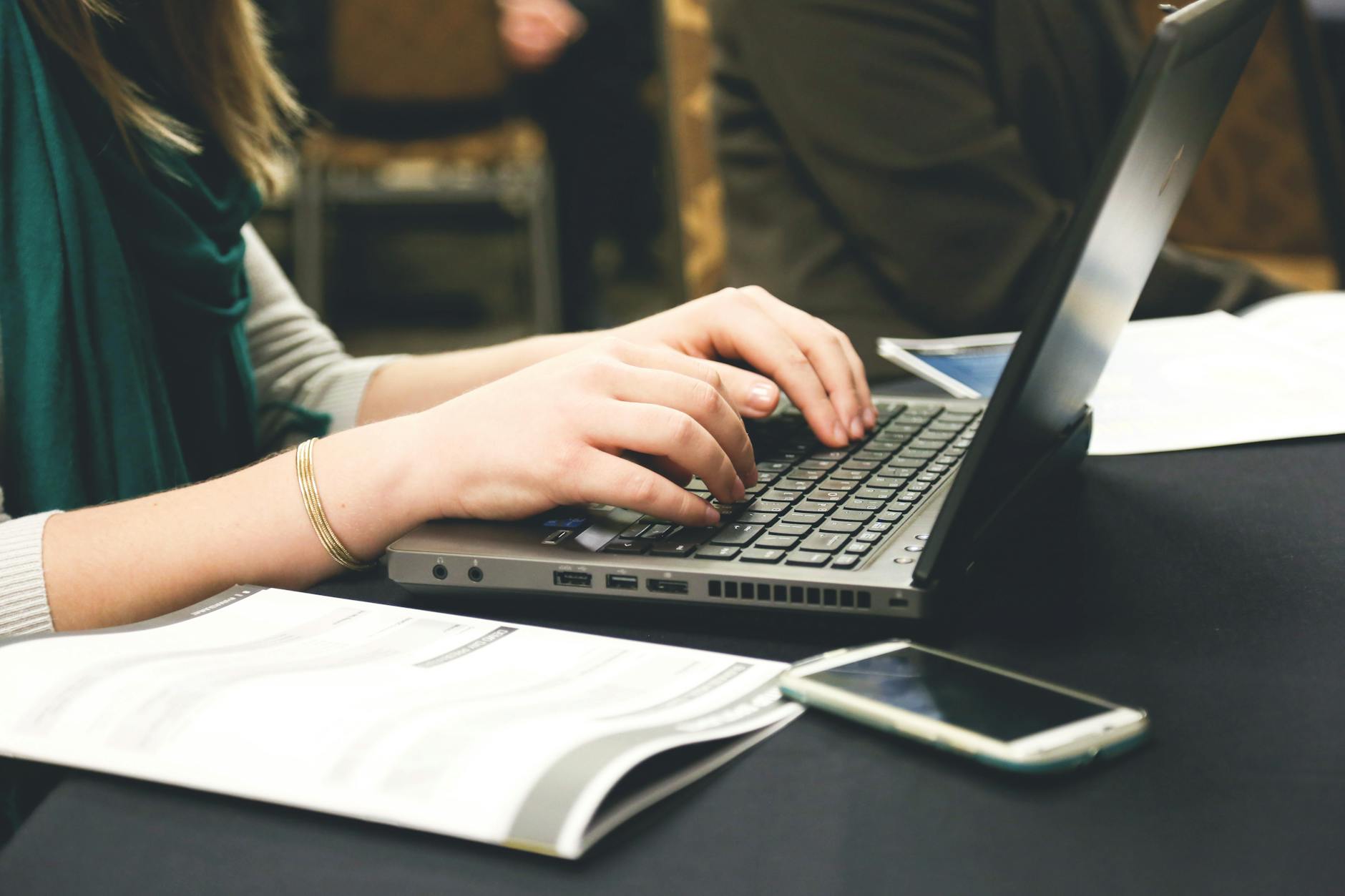 Becoming an authority of your industry requires you to continuously create awesome products and produce great content that engages your target customers.
By improving your overall reputation as a brand, you'll improve your organic traffic and increase the number of external links that you earn from reputable sources.
While written content such as articles or blog posts is an excellent asset for getting high-quality backlinks, the more diverse your content is, the greater the chances are that someone from your industry will want to share it.
Think about content such as infographics and eBooks, which despite being more complex to produce, can yield better results when it comes to natural and authoritative link building.
Long-form articles and guides get more traffic, more shares, and more backlinks than short blog posts.
However, when creating the content, make sure you focus on the users first and search engines afterwards. You need to provide value above everything else and think about SEO after.
Another excellent tactic to improve the domain authority as an expert in your field is to guest blog on other websites relevant to the industry.
However, guest posting can be challenging, and you need to find the right places where you can blog. You can start by conducting a Google search:
Industry/niche + guest posting
Industry/niche + become a contributor
Industry/niche + contribute
Find out which websites accept guest posts within your industry and after making a detailed overview of their requirements, submit your content idea that will bring both brands value.
Improve Social Engagements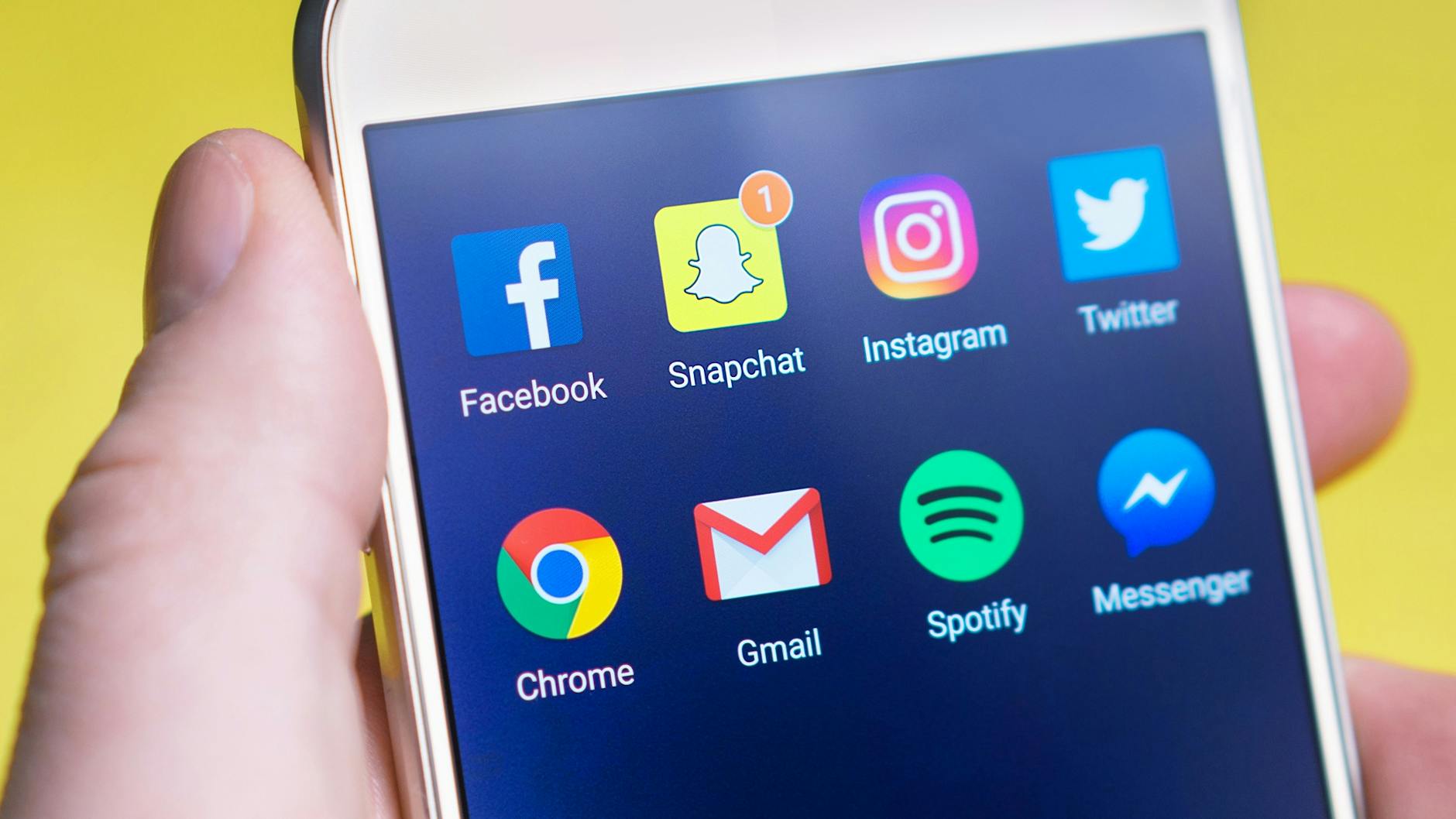 Even though Google does not explicitly claim that social signals affect your domain score and SERPs ranking, the correlation between social media posts popularity and website rankings is evident.
In most cases, the most popular websites get the most interaction, shares, comments, and likes on social media. Therefore, to use social media for improving your DA, you must:
Focus on your Facebook, Twitter, and LinkedIn business pages to increase their followers.
Make sure that you're active on each of your social media accounts to get regular traction in terms of likes and engagements.
Ensure that you include a social sharing button on your blog posts to make content sharing easier for the readers.
Always check in a preview window if your content looks good on social media accounts before sharing it further.
8. Have a Long-Term Strategy
Having a long-term strategy is paramount when it comes to improving the domain authority of your Divi website. Domain authority is a metric that reflects the overall trustworthiness and credibility of your website in the eyes of search engines like Google.
It's not something that can be significantly boosted overnight, and attempting to do so with short-term tactics can result in penalties or limited success.
Here's why a long-term strategy is essential:
Sustainable Growth: A long-term approach focuses on sustainable growth and gradual improvements. It acknowledges that building a strong online presence and earning the trust of search engines and users takes time and consistent effort.
Content Quality: Long-term strategies prioritize the creation of high-quality, valuable content that addresses the needs and interests of your target audience. This type of content tends to attract organic traffic and natural backlinks over time.
Link Building: Genuine, authoritative backlinks are more likely to be acquired through a long-term strategy. Building relationships with other websites and earning backlinks organically is a gradual process.
User Engagement: Long-term strategies prioritize user engagement and satisfaction. By consistently delivering a positive user experience, you can build a loyal audience and encourage them to share your content and link to your website.
Algorithm Changes: Search engine algorithms are constantly evolving. A long-term strategy adapts to these changes and maintains a focus on best practices rather than relying on short-lived tactics that may become obsolete.
Here are some key elements of a long-term strategy for improving domain authority:
1. Consistent Content Creation: Regularly publish valuable, informative, and relevant content that aligns with your target audience's interests and needs. This can include blog posts, articles, videos, and other multimedia content.
2. On-Page SEO: Continuously optimize your website's on-page elements, including meta tags, headers, and keyword usage, to ensure they align with current SEO best practices.
3. Quality Link Building: Build a network of high-quality backlinks by creating shareable content, guest posting, and fostering relationships with authoritative websites in your niche. Focus on quality rather than quantity.
4. Technical SEO: Periodically conduct technical SEO audits to identify and resolve issues that may affect your website's performance, such as broken links, slow loading times, or mobile-friendliness.
5. User Experience (UX): Prioritize user experience by making your website easy to navigate, optimizing page load times, and ensuring that it's responsive on all devices.
6. Analytics and Monitoring: Regularly monitor your website's performance using analytics tools. Track changes in domain authority, organic traffic, and user behavior to assess the effectiveness of your strategy.
7. Adaptation: Be prepared to adapt your strategy based on data and evolving trends in your industry. Flexibility and a willingness to adjust your approach are essential for long-term success.
In summary, improving domain authority requires a patient and persistent approach. A long-term strategy emphasizes quality, user satisfaction, and adherence to best practices.
While it may take time to see significant results, the benefits of a strong domain authority—higher search engine rankings, increased organic traffic, and improved online credibility—are well worth the investment in the long run.
Wrapping Up
By now, you should've understood that improving the domain authority of your Divi website is critical to getting more targeted and organic traffic from search engines. If you're ready to improve the DA score, start with the steps above and enter the path of high-quality links and more referrals as a result.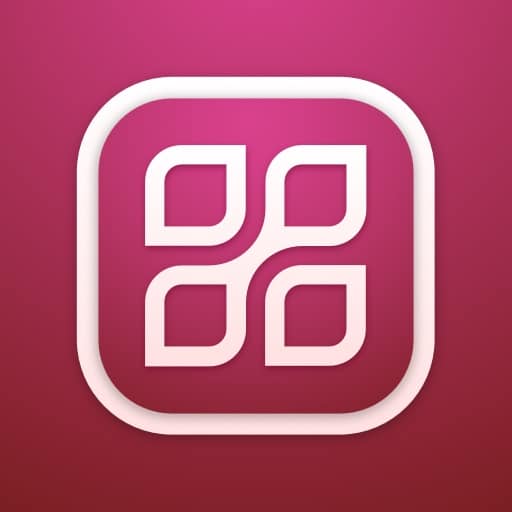 Try Divi Areas Pro today
Sounds interesting? Learn more about Divi Areas Pro and download your copy now!
Many pre-designed layouts. Automated triggers. No coding.

Click here for more details