Created by Elegant Themes, Divi remains one of the most popular WordPress themes ever. And for all the right reasons! Working excellently as the perfect WP webpage builder, Divi has been used by over 4.1 million WordPress users worldwide.
The Divi Builder provides greater functionality and flexibility than the Gutenberg editor, and it is way more powerful than any other page builder, for that matter. It allows you to personalize every content area of your website to create an awesome website.
It all comes down to the theme's powerful features and versatility. The builder allows you to create any website that you set your mind to and what better way to showcase this than to present you with 10 types of websites you can build with Divi today!
Table of Contents
Why You Should Use Divi for Your Website
Divi is a powerful theme that comes with its Visual Builder. It's extremely easy to use, whether you are a novice WordPress user or you've developed websites with the CMS before.
The theme's Visual Builder provides you with every tool and functionality that you need to develop your WordPress website, without the hassle of code editing and theme modifications. It makes the entire development process more efficient, and with the theme's built-in autosaving option, you can have greater peace of mind when the online connection suddenly drops.
If you are a web developer or a business owner that needs a customizable web project, then Divi is the right theme for you. You can accelerate the development process and involve all the interested parties (colleagues, clients) in the process.
Now, without further ado, let's move on to the 10 types of websites you can build with Divi.
1. Blog or Magazine Website
Anyone can create a blog, but the key is to remain relevant and scale your website. Let's not forget that the competition is ferocious in whatever field you're in, and you need an adaptable system that will help you deliver the maximum possible value for your readers.
This especially rings true if you want to start an industry-specific blog, such as an architecture or design website. The following is Visualizing Architecture, an architecture website built with Divi.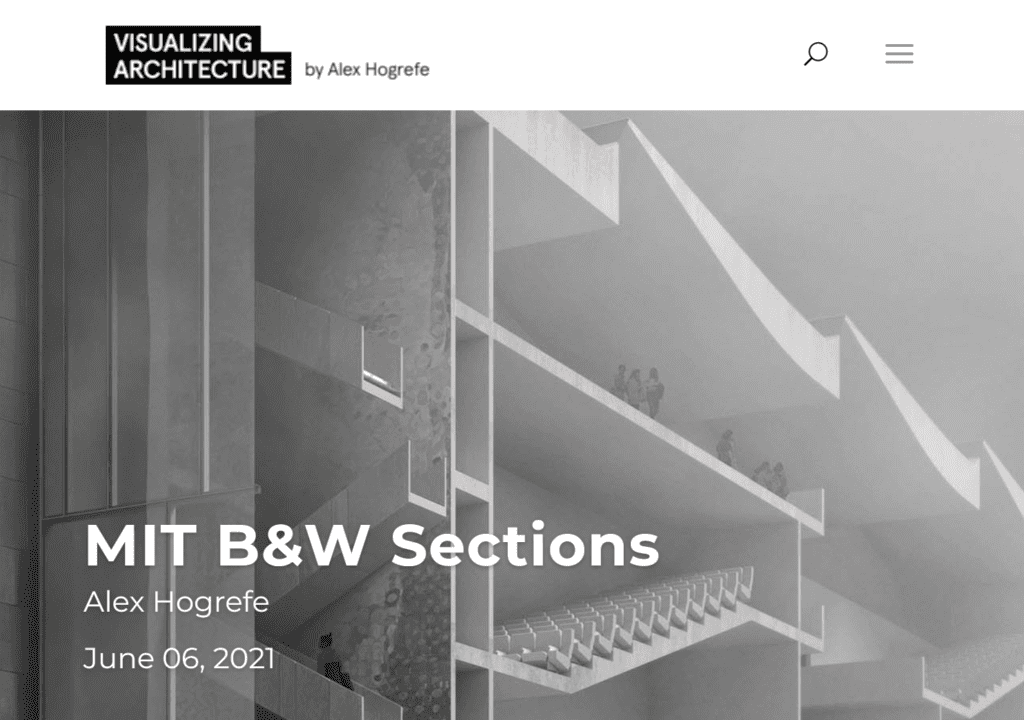 Created by Alex Hogrefe, this website includes a great industry-relevant blog, as well as excellent architecture tutorials and analyses. This blog explores the design, and it's an excellent resource for any student that wants to learn more about design visualization and gain new skills.
2. Business & Finance Website
Today, a website is the first impression you make with your customers. Thus, it must capture what your business is about, regardless of the size of your team and the projects that you're working on.
This is why a good website created with Divi is critical for business success in the digital era that we live in. Such is the Cohort Space's website, an Australian coworking space that is the home of fresh startups, freelancers, and innovative people that develop their businesses.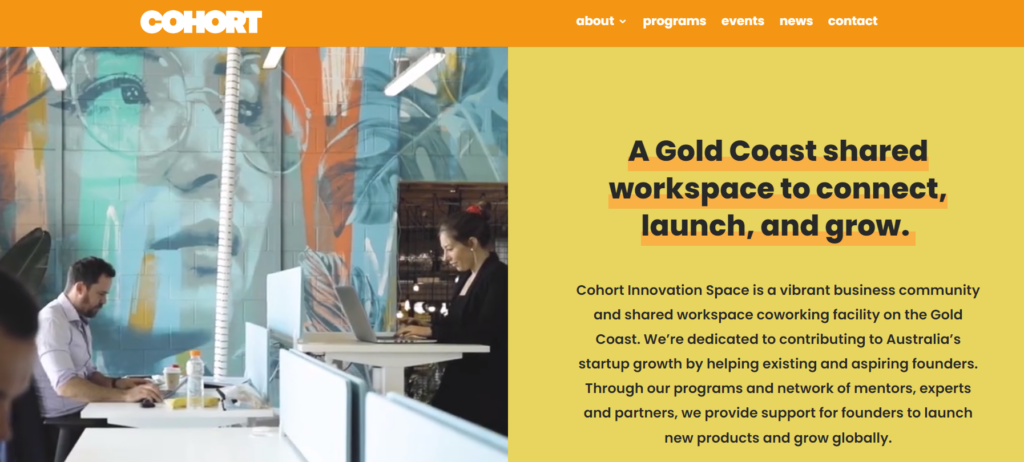 Their design is awesome and represents them perfectly as a brand, helping them stand out from the competition. It's an engaging website that builds trust and motivates future businesses to appoint their space and innovate.
3. eCommerce Websites
Design is one of the main aspects that makes or breaks the success of any eCommerce business. In fact, up to 75% judge the company's credibility based on how well the company's website design is accomplished.
Thus, no matter how good the product is, if your eCommerce website looks terrible and does not function as it should, you need to start using web builders such as Divi and sell more products as a result.
One eCommerce brand that uses the Divi theme is Castro Rojas apparel, an excellent Caribbean fashion, and lifestyle brand.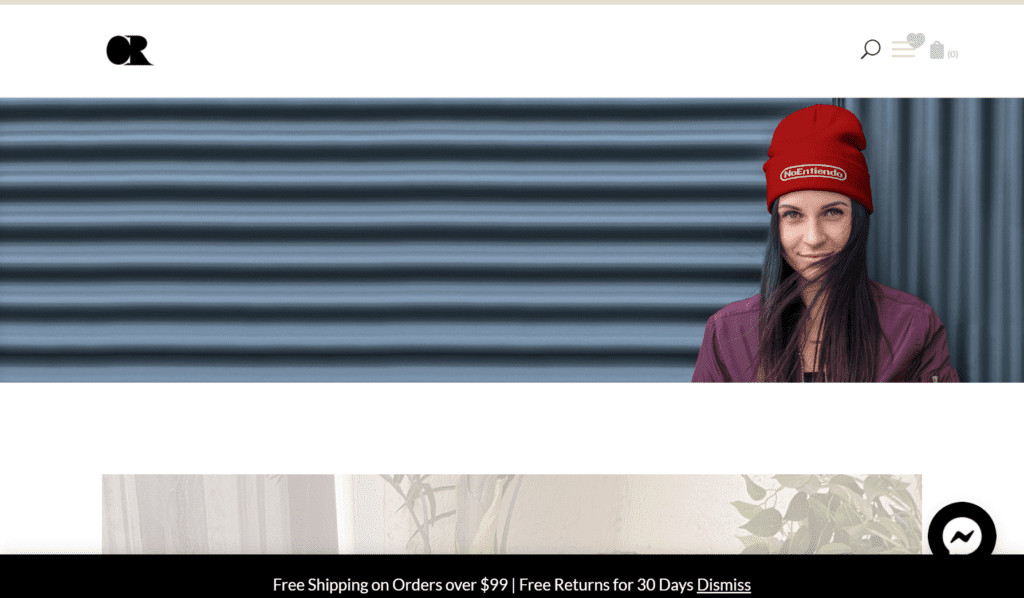 Using many of Divi's functionalities and integrations, this website emphasizes the contemporary aspect and the quality of the apparel, influenced by modern youth trends and movements.
4. Education and Training Website
Education and training websites help people learn new skills from the comfort of their homes. But, to achieve that, these websites required powerful extensions and functionalities that can help universities and teachers display audio, video, and text files with ease.
This is what a powerful theme like Divi provides you with. Jody Cranston's website is one of the best examples of how a teacher can use Divi's powerful features to teach students her highly acclaimed music program.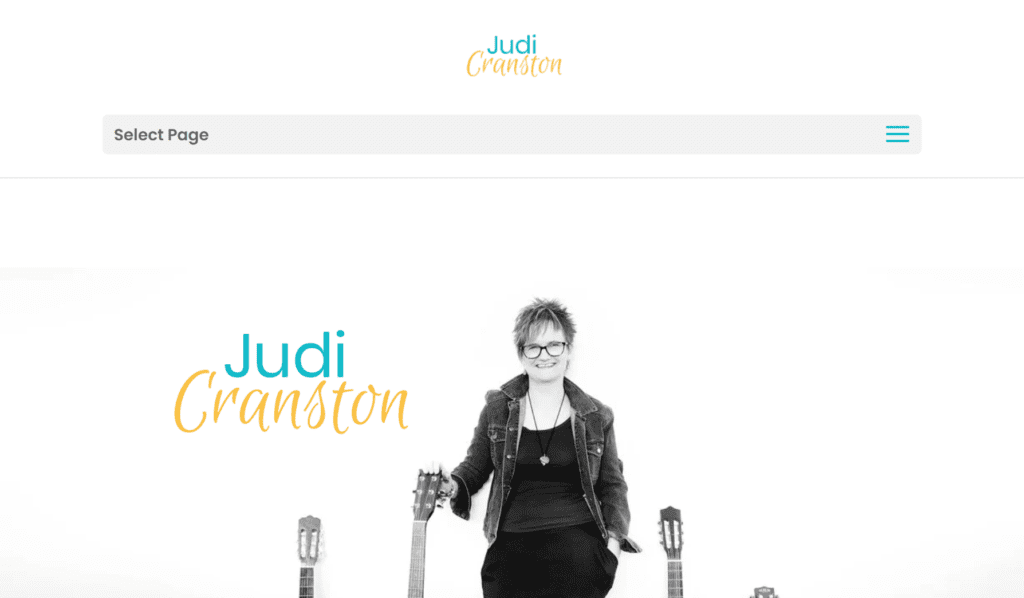 The website exudes music, positivity, and creativity, all powered by Divi.
5. Food & Drink Website
Besides quality and nutrition, another key factor to an attractive food website that sells is visuals and the way you present them. Again, don't take our word for it. Look at Barlett Farms's website.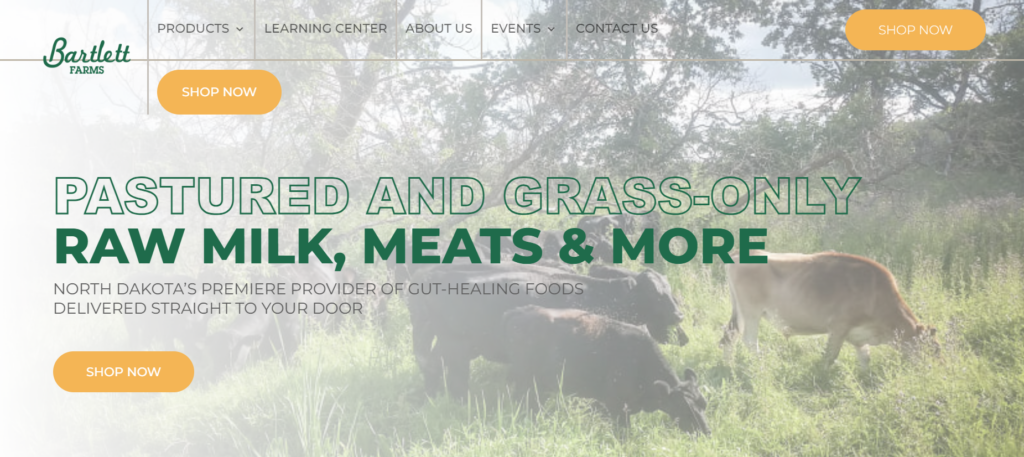 Built with Divi, this website delights the customers with beautiful raw and healing food representations.
6. Health and Fitness Website
The health segment is thriving, and people are getting more and more aware of how important their health and exercise are. Starting a fitness brand is exciting, and if you're able to start a fitness brand and you want to develop your web presence, you can use the Divi theme, just like the athlete Jason Joseph did.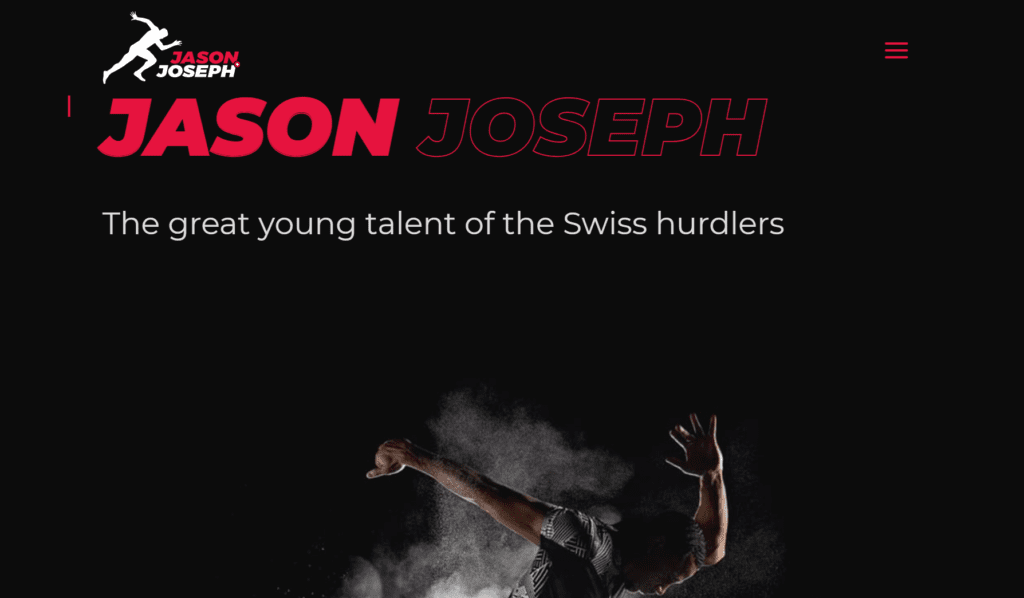 It's an exciting health and fitness website that communicates all the aspects of fun, positivity, and healthy drive, energizing the consumers to join the movement.
7. Non-Profit and Charity Website
Non-profits and charities use the web to spread their messages to the public and share news about the important causes that they've pledged. Needless to say, in order to achieve that, they need websites that represent the necessary information and ask for donations and volunteers.
Lots of organizations have turned to WordPress and the Divi theme to build their websites, and one of them is Cura Brazil, an organization that combines talent and resources to provide medical help to people in Brazil that don't have access to basic medical needs.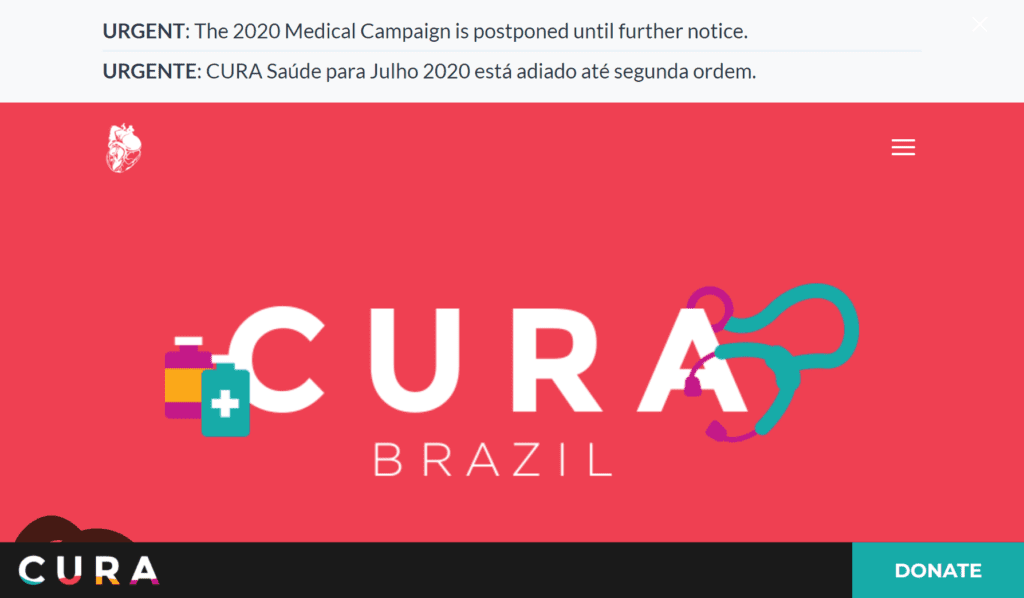 The website displays the cause through a full-screen background graphic with a flat-design logo, a CTA that is visible when scrolling downwards, as well as a 'Donate' button that gradually changes color to remind users that they can commit a donation to help the cause. It is an excellent example of how Divi and flat design go together.
8. Tech and Software Website
Divi's myriad of features, such as the easy drag-and-drop builder, enable designers and developers to experiment and build a stunning website for any software or technology-related product.
Shovel is is a unique study planner that lets you plan what task you will work on, when, and for how long, which is perfectly depicted on their stunning Divi website.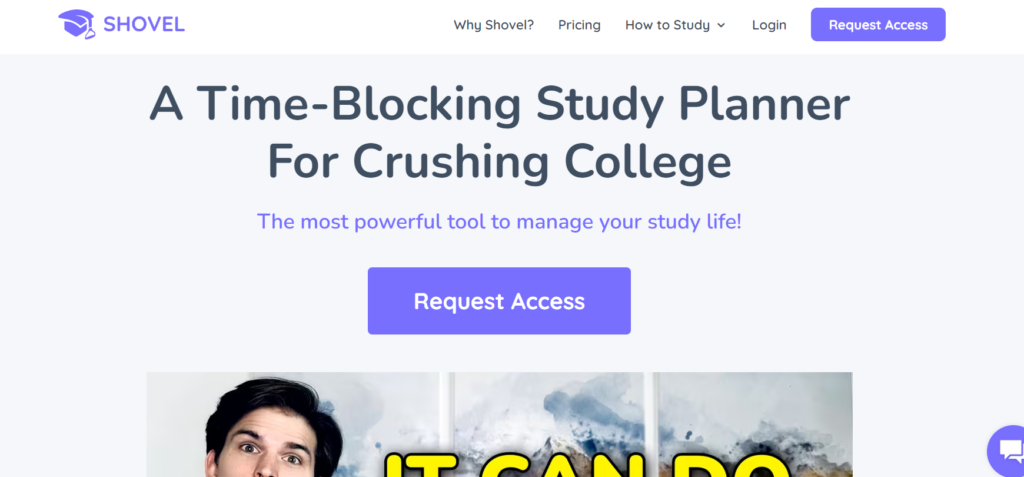 This site makes perfect use of every Divi feature, and excellent color + media combinations that explain what Shovel is about.
9. Travel & Tourism Website
If you're a traveler by profession, a tourism employee, or you own a travel agency, Divi again has your back to fulfill the needs of every traveler that wants to learn more before the trip.
Cestuj s Demi is a travel blog that boasts full-width header imagery along with a CTA, easy access to the latest articles via the grid, and maps of the visited locations.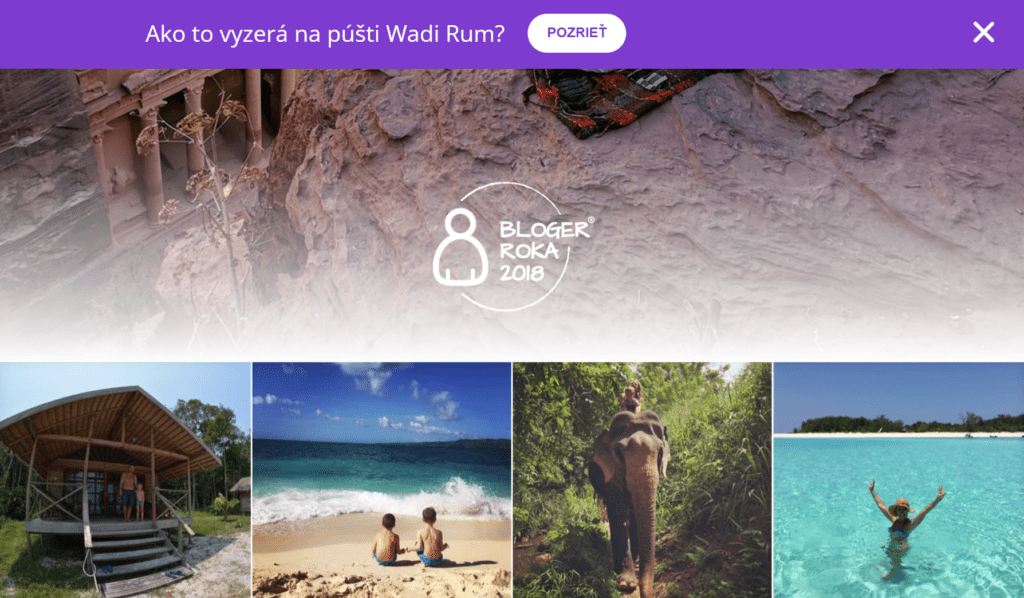 10. Home & Gardening Website
Home and Gardening is always a popular topic, whether we're talking about our backyard or the interior of our homes. Since there are multiple topics to explore and discuss, as well as lots of tools, trees, and decorations for purchasing, a website is a must if you're in the DIY gardening industry.
Of course, Divi owns all the features that you need to build any type of Home & Gardening website.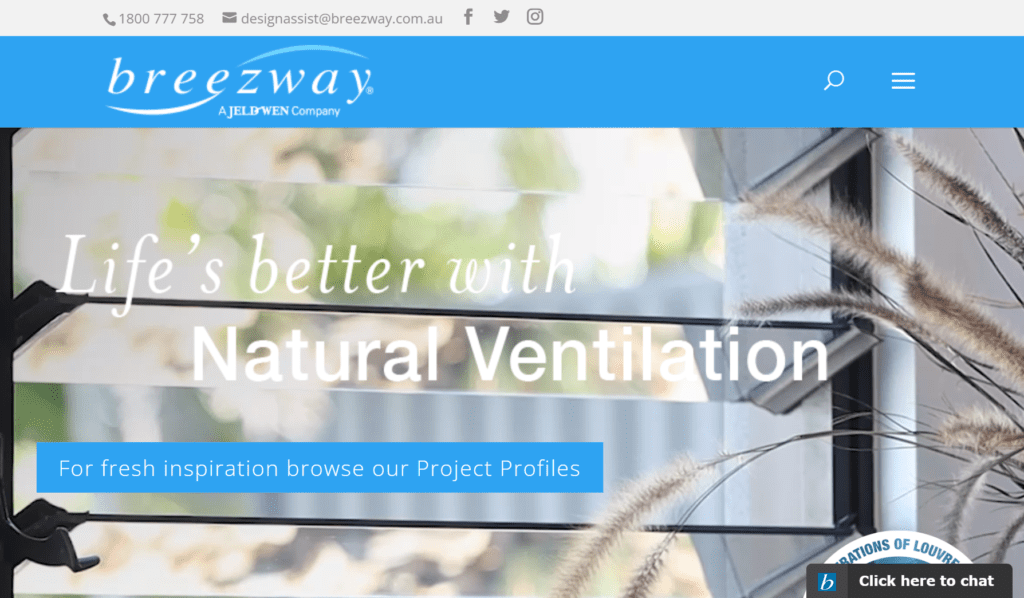 Breezway includes full-width imagery with links and page descriptions and a beautifully made company profile with galleries that have multiple categories. This website covers many of Divi's design functionalities that make the website look perfect for this type of business.
How Can DiviMode Help
Since joining the Divi premium plugin market, we have differentiated ourselves from the rest by providing impeccable UI and a selection of potent popup and trigger options.
As we've discussed some of the most popular types of websites you can create with Divi, let's talk about two important add-ons that we can provide you with to customize your Divi website further and increase the conversion rate.
Popups for Divi
As web developers that actively create solutions for Divi, we've been working tirelessly to develop solutions that help Divi users grow their businesses further. Such is Popups for Divi, one of the most sought-after Divi popup extensions on the marketplace!
Used by more than 10.000+ web designers since its launch, it's been updated monthly, and it's been downloaded more than 70.000 times since its first release back in 2017.
Popups for Divi:
Can transform every Section into a popup
Provides unlimited Popups on every page
Enables you to trigger popups via Button or Link
It is extendable via a professional JavaScript API
Requires no configuration, simply install and use
You can create your first popup within a minute. Just install the plugin, set the configurations, trigger the popup, and you're all set, as presented on our demo page.
WordPress developers love Popups for Divi because it provides them with a stable JavaScript API and customizations with WordPress filters. The frequent updates to the plugin guarantee bug fixes (if any), stable code, and frequent improvements.
The plugin is free, and it comes with a complete GPL-compatible license. Please visit the plugin's main page for more features, FAQs, and demos.
Divi Areas Pro
As one of the best Divi extensions on the market, Divi Areas Pro has the power to enhance each part of your conversion optimization process, from getting more subscribers to growing the list of qualified leads and earning more profits as a result.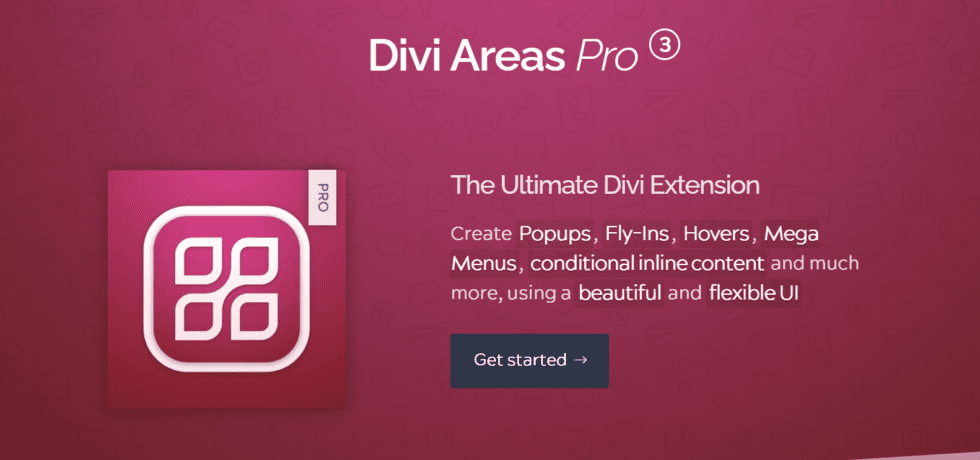 With Divi Areas Pro, you can build and customize campaigns with popups, fly-ins, hovers, mega menus, and conditional inline content, even if you're a novice Divi user. You can also set display triggers and rules to ensure that your target users see your marketing campaigns at the right time.
Divi Areas Pro has been regularly updated, which gradually improves each option available for customizing how your popups are displayed. The features of the plugin's latest version include:
Unlimited Areas: Divi Areas Pro supports multiple Popups, Fly-Ins, and other areas at the same time.
Fly-Ins: A Fly-In slides into the screen and stays visible without blocking the rest of the page.
Hover Areas: Create Mega-Menus or Tooltips using Hover Areas. They are always attached to a visible element on the page.
Inline Areas: Insert or replace content on any page using Inline Areas. You could add a banner at the end of every blog post or insert a message to logged-out users.
Time-based triggers: Create Popups that are opened after a certain duration. You can even set the duration to "0.0" to show a Popup instantly when a page is loaded.
Scroll-event triggers: The scroll-event is a clear engagement indicator. Want to show a newsletter subscription form when the user scrolled down 60% of the page? No problem!
Exit-Intent trigger: Displaying Popups right before a visitor leaves your page has never been easier. Enable the Exit-Intent behavior, and Divi Areas Pro will do the rest.
Back-Button trigger: Intercept the back-button click and display a Popup or Fly-In instead. It works on every device.
Click and hover triggers: The classical: Open a Popup when the user clicks a button or image. Or anything else. Specify a CSS ID or Class and sit back.
Built-in Close Button or custom Close Button: There are different ways to close a Popup, like pressing the Escape Button on your keyboard, clicking on the background overlay, or using the built-in Close Button in the top corner of the Popup.
Target posts or pages: Select individual pages or posts that should show (or not show) a Popup.
Target devices: It's easy to disable an Area on a device type via the familiar Desktop, Tablet, and Mobile options.
User Role conditions: Divi Areas Pro allows you to display Areas based on any user role. That way, you can show different content to guests than to logged-in members.
URL and Referrer checks: Enable Areas when a certain URL parameter is present or when the visitor arrives from a specific referrer, like a search engine.
Powerful Inline Conditions: You have the choice to display Inline Areas "Before," "After," or "Instead Of" any other Divi Section.
Flexible Inline Locations: Either replace a section by CSS ID or Class, or by the position, like "After the 1st Section". You can also inject Inline Areas into Theme Locations, like "Header," "Main Menu," "Footer," "Post Content," or "Comment Form."
Date Conditions: Display an Area during a date range or define a weekly schedule. Date conditions are verified with an Ajax request and are compatible with every caching plugin.
Hooks, Filters, Debug-Mode: As a WordPress developer, you will love the way you can hook into the plugin core and customize its options and features. Turn on the Debug Mode to output un-minified code and see what the JS API is doing (and how to intercept those actions).
WooCommerce Integration: Need popups inside WooCommerce product pages, the shopping cart, or during the checkout? It's easy with Divi Areas Pro.
JS API: The powerful JS API allows you to use Divi Areas Pro for whatever you need: Creating dynamic Popups via JavaScript, loading Popup contents via Ajax request, tracking Popup interactions in Google Analytics, and much more.
Moreover, Divi Areas Pro integrates with an impressive number of plugins and service providers, including:
With Divi Areas Pro, now you can create popup campaigns that don't limit you to working only on the WordPress dashboard. Each feature can take your lead generation efforts to a whole new level.
Visit the Official Divi Areas Pro page to learn more about Divi Areas Pro and its features.
BONUS – ONE MEMBERSHIP, ALL PRODUCTS: Join our community TODAY and get instant access to all the Divi Areas Pro features, and any other product that will be released soon.
JOIN TODAY, It's RISK-FREE. Our money-back guarantee covers every membership!
Wrapping Up
There you have it. In this article, we presented examples of the most common 10 types of websites you can build with Divi. By now, you've probably figured out just how powerful the theme and its Builder are, and we know that you're impressed!
So, if you haven't created the website for your business, now is the right time. You have the best theme in Divi, the best Builder, and most importantly, the right tools to tweak and optimize the experience. Go for it and get noticed today!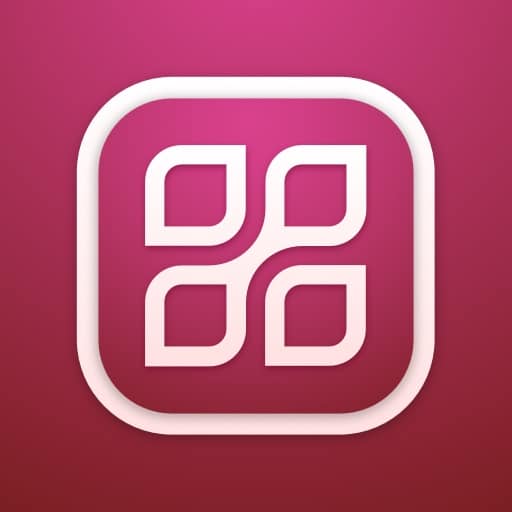 Try Divi Areas Pro today
Sounds interesting? Learn more about Divi Areas Pro and download your copy now!
Many pre-designed layouts. Automated triggers. No coding.

Click here for more details