When it comes to WordPress website design and development, there's nothing quite like the Divi theme, remaining Elegant Themes' staple and one of the most downloaded WordPress themes ever.
As one of the most versatile WordPress themes, Divi is built for any type of website, encompassing a powerful and intuitive drag-and-drop page builder, lots of templates, and effective customization.
Without further ado, let's review the main advantages of Divi for your website and help you make a more informed decision when choosing the theme for your next web project.
Table of Contents
The Theme & The Builder
Divi is so much more than just a builder and a WordPress theme!
It's an all-encompassing design platform that allows you to create and customize every page and website element from scratch.
As a multipurpose and flexible theme, Divi is ready for web projects of any industry and application.
If you haven't used Divi before you will be amazed at just how easy is to work with the theme, and by its abilities that can transform your web design workflows to whole new levels.
Everything is readily comprehensible for you and easy-to-use, and creating custom elements that you can clone and reuse with the click of a button makes Divi a beneficial asset to have at hand.
As the present and the future of WYSIWYG, the Divi Builder boasts features that are excellent for both novice and experienced web developers with its regular updates and upgrades:
Drag & Drop Building: Moving elements around on the front end of your website without coding and perplexing back-end options.
True Visual Editing: Designing pages in real-time, with instantly visible results. You can create and customize your pages using intuitive visual controls.
Responsive Editing: Building beautiful responsive websites with Divi is effortless through its responsive features, providing you with complete control over how your website looks on mobile devices.
Undo, Redo, & Revisions: Working as a modern software app, Divi allows you to easily undo, redo, and revise your website editing history.
In essence, the Divi theme & Builder are built for everyone, from agencies to freelancers and brand-new web design beginners.
Impeccable Customization
Using Divi for building your web projects is really straightforward.
Divi's customization features are practically limitless. You can do everything with the Theme when you have all the right tools at your disposal. Simply click on the element that you want to customize and choose how you want to transform it.
With the Divi Builder, you can customize your website in real-time and observe the changes as you make them, abandoning the back-and-forth check-ups in the back-end which you would make with most WordPress themes.
Each Divi element is fully customizable, and if you want to move the elements across the page or delete them, you can simply use the Builder's drag-and-drop function. Piece of cake!
Furthermore, you can remove and duplicate each module with the click of a button. The number of available modules to work with in Divi is more than enough, with each module being clearly labeled and color-coded as well, so you easily work with the builder, even as a beginner:
Content Elements: Divi comes with dozens of native content elements that you can use to build just about any type of website.
eCommerce Elements: Divi ships with a handful of native WooCommerce elements that you can use to fully customize the design of your WordPress store.
Structural Elements: Structural elements are used to organize your content elements using horizontal and vertical contains such as rows and columns.
Community Elements: There are dozens of free content elements built by the community that you can install and use to build your website.
Moreover, if you're an already proficient developer, you can create your own unique modules by accessing Divi's Module API.
To learn more about customizing Divi, read Elegant Themes' extensive documentation that will walk you through in detail how to set up and customize your website.
Pre-Built Layouts
Divi allows you to choose whether you want to build your website from the ground up or just use one of the 1000+ built-in layouts, divided into an excellent selection of categories. Simply install a layout from the library and customize it as you wish:
Moreover, new Divi layouts are being added every week, and best of all, each of them comes with royalty-free images, icons, and graphics to help you get started, which is always an excellent starting point for designing a page.
Full Lead Generation Features
When you purchase Divi for your web project, you also acquire Elegant Themes' mighty plugin range as well.
For instance, with the Bloom email opt-in extension, you can efficiently build your email list, and furthermore, with the powerful Divi Leads extension, you can A/B test your landing pages, get more insights about which version delivers the best conversion rates, and boost sales as a result.
For instance, you can create two versions of a CTA button for your landing page, and Divi Leads will help you monitor the buttons' performance according to your pre-defined goal, which determines which button will bring more clicks and conversions for your website.
How Can Divimode Help?
As the team behind one of the best Divi popup plugins with 90,000+ installations, Popups for Divi, we're taking great pride in creating the ultimate solution for transforming every Divi section into a conversion-rate module – Divi Areas Pro.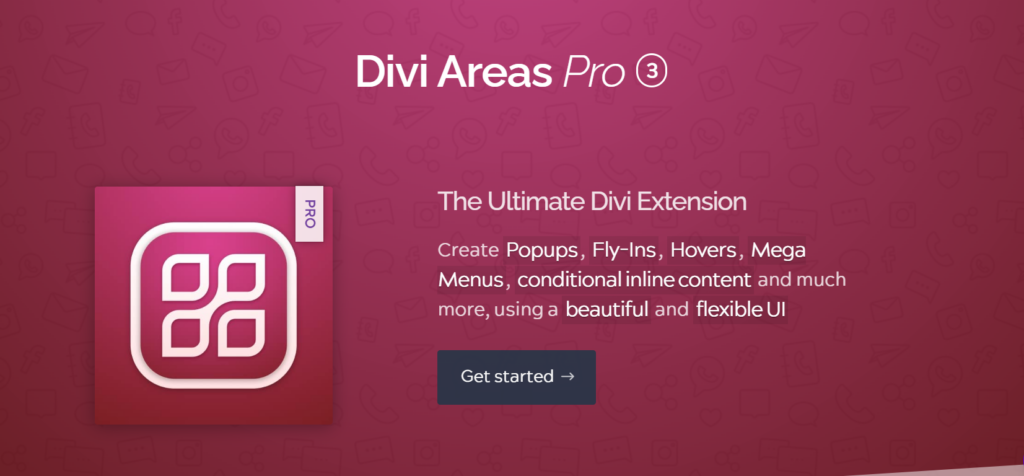 Divi Areas Pro is much more than just a popup solution for your Divi website. It's a comprehensive tool for website owners to grow their email lists and improve conversion rates.
With Divi Areas Pro, you can build and customize campaigns with popups, fly-ins, hovers, mega menus, and conditional inline content, even if you're a novice Divi user.
Some of the main benefits of using Divi Areas Pro, which make the plugin stand out from the rest in the marketplace are:
Content Interactivity: Go beyond sections and rows. With Popups, Tooltips, Fly-ins, and dynamic Inline Areas, you can create truly interactive content as never before!
Content Conditionality: Whether you want to display a Popup on specific pages or show a contact form only to logged-in users: Display Conditions are part of every Divi Area.
Custom Triggers: You can fine-tune the trigger of every Area, whether you like to show it after a few seconds, when scrolling down, on exit intent or when hovering a particular element, or even create complete custom triggers in JavaScript.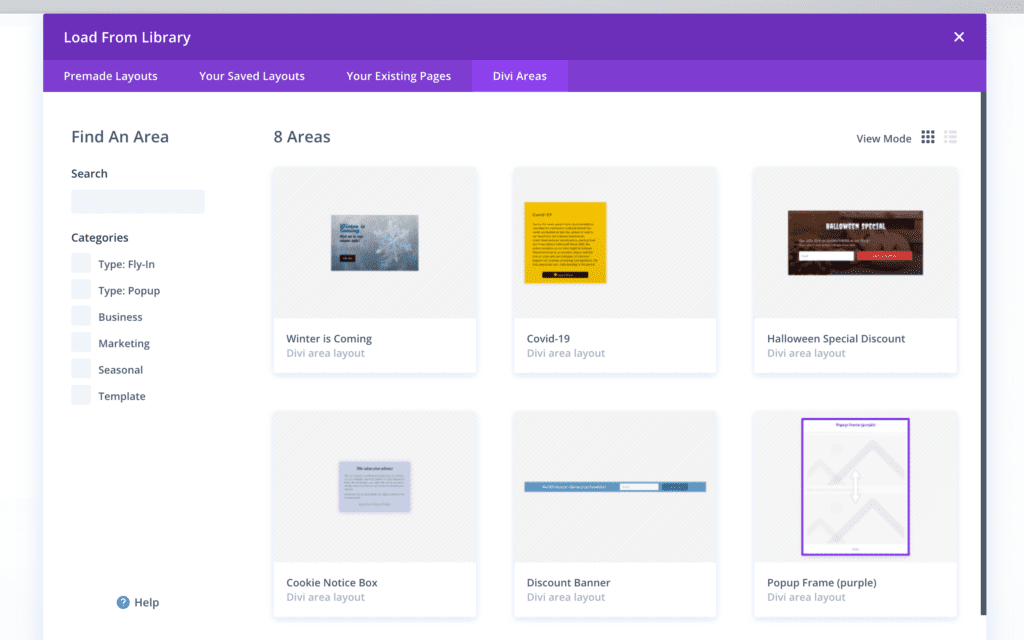 For a further breakdown of Divi Area Pro's features and pricing, we invite you to read our detailed blog post: Divi Areas Pro 3: Features Overview & Benefits.
Ready to join DiviMode and create the first popup for your email marketing campaign?
Get Started with DiviMode Today!
Wrapping Up
Divi remains the most powerful and versatile WordPress theme for developing any website. Whatever your business idea or project is, there's a good chance that the theme already has a ready-made template for you, or you can customize the pages from scratch. The Divi builder makes all things possible!
However, even though using Divi is really straightforward, for building a more complex platform with the theme, you'll need to spend much more time and resources to get a grip of just how powerful the builder's features are.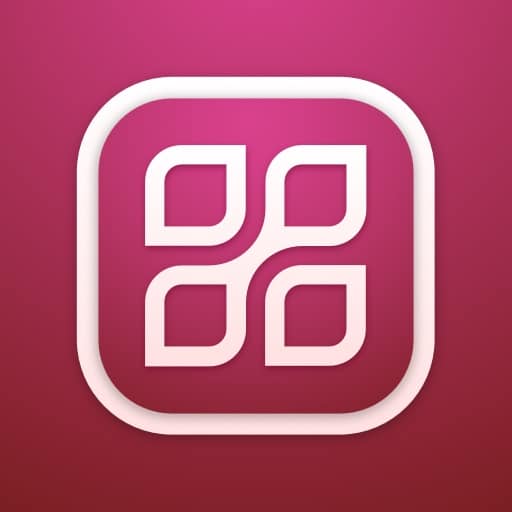 Try Divi Areas Pro today
Sounds interesting? Learn more about Divi Areas Pro and download your copy now!
Many pre-designed layouts. Automated triggers. No coding.

Click here for more details