Have you ever heard of the Divi Theme? In case you haven't, I am here to tell you exactly what the Divi Theme is and what makes this theme so unique and popular. We will look at the advantages as well as the disadvantages of the Divi Theme. But before we get to that, let's take a closer look at what the Divi theme offers.
What is the Divi Theme?
Divi is not your average WordPress theme. It is a complete design framework that allows you to design and customize every part of your website from the ground up. With this theme, you have full control over your website and build your website as you want it.
Designed and developed by Elegant Themes, Divi makes it easy to build websites without the need to know any code such as HTML, CSS, or PHP. The theme comes with more than 100 pre-made modules/website layouts that can be easily dragged into your website to give you instant website elements such as image sliders, contact forms, accordions, blurbs, number counters, shops, and more.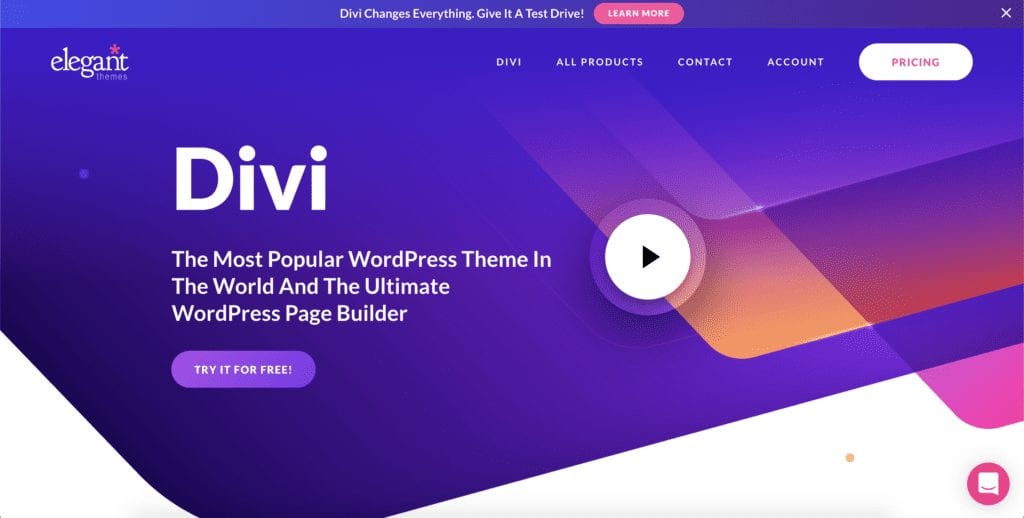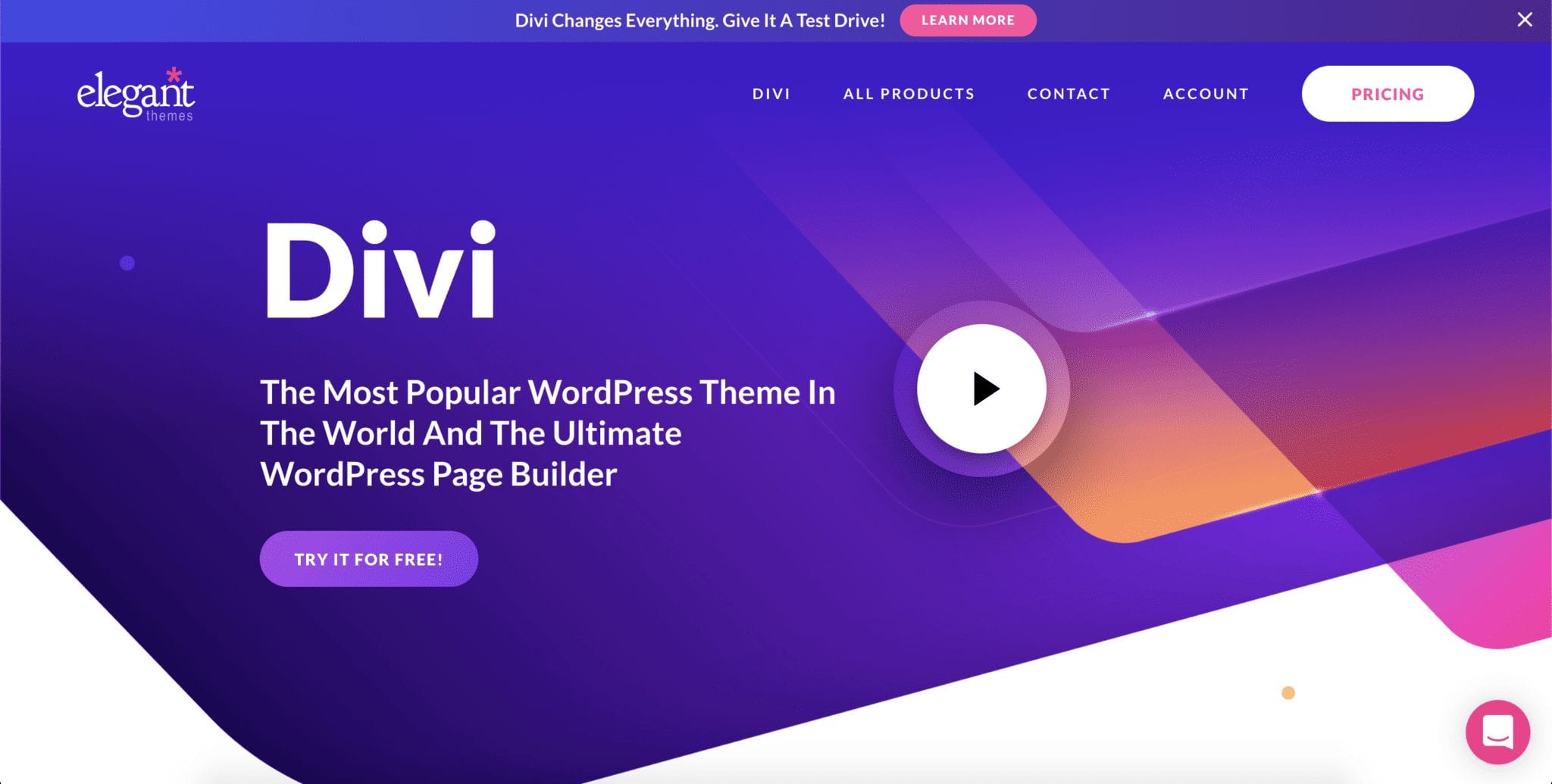 Who is the Divi Theme for?
If you are a web designer or web developer, you will, without a doubt, be amazed by Divi's speed and efficiency. This theme is not just an easy-to-use website builder for beginners like many other platforms that advertise as such, but do not live up to your expectations. Instead, it is an advanced design system that can help take your team's workflow to the next level. The live website editor makes it more geared towards visual people. In the past, you would have struggled to master coding and rows upon rows of text. Everything is laid out in an easily understandable and visual manner. This makes everyone's lives a lot easier!
If you are a keen blogger, freelancer, or maybe even own a web design agency or a start-up, then the Divi Theme will definitely work for you. If you want to start your first business and your budget is quite small, you should consider the Divi Theme for creating your website as it provides everything you need at a fraction of a big cost.
What kinds of websites can I create with the Divi Theme?
Due to the extreme flexibility of the Divi Theme, it is suitable for all areas of application. We recommend checking out the Divi demo layouts: as a multi-purpose theme, it is suitable for almost any type of website. Divi is an excellent fit for the following industries:
Restaurants
Yoga studios
Wedding websites
Company profile websites
Web agencies (this really pays off in multiple ways!)
Portfolio websites, e.g., for photographers
Online shops
Doctors' websites
Freelancer portraits
Law websites
Beauty parlors
and many more!
With most WordPress themes, you see what you get in terms of the layout and structure, but with Divi, your layout options aren't restricted. You can individually design your pages (and posts) with any layout you want. You can further customize every element of your site using the various settings in the Divi builders sections, rows and modules, theme customizer, and the module customizer. In addition to this, you can save your custom created layout as a reusable preset, saving you time and effort when building. Divi is super user-friendly, and its intuitive features are making this theme one of the top WordPress themes out there.
How to create websites with the Divi Theme
The Divi theme is quite easy to use. If you know how WordPress works, you will be a Divi Wizard in no time! If you aren't familiar with WordPress, don't stress, as there are a lot of great tutorials out there. Once you have purchased the Divi Theme, you can start creating your website straight away.
We recommend either of the following two ways to create your Divi Themed WordPress website:
The first way to create your website, is with one of the pre-built demo layouts.
This is the first and by far the easiest way to start with your website's layout. We recommend this approach if you are new to the Divi Theme and want to familiarize yourself with the theme first. You can make use of the supplied demo layouts, which are completely set up and ready for you to chop and change content to suit your needs perfectly! The great thing is, Elegant Themes adds new templates every week, so check out the layout library!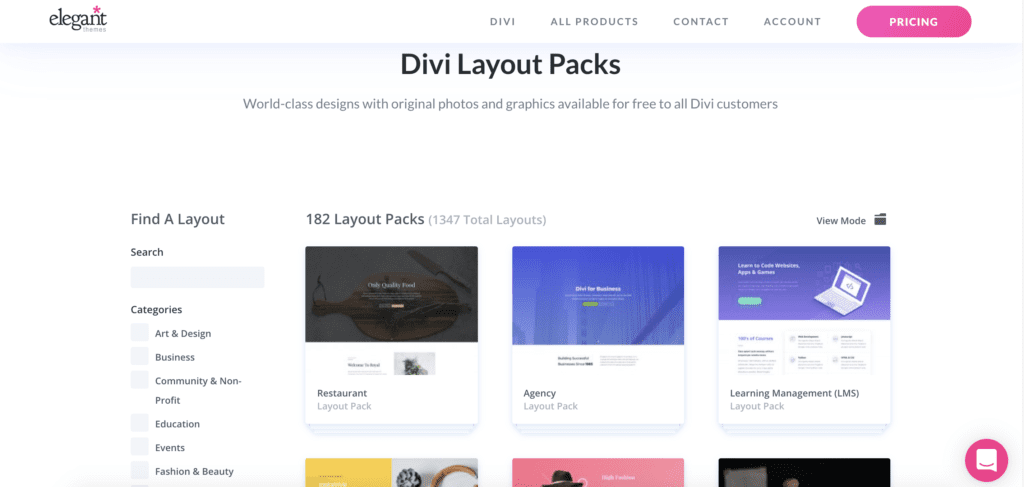 Second, we recommend designing your website from scratch.
After creating a few pages using pre-built layouts, you can start with a blank canvas and design your pages from scratch. That route requires you to have basic knowledge of Divi and how to structure your pages. The great thing about starting from scratch is designing and building something unique exactly the way you want the final website to look. However, keep in mind that you should give yourself a lot of time to plan this out. If you have a well thought out layout plan and idea, together with the skills and knowledge of bringing that idea to life, this will go smoothly!
Features of the Divi Theme
The Divi Theme includes a long list of amazing features: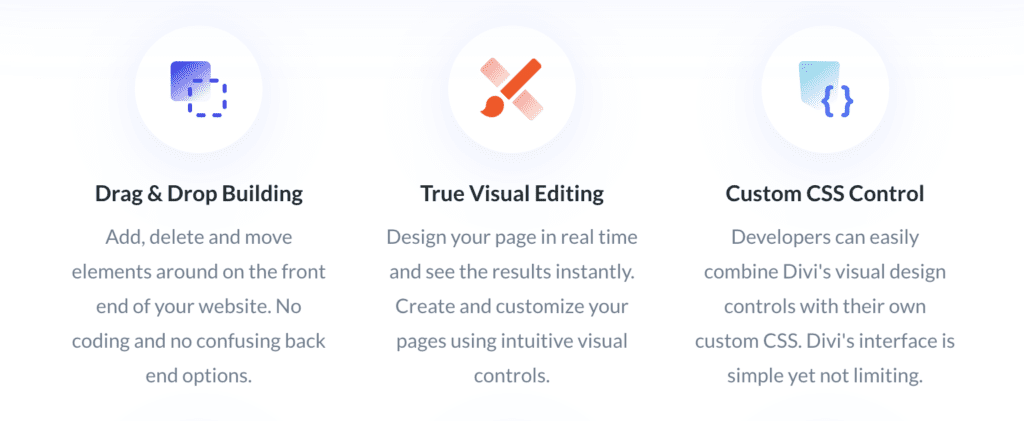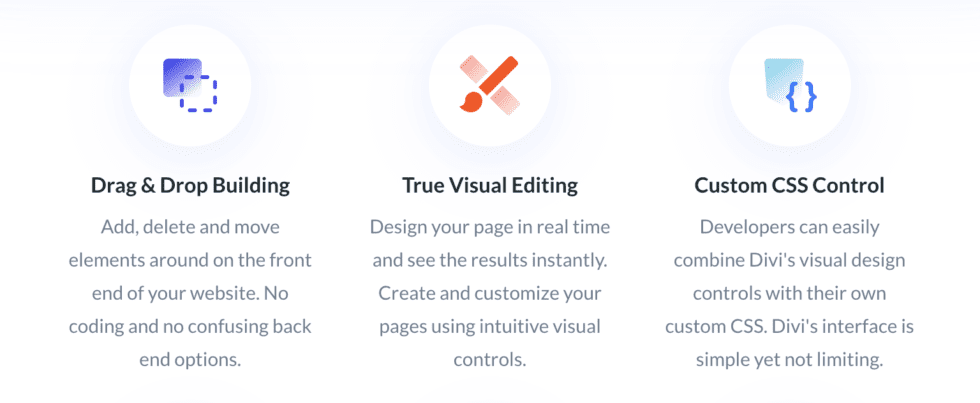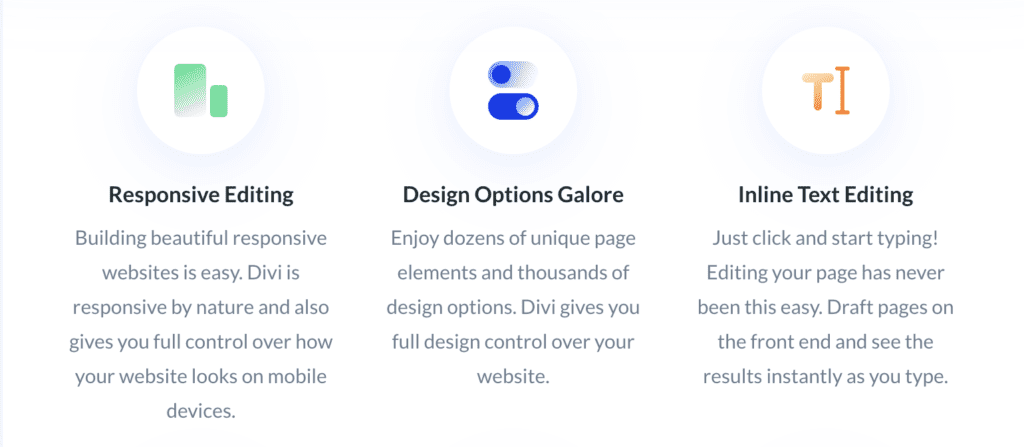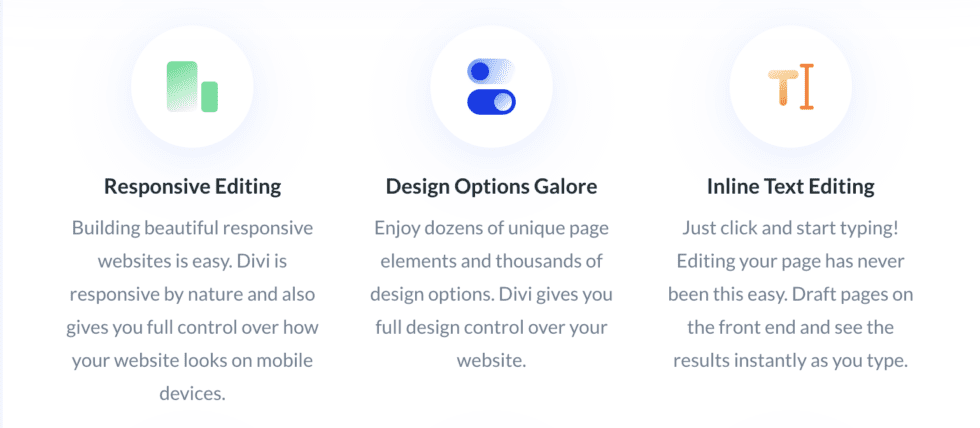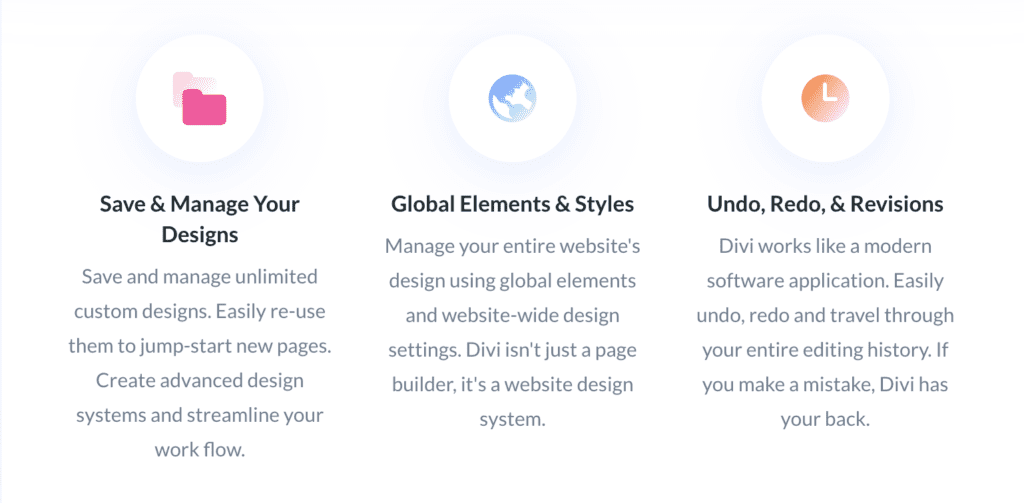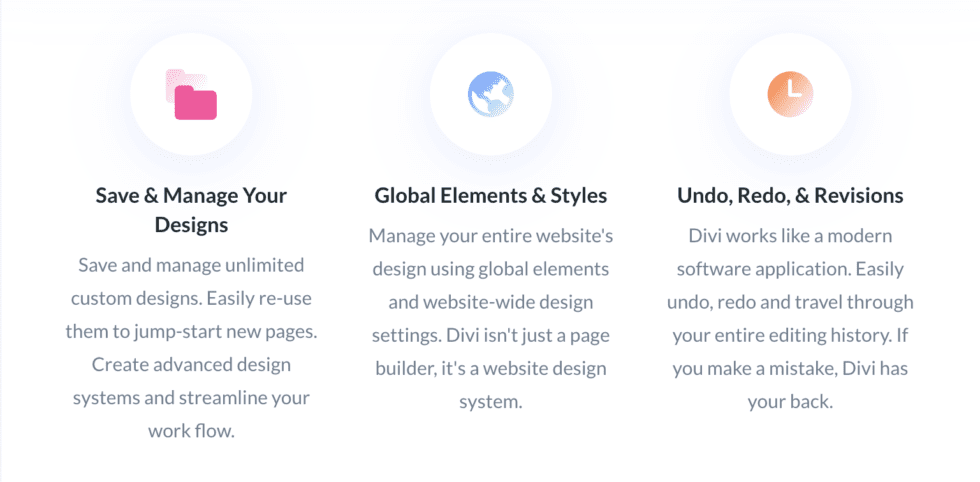 With the Divi Theme, you will find a range of tools to assist your business in increasing conversion rates. Included plugins will help you integrate email newsletters, social links, and much more. Since the Divi Builder is also supplied as a plug-in, you can equip almost any theme with the live front-end editor.
Advantages of the Divi Theme
The Divi Theme has a ton of advantages that will influence any web developer to purchase the theme. Why? It will make their lives so much easier! We're sure you're getting curious about these amazing advantages already. Well, let's not hold you up any longer:
The Divi Theme includes a great deal of page layout options. This said, the theme is totally flexible and does not limit you as a developer in any way. When you choose a layout from the Template Library, you will have the option to save your layout or even just a part of it back to the Library to reuse anywhere on your website!
Page layouts and any sections can further be exported to the Library to import for use on other websites! This means you don't have to recreate the same page or section continuously and waste precious time.
You aren't limited to templates, either. With the Theme Builder, you can design custom layouts, headers, footers, and more to use for posts, archives, and anything else you can imagine.
The theme gives you the ability to edit everything you see straight on the screen/front-end, meaning no back-end work is necessary – no coding, no fuss!
It's straightforward to control the theme. You don't have to be an expert web developer to use this theme, so beginners and experts alike will find the theme incredibly useful for all purposes.
The biggest advantage is definitely the fact that when purchasing the Divi License from the Elegant Themes Store, you will automatically get access to 5 different, excellent rated products which include; The Divi Theme, The Divi Builder, The Extra Magazine Theme, The Bloom Email Optin Plugin, and the Monarch Social Media Plugin.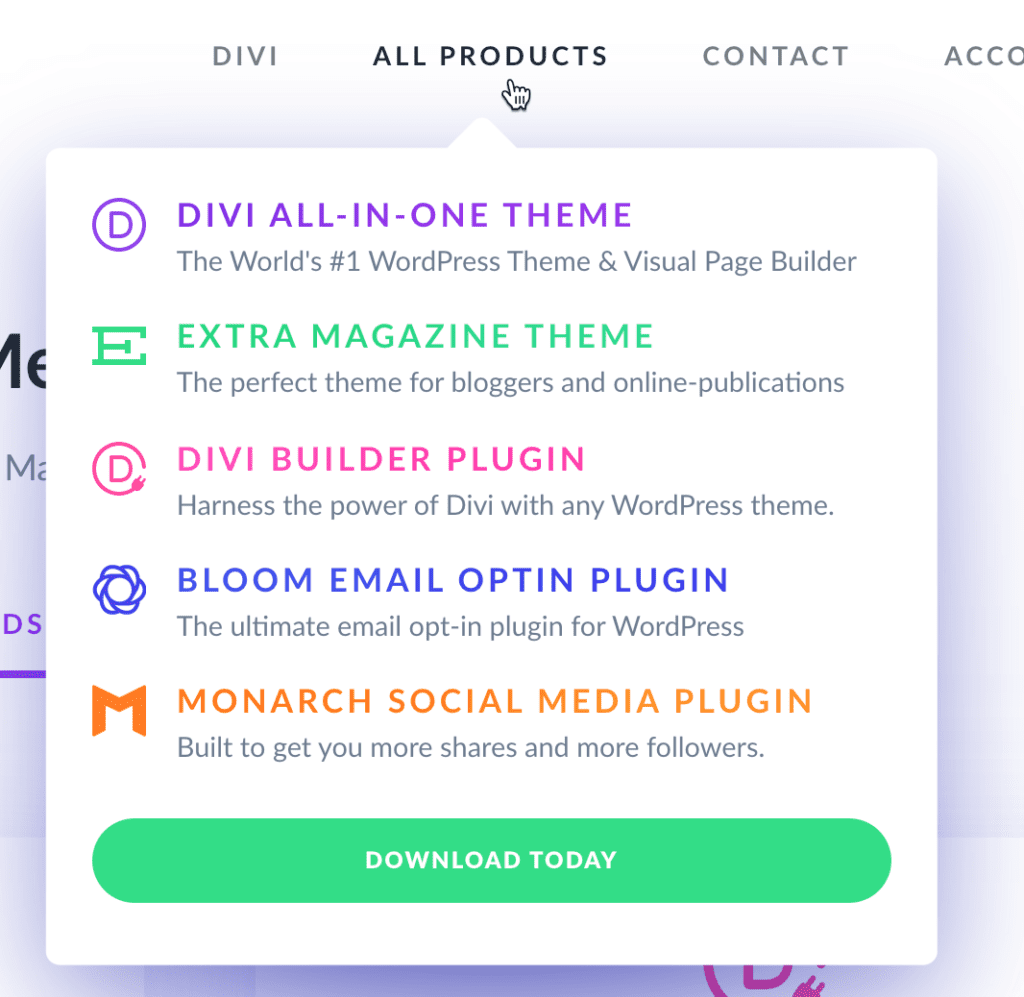 Divi includes multiple options for text, images, headers, footers, and menus.
The theme is compatible with multiple WordPress plugins.
You can create a successful eCommerce store with the Divi Theme, as it integrates well with the well-known WooCommerce plugin.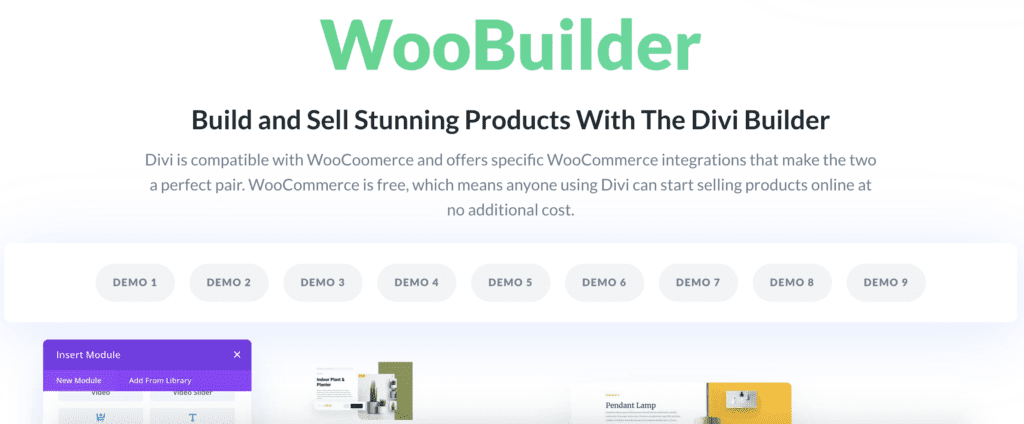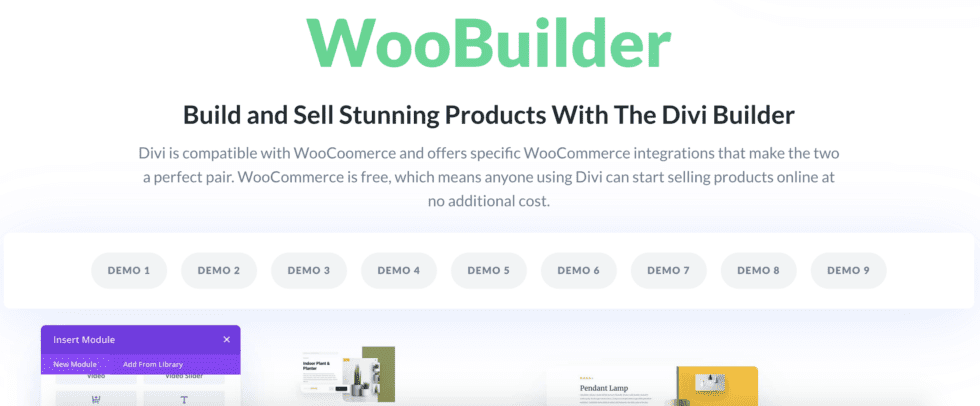 The Divi Theme allows for continuous development. Your Website does not have to be finished, ever.
Quality support from the Divi Theme Developers.
High security.
How important is it for a website to be responsive these days? Very important! Guess what: the new visual builder that Divi introduced at the beginning of September comes with responsive design toggles. You can use this feature to view your page in Smartphone, Tablet, and Desktop mode while editing. You can toggle these different views while you edit your page and the visual builder stays fully functional in all three modes. This feature will ensure that your website looks amazing on all platforms.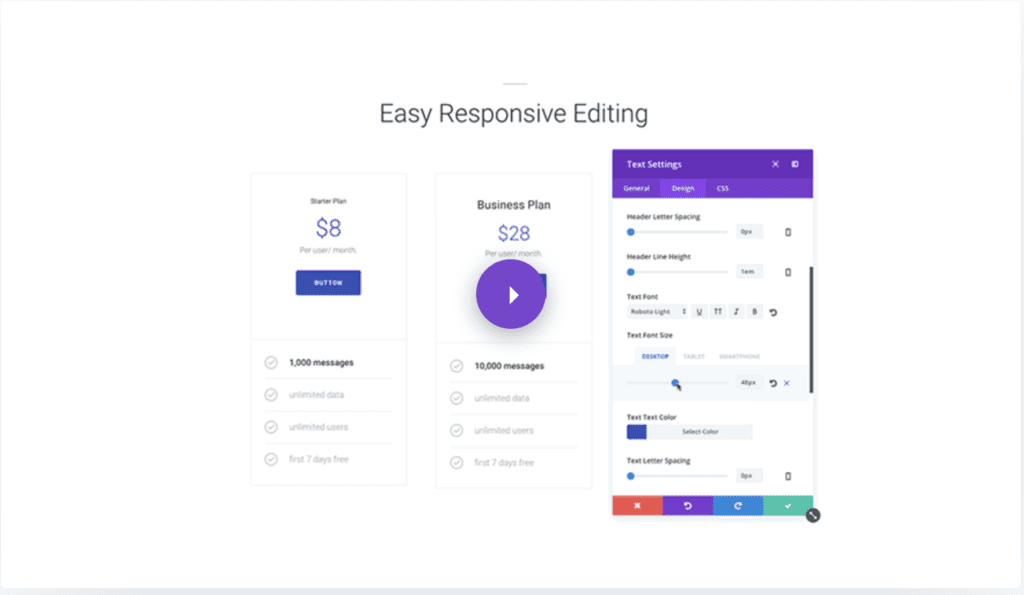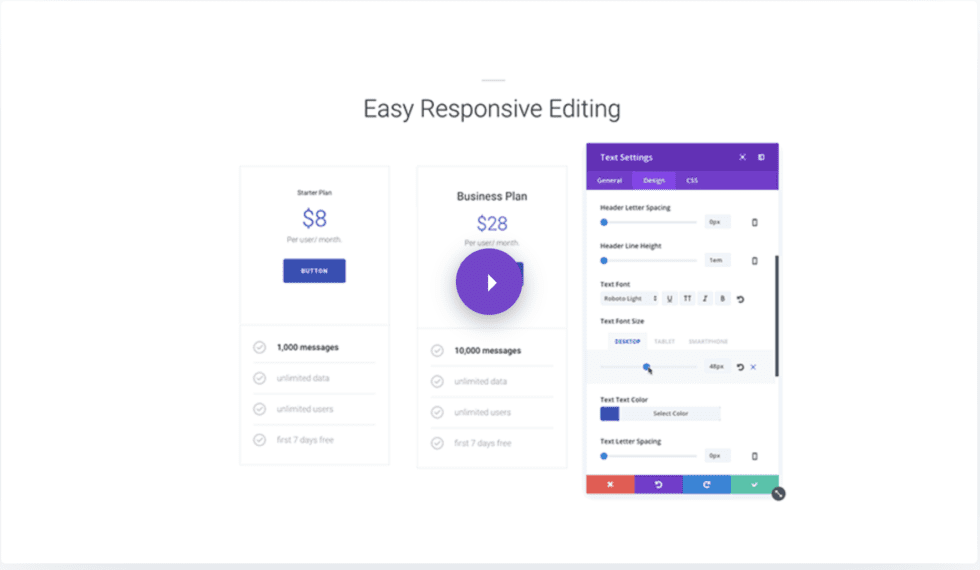 The Divi Theme is automatically SEO Optimized and will make it so much easier for you to further optimize your website so that you can be found on search engines.
The Divi Theme is available in multiple languages.
Disadvantages of the Divi Theme
Let's be honest, the Divi theme also has its weaknesses:
When you start using the Divi Theme's Page Builder for the first time, it can be overwhelming. However, when using the Divi Theme for a while, you will discover that it is, in fact, a game-changing theme and builder to work with.
A few disadvantages the Divi Theme might have for some includes:
Generated HTML code can get complex: The shortcodes that integrate the functions in WordPress will inflate the source code of your website. This can make any website load a bit slower, but there is a solution! Divi has a lot of performance enhancements that have been added in previous updates that have made Divi sites run a lot faster.
Also, from our experience, a premium hosting service (such as WPMU DEV or Kinsta) has a far greater impact on good performance over micro-optimizing the HTML of every page.
Shortcodes make changing themes more difficult: This is not really a Divi disadvantage, as you will have this disadvantage with all other modern WordPress themes. But also notice that a shortcode-based theme has some advantages: Shortcodes make it possible for us to revert to previous settings in posts (other page builders rely on post-meta-values, which cannot be reverted). Your life will instantly be less stressful! This is a feature that is only available with the Divi Builder.

If you want to use a different theme but keep using Divis Visual Builder, then simply install the Divi Builder plugin after switching the theme, and your website should look great from the start. If you want to completely move away from Divi, there's a migration effort needed to convert your pages to your new page builder. Let's face it: Changing the Page Builder always means a migration, no matter what you change from/to.
Lots of options: The Divi Builder offers a lot of options to choose from. This can lead to information overload, and we agree. With this in mind, there is an upside to this. Divi offers a highly flexible UI that can be customized easily according to your needs.
Introducing Divi Marketplace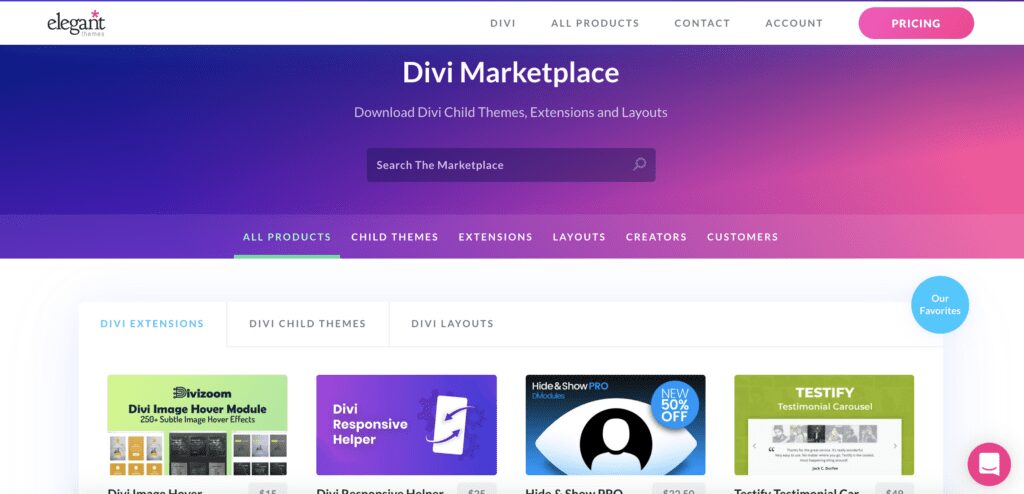 Haven't heard of Divi Marketplace yet? Well, this is an amazing add-on that was introduced by Elegant Themes not too long ago. Divi Marketplace is a repository of third party Divi Modules, Child Themes and Layouts. This is a place where any Divi developer and designer can upload their unique creation and make them available to the Divi community to purchase. Some of the products are even available to download for free. How cool is that?
Buy the Divi Theme
Unlike many stand-alone WordPress themes, the price of the membership allows unlimited use of all Elegant Themes products on as many sites as you like, which is an amazing value. So, are you interested in purchasing the Divi Theme? You can find Elegant Themes discounts on Divi Theme Examples, which will get you a 20% discount on annual Elegant Themes membership or 10% discount on Elegant Themes lifetime membership prices. Elegant Themes also holds an annual Black Friday sale which sees 25% discounts along with free Divi product giveaways! Just visit the Elegant Themes website for more information on this.
Conclusion on Divi
The Divi Theme is undoubtedly perfect for WordPress beginners and advanced users who want to develop and design their own website quickly and easily. If you are a professional developer or want to overwrite your WordPress installation, you will not necessarily need the Divi Theme. However, for those interested, just by looking at the host of features and incredible advantages, there's no reason why you shouldn't make this a top contender when choosing a website builder.