At Divimode, we are all about popups and how they can boost your website's success. In this article, I will tell you why it is important to add popups to your Divi website and how you can easily add one or even two Divi popups. Let's get started!
Table of Contents
Why Use Popups On Your Divi Website?
Using popups on your Divi website can be an effective way to engage visitors, promote specific content or products, and achieve various marketing goals. Divi makes it easy to create and manage popups on your business website.
Reasons Why You Should Use Popups On Your Divi Website
Increase Lead Generation On Your Website
Popups can be an effective way to collect email addresses or other contact information from your website visitors. You can offer a free resource, discount, or newsletter subscription to your visitors. This will encourage them to sign up and grow your email list.
Promote Offers or Products
You can use Popups to showcase special offers, promotions, or products. By strategically placing them on your site, you can encourage visitors to take advantage of these deals, boosting sales or conversions.
Increase Your Social media Following
Popups can be used to encourage your visitors to follow your social media accounts. This way you can increase your online presence and reach.
*Related Article – Social Media Marketing Tips To Boost Your Business
Use Divi Popups For Announcements And Updates
Use popups to inform visitors about important updates, events, or news related to your website or business.
Exit-intent Popups
These popups appear when a visitor is about to leave your site, providing one last opportunity to engage them with an offer, subscription, or call-to-action. Exit-intent popups can help reduce bounce rates and improve overall conversion rates.
Improve User Experience
By using popups sparingly and strategically, you can provide helpful information to visitors, such as offering assistance through a live chat popup or displaying a cookie consent notice for GDPR compliance.
*Related Article – Divi GDPR Compliance: How to Do It Smartly
How To Add Popups To Your Divi Website
The easiest way to add popups to your Divi website for free is to make use of a plugin such as Popups for Divi. There are multiple free popup plugins available online that you can use to add popups to your Divi website.
Add Popups to Your Divi Website for Free
Popups for Divi Plugin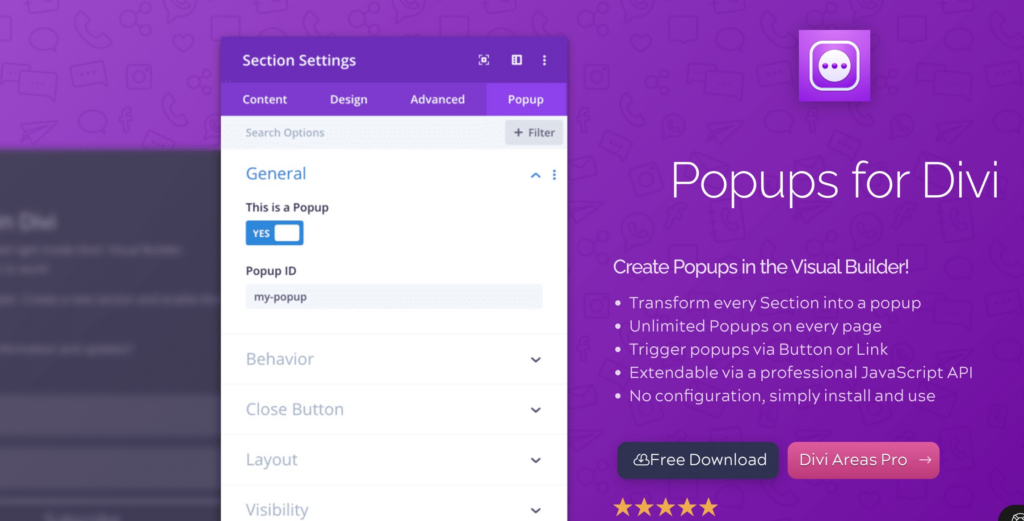 The Popups for Divi plugin allows you to add popups to your Divi website for free. You can easily transform any section on your website into a popup and set up different triggers.
*TRY THE FREE PLUGIN -> TRY POPUPS FOR DIVI NOW!
It is very easy to install our free plugin on your Divi website. With just a few clicks, you will be able to add creative popups and pull in a lot of great leads! You can read our step-by-step guide on the Popups for Divi WordPress plugin.
*Read Our Ultimate Guide To The Popups For Divi Plugin
Conclusion
Remember that it's essential to use Divi popups thoughtfully and not overwhelm your visitors. You don't want to overwhelm them with too many or intrusive popups. Be mindful of the user experience on your website. Ensure that your popups are easy to close and do not negatively impact your site's overall design and functionality.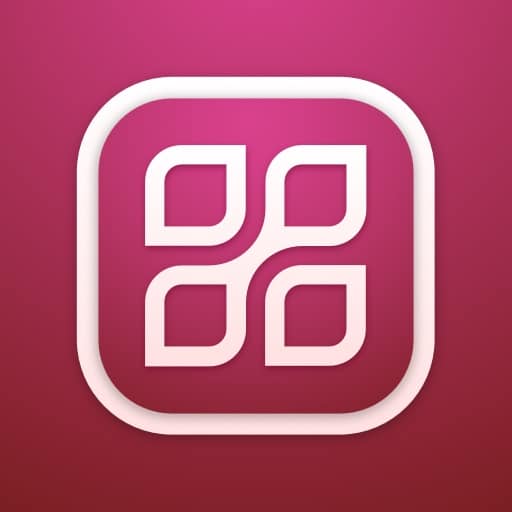 Try Divi Areas Pro today
Sounds interesting? Learn more about Divi Areas Pro and download your copy now!
Many pre-designed layouts. Automated triggers. No coding.

Click here for more details