The threshold for starting a blog nowadays has never been this low. You're literally a click away from entering the blogging business. A while back, starting a website and monetizing your blog would've cost you a fortune.
But that's not the case anymore. Today, you have a myriad of platforms and blogging models to choose from. But, however you start, when it comes to blog monetization, it doesn't mean that the process will go so easily.
Let's face it – the competition is fierce. More than 30% of bloggers don't earn money at all. Moreover, as per Web Tribunal, there are more than 600 million blogs on the web today. That's a monumental amount of websites that will only get higher.
So, what type of strategies and plugins can you implement to run a profitable blogging business? Without further ado, let's outline what you need!
Table of Contents
The Path to Blog Monetization
Before we dive into the strategies and plugins, we need to talk about the importance of evaluating whether your blog is ripe for monetization or hasn't grown enough yet. Sure, the earlier you start monetizing, the better. But still, it's a bit trickier than it sounds.
Assessing Traffic
Okay, let's assume that you've started your blog and you want to evaluate what are the monetization options that you need to consider. Where do you begin?
Well, before you begin earning some serious money from blogging, you need to analyze how qualified your web traffic is and whether readers enjoy the quality of your content.
Crunch those numbers, analyze your traffic, and make your content so darn irresistible that readers can't help but stick around!
Building an Audience
The golden ticket to a blog that's cashing in is all about trust and engagement. It's not just about getting random visitors – it's about having loyal readers who can't get enough of your content.
This is why before you begin with your monetization efforts, you need to start laying the foundation of a rock-solid community, if you haven't already.
Get up close and personal with your audience. Dive deep and know who's in your fan club – their passions, desires, and pain points. This intel will unveil the secrets of your core audience.
Becoming an Authority
It's your blog, and you're the boss! But it's even better when you're one of the top dogs in a certain niche.
It's all about writing well-researched blog posts that show readers that you know what you're talking about. When you serve up quality content, you're building a reputation as a trusted source of knowledge.
And guess what? That's the secret sauce to keep readers coming back for more and more!
Develop a Niche Proficiency
By writing well-researched blog posts, you can establish yourself as a niche authority within your industry. Think about it – you've probably started your blog because you've had some experience in that particular niche.
Thus, you should try and create content to fuel your proficiency, and that provides more value than anyone else from your competition. Let's take the Health & Fitness niche as an example.
At some point, everyone is worried about their health, looks, and feelings. It's the key area that makes us capable of anything as human beings. And since nearly everyone cares about their health, this niche provides fitness experts with a massive audience.
For instance, the Mind Body Green blog is one of the most popular health & wellness publications today.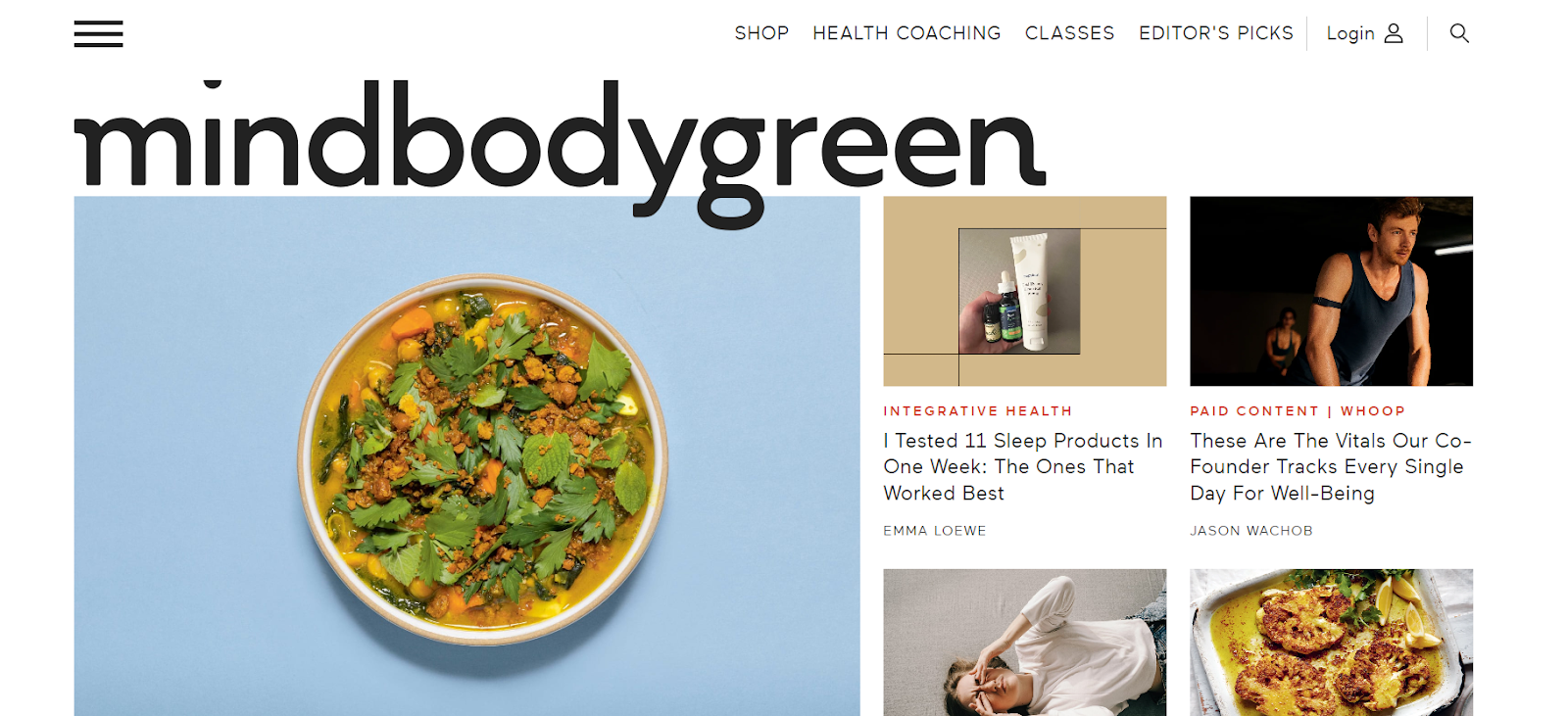 This website provides a wide range of valuable content, from workouts, all the way to beauty and food tips. The authors are renowned health mentors who are speaking from experience about techniques that they used themselves to improve their wellbeing.
By establishing themselves as an industry authority and incorporating techniques such as affiliate marketing, sponsored posts, online store, combined with the high tier content pieces, it just shows how much you can profit if you know what you are talking about.
To help you display your niche expertise and promote your blog, we suggest you consider the plugins that Elegant Themes have outlined in their blog.
Become an Affiliate Blogger
Affiliate marketing is an epic way to cash in from your blog. With major brands crediting up to 25% of their sales to affiliate marketing opportunities, we're talking about a huge piece of the entire revenue pie!
How does an affiliate marketing blog work, you might ask. As an affiliate, you team up with a brand to shout out their products, and guess what? 
You pocket a sweet commission for every sale that's got your blog's fingerprint on it. It's like a win-win jackpot for both you and the brand.
As one of the most powerful examples, Nerdwallet is one of the most powerful blogs that uses affiliate marketing to attract readers and earn profits.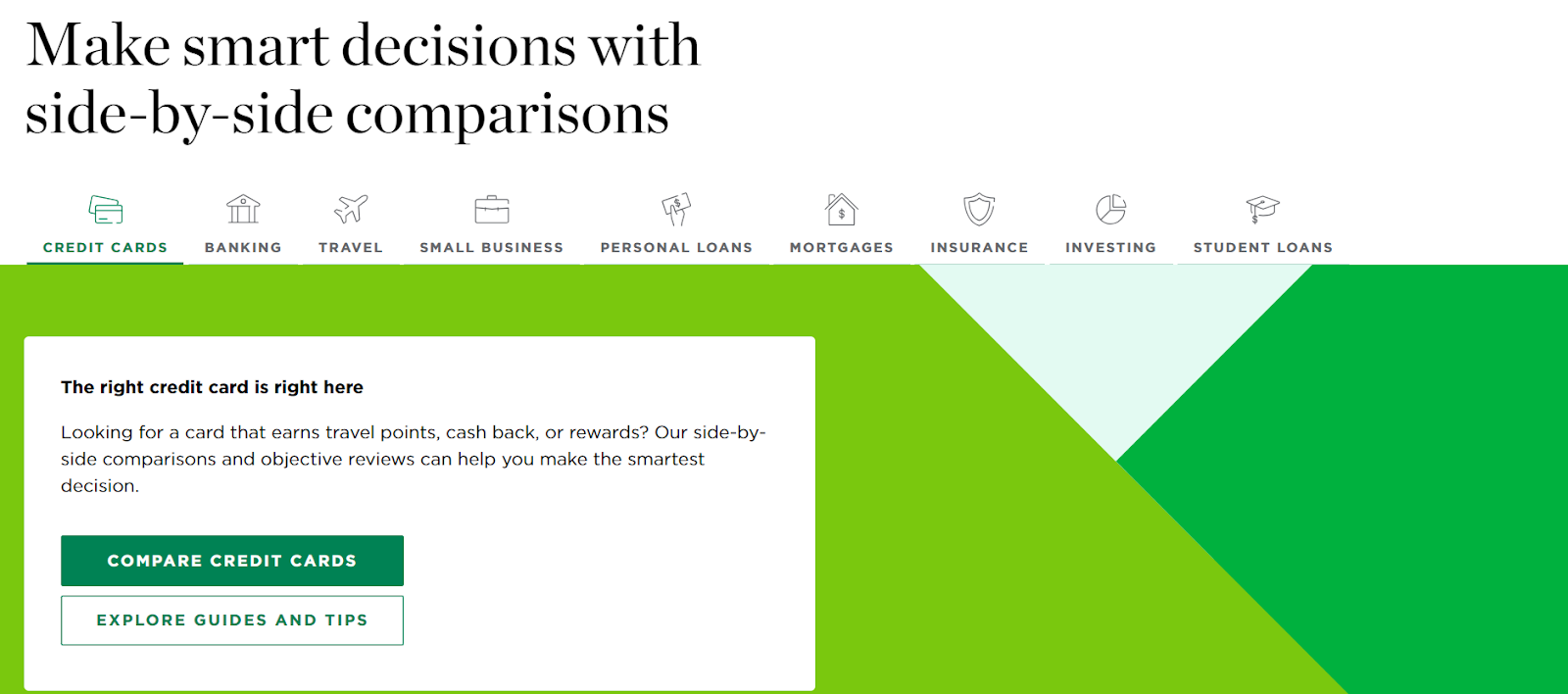 They provide readers with financial products comparisons, such as credit cards, banks, insurance companies, and more. It's the perfect representation of an affiliate blogging business in a lucrative niche.
Want to implement affiliate marketing on your WordPress website much easier? Here is a breakdown of the best affiliate plugins that you can install today!
Include Display Ads
Display ads are like your trusty sidekick on this money-making journey, and one of the simplest ways to earn money with your blog website. These ads can show up on your pages in different forms – think static displays, popups, and native ads.
There are two main ways you can earn with display ads: PPC (Pay-Per-Click) and PPI (Pay-Per-Impression). In the PPC model, you get paid every time someone clicks on an ad on your site. In the PPI model, you'll get paid whenever someone's eyes meet an ad.
To implement both of these models of display advertising on your blog, you need to partner up with reputable ad networks, as the matchmakers between advertisers and websites like yours.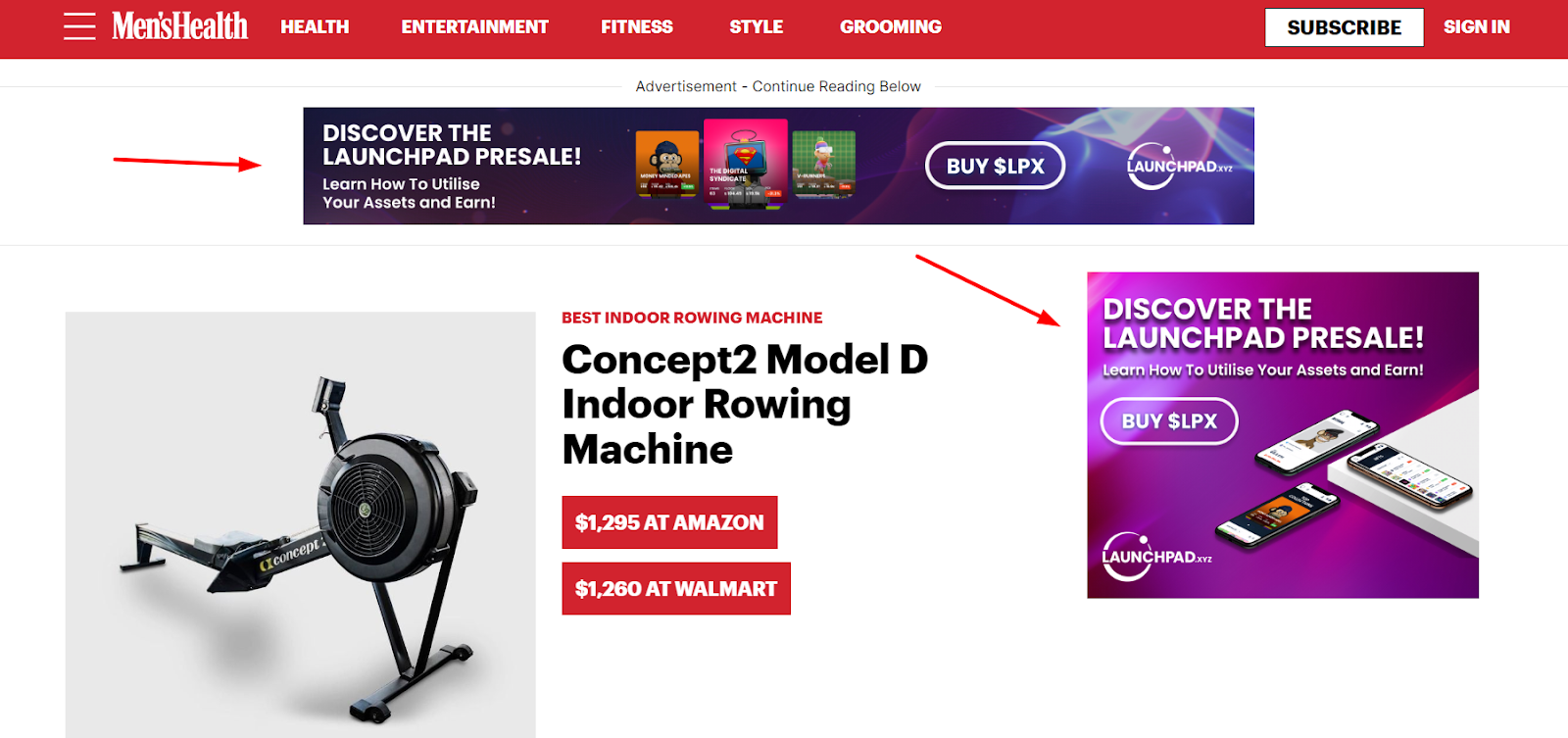 And of course, when it comes to ad networks, Google AdSense rules the roost. It's free, newbie-friendly, and serves up a smorgasbord of targeted ads.
For displaying ads with AdSense for content, publishers receive 68% of the revenue recognized by Google in connection with the service.
That's a great deal, however, you need to ensure that your posts are of high-quality, and your website has a good reputation and steady traffic before Google accepts your blog for the display ads program.
Make sure to do your due diligence and find some other alternatives as well if you're after a different kind of deal.
Most importantly, don't overdo it! Too many ads can be like that annoying friend at the party. Readers might start to ignore them or, worse, leave the party early. Keep it classy.
To look at the best available options for advertising plugins for WordPress, make sure to read this guide from Elegant Themes.
Offer Digital Products
Your niche knowledge is pure gold, and you can always transform it into something you can sell. Selling digital products might sound complex, but it's a whole lot simpler than it seems.
The beauty of digital products is this – you create them once, and you can sell them again and again. You've got a treasure trove of options to choose from:
Documents
eBooks
Photography
Graphics and digital art
Music and audio
Video
Software and SaaS
Courses
WordPress themes
Webinars
Easy Digital Downloads is the best tool to implement digital products on your website.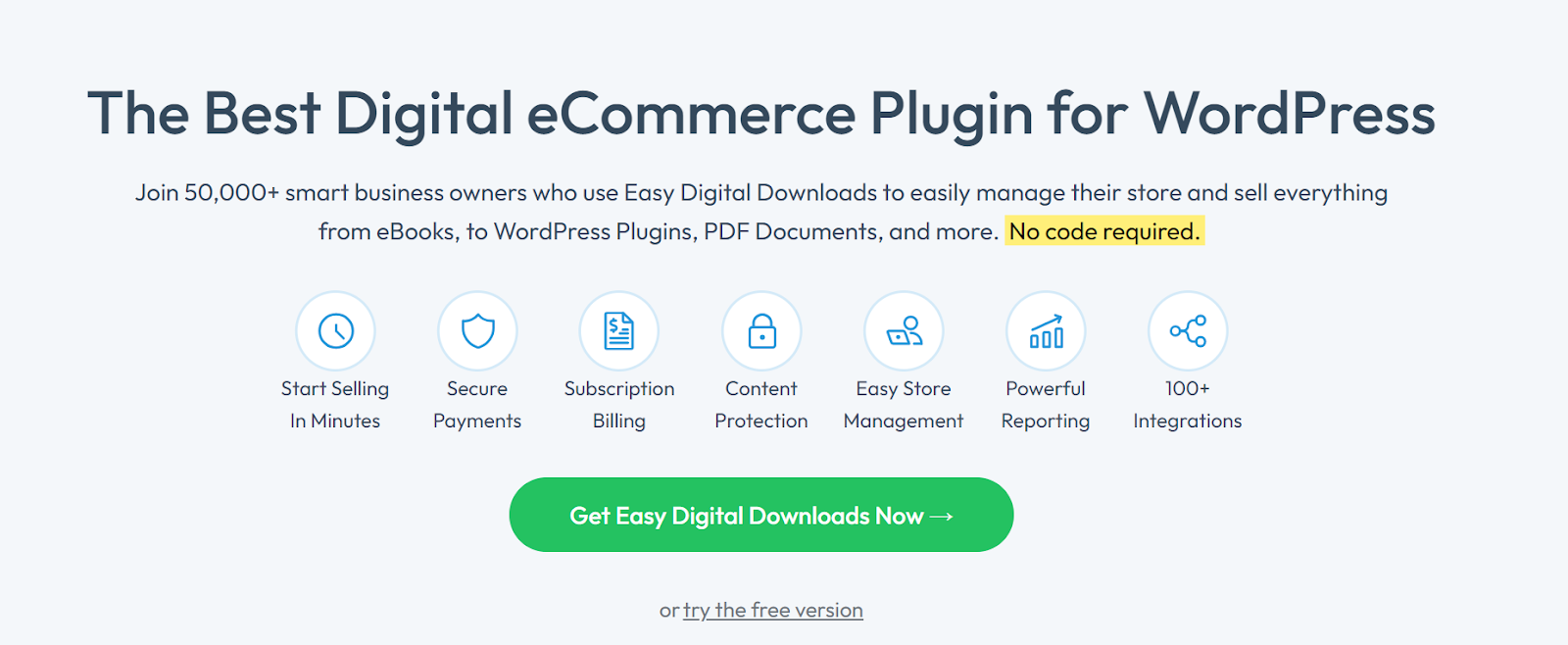 This tool can transform your blog into an online store, giving you everything you need to serve up those digital goodies to your readers. So, brainstorm, and unleash your digital product empire. No middleman, no limits!
Write Sponsored Posts
Sponsored content can encompass various forms of media – from engaging videos and informative podcasts to insightful blog posts and honest product reviews.
This is where the brands in your industry step in and pay you to create content that aligns with their message. The best part? You don't have to worry about whether someone clicks or buys. You get paid upfront for your creative efforts.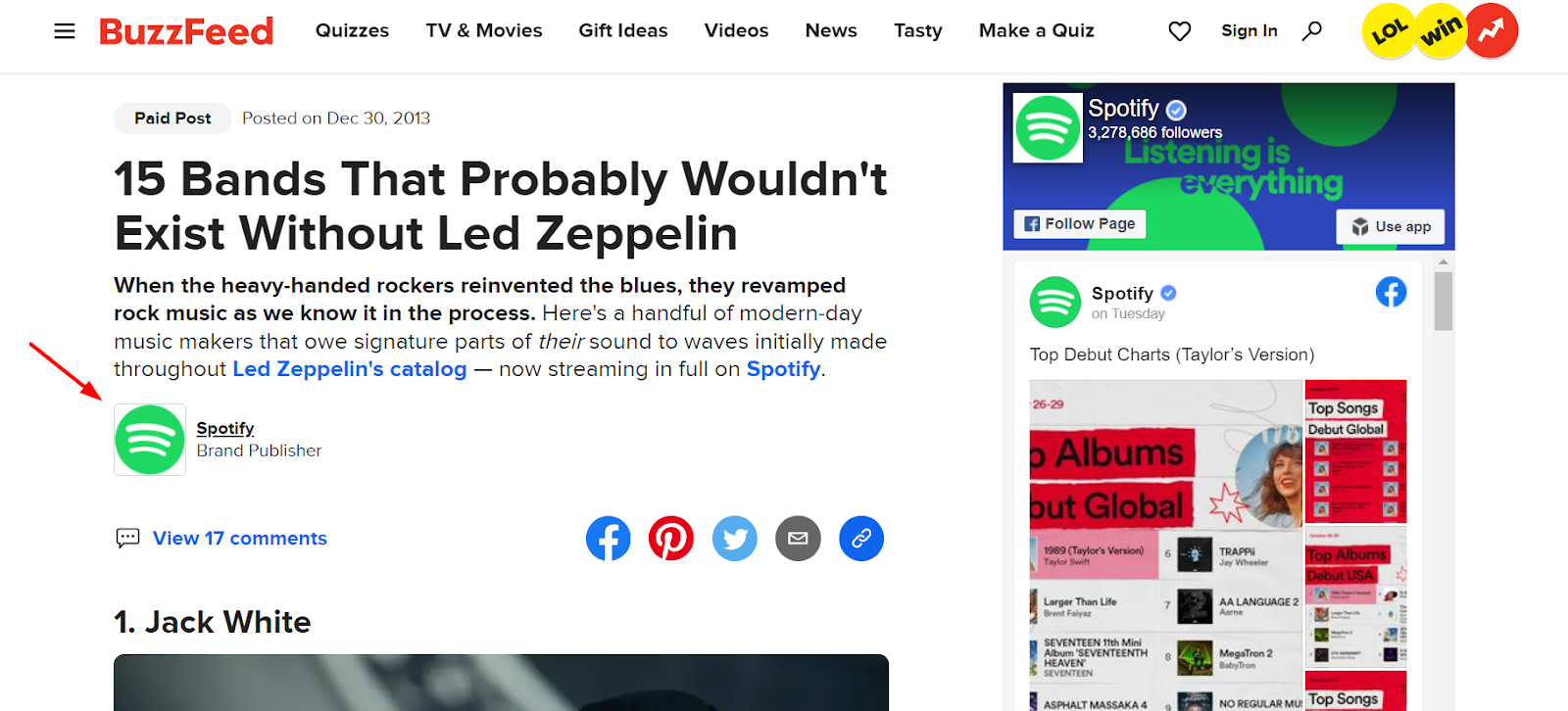 However, it's crucial to remember that not all sponsors are the right fit for you. When you're considering sponsored opportunities, always keep it relevant to your niche. Your audience comes to you for your expertise and the value you provide in your niche.
If you start promoting unrelated products or services, you risk losing their trust and credibility. Stick to your niche, and your readers will thank you for it. Most importantly, be upfront and honest about the fact that they're diving into a sponsored post or review.
This builds trust because your audience knows you're not trying to pull the wool over their eyes. Disclose that you're making money from the post. Because in the age of authenticity, being open about your monetization methods is a surefire way to maintain a strong bond with your readers.
Offer Content Subscriptions
Subscriptions have been here forever, since the dawn of publishing. From Reader's Digest to Elle Magazine, major publishers have only adapted to the new subscription economy, following the footsteps of blogging as the replacement for newspapers.
As per The Subscription Economy Index report, the subscription economy has grown by a remarkable 435 percent over the last decade, and it seems that more revenue for top publishers is on the horizon.
When we're talking about blogging in your niche, and the people from your community would pay you a subscription that includes exclusive articles, reports, webinars, videos, in order to get even more value in the process.
For example, The Measured Mom is a website that provides literacy resources for child educators, all from articles to videos and podcasts.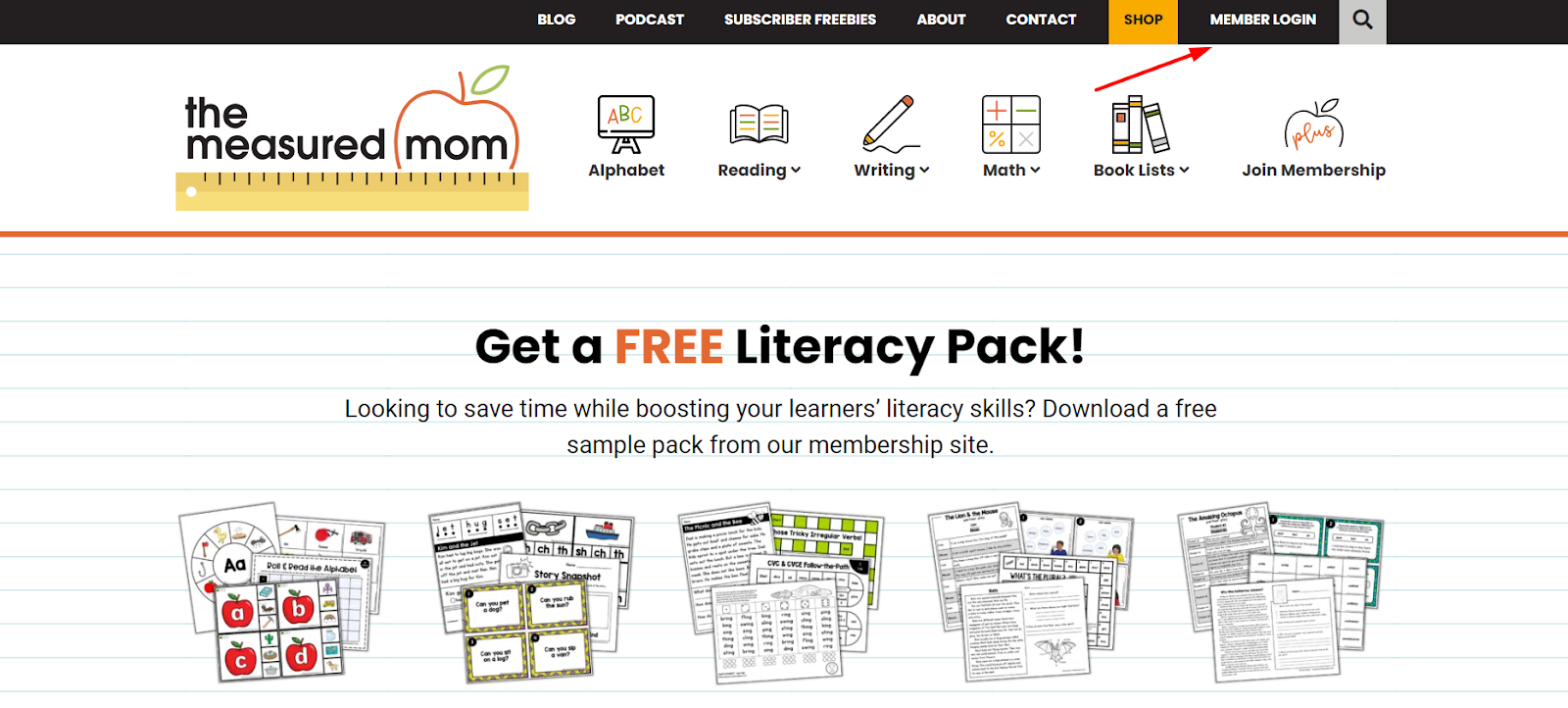 The website is monetized by selling those resources through a subscription package and digital downloads.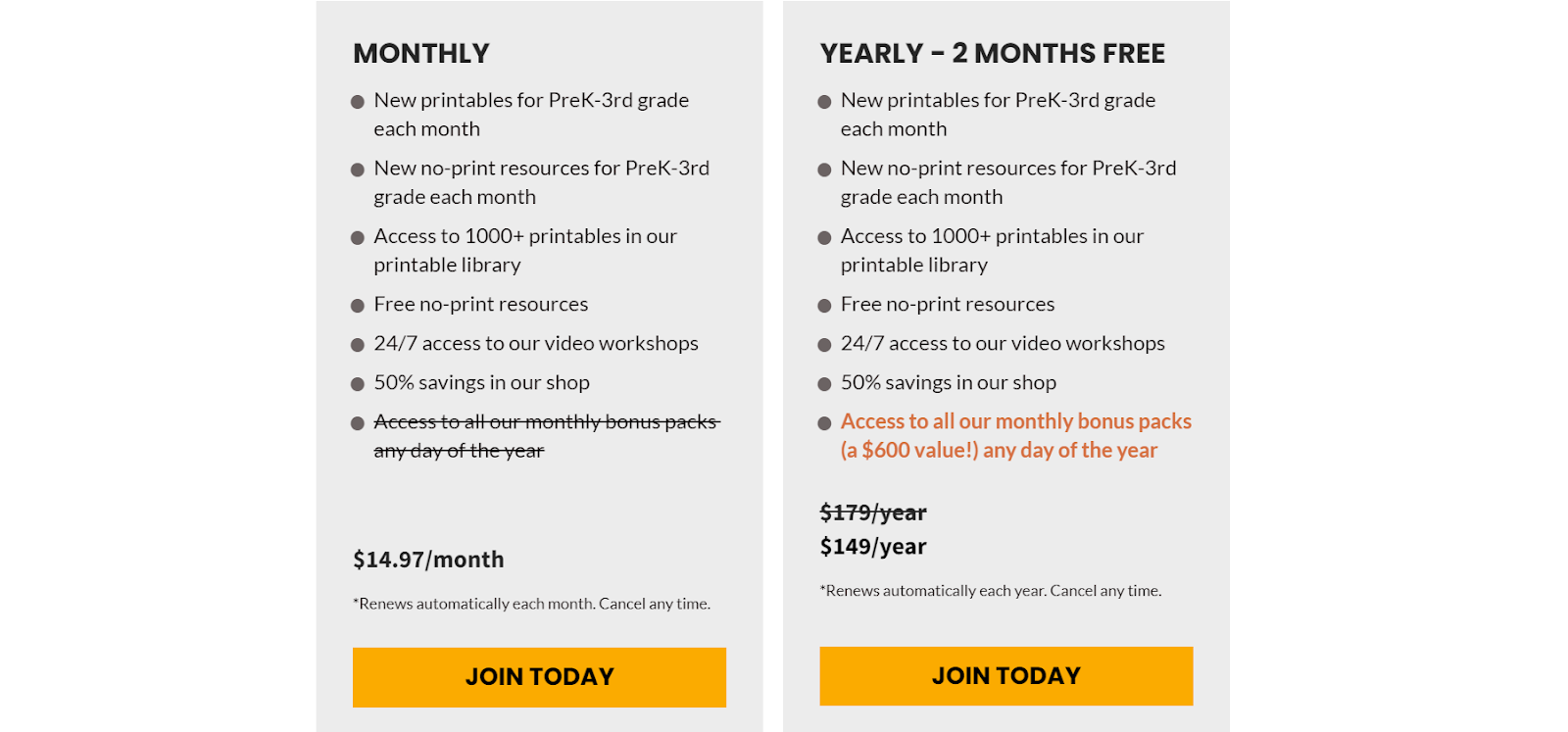 If you have a dedicated target audience that is already spending money to improve their work or wellbeing, then creating a membership package for providing that extra value might be the most profitable weapon in your monetization arsenal.
You can easily start with the following paywall plugins, as outlined by Elegant Themes.
Wrapping Up
To conclude, when it comes to monetizing your blog, there's no one-size-fits-all rule. You've got to play it smart, take your time, and do it your way.
Before everything else, make sure to assess your blog's readiness for the monetization game. What's your niche, what's your audience, and what's your game plan? These are the questions you've got to answer.
Remember, there's a treasure trove of strategies at your disposal, waiting to turn your blog into a cash-generating powerhouse. Whether it's affiliate marketing, display ads, selling digital goodies, or offering your services, the options are limitless.
The secret? It's all about you and your audience. What's your style, what resonates with your readers? This is where you make your mark. Try, fail, learn, repeat. The path to blog monetization is a journey, and you're the driver. Embrace it!
P.S. If you're ready to take your blog monetization to the next level, Divi Areas Pro is your secret weapon.
It's the ultimate tool to create stunning, high-converting call-to-action popups on your blog that can skyrocket your revenue.
Don't miss out on this game-changer. Your blog's potential is limitless, and this is your ticket to the big leagues.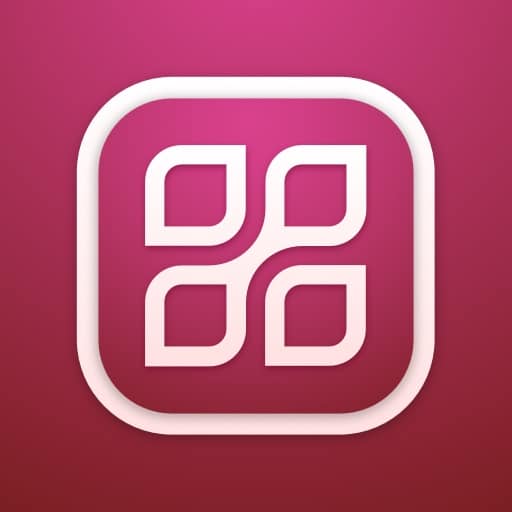 Try Divi Areas Pro today
Sounds interesting? Learn more about Divi Areas Pro and download your copy now!
Many pre-designed layouts. Automated triggers. No coding.

Click here for more details