When using the Divi Theme Builder, you may want to try out various designs and templates. As your website evolves, there may come a time when you wish to revert back to a previous design that you preferred. Restoring templates in the Divi Theme Builder is a simple process. In this article, I will show you a few easy methods how to restore missing divi theme builder templates on your website. Let's get to it!
Table of Contents
How to Restore a Template in the Divi Theme Builder
You need to be inside the Divi Theme Builder. You can find it in the WordPress dashboard under Divi – Theme Builder. The main screen will show a complete list of any available templates, designs, and assignments.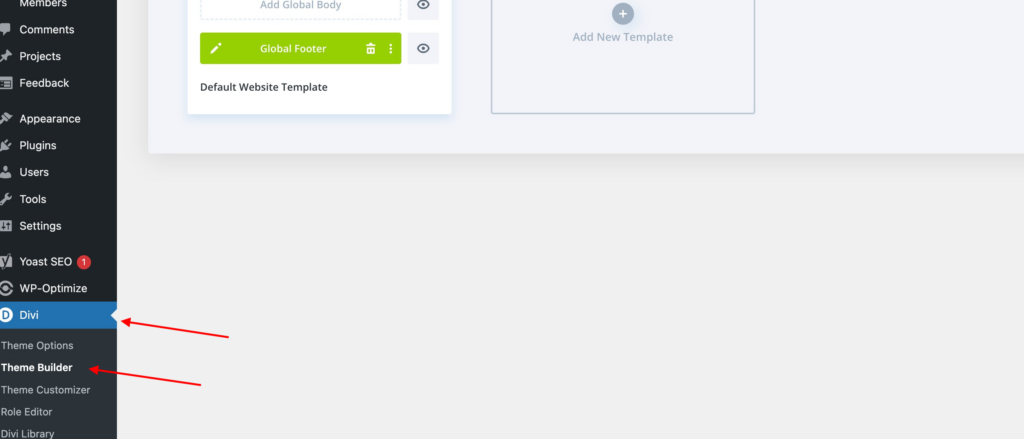 To restore a template, there are several methods you can use. These include:
Understanding Theme Builder Portability Options (Import/Export): This method involves importing or exporting the template using the Theme Builder's portability options. You can learn more about this process on the main page of the Theme Builder.
Using Undo/Redo Keystrokes: Another way to restore a template is by utilizing the undo and redo keystrokes. These shortcuts allow you to revert any changes made to the template or redo previous actions.
Checking the Theme Builder 'History' Tab: The 'History' tab in the Theme Builder provides a record of all the changes made to the template. By reviewing this tab, you can identify and restore a previous version of the template if needed.
Each method serves a specific purpose, and you will choose the appropriate one based on the circumstances surrounding the need for template restoration.
Method 1: Re-Uploading the Template Using Portability Options
The first method of restoring theme builder templates we're going to discuss is simply re-uploading the template file to reassign. With the Divi portability options, you can export templates and layouts as JSON files. If you have one of those files saved to your computer, you can use that same tool to import it and restore your site immediately.
*You can read more about this method on the Elegant Themes website – Restoring Divi Template Files
Method 2: CTRL/CMD-Z
This is a fast method to restore your template if you've made an error while using the theme builder. You may have unintentionally deleted something by right-clicking and selecting "Delete" from the context menu, moved a layout box from one template to another, or assigned incorrect pages to a template. Whatever needs to be restored, you can likely fix it by pressing CTRL-Z on Windows or CMD-Z on Mac to quickly undo the last action.
If you Undo a few too many times, you can also Redo by pressing CTRL-Y or CMD-Y. These keystrokes can help restore template issues very easily before they grow into larger problems. (Note, these also work within the Divi Visual Builder, too, so don't let a slipped finger or missed drag-and-drop worry you.)
Method 3: History Tab
If you notice something is wrong and you're unsure when it happened, click the Clock Icon in the top-right corner of the theme builder. This will open the History window, where you can view a list of actions taken in the theme builder during this session.
Click on any item to revert the builder back to that point. Please note that if you've saved your changes and left the Theme Builder, you may need to use a different method to restore templates. This history does not include all site changes.
*Related Article – How To Create A Divi Child Theme
Wrapping Up
Restoring templates in the Divi Theme Builder is always possible. You can restore a template after disabling it for testing purposes or after re-uploading it following a crash. This can be done using a backup JSON file. Elegant Themes has made all of these methods very easy for us!