Building a website can be costly, but with the Divi theme, you can create a stunning website on a budget. 
As one of the most popular and versatile WordPress themes, Divi comes packed with a ton of features that allow you to create a professional-looking website without breaking the bank.
In this article, we'll share some tips on how to build a Divi website on a budget. Let's begin.
Table of Contents
FAQs on Building a Website on a Budget
What are the essential features to include in a budget website? – The essential features of a budget website include a clean and simple design, easy navigation, relevant and engaging content, contact information, and clear calls-to-action.
How do I choose the right website builder for my budget website? – Consider factors such as ease of use, available features, customization options, pricing, and customer support when choosing a website builder for your budget website.
What are some cost-effective ways to design a budget website? – Using pre-made templates, minimizing the number of pages, and using high-quality images are some cost-effective ways to design a budget website.
What are the ongoing costs associated with a budget website? – Ongoing costs associated with a budget website may include domain and hosting fees, maintenance costs, and marketing expenses.
How can I ensure my budget website is mobile-friendly? – Using a responsive website design and testing the website on various devices and screen sizes can ensure that your budget website is mobile-friendly.
Can I use free website templates for my budget website? – Yes, there are many free website templates available that can be used to design a budget website.
What are some tips for optimizing a budget website for search engines? – Include relevant keywords in your content, use meta tags and descriptions, ensure your website is mobile-friendly, and regularly update your content to improve search engine optimization.
Choose a Reliable Web Hosting Provider
When building a website on a budget, you want to choose a web hosting provider that offers good uptime, speed, and security. There are lots of web hosting providers that offer discounts on their plans, so be sure to look out for those.
However, if you really don't want to spend a ton of money on external web hosting services, you can opt for some of the Divi Hosting options as an effortless option.
With Divi Hosting, Divi is installed and activated with your license key automatically, and you will get the benefit of fast WordPress hosting that meets all of Divi's requirements.
Customize the Pre-Built Layouts
After choosing a pre-built layout on Divi, you can customize it to suit your needs. Divi comes with an intuitive builder that makes it easy to customize the pre-built layouts.
You can add or remove elements, change the colors, fonts, and images to make the website unique.
To customize the free Divi built-in layouts, you can follow these steps:
Access the Divi Builder: First, navigate to the page or post you want to edit in the WordPress dashboard, and click the "Use the Divi Builder" button to access the Divi Builder.
Choose a layout: Once you're in the Divi Builder, click the "Load Layout" button and choose one of the free Divi layouts.
Edit the layout: After selecting a layout, you can start customizing it. You can edit the text, images, colors, and other design elements by clicking on the respective module or section in the visual builder.
Use the settings panel: The Divi Builder has a settings panel on the right side of the screen, which allows you to modify various aspects of the layout, including fonts, colors, spacing, and more.
Add new modules: If you want to add new modules to your layout, simply drag and drop them from the Divi Builder's module library onto your page.
Save your changes: Once you're done customizing the layout, click the "Save & Exit" button to save your changes.
Overall, the Divi Builder is a user-friendly tool that allows you to customize the free Divi built-in layouts to fit your needs. With some creativity and patience, you can create unique and stunning designs for your website using Divi.
Use Free or Affordable Plugins
As amazing as the power of Divi is, plugins are a brilliant way to extend the functionality of your Divi website.
Divi comes with many built-in features, but you may need to use additional plugins for some functionality.
There are many free or affordable plugins available on the internet, so be sure to do some research before purchasing any. Here are some options to consider:
Speaking of free plugins, let's not forget Popups for Divi, the ultimate free plugin for creating popup marketing campaigns on your website. It provides you with the power to Transform every Divi-section into a Popup without leaving the Visual Builder.
Read more, to find out why Popups for Divi is the leading Popup plugin for your Divi website.
Overall, the choice of plugins will depend on your specific needs and budget. Make sure to research and choose plugins that are regularly updated and have good reviews.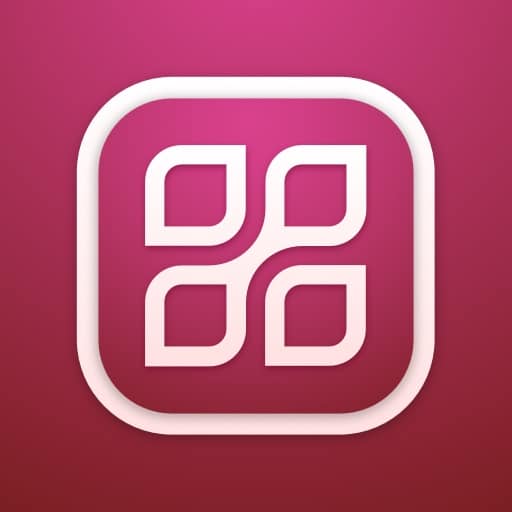 Try Divi Areas Pro today
Sounds interesting? Learn more about Divi Areas Pro and download your copy now!
Many pre-designed layouts. Automated triggers. No coding.

Click here for more details
Optimize for Speed and SEO
A slow website can be frustrating for users and can also affect your search engine rankings. To optimize your website for speed, you can use caching plugins, optimize images, and reduce the number of HTTP requests:
Minimize HTTP requests: The more HTTP requests a website has, the slower it will load. You can reduce HTTP requests by combining CSS and JS files and reducing the number of plugins and widgets.
Use a caching plugin: Caching plugins store frequently accessed files on the user's computer, making the site faster to load. WP Rocket and W3 Total Cache are popular options.
Enable Gzip compression: Gzip compression compresses the website's files before sending them to the user's browser, reducing the time it takes to load the page.
Use a CDN: A content delivery network (CDN) distributes website content across multiple servers worldwide, reducing the time it takes to load the page for users in different locations.
Minimize redirects: Redirects slow down the loading time of a webpage. Try to reduce the number of redirects on your website.
Optimize CSS and JavaScript: Remove unnecessary CSS and JS files and minify them to make them smaller and faster to load.
Reduce the use of external resources: External resources like fonts, videos, and social media widgets can slow down a webpage. Only use external resources that are essential to your website.
You can also optimize your website for SEO by using keywords, meta tags, and optimizing your content. Here are some tips to optimize your Divi website for SEO:
Use SEO-friendly permalinks: Choose a permalink structure that includes keywords related to your content. Go to Settings > Permalinks in your WordPress dashboard and choose a structure that includes the post name.
Optimize meta descriptions: Use the Yoast SEO plugin to optimize your meta descriptions. These are the elements that appear in the search engine results pages (SERPs), so they should be compelling and include your target keywords.
Use header tags: Use header tags (H1, H2, H3) to structure your content and make it easier for search engines to understand the hierarchy of your content.
Use internal linking: Internal linking helps search engines understand the structure of your website and can help distribute link equity throughout your site. Make sure to link to relevant content within your website.
Ensure your website is mobile-friendly: Google prioritizes mobile-friendly websites in its search results, so make sure your website is optimized for mobile devices.
Use the right keywords: Use tools like Google Keyword Planner or Ahrefs to find the right keywords to target. Incorporate these keywords into your content and meta descriptions, but don't overdo it. Keyword stuffing can harm your SEO.
Test Your Website
Before launching your Divi website, it's essential to test it on different devices and browsers. Here are some general steps to test a Divi website:
Check the responsiveness: Test the website on different devices (desktop, tablet, mobile) and screen sizes to ensure that the layout is responsive and adjusts well to different screen sizes.
Test the functionality: Go through every page and test all the features and functionality, such as forms, buttons, menus, sliders, and images. Make sure they all work correctly and provide a seamless user experience.
Test the navigation: Check if the website navigation is user-friendly and easy to use. Ensure that all the links and menus work correctly and users can quickly find what they are looking for.
Test the website speed: Test the website speed using tools like Google PageSpeed Insights and GTmetrix. Ensure that the website loads quickly and has optimal performance.
Test for SEO: Check the website for basic SEO elements like meta titles, descriptions, and header tags. Ensure that they are optimized for search engines and help to improve the website's visibility.
Test for compatibility: Check the website on different web browsers (Chrome, Firefox, Safari, Edge, etc.) and operating systems (Windows, Mac, iOS, Android) to ensure that it is compatible with all major platforms.
Test for accessibility: Check the website's accessibility features like alt tags, keyboard navigation, and color contrast. Ensure that the website is accessible to users with disabilities and meets WCAG 2.0 standards.
Test for security: Ensure that the website has SSL certification, secure login, and is free from malware and vulnerabilities.
By following these steps, you can thoroughly test a Divi website and ensure that it is functional, user-friendly, and secure.
Wrapping Up
Building a Divi website on a budget is possible with the right approach.
Choose a reliable web hosting provider, use a free or affordable child theme, customize the pre-built layouts, use free or affordable plugins, optimize your website for speed and SEO, and test your website before launching it.
With the tips above, you can create a professional-looking website without breaking the bank!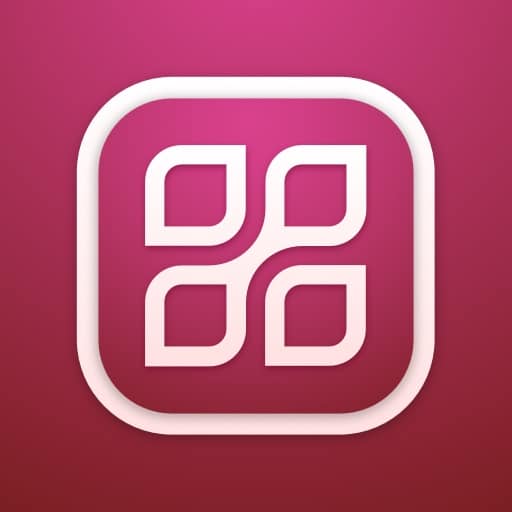 Try Divi Areas Pro today
Sounds interesting? Learn more about Divi Areas Pro and download your copy now!
Many pre-designed layouts. Automated triggers. No coding.

Click here for more details