With the Divi Areas Pro Plugin, you can do much more than just Popups. The Divi Areas Pro plugin allows you to create 4 different types of layouts. Whether you want to add a popup, a fly-in notification, or a hover notification, the Divi Areas Pro plugin makes it all possible.
Now, let's take a look at the 4 different types of Divi Areas Pro layouts;
Popups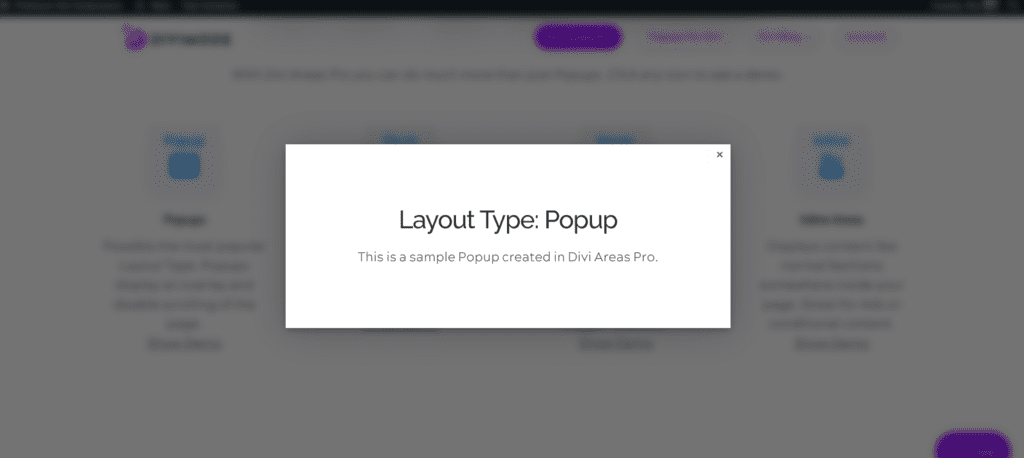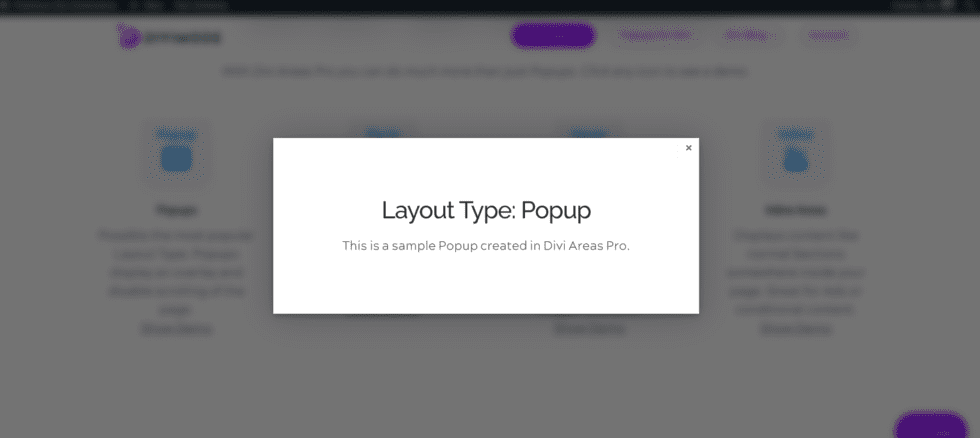 The Divi Areas Pro Popup layout is probably the most popular layout type. Most people will make use of popups to display some sort of notification like promotions or email signups. A Popup will display an overlay on the page and will disable scrolling of the page.
Fly-ins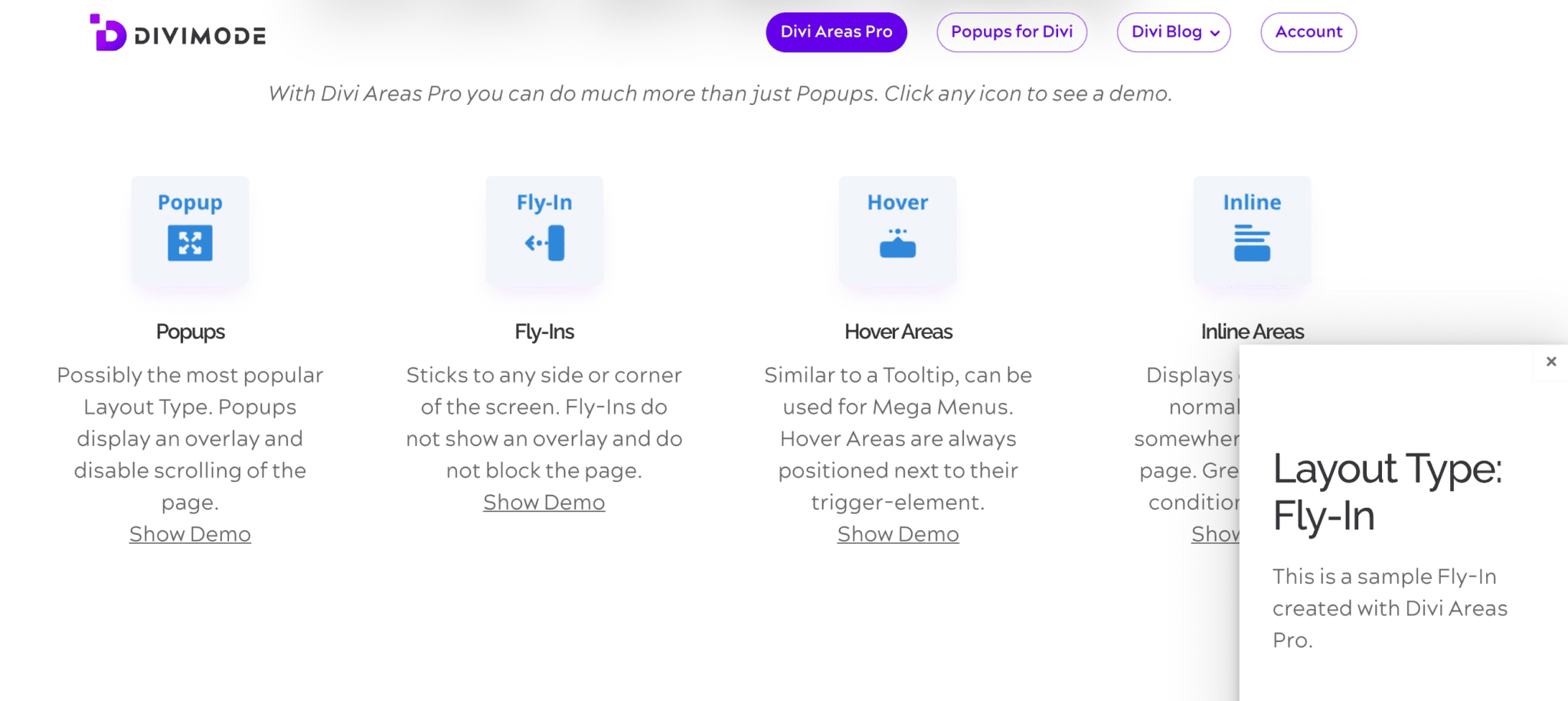 A Fly-in will stick to any side or corner of your screen. You can choose where you want to add this to your site. People will use a Fly-in for email sign-ups or other notifications. Fly-ins do not show an overlay and do not block the page. You will still be able to scroll through the page while the Fly-in is showing.
Hover Areas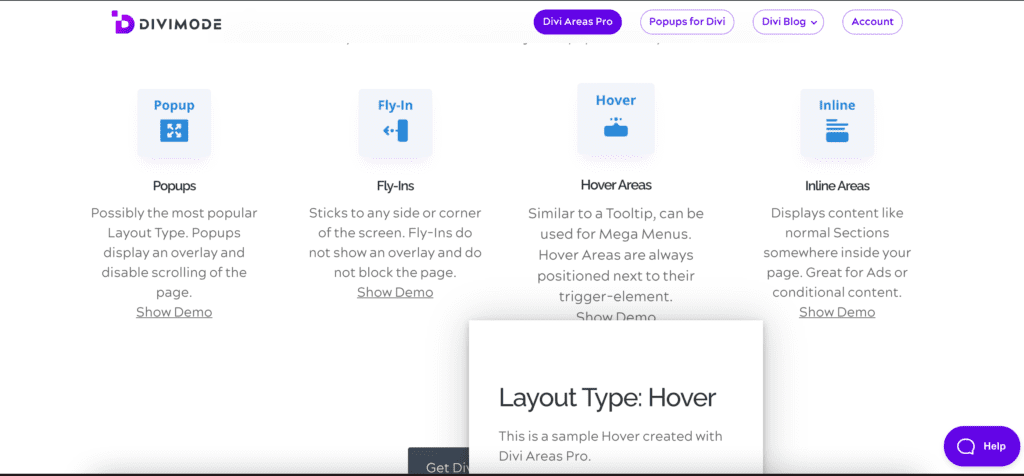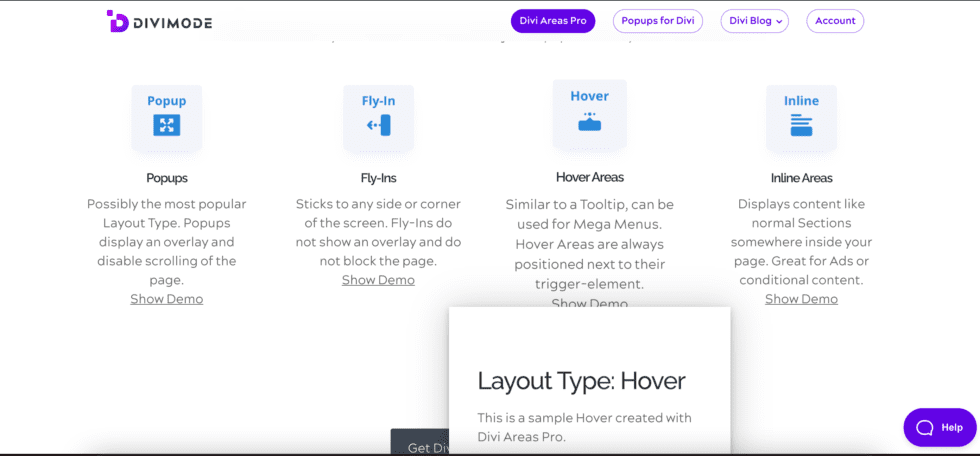 The Hover Areas layout is similar to a Tooltip. They can be used for mega menus for example. Hover Areas will always be positioned next to a trigger element.
Inline Areas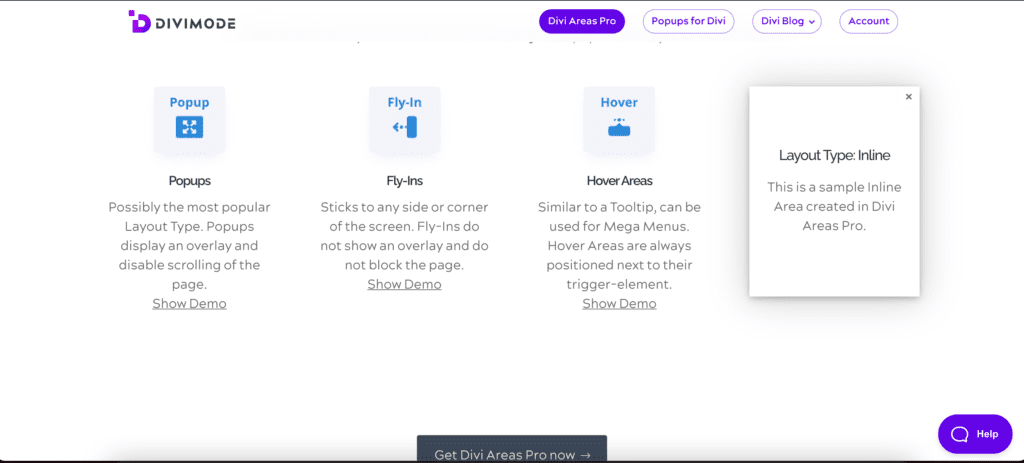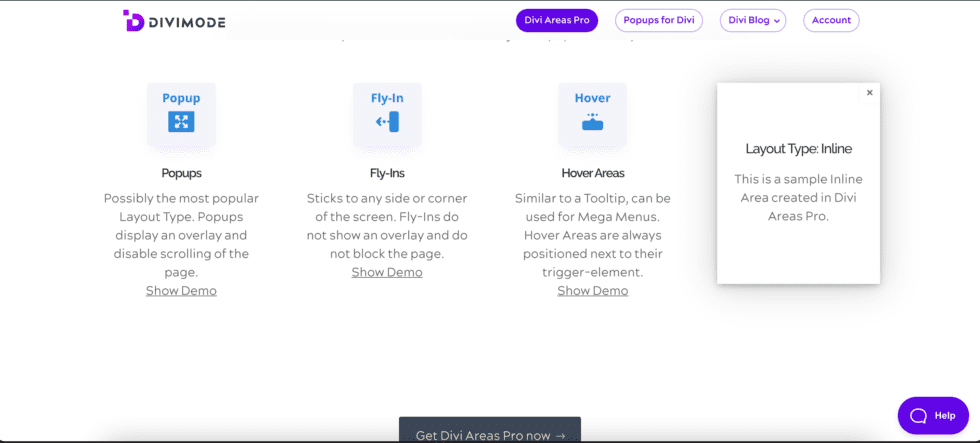 Inline Areas display content in a normal section, somewhere inside a page. They are great for ads or conditional content.
There you have it! The Divi Areas Pro plugin has endless possibilities. Just a little customization and, you can use it for any area your heart desires. 😉