Are you a business owner or web developer looking for the best WordPress or Divi Plugins? In this article, we will look at plugins such as the Divi Popup Plugin, Yoast SEO, and more. This article will help you choose the most useful plugins with the best features for your WordPress or Divi website.
If you have experience working with WordPress, then you know that there are certain must-have plugins that should get installed before anything else. Yes, those plugins are needed to run any successful WordPress website, but sometimes it needed to have a strategy in place that goes with the theme you are using and the type of website you are building. This is why we decided to focus on Divi plugins. If you are using Divi Theme as your theme, this article is for you.
Let's take a look at the best WordPress plugins that every Divi website user should have on their list.
Essential WordPress Plugins to Use on Your Divi Website
Really Simple SSL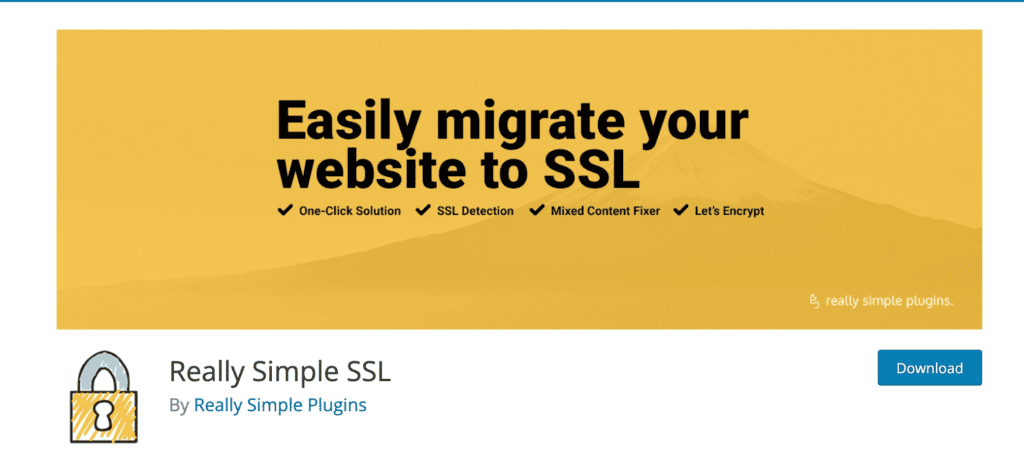 If you want your Divi website to rank in searches, while keeping traffic on your website, you need to make sure that your website has an SSL certificate. The Really Simple SSL plugin allows you to add an SSL certificate to your website in a few simple steps. All you need to do is to activate the plugin. As simple as that!
Price: FREE with premium upgrades
Jetpack For WordPress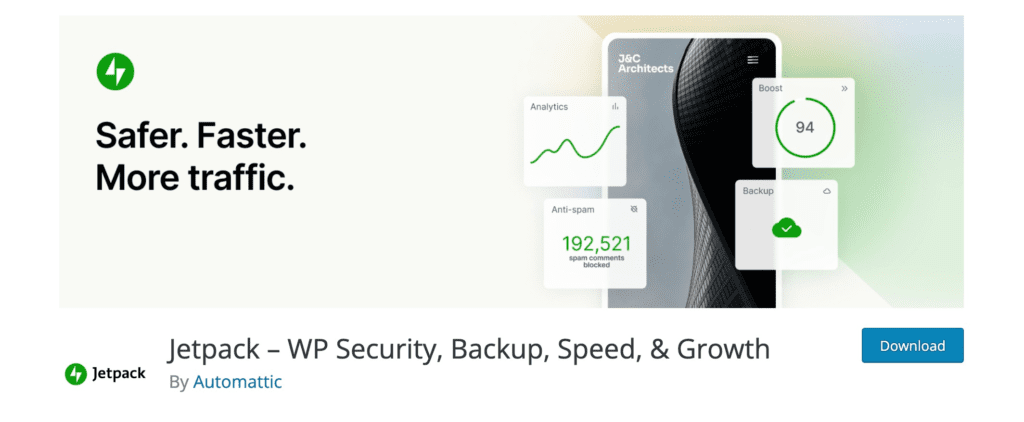 Over the years Jetpack has proven to be a very important WordPress plugin for many developers and users. The plugin gives users access to site stats, image management, CDN delivery, security, backups, social sharing, and more. All within the same plugin and the same dashboard.
Price: FREE with premium upgrades
YoastSEO: WordPress SEO Plugin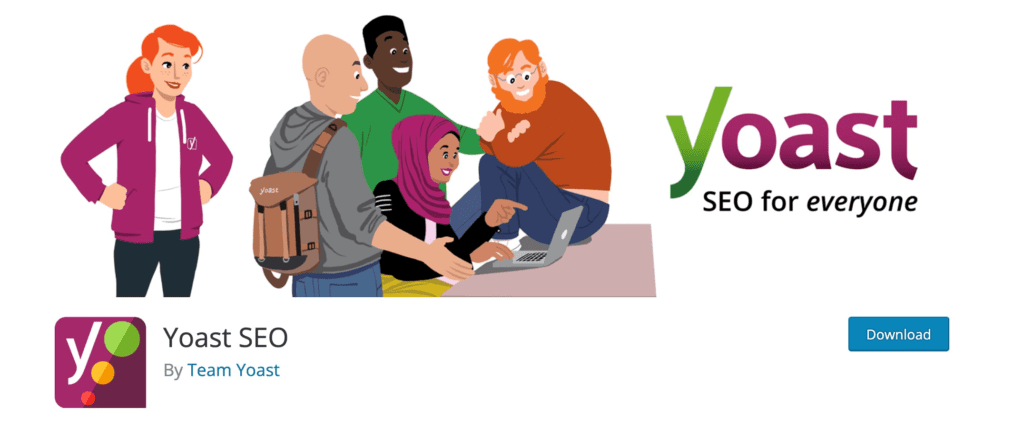 YoastSEO is probably one of the most popular WordPress plugins in the industry. If a developer is not using YoastSEO as their SEO plugin, they are probably using one of their competitors such as All-in-one SEO, RankMath, or SEOPress.
The great thing about this plugin is that it does not only provide SEO advice while you write but also gives you an idea of keyword count and density. You can also see the readability score at the end that helps you adjust your content to make it the most comprehendible as possible. Even if you go with the free version, your site will be well optimized for search engines.
Price: FREE with premium upgrades
WordFence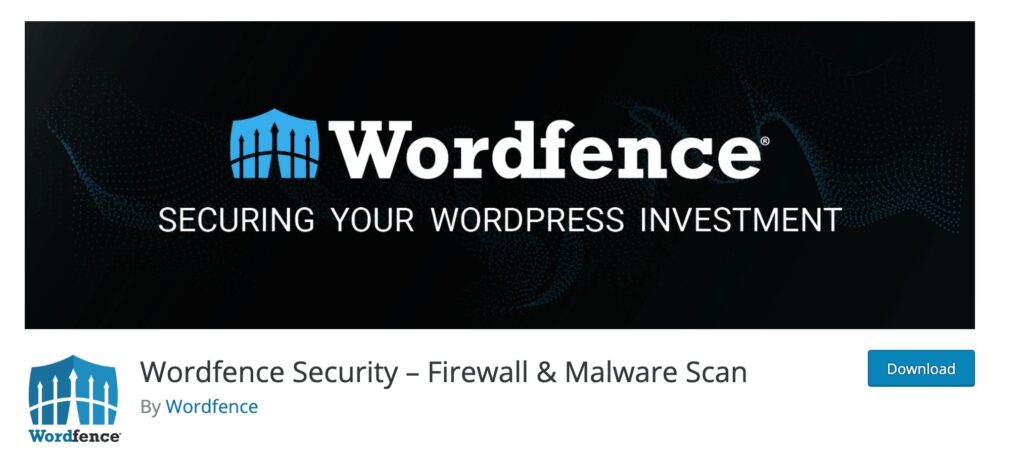 The WordFence plugin is an essential security plugin that stands out from the rest in features for both the premium and free versions, as well as in ease of use. Not all the website owners out there understand what is necessary to keep a website safe so plugins like this are very WordFence can send daily emails reporting issues that might appear on your site, and you can easily set thresholds for login attempts and blocks and more.
Price: FREE with premium upgrades
The Best Divi Plugins For WordPress
Let's take a look at the best Divi Plugins for WordPress that every Divi user can use on their WordPress website
Popups for Divi Plugin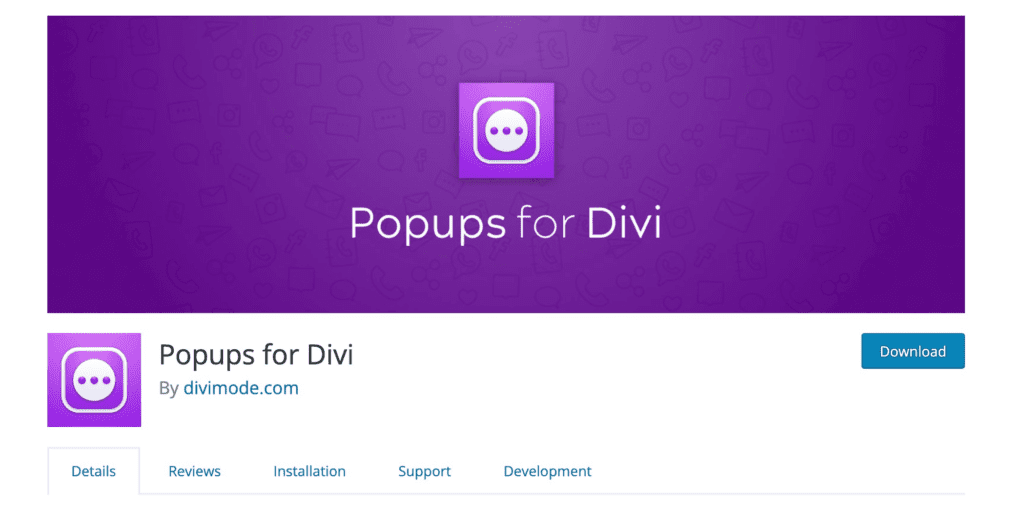 With the Popups for Divi Plugin, you can turn any Divi section into a popup, directly inside the Visual Builder. The plugin allows you to transform every section on your website into a popup, you can have unlimited popups on every page, you can trigger popups via a button or a link, and the plugin is extendable via a professional JavaScript API, and you don't need to configure anything! All you need to do is simply install the plugin and you can use it in minutes.
Price: FREE 
Divi Table Maker Plugin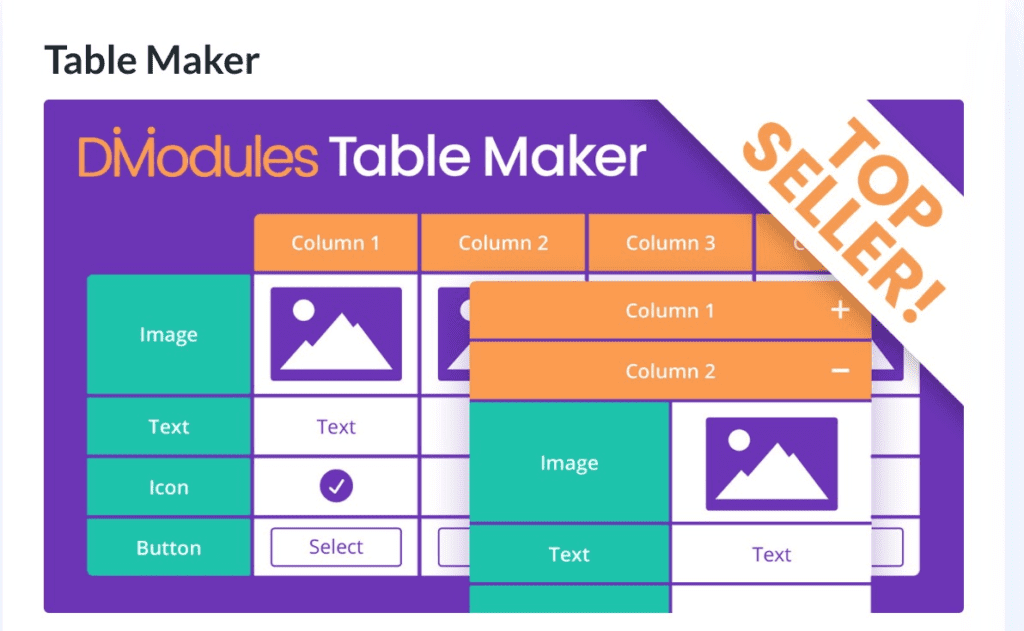 The Divi Table Maker Plugin brings beautiful responsive tables to the Divi Builder. With this plugin, you can create custom tables on any page on your website. You can style every part of the table from content to columns, headers to footers, and right down to individual cells, without the need for shortcodes.
Price: $39
Divi Events Calendar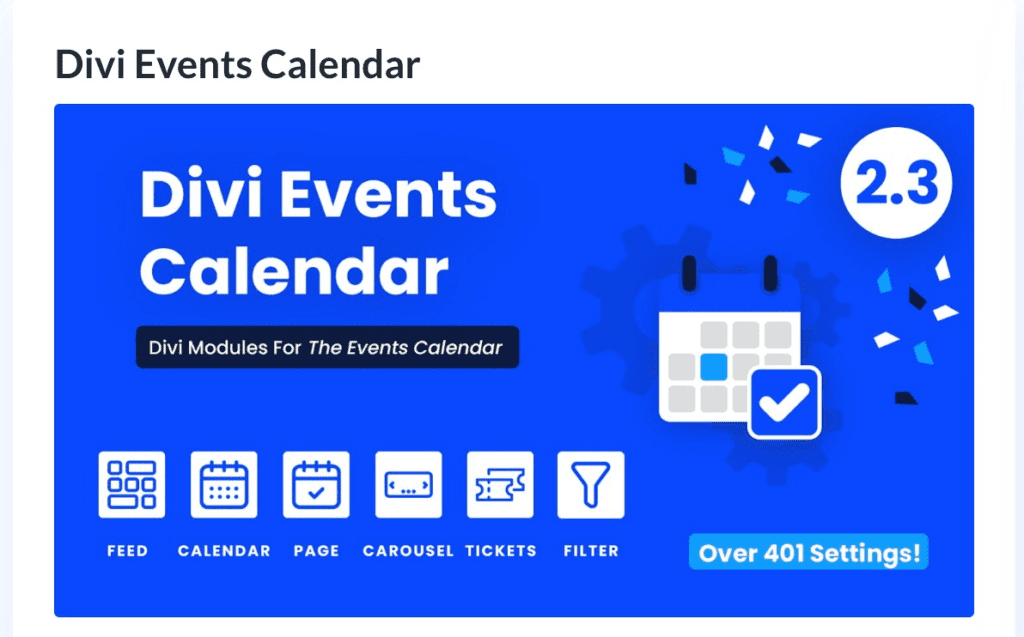 The Divi Events Calendar plugin adds custom Divi modules that allow you to display, customize, and style events from The Events Calendar in the Divi Visual Builder. This is the only way to integrate Divi and The Events Calendar with custom Divi modules. If you use the popular free The Events Calendar plugin and want to show the events in your Divi builder, you need this plugin.
Price: $45
Divi Areas Pro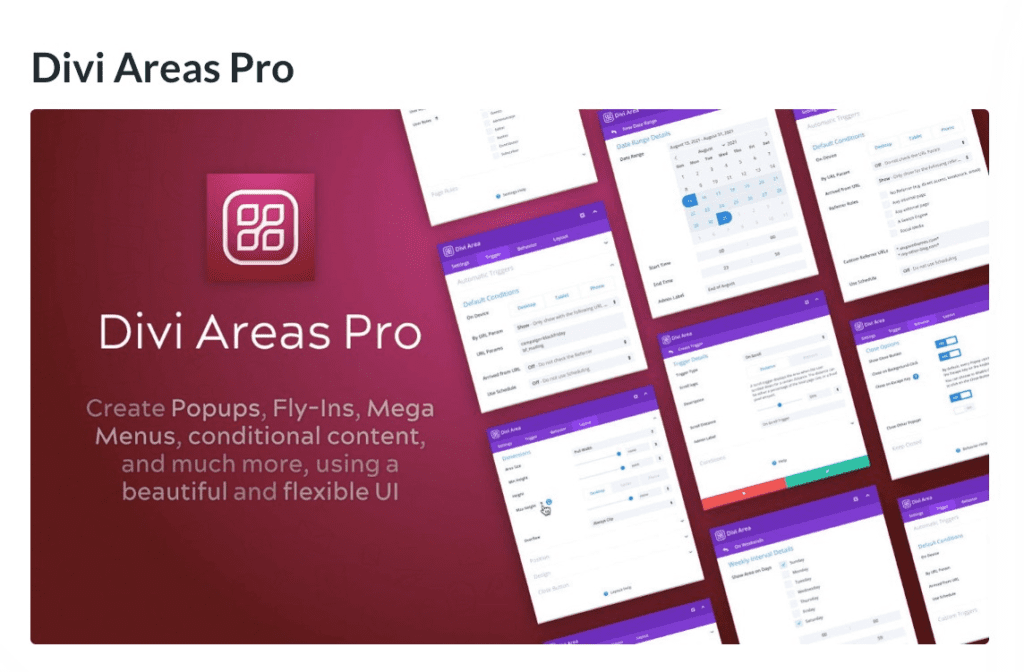 The Divi Areas Pro plugin allows you to create multiple custom changes to your Divi website. You can create interactive content by creating Popups, Tooltips, Fly-ins, and dynamic Inline Areas. You can choose where you want your content displayed by making use of the Display Conditions are part of every Divi Area, Custom Triggers, and make use of its highly flexible API.
Price: $47
Conclusion
Now that you have more information on which Free WordPress plugins are essential, you can also make sure that you use the best Divi plugins for your WordPress website. If you need a free Divi Popup Plugin, you know where to go!