Discover what WordPress Plugins are and how to use them. Learn the basics of installing, and activating WordPress plugins. WordPress Plugins allow you to extend the functionality of your website. With a plugin, you can do things like, add contact forms, optimize your site for search engines, or create a membership system. In this article, we'll cover the basics of what WordPress plugins are, and how to install and activate them.
Table of Contents
What is a WordPress Plugin?
A WordPress Plugin is a program, code, or script written to add specific features and functions to the WordPress core. You can install different WordPress plugins to provide different features such as contact forms, search engine optimization, galleries, calendars, and more. Installing a WordPress plugin can help you customize your website quickly while allowing you to add powerful features without any coding knowledge.
How to Install a WordPress Plugin?
Installing a WordPress plugin is easy, and there are two methods to do it. The first method is to search for the plugin's website and then download and upload it to your site. The second method is to use the Plugin Manager in your WordPress dashboard. You can find it under "Plugins" in the left-hand menu, then search for the plugin by name or keyword and install it directly from the WordPress directory with one click.
*Related Article – What Is The Divi Theme
Installing A Plugin From The Official Website
To Install a WordPress plugin directly from the official website, you need to search for the website on Google. For example; you will search Popups for Divi on Google. Then the Divimode website will appear in the search results.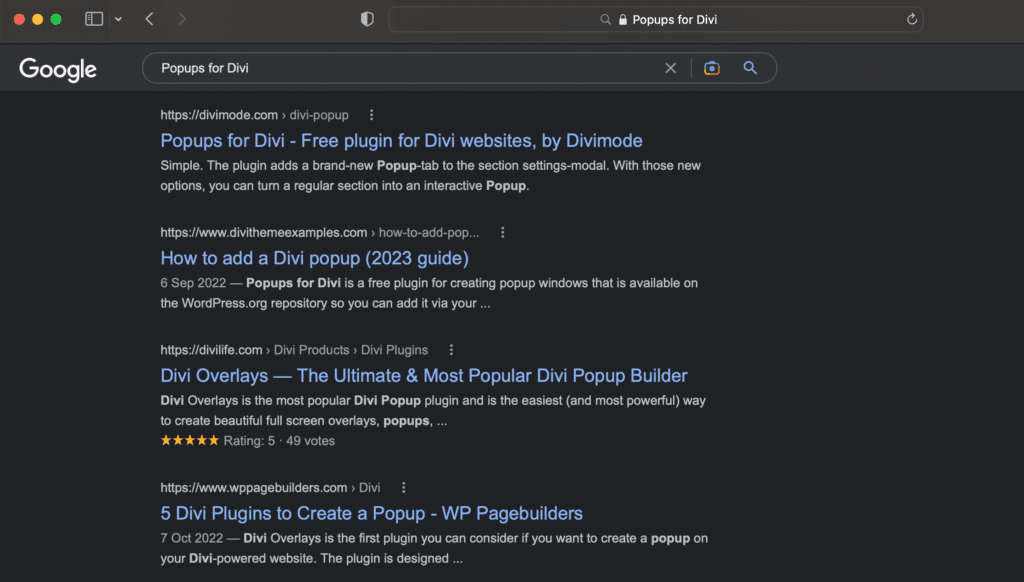 Once you click on the WordPress plugin's website, you will see an option to download the free version of the plugin.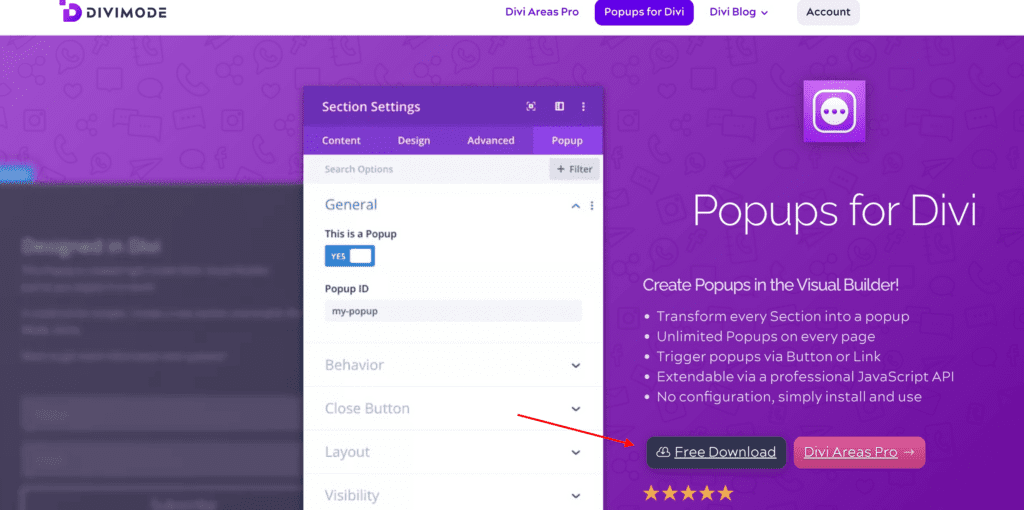 Now that you have downloaded the WordPress plugin, you will have to upload the plugin to your WordPress website. In order to do this, you need to go to the WordPress Plugin Option.
Click on the "Add New" plugin option on the left.
Next, you will choose "Upload Plugin".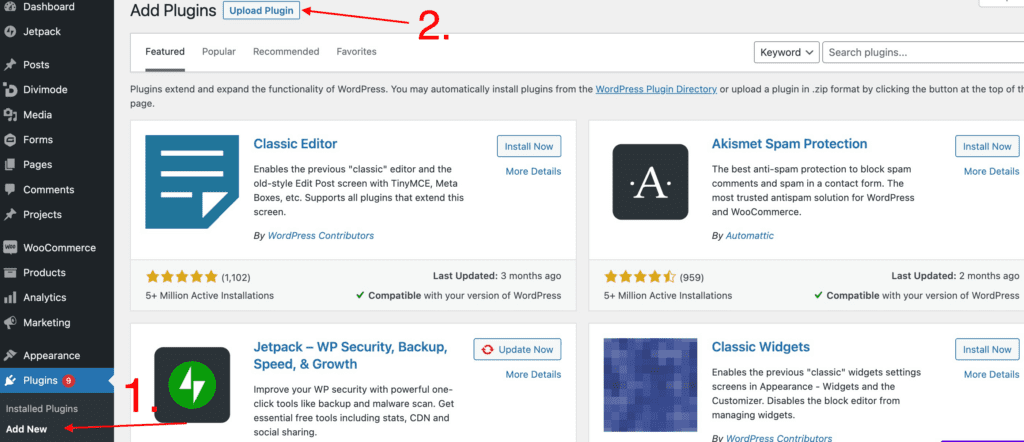 After your WordPress plugin is installed, you can go ahead, and activate it!
*RELATED ARTICLE – HOW TO INSTALL THE POPUPS FOR DIVI PLUGIN
Installing A Plugin From The WordPress Directory
It is easy to install a WordPress plugin directly from the WordPress directory. You don't have to upload a plugin before you activate it, because the plugin will be available to install straight away.
Just like we did with the first method, you will navigate to the plugins section in your WordPress dashboard.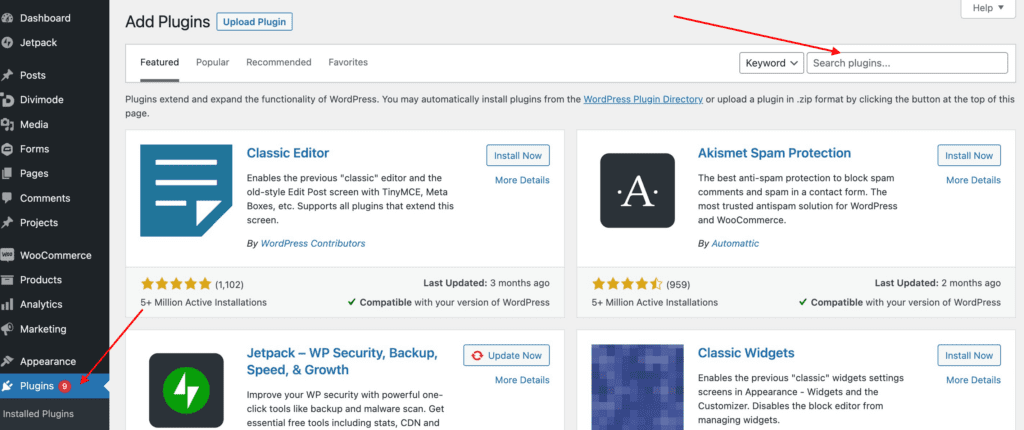 The WordPress Plugin Directory will appear and you will be able to search for your desired free plugin. You will then be able to install and use the plugin instantly.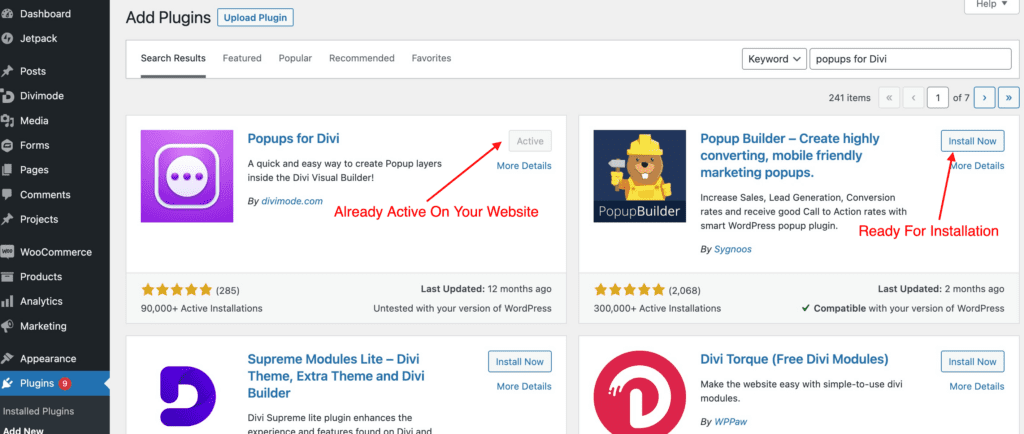 Why Add Plugins To Your WordPress Website?
Plugins are essential for increasing the functionality of your WordPress website. Most WordPress plugins are simple to install, add, and use. You can follow the steps we've outlined above to get started.  
*Related Article – The Best Plugins To Add Divi Popups In WordPress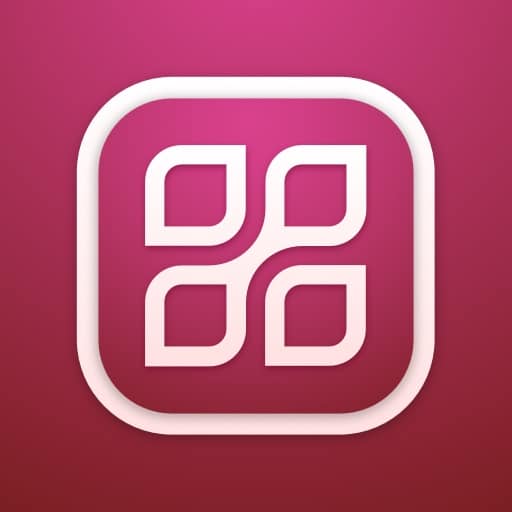 Try Divi Areas Pro today
Sounds interesting? Learn more about Divi Areas Pro and download your copy now!
Many pre-designed layouts. Automated triggers. No coding.

Click here for more details