Starting a website for your company is an inspiring endeavor! Your customers are out there, and the opportunities are endless. It's so exciting that, in fact, sometimes you might forget about the legal obligations that go with it.
Whenever you ask users to subscribe to your newsletters or purchase your products or services, you're obligated to protect the rights of those who subscribed and purchased from your website.
In this article, we'll go over the four must-have legal pages on your Divi website, what they are, why they're required for your websites, the clauses they should be comprised of, and how to create them for your business website.
Disclaimer: The following is not specific legal advice for any legal page and policy for your business. For every legal information specific to your business, the best person to consult with is a legal solicitor.
Table of Contents
Why Legal Compliance Matters?
The answer is simple – if you don't fulfil the fundamental legal obligations and requirements for your Divi website, the entire business is at stake! There are a number of things that could happen if you're not legally compliant and protected, namely:
Becoming a victim of a copyright infringement – someone copies your website, its design, branding, content and claims it's their work.
Making fake promises – For example, having people experience negative side effects from the diet that you've described in one of your blog posts.
Illegal affiliate sales – Your website lacks any notification that you're an affiliate for the products you review on your blog.
You could get into serious trouble for participating deliberately or not in these practices. Without managing the legal side of your business and complying with the legislative obligations of running your business website, it's easy to get implicated in a legal mess.
However, every potential issue can be avoided simply by disclosing your legal obligations on your website and ensuring that you remain compliant.
With all the available technical, programming, and marketing know-how that goes into designing and creating a profitable website can appear arduous when you add all the legal requirement for your online clients as well. However, it's a critical aspect of running a profitable website.
By ensuring that your clients are not exposed to any legal liabilities and communicating clearly that you're aware of the legal requirements of your website, you immediately position yourself as someone that guarantees the factoring in of every aspect before selling the product or service.
Third-Party Compliance
Now, you're probably using a data collection program such as Google Analytics, an advertisement tool such as AdSense, or a similar third-party service linked to your WordPress website. But, are you aware if these third-party services require you to inform users about their integration?
For example, the Google Analytics Terms of Service page states that you must inform people within your Privacy Policy that you're using Google's services, and using cookies and Analytics to collect and process data.
Creating Legal Pages for Your Divi Website
There are several ways to conceive legal pages for your Divi website: you can create legal pages for your website:
Hiring a Legal Solicitor: The greatest benefit of hiring a niche lawyer is that the person will be familiar with each legislation that you need to comply with. However, if you're looking for experience, you'll need to prepare to spend more than previously envisioned.

Using a Page Generator: There are several page generators available that can help you create legal pages for your website. Some of the most popular choices in the marketplace are Termsfeed, FreePrivacyPolicy, and Trustguard.

Using a WordPress Plugin: Plugins are an excellent method to quickly generate whatever legal page is necessary for your Divi website. Some of the most popular choices for generating and publishing legal documents are WP AutoTerms and WP Legal Pages.

Using Legal Templates: There are multiple legal templates available online with all the necessary clauses and norms that you can easily adjust for your online-based business.
The legal pages required for your Divi website depend on the type of business you own, the region you sell your products/services to, and the third-party services that you use for your website. The following are the most critical legal pages that you must have on your Divi website.
1. Privacy Policy
If you collect data from your website visitors such as name, email address, phone number, or credit information, you are legally obligated to publish a Privacy Policy on your website.
A Privacy Policy is a legal act that lets users know what type of data you collect from them and for what purpose. It helps you build trust with your website visitors, particularly with the ones that are about to become your customers.
When users see that you disclose your Privacy policy and explain exactly what type of information you collect and whether you share that information with third parties, they'll be more determined to see your Divi website as a safe place to purchase from.
The clauses necessary for your Privacy Policy depending on the type of business you're running, as well as the applicable legislation of the country you're in. For instance, if you sell products online, your privacy policy should be significantly different from a website that only has blog posts.
In general, the Privacy Policy needs to contain the following:
A detailed description of the data that you collect, why you collect it, and how that data is used.
If your website is restricted for users over or under a certain age.
A description of the third-parties that you share users' information with.
Any Privacy Policy update for the website visitors.
You can include a link to your privacy policy in the website footer or on the company's About page.


2. Terms of Service
A Terms of Service is a legally binding document that enables you to define which rules users need to follow to use your website. In principle, it's letting customers know how they can and can't act on your website and what they can expect from doing business with you.
This is a critical document for multiple reasons, and the most important of them is that it can save you from legal trouble. Moreover, a Terms of Service page on your website can protect your intellectual property and help you handle customer disputes properly.
The great thing about the Terms of Service Agreement is that you can ask your site's visitors to agree to it before they can start using your services or buy your product. For instance, whenever we're about to sign up on a website, we're immediately required to check the I agree to the Terms and Conditions box, which means that we agree with the company's Terms and Conditions.


Failing to abide by its Terms of Service guarantees a lawsuit against any given company. The clauses that must be included within your Terms of Service page depend on the industry you're working in and the services you sell to your respective customers. They should include the following:
A clarification of your and users' rights and responsibilities.
The state/country in which the Terms of Service is applicable.
The consequences of users' violating the Terms of Service.
An explanation that outlines how you charge for your services.
How users can opt out of your services.
The way you'll notify users for Terms of Service updates.
3. Copyright Notice
When creating and posting any content on your Divi website, a copyright notice page can inform visitors that the content is legitimately yours and nobody can use or share it without your permission.
In most cases, the Copyright Notice appears as a simple line that lets users know that the content on your website is protected via copyright law and that users can't copy or steal the content.
A Copyright Notice provides you with content ownership rights, and if you discover that someone copies what you've published, you're allowed to start a legal proceeding to prove and keep the sole ownership for your content.
The Copyright Notice page's primary purpose is to prevent users and competitors from copying what you create, claiming it's their work in the process. A general Copyright Notice includes the following:
A copyright symbol ©.
The year when you created the website.
The copyright holder's name.
Moreover, you should also consider posting a separate page on your website containing a list of the content that you grant permission for visitors to use and how the content can be used, as well as a notice that lets users know that you've permitted them to utilize the content, but that the content is still legally your ownership.


Whenever a legal copyright issue arises, showing the court proof that you had your copyright notice presented can support your case against violators by proving that they knew that your entire website is copyrighted.
4. Cookies Policy
If you conduct your business within the European Union (EU), or if your business is not based within the EU limits, but your website is visited by EU citizens, then it's your legal obligation to have a Cookies Policy on your Divi website.
A Cookies Policy represents an agreement used for informing users that via your website, you place specific cookies on their devices and lets them know how you use the cookies.
In specific situations, when collecting data via cookies, the information can be categorized as personally identifiable information, which means that the cookies you place on users' devices can be used to identify them.
Therefore, notifying the users that you'll place cookies on their devices is extremely important if you want them to continue browsing your website. Moreover, you are obligated to ask them for their consent.
Your Cookie Policy can be linked in the website's header, footer, or in a pop-up window as well.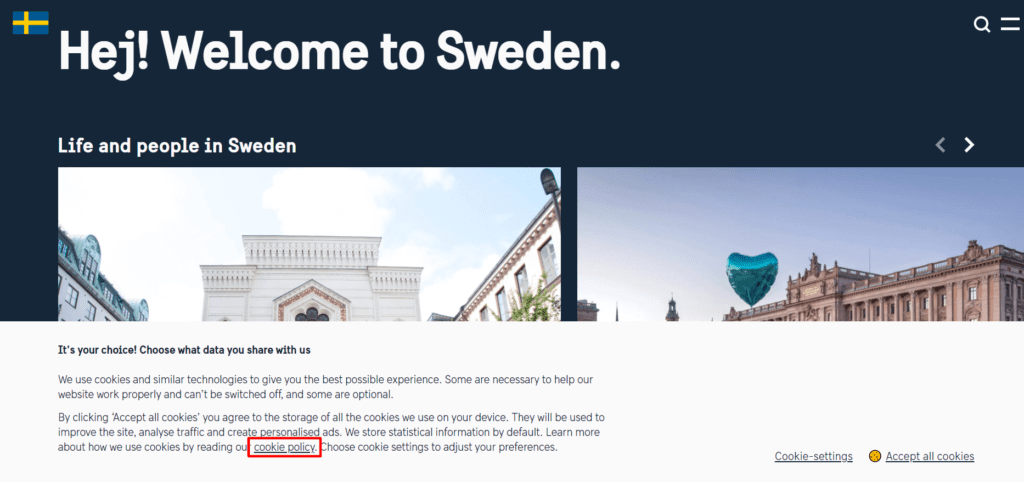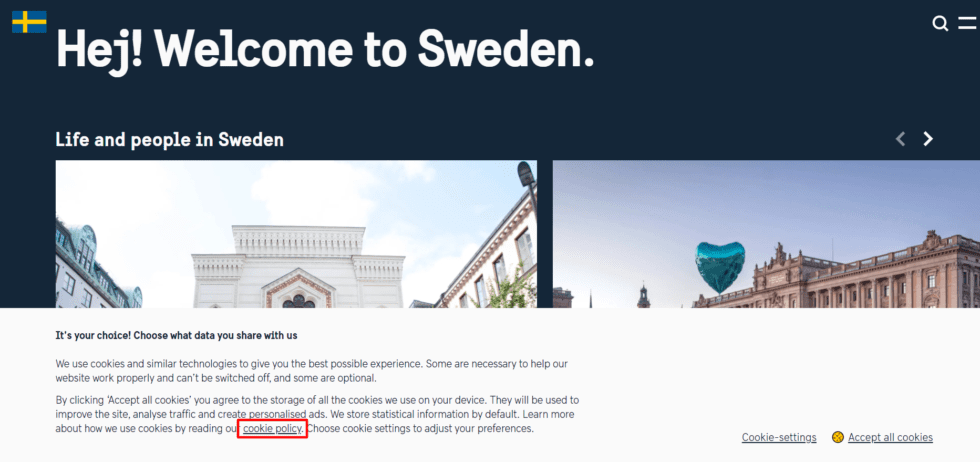 In general, within your Cookies Policy, you'll need to include the following information:
A statement that you're currently using cookies and a brief explanation of what cookies represent.
The types of cookies you're using on your website and the reasons why you place them on users' devices.
How you're using the cookies on users' devices, and how the users can manage them.
If you allow checkboxes for the users to accept their cookies, make sure they're not pre-clicked since that violates GDPR rules.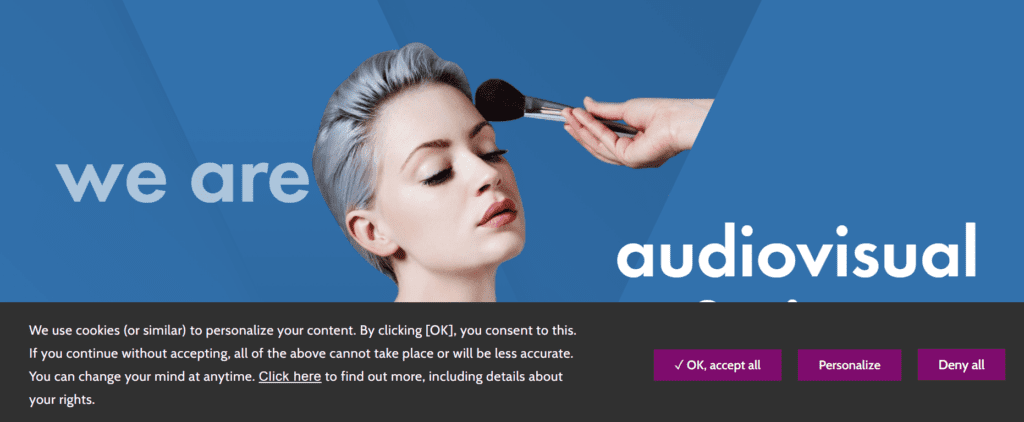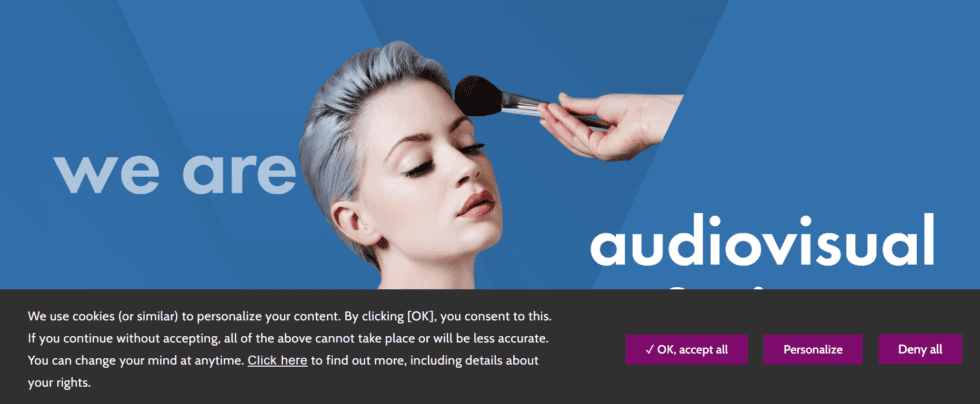 Wrapping Up
In this article, we shared the four most critical legal pages you need to be informed about. Pouring time and effort into creating legal pages can seem challenging since most website visitors don't even bother to read them thoroughly. However, safeguarding your business will keep you out of legal trouble whenever it may arise.
Do you have questions regarding the legal pages for your Divi website? What are your experiences with the legal pages mentioned above so far? Write in the comments below!
P.S. Introducing: GDPR Cache Scripts & Styles
At Divimode, we take data security seriously, and now we're thrilled to introduce our revolutionary solution – GDPR Cache Scripts & Styles.
Safeguard your visitors' privacy like never before!
BONUS: Curious about the journey behind creating this exceptional plugin? Dive into our story in "Can I Create That Plugin in 24 Hours?" and uncover the magic that powers our innovation.