We have been living in an ecommerce world since the Internet began, and throughout the years, there's been a literal war between brands to improve their website presence, improve their online experience, and drive more sales as a result.
However, creating an effective and sleek eCommerce website can still be a formidable task, particularly with all the tools and options at hand, but with the lack of knowledge on how to combine them for a winning online store.
Indeed, finding the right tools and modules that seamlessly integrate with websites can be an overwhelming process, and things are not looking better when it comes to overall sales and conversion rates.
With an average cart abandonment rate of 69.99%, and mobile ecommerce contributing to 67.2% of overall online sales, you just know that each aspect of your UX has to be in tip top shape to get that sale.
Luckily, Divi & WooCommerce, two of the best tools for creating web experiences have merged their powers to help you create swift and appealing eCommerce experiences.
Whether it's integrating product popups, creating a personalized checkout experience, implementing dynamic pricing strategies, or optimizing mobile responsiveness, Divi and WooCommerce provide an unparalleled toolkit for creating profitable online stores.
In this blog post, we will explore the key Divi & WooCommerce modules and features, their advanced capabilities, and equip you with the knowledge you need to take your online store to the next level. Let's begin!
Table of Contents
FAQs About Divi and WooCommerce
What is WooCommerce?
WooCommerce is a popular open-source eCommerce plugin for WordPress websites. It provides a robust platform to create and manage online stores, allowing you to sell physical and digital products, manage inventory, process payments, and handle shipping and tax settings.
What is Divi?
Divi is a premium WordPress theme and visual page builder developed by Elegant Themes. It offers a drag-and-drop interface and a wide range of pre-designed content modules, making it easy to create stunning websites without any coding knowledge.
Can I use WooCommerce with Divi?
Absolutely! Divi is fully compatible with WooCommerce. You can use Divi's visual page builder and modules to design your product pages, category pages, shopping cart, and checkout pages. It allows you to create custom layouts, add product modules, and style your online store to match your branding.
Do I need coding skills to use Divi with WooCommerce?
No, you don't need any coding skills to use Divi with WooCommerce. Divi's intuitive visual builder interface enables you to create and customize your online store easily. It offers a wide range of customization options, including styling options for buttons, fonts, colors, and more.
Can I customize the appearance of my WooCommerce store with Divi?
Yes, Divi provides extensive customization options for your WooCommerce store. You can style the product pages, category pages, shop page, and other WooCommerce elements using Divi's visual builder. Additionally, Divi allows you to apply global design settings to maintain a consistent look throughout your online store.
Can I use Divi and WooCommerce on an existing WordPress site?
Yes, you can install and activate Divi and WooCommerce on your existing WordPress site. Divi seamlessly integrates with WooCommerce, allowing you to transform your current website into a fully functional online store. You can customize the design and layout using Divi's visual builder.
Is Divi SEO-friendly for my WooCommerce store?
Yes, Divi is designed to be SEO-friendly and supports best practices for search engine optimization. However, it's important to note that SEO involves various factors beyond just the theme, such as content optimization, site structure, and external factors.
Divi WooCommerce Modules and Their Integration
Divi has the features to help you create any type of website, and naturally, it provides a wide array of modules specifically designed for WooCommerce integration.
These modules allow you to showcase your products in a visually appealing manner and enhance the overall shopping experience. Some of the key modules include:
WooCommerce Products
With the Product Carousel module, you can create stunning product displays for your online store.
This module offers various customization options, allowing you to control the number of products displayed, transition effects, and more.
It is a brilliant way to grab your visitors' attention and showcase your top-selling items.
Product Grid
The Product Grid module enables you to showcase multiple products in a grid layout that can be customized further with a number of columns, adjust spacing between products, and add filters to help users find what they're looking for quickly.
This module is perfect for displaying a wide range of products or specific product categories.
Woo Cart Products
With the Woo Cart Products module, you have complete control over the appearance of your WooCommerce cart page, without the need for any complex coding. Gone are the days of relying on custom development to achieve your desired cart page design.
With this module, Divi empowers you to take charge of your cart page like never before!
Woo Checkout Billing
With the Woo Checkout Billing module, you have the power to create a custom WooCommerce checkout page that perfectly aligns with your brand's aesthetic.
No more need for complex coding or costly custom development! Divi simplifies the process, allowing you to effortlessly achieve the checkout page of your dreams.
Woo Price Module
With this WooCommerce Price module, you can conveniently display the accurate product price associated with your selected item. Whether it's a fixed price or a variable price for dynamic products, the Woo Price module has got you covered.
With the WooCommerce Product Price Module, showcasing the right price for your products is a breeze.
Now, as a Divi eCommerce website owner, you can enhance your customers' shopping experience by providing transparent and up-to-date pricing information.
WooCart Cross Sells
With the WooCart Cross Sells module, you can create a custom WooCommerce cart page that goes beyond the ordinary, giving you unparalleled control over its look and feel.
Now, you don't have to settle for a mundane cart page when you can unlock its full potential with the WooCommerce Cross Sells Module!
Woo Product Reviews Module
With the WooCommerce Product Reviews module, you have the ability to proudly display the reviews of your selected product, providing valuable insights to potential customers.
Additionally, the module also includes a convenient form for submitting new reviews, allowing your customers to share their experiences and opinions.
With the WooCommerce Product Reviews Module, you can create immersive shopping experiences that inspire confidence and drive sales.
Using Divi's WooCommerce Modules
With Divi's WooCommerce Modules, you unleash the full potential of customization for your WooCommerce elements. You can easily edit and style product pages using the Divi Builder, eliminating the need for any external CSS or custom code modifications.
Even better, Divi's dynamic content feature seamlessly integrates WooCommerce data into all Divi Modules. You can effortlessly pull in WooCommerce elements and product information, such as additional product details, using dynamic content in any Divi module.
Accessing WooCommerce Modules is a breeze. If you're on a WooCommerce Product page, enabling Divi will automatically replace the previous WooCommerce Elements.
You can also launch the builder in Visual Mode or enable it while browsing your website on the front end if you're logged in to your WordPress Dashboard.
With Divi's WooCommerce Modules, you take control of your WooCommerce elements and create stunning, customized experiences without hassle.
You can fully customize the designs of each module, move them around the page and combine them with other Divi modules to create a completely custom cart and checkout experience.
In essence, there are no limits to what you can do and each module is filled with a huge array of design options that allow you to customize everything about them.
Wrapping Up
In conclusion, the combination of Divi and WooCommerce offers a powerful solution for creating stunning and functional online stores.
Divi's intuitive visual page builder and extensive WooCommerce modules allow you to design your WooCommerce store with ease, without any coding skills.
Whether you're starting a new online store or looking to revamp an existing one, Divi and WooCommerce provide a winning combination that stands out from the competition!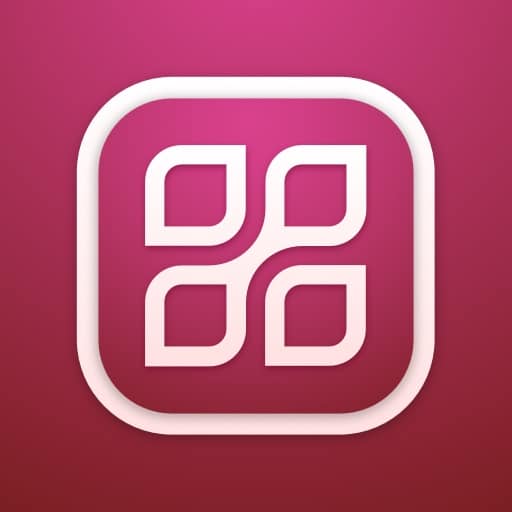 Try Divi Areas Pro today
Sounds interesting? Learn more about Divi Areas Pro and download your copy now!
Many pre-designed layouts. Automated triggers. No coding.

Click here for more details