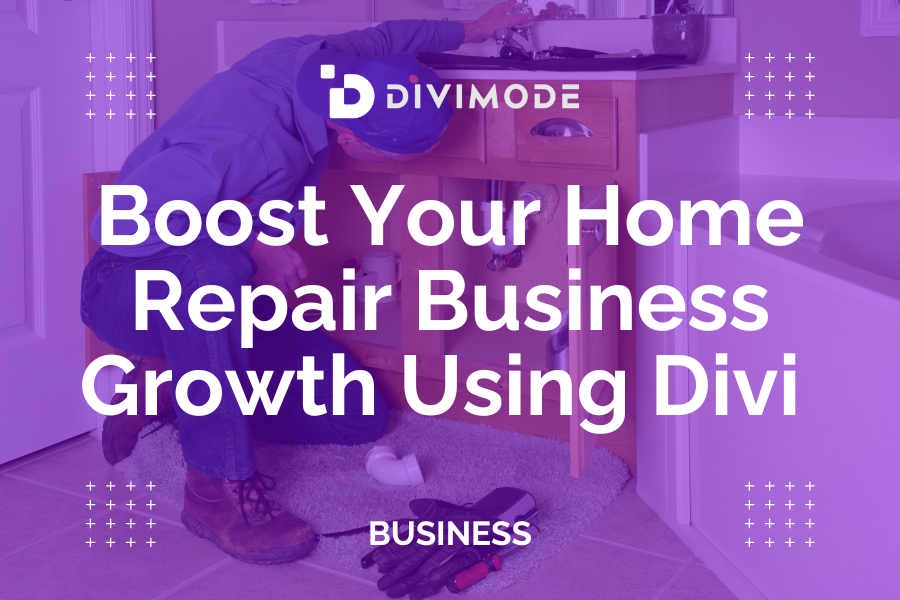 Are you looking to expand your home repair business? You've come to the right place! In this article, we discuss how you can use the power of the Divi theme and the Divi builder plugin to boost your home business. We will give you some tips on how to create an engaging, professional website that effectively showcases your services. Get ready to learn how to use the Divi WordPress Plugin. Learn how it can help your business reach new heights!
Table of Contents
Why Use Divi To Grow Your Business?
Divi offers a lot of benefits that make it the ideal choice for growing your home repair business. Here are some reasons why you should consider using Divi:
Divi Has A User-Friendly Interface
Divi is designed with a simple and intuitive interface. The Divi Theme makes it easy for users with little or no coding experience to create stunning websites for their businesses. This will allow you to focus on your business growth without spending too much time on web design.
Customizability
Divi's extensive customization options allow you to create a unique website that reflects your brand identity. Divi has no limits when it comes to customizability. You can customize your website until it resonates with your target audience. With its vast array of pre-built layouts, modules, and design elements, you can easily tailor your site to showcase your services in the best possible light.
*Related Article – What is Divi?
Time and Cost-effectiveness
Building a website with Divi can save you both time and money. The drag-and-drop builder makes the design process very easy. The pre-built templates offered by The Divi Theme, make it quick and easy to put together an amazing design without the need to always hire a professional web designer.
Divi Is SEO-friendly
Divi is designed to be SEO-friendly. Divi SEO makes it so easy to optimize your website for search engines. By only using the theme, you are already increasing your chances of more organic traffic. This way you can easily generate more leads for your home repair business.
*Related Article – Divi SEO: 5 Best On-page SEO Practices
Scalability
Divi is a scalable solution, allowing you to easily expand and modify your website as your business grows. You can add new features, pages, or integrations without any hassle. You can make sure that your site evolves with your business needs.
Divi Offers Extensive Support and Resources
Divi is backed by a large and active community of users and developers. Not only this, but the Divi Theme also offers a wealth of resources, tutorials, and support materials. This makes it easier to troubleshoot any issues you may encounter and continually improve your website.
Integration Capabilities
Divi integrates seamlessly with a wide range of third-party plugins and tools. There are also multiple different Divi extensions available on the Divi Marketplace to help you improve your Divi website. These can include popular email marketing platforms, eCommerce solutions, social media networks, Divi popup builders, and more.
By choosing the Divi Theme to build your home repair business website, you can leverage its powerful features and flexibility to create a highly effective online presence.
How To Grow Your Home Repair Business With Divi
Create An Eye-catching Website Design
Divi offers many pre-built layouts and design elements to help you craft a visually appealing website that reflects your brand's personality. You can easily customize your website using Divi's user-friendly tools. This will help you stand out from the crowd. A well-designed website will leave a lasting impression on your visitors and potential clients.
If you want, you can use a Divi Construction Template to save time and easily design an eye-catching website. The Divi Marketplace also offers different Divi Construction extensions to help make your website even better!
*Related Article – Tips to Build a Website for Home Professionals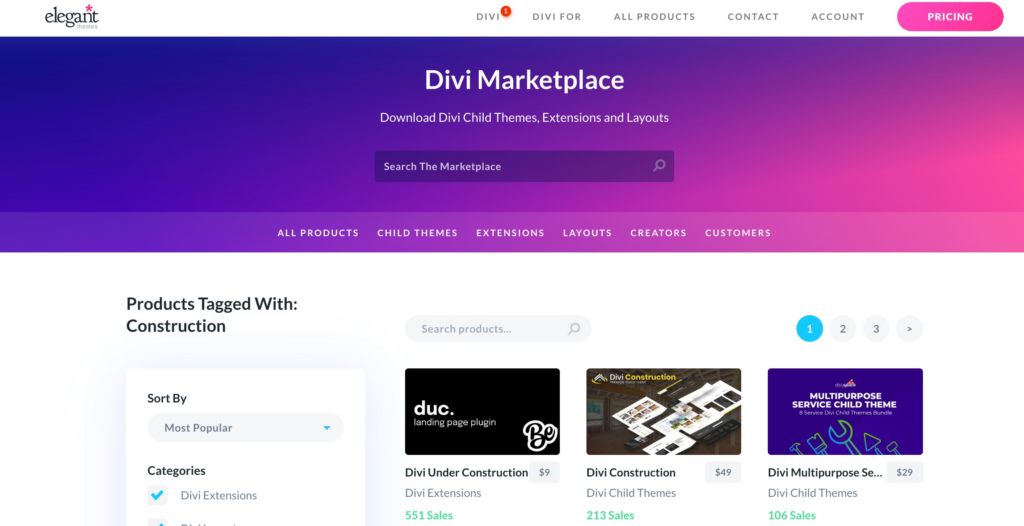 Make Sure Your Divi Website Is Mobile-Friendly
Ensure your website looks great and functions smoothly on all devices, including smartphones and tablets. Divi is built with mobile responsiveness in mind, so take advantage of its features to create an accessible and easy-to-navigate site for all users.
Optimize Your Website And Content For Search Engines
Boost your website's visibility in search engine results by implementing SEO best practices. With Divi's SEO-friendly features, you can easily manage optimizations such as incorporating relevant keywords, crafting quality content, and utilizing meta tags and descriptions.
Showcase Your Services With Divi Modules
Use Divi's modules and layouts to highlight your home repair services in a clear and organized manner. Create dedicated pages with detailed information, images, and videos that demonstrate your expertise and the quality of your work.
Highlight Customer Testimonials On Your Divi Website
Build trust and credibility by featuring customer testimonials on your website. Divi makes it simple to add these elements, which can go a long way in convincing potential clients that your home repair business is reliable and delivers excellent results.
Make Use Of Email Marketing Software
Capture leads and grow your email list by adding signup forms to your website. Divi integrates seamlessly with popular email marketing platforms. This makes it easy to manage your campaigns effectively and maintain strong connections with potential clients.
*Related Article – Top 5 Divi Plugins All Site Owners Should Use in 2023
Integrate Social Media With Your Divi Website
Integrate social media sharing buttons and feeds on your website to encourage visitors to share your content and connect with your business on various platforms. This will help increase your online presence and attract more clients.
Monitor Your Website's Performance
Use analytics tools, such as Google Analytics, to track your website's performance and visitor behavior. Analyze these insights to make data-driven decisions, optimize your site, and enhance the user experience.
Keep Your Divi Website Up to Date
Regularly update your website's content, design, and features to keep it fresh and relevant. Divi makes managing updates a breeze, ensuring your site remains an effective marketing tool for your home repair business.
Conclusion
By leveraging Divi's powerful features, you can boost your home repair business growth. You can create a website that effectively promotes your services, generates leads, and drives sales. Get started with Divi today and watch your home repair business flourish!
Frequently Asked Questions
Is the Divi Plugin Free?
Divi is a WordPress theme available for purchase from Elegant Themes. WordPress offers many free themes, and Divi is a premium theme, meaning you must pay to use it.
How do I use Divi plugins in WordPress?
n your WordPress Admin Menu, go to 'Plugins', then 'Add New'. Then, click 'Upload Plugin' and select the Divi Plugin you want to install. After the plugin has been installed, click the Activate Plugin button to finish the installation process.
Is The Divi Builder Only For WordPress?
Divi is a popular WordPress theme that offers a website-building platform. It has a visual editor option that provides both novices and professionals with the tools necessary to craft engaging, visually appealing websites — no coding experience is needed.
Is Divi Better Than Elementor?
Divi is also a WYSIWYG editor, which makes it easy for beginners to get started with the tool and help them design beautiful websites. Divi has one big advantage over Elementor, and that's page speed. The fact that it's a WordPress theme makes Divi less code-heavy.
What is the difference between the Divi theme and the Divi builder plugin?
The difference between the two is that the Divi Theme includes the Divi Builder, and has everything you need all wrapped into one theme. So when you download the Divi theme, you don't need to download the Divi Builder as it's already included. The Divi Builder, the plugin itself, you can use on different themes.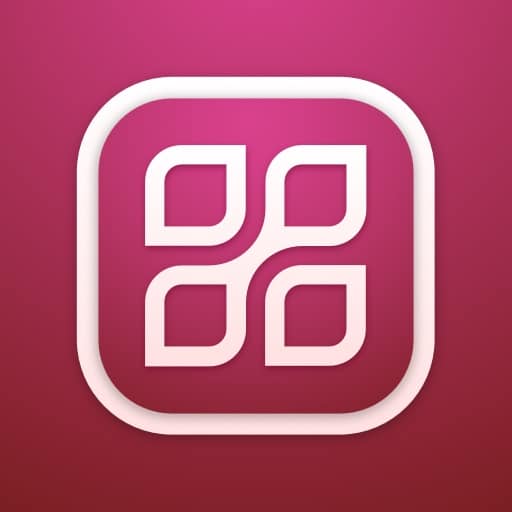 Try Divi Areas Pro today
Sounds interesting? Learn more about Divi Areas Pro and download your copy now!
Many pre-designed layouts. Automated triggers. No coding.

Click here for more details