Running a profitable website is not an easy task. Regardless of the industry that you're in, you want to make the most of your website, and by now, you've probably spent a considerable amount of time, money, and effort to achieve that.
However, when you really want to achieve online success, relying on assumptions and guesswork is not a viable option. On the other hand, using data to make an informed decision is always the best path towards a beneficial online experience for your target audiences.
This is where A/B testing steps in. Without conducting regular tests on your website, you won't learn what website visitors prefer, which can only lead to you leaving money on the table without any ROI whatsoever.
Luckily, A/B testing is easy with the Divi Theme and Builder. Thus, without further ado, let's outline the most effective A/B tests to run on your Divi website.
Table of Contents
What is A/B Testing?
A/B testing is a process of comparing the performances of two different versions of a given page or a page element in order to assess which one brings a higher conversion rate.
Even the slightest alteration can make a big difference. As a matter of fact, one study showed that after 2,000 page visits, a red CTA button fared 21 percent better than the green one.
When users access your landing page, for example, in most cases, they have a specific goal in mind, and whatever that goal is, you need to provide them with the UX for them to reach there as quickly as possible.
The following are the most common A/B testing goals that you need to attain for your Divi website:
Increasing Web Traffic: For example, testing various page and blog post titles can alter the number of clicks and improve website traffic.
Better Conversion Rates: When you test different CTAs, you can discover how to improve the number of users that would click on the action buttons on your website.
Lower Bounce Rates: If users bounce quickly after opening one or multiple pages, then you need to test variations of headlines, blog, page introductions, fonts, and featured images that can effectively reduce bounce rates and retain visitors.
In its simplest form, the A/B testing process for websites consists of the following stages:
Creating a hypothesis about the alterations you think will improve the conversion rate.
Create a variation of the page or page element that contains one of the chose alterations.
Segmenting the incoming web traffic equally between the two different variations.
Conducting the A/B test in a specific timeframe to acquire data-based conclusions.
Introduce the better element or page variation if it has produced better results as standard.
Repeat the process again when appropriate.
What you'll uncover during the A/B testing process will help you understand what works with your target audience. The more you know, the better decisions you'll make regarding your Divi website further.
A/B Tests to Run on Your Divi Website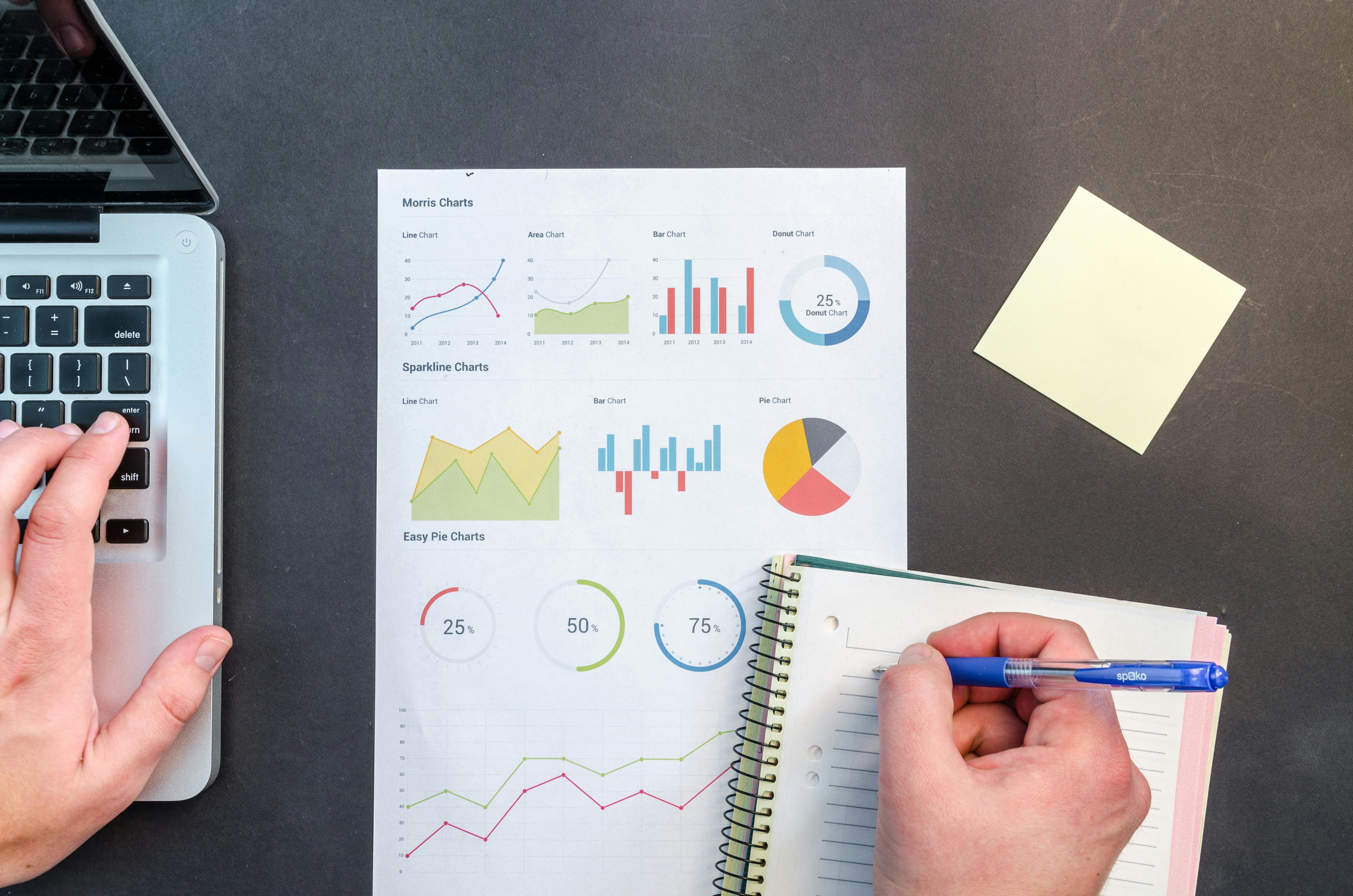 Optimizing your Divi website for a higher conversion rate is not a walk in the park. However, the real challenge comes when deciding what segments of your website to test.
The following are key A/B tests that you should conduct regularly for your Divi website, regardless of the industry that you're working in:
1.Headlines
When it comes to copywriting, first impressions are key. This is why it is of critical importance to get headlines right. But creating the perfect headline takes a lot of testing and practice.
The headline must be compelling enough for users to click or respond to your CTAs, but at the same time, informative enough for them to perceive the value that you provide.
For example, an ordinary sounding headline such as 'WE SELL CARS' will not attract most customers, especially the ones that are not even thinking about getting a car.
However, a headline such as 'A CAR FOR EVERY FAMILY' might attract an entire family home that is thinking about getting a vehicle for vacations and daily trips to the supermarket.
Bottom line is, If your headlines perform poorly, you need to test different variations regarding length, word choice, as well as the points you want to emphasize.
For example, instead of 'SIGN UP WHILE IT'S AVAILABLE', you can try something a bit more specific such as 'LEARN THE KEYS TO DIVI WEBSITE SUCCESS'.
2. CTAs
The calls-to-action on your Divi website let page visitors know what they need to do to opt for the benefit that you provide. In effect, CTAs should motivate the readers to act on your offer, assuming the value you provide is attractive to them.
Therefore, even one slight word change within the CTAs can affect the conversion rate of your Divi website. Let's not forget colors, button shape, and size as other important factors that can impact a CTA's performance.
When you A/B test your CTAs, make sure that you pay attention to one aspect at a time. Don't test all the different aspects at once. Uncover what makes the difference step by step, and implement data-based findings on your website afterwards.
3. Page Copy
Just like your headlines and CTAs, the page copywriting should paint a clear picture of the value you provide to your customers. Thus, you must ensure that your website copy answers potential FAQ or objections that visitors may have, with the right sentences' length and tone.
While analyzing website copy length and keywords matters, you need to ensure that you include all the essential information that potential customers need, as well as supporting content that can help you generate more leads.
A/B testing will help you reveal the ideal balance between several types of content for your pages.
4. Forms
Website forms are another critical aspect that can improve the conversion rate of your Divi website.
However, often, website forms that are not optimized correctly can frustrate visitors and push them away from the website. The following are the form elements that you need to focus on when slip testing for improving your conversion rate:
Length: Are you aware if you have the right form length? A/B testing is the best way to find out. Decide which forms fields are essential, and which one are optional, so you can know what to subtract.
Button Copy: When thinking about forms, the button copy is often the overlooked element. However, a study showed that only by changing button copy from second to first person can increase clicks by 90%!
Design: Test two different sizes of the same button to see which one your users prefer, or, experiment with different button designs on separate pages.
Through A/B testing, you can gain valuable data about how you can optimize website forms.
5. Page Layout
Every element of your pages is important, and A/B testing enables you to discover which elements to keep and which to discard from the design of your pages.
For example, if you run an online store, the layout of your product pages is extremely important, and must be completely optimized regarding design and layout.
Thus, along with the page copy, product pages should have clear page layouts, and aligned elements in a manner that motivates users to scroll further and explore your website.
The most important pages that you need to optimize the layout for are your home page, product pages, as well as the landing pages. With A/B testing, you can discover what is the most optimal version for each critical page of your Divi website.
Analyzing A/B Testing Results
After you've conducted the A/B tests, you need to collect the data and analyze the testing results.
Who are the winners, and who are the losers, when it comes to the different variations that you've tested? Are the winners 'real', or they're only a slight improvement over the other version?
Granted, small changes can deliver big results, but when you look at data and conversion rates, at the end, you're testing in order to introduce something much more powerful on your Divi website.
Put attention to the insights and the date, and keep in mind that there's always something to learn, even from the variation that 'lost' the A/B test. Even the losing variation can be a winner for you, if you use the insights to learn what you should not continue doing on your Divi website.
Useful Tools for Successful A/B Testing
The best way to conduct A/B testing on your Divi website is to use the most powerful tools available to you. Each of the tools below can provide your Divi website with the following functionalities:
Serving Different Pages: The number one function of every A/B testing tool is to present various versions of the page that you're testing to your target users. Whoever conducts the A/B test has control on which page will be shown to the two segments of users.
Splitting Website Traffic: Once the A/B test begins, the tool must decide which segment of users will receive the first, and second testing variation of the page. It's critical that the number of users receiving one version is equal or almost the same as the number of the other group of users.
Measuring Testing Results: Each A/B testing software must be able to monitor the testing goals and track whether the testing results have helped you achieve those goals for your Divi website.
Of course, there are countless solutions available that you can use immediately. However, we want to present you with some of the most powerful A/B testing tools that are recommended in the web design and development industry:
Wrapping Up
Thank you for reading! By now, you should be armed with enough knowledge to start A/B testing your Divi website and plan how you'll optimize it for a greater conversion rate afterward.
Address each of the aspects above diligently and pay attention to every piece of data that points out the mistakes that you're making.
When entirely dedicated to the process and with the tools and knowledge available to you, you can use A/B testing to dimmish multiple risks when it comes to CRO and enhance the website's UX in the process. Happy testing!
Want to conduct data-driven A/B testing for your Divi website? Work with our partner agency and make it happen. Let's Go.