In this day and age when AI chats such as ChatGPT rule the digital world, there's one AI marketing tool that has been with us for way longer – Jasper AI, and it still remains one of the most popular enterprise tools today.
However, as the other options become popular via GPT-3 and with new products out almost every week, and with Jasper's most effective features being tad expensive, one might explore some Jasper AI alternatives out there that offer the same at a budget.
This is why in this blog post, we will share the best Jasper AI alternatives available from its competitors, that might be the perfect AI assistant for you in any given time. 
Let's begin!
Table of Contents
ClickUp AI
From summarizing notes, to compiling lists, stimulating brainstorming sessions, and enhancing your written content with minimal effort? All of these tasks and more are effortlessly achievable with ClickUp AI.
Working as your AI-driven assistant, ClickUp AI is created to save your time from mundane and repetitive duties, enabling you to allocate your invaluable resources to more significant tasks.
Rather than re-reading notes and manually creating tasks, you can leverage ClickUp AI to formulate brand new entries. Similarly, when composing new ideas for email subject lines or event promotions, ClickUp AI is at your disposal, sparing you extra time in the process.
By including the AI capabilities within its project management features, Clickup AI accelerates the work productivity with a professionally structured task and text format that is visually appealing.
Copy AI
Copy AI is another AI writing tool constructed upon the robust GPT-3 framework, and stands as one of the tools with the best interface in the market.
The unparalleled creativity of Copy AI's expansive collection of 90+ templates forms an innovative lifeline for those grappling with writer's block, allowing you an invaluable launchpad for your content creating process.
Copy AI uses the powerful technology of GPT-3 as its backbone, which ensures a genius content production. Moreover, the options include tools such as verb boosters, grammar checkers, and sentence simplifiers, all aimed to refine your content.
The interface of Copy AI retains a feather-light feel, ensuring clarity in functionality, allowing you to navigate the tool effortlessly.
With the $35/month Pro plan unlocking the full arsenal of Copy.ai features, this tool can be your trusted companion, revolutionizing content creation with unmatched ingenuity.
Divi AI
After a period of eager anticipation, Divi AI has officially arrived this summer, ushering in a new era for Divi users.
Embedded within Divi, this robust image and text generator stands as a dynamic tool, empowering you to craft exceptional content and optimize your Divi website seamlessly.
A simple tap on the AI button within Divi opens the gateway to unparalleled convenience. Whether you seek compelling copy or refined website optimization, Divi AI delivers instant, outstanding results that elevate your digital presence.
Without any explicit instructions, Divi AI can craft captivating images and text that align perfectly with your website's essence and specific pages. This is achieved through Divi AI's innate understanding of your website's nuances.
The inception of Divi AI marks just the beginning of an exciting AI revolution within the Divi ecosystem.
As a bonus, the Divimode team is cooking up something special, promising a future brimming with innovative updates. Stay tuned for more exciting developments – your journey with Divi is about to take a thrilling turn. 😉
Quillbot
QuillBot is an esteemed paraphrasing tool that has ventured into the realm of AI writing with its groundbreaking Co-Writer feature.
This revolutionary function opened a gateway to crafting content that resonates with existing web narratives, synergizing AI-powered creativity with an integrated grammar and plagiarism checking toolkit.
With the Co-Writer's prowess, you can refine your content with impeccable grammar accuracy, and ensure originality through the plagiarism checker.
You can unlock this capability with the premium plan, which is a real game-changer if you want to elevate your content production to a new level.
Writesonic
Writesonic is a tool that is meticulously tailored for marketing prowess. From workflows to templates and dashboards, the tool is meticulously designed to hone the craft of crafting compelling content.
Writesonic's forte may reside in short-form content, but it doesn't shy away from long-form expertise. This versatile tool surprises with its long-form assistant, offering a range of options to refine AI-generated content.
Just like Jasper, Writesonic's content creation is harnessed by OpenAI's GPT-3. While long-form content might not be its zenith, high-quality content creation remains its hallmark.
Though Writesonic's interface might appear intricate initially, its functional elegance shines through. The initial learning curve pales against the subsequent seamless experience.
While not Jasper's equal, Writesonic navigates this realm admirably, surpassing other well-regarded marketing tools.
Wrapping Up
In conclusion, as the landscape of AI-driven content creation continues to evolve, the search for alternatives to Jasper AI has led us to a spectrum of dynamic solutions.
Each alternative presented in this blog post offers a distinctive blend of features, functionalities, and innovation, catering to diverse needs and preferences.
Ultimately, the best alternative depends on your unique requirements, creative aspirations, and the nature of content you aim to produce.
Whether you're drawn to the marketing finesse of Writesonic, the creative prowess of QuillBot, the content expertise of Copy AI, ingenuity of Divi AI, or the comprehensive capabilities of Clickup AI, the realm of AI writing tools is ripe with possibilities.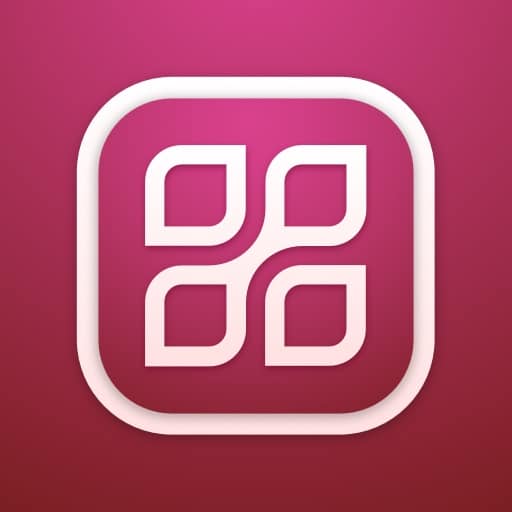 Try Divi Areas Pro today
Sounds interesting? Learn more about Divi Areas Pro and download your copy now!
Many pre-designed layouts. Automated triggers. No coding.

Click here for more details