Say hello to Joséphine! Half a year since our favorite CMS's last update, WordPress 5.9 is finally here, along with its much-anticipated innovations and improvements.
This upgrade is named after the famous jazz singer Joséphine Baker, a Broadway virtuoso and a big Civil Rights Movement advocate, continuing WordPress's tradition of naming each major version after a famed jazz musician throughout history.
Continuing its ascent as a CMS since its release in 2003, WordPress 5.9 adds a number of amazing features and improvements and represents a new era in posts and page publishing.
Without further ado, let's review the highlight features and enhancements that Joséphine provides for WordPress web developers and content creators worldwide.
Full Site Editing (FSE)
Full site editing (FSE) is the latest big moment in WordPress's development as a CMS. The feature is an important advancement for the Gutenberg Block Editor, allowing you to have greater control over how your website looks and feels in terms of Design and UX. FSE means that you don't have to tinker around with coding anymore – everything is ready-to-use for you as a content editor. All you have to do is stay creative and figure out which site-wide changes you want to make with the push of a button, which is as intuitive as it gets.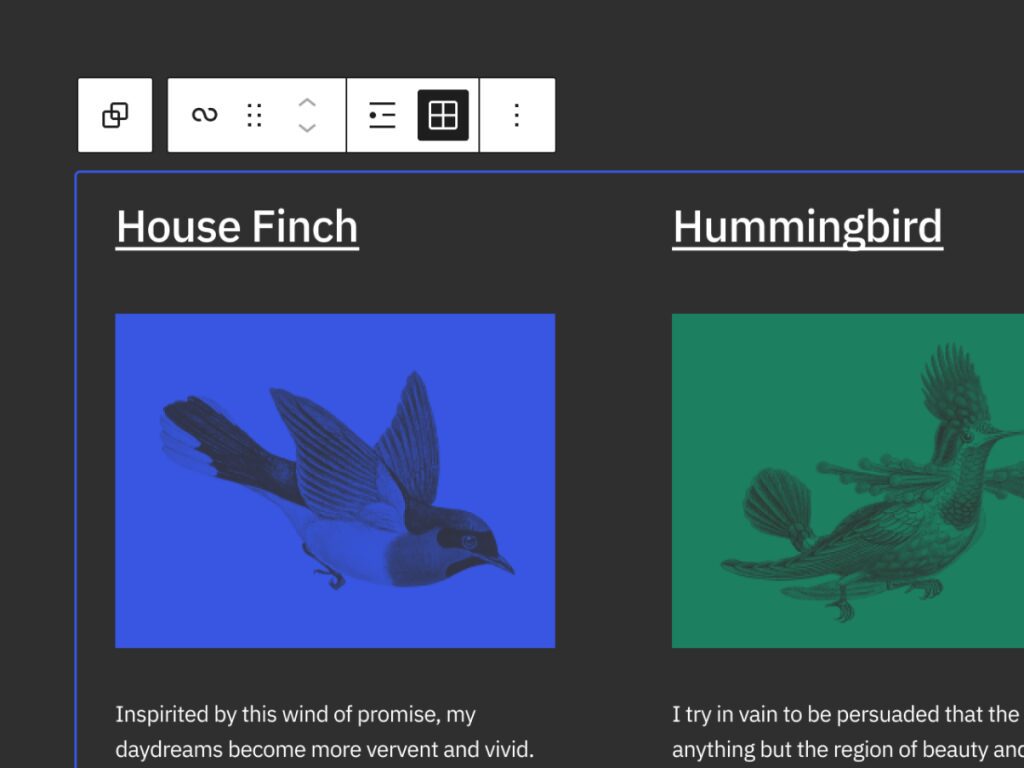 Yoast has an excellent article on WordPress's FSE editing feature that explains in detail what it represents and how you can enable it for your site, enjoy learning.
Navigation Block
The new Navigation block allows you to choose if you want a mobile-responsive main menu for every screen size, and you can also save menus for custom post types as well. It provides a ton of flexibility for WordPress developers.
Moreover, you can also create re-usable navigation menus that you can add anywhere on your website, as well as place a menu block in any place of your page's layout, adjusting the wrapping and padding in the process.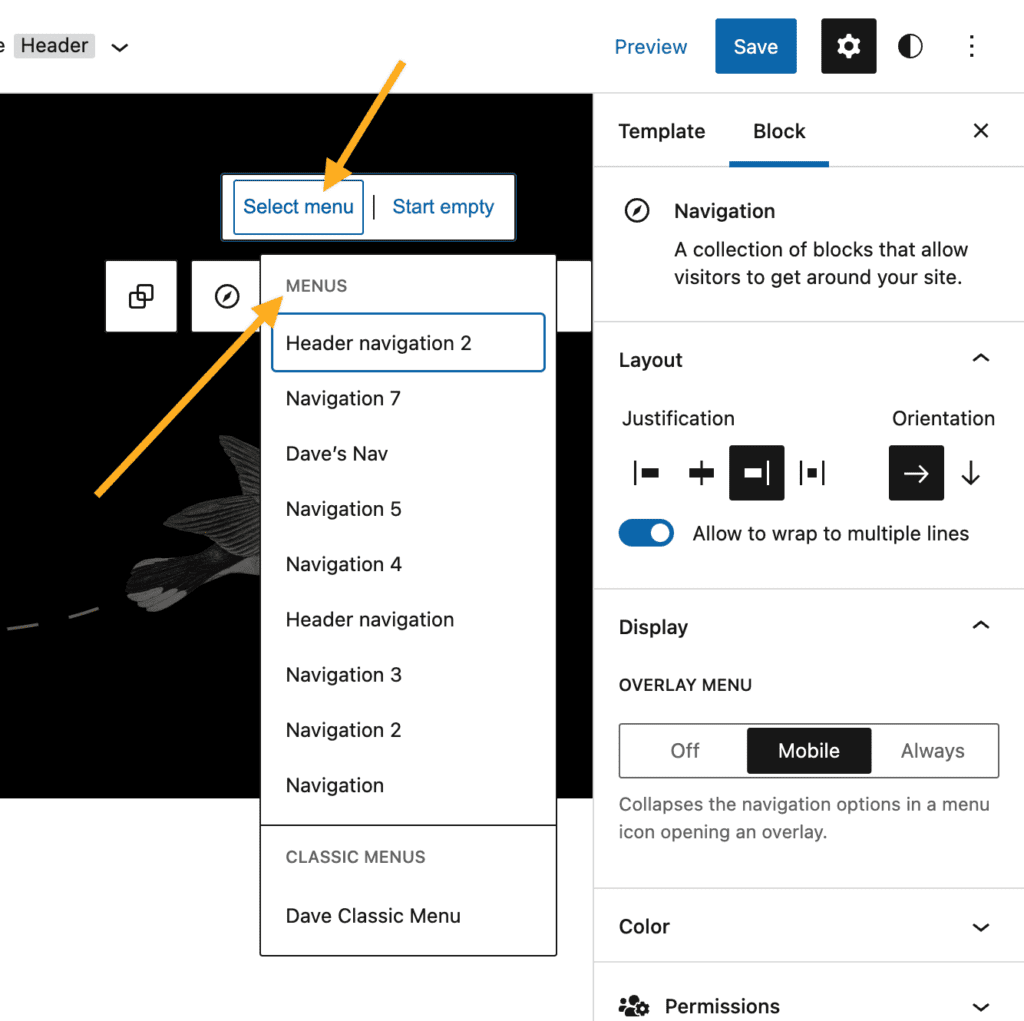 Global Styles
The Global Styles interface can help you significantly customize your website, effectively replacing the Customizer as the sole method for customizing theme setting and styles. This allows you to have more control over individual posts and pages.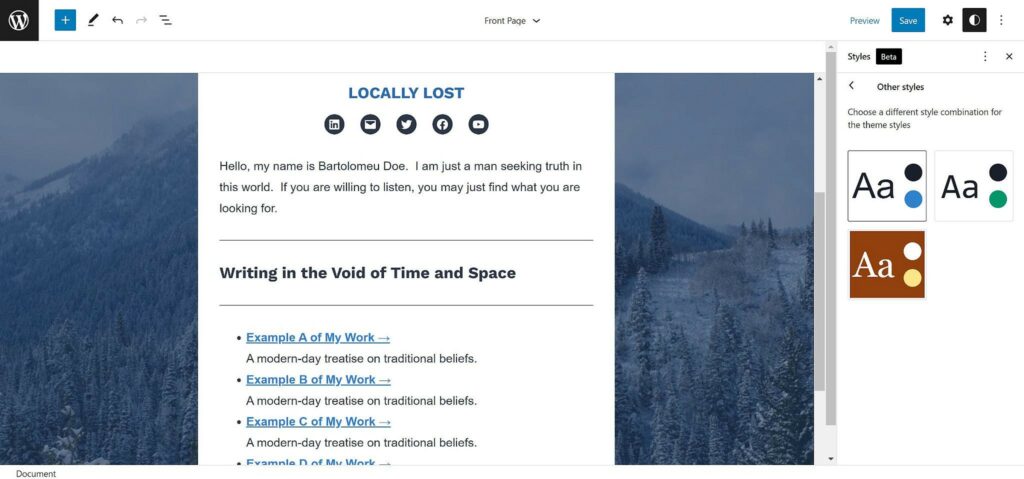 The Global Styles interface is a completely different way of altering the theme and style presets. You can now define your personalized color palettes and layouts from the graphical interface when you need to make changes to the site's blocks and the overall design. Just like with the full site editing, Global Styles are used only for themes and blocks, with their supporting relevant functions.
Learn more about how to style your WordPress website with Global Styles here.
Twenty-Twenty-Two Theme
The Twenty-Twenty-Two theme is the first default block theme for WordPress, and it's an entirely new way of working with WordPress themes. A block theme allows a wide variety of choices for visual elements of your website, including color schemes and combinations, font combinations, image filters directly from the Site Editor.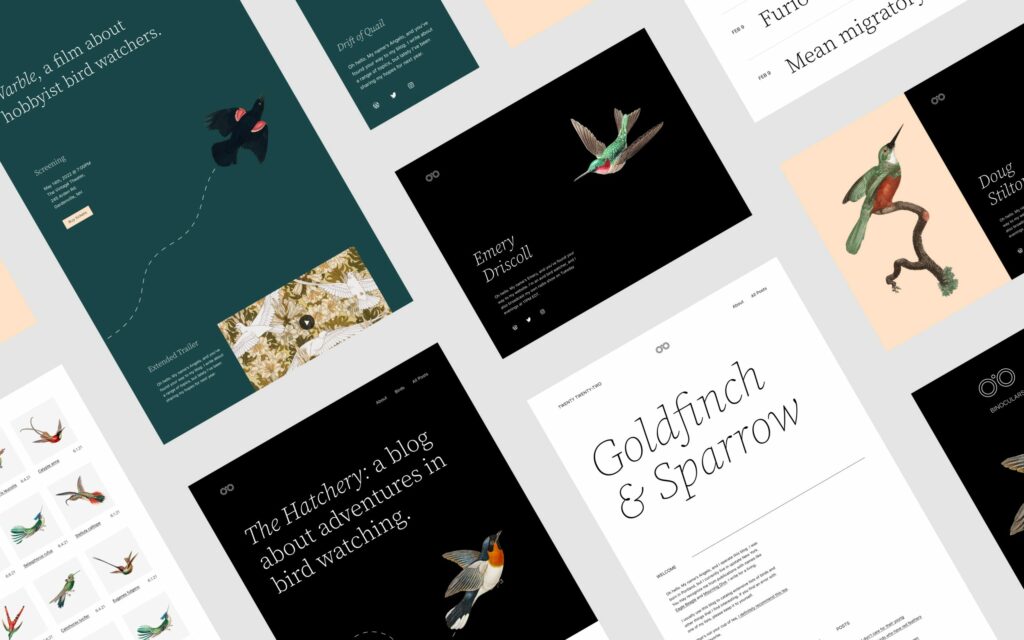 Twenty Twenty-Two is an extremely versatile and adaptive theme. It is excellent for making interface improvements, adding new blocks, providing an excellent toolbox for those just starting with WordPress and the more experienced users.
Block Pattern Improvements
The WordPress Pattern Directory hosts a wide array of block patterns that make your entire work on the website more efficient and improve your site's functionality, as well as its performance.
Originally released with the WordPress 5.5 version, block patterns enable you to include ready-to-use nested block structures for your content with a few clicks. Now, WordPress 5.9 has made a significant advancement towards empowering users with the latest block pattern improvements.
Patterns help users customize their websites through enriched block compositions and content editing and play a massive role in block theme editing. With this, users are not limited to the theme's layout, and they can continue designing with the available blocks and patterns.
For more on how the new block pattern features were developed, read this article from WPTavern.
Additional Improvements
Other important WordPress updates made with the 5.9 release and are worth mentioning include:
Pattern Explorer: This allows you to browse and add new patterns and edit them to fit your website.
Refined List View: Drag and drop list items, expand and collapse sections, and adding HTML anchors to blocks.
Enhanced block controls: Fresh typography tools, adaptable layout controls, and better design details.
Revised Gallery Block: Styling images to look the same or different in the gallery and changing the gallery layout via drag-and-drop function.
Wrapping Up
The WordPress 5.9 version continues the CMS's successful journey! There are many additions for both content creators and developers that make working with WordPress even easier. We are impressed with the enhancements, and we're confident that there's more to come in the next version.
So which features are you most excited about? Leave your answer in the comments.