Did you know that over 17% of online shoppers abandon carts due to a complicated or untrustworthy payment process?
This is why having a seamless payment process on your WordPress website is crucial for maximizing sales and enhancing user experience.
Payment plugins play a significant role in streamlining transactions, providing security, and supporting various payment methods.
Whether you're a budding entrepreneur or an established business owner, choosing the right payment plugins can make or break your online success.
Thus, without further ado, let's explore the top plugins that will improve your WordPress website's transaction capabilities, and boost your revenue to new heights!
Table of Contents
Factors to Consider Before Choosing a Payment Plugin
Before we review the plugins, it's essential to consider some critical factors to ensure you select the right payment plugin for your website. To ensure you make an informed choice, here are the key factors you should consider:
Security Features and Encryption Options
In an era where cyber threats loom large, prioritizing the security of your customers' payment information is non-negotiable.
This is why you need to look for payment plugins that offer robust security features and encryption options. SSL (Secure Socket Layer) encryption is a fundamental requirement to protect sensitive data transmitted during payment transactions.
Furthermore, you need to consider plugins that adhere to the Payment Card Industry Data Security Standard (PCI DSS) compliance, which ensures that your website maintains a secure environment for processing cardholder data.
By selecting a plugin with top-tier security measures, you will instill confidence in your customers, assuring them that their financial data is safe and protected.
Compatibility with Different Payment Gateways
Every customer has their preferred payment method, and catering to diverse payment options can significantly impact your conversion rates.
This is why you need to ensure that the payment plugin integrates with the best payment gateways, providing customers with the flexibility to pay using their preferred methods.
By supporting a wide range of payment gateways, you can reach a broader audience and improve customer satisfaction, ultimately leading to increased sales.
Transaction Fees and Pricing Models
While some payment plugins are free to use, there are premium options that come with additional features and support. For small businesses or those starting, free payment plugins can be an excellent starting point.
But, if your website experiences significant transaction volumes or requires advanced functionalities, investing in a premium payment plugin with superior support may be more cost-effective in the long run.
Ultimately, you need to evaluate the value each plugin offers in relation to its cost and potential impact on your revenue.
User Reviews and Ratings
One of the best ways to assess the reliability and performance of a payment plugin is by reading user reviews and ratings.
Look for positive reviews highlighting the plugin's ease of use, reliability, customer support, and security features. But again, be cautious of plugins with consistent negative reviews, as they may cause potential issues on your website.
While user reviews are subjective, they can provide valuable insights into the plugin's real-world performance and customer satisfaction levels.
Customer Support and Documentation
A well-supported payment plugin is invaluable, especially in the case of unforeseen issues and the lack of knowledge to fix them.
This is why it's essential to examine the level of customer support provided by the plugin's developers or the company offering the service. A responsive support can be a game-changer during technical difficulties or customization queries.
Furthermore, you need to explore the documentation, tutorials, and FAQs that accompany the payment plugin.
The detailed documentation makes it easier for you to set up the plugin and troubleshoot minor issues independently, saving you time and resources.
Update Frequency and Compatibility
To ensure your website remains up-to-date and secure, you need a payment plugin that has frequent updates and ongoing support from its developers.
Regular updates not only enhance the plugin's performance but also ensure compatibility with the latest WordPress versions and other related plugins.
By keeping your payment plugin updated and compatible with the latest WordPress and Theme versions, you can maintain a secure and smooth payment experience for your customers.
Top Payment Plugins for WordPress
If you're willing to invest in more advanced features and unparalleled support, check out these premium payment plugins:
MemberPress
Looking to create a thriving membership site with seamless content restriction and effortless payment processing?
Look no further than MemberPress – a leading membership plugin for WordPress that empowers users to build paywalled sites with ease.
With its comprehensive range of membership features and flexible payment options, MemberPress offers everything you need to create a successful subscription-based platform:
→ Easy Setup and Management: MemberPress simplifies the process of creating and customizing membership levels, giving you full control over content accessibility. With just a few clicks, you can set up different membership tiers, each offering unique access privileges to your content.
→ Access Rules and Drip Content: Take control of your content delivery with powerful access rules and drip content functionality. Release content gradually to your members, keeping them engaged and eagerly anticipating what's next.
→ Payment Gateway Integrations: MemberPress seamlessly integrates with popular payment gateways, including PayPal, Stripe, and Authorize.net. This allows your customers to make secure payments, while you effortlessly manage transactions.
→ Automated Email and Reminders: Stay connected with your members through automated email notifications and reminders. Keep them informed about new content, upcoming events, or subscription renewals, enhancing engagement and retention.
→ Payment Flexibility: MemberPress offers a range of payment options tailored to your business needs. This versatility ensures you can monetize your content effectively while providing customers with flexible payment options.
→ Customizable Checkout Pages: Make a lasting impression on your customers by customizing your checkout pages with your branding and logos. MemberPress allows you to maintain a consistent user experience throughout the payment process, instilling trust and confidence in your brand.
Regarding the pricing, MemberPress offers competitive pricing plans to accommodate various business needs. The Basic plan starts at $179.50 per year, providing you with all the essential features to kickstart your membership site and grow your community.
If you're looking to elevate your WordPress website with a powerful paywall solution, MemberPress is the ultimate choice for unlocking the full potential of your membership site.
Stripe Pro Payment Gateway- Easy Digital Downloads
If you're an entrepreneur seeking to streamline your payment process and maximize Stripe integration for digital downloads, the Stripe Pro Payment Gateway for Easy Digital Downloads is an excellent solution.
The plugin allows you to accept various payment methods, including Credit Card, Bank Card, Google Pay, Apple Pay, and, of course, Stripe.
Moreover, with its support for over 100 currencies, it's the perfect choice for international businesses looking to expand their reach.
The key features of the Stripe Pro Payment Gateway for Easy Digital Downloads are:
→ Support for Multiple Payment Methods: Embrace versatility with support for multiple payment methods, ensuring your customers can pay the way they prefer. Whether it's traditional credit cards, mobile wallets like Apple Pay and Google Pay, or direct bank payments, this gateway has you covered.
→ Easy Setup and Integration with Easy Digital Downloads: Simplify the integration process with Easy Digital Downloads, a popular e-commerce solution for selling digital products. With a user-friendly setup, you can quickly enable the Stripe Pro Payment Gateway and start accepting payments in no time.
→ Customizable Checkout Page: Deliver a seamless and branded checkout experience by customizing your payment page to match your website's design. Maintain consistency throughout the purchase process, reinforcing trust and professionalism.
→ Supports Subscriptions: Unlock the potential for recurring revenue by offering subscription-based products or services. Stripe Pro Payment Gateway seamlessly handles subscriptions, automating the billing process for your customers.
→ Supports Pre-orders: Create excitement for upcoming releases or products by enabling pre-orders. Stripe Pro Payment Gateway ensures a smooth pre-order process for your customers, allowing them to secure their purchase ahead of time.
→ Easy Refund Management: Handling refunds can be a hassle, but with Stripe Pro Payment Gateway, the process becomes a breeze. With just a click, you can edit the relevant payment record and change its status to "refunded," leaving Easy Digital Downloads to take care of the rest.
Stripe Pro Payment Gateway for Easy Digital Downloads is the perfect fit for businesses seeking an easy and secure way to accept payments through their Easy Digital Downloads platform.
It caters particularly well to companies selling digital products or services, such as software, ebooks, and online courses. If your business focuses on physical products or services, consider exploring WPForms for a better fit.
Its user-friendly setup, support for subscriptions and pre-orders, and easy refund management make it a top choice for online entrepreneurs. You can unlock the power of Stripe Pro Payment Gateway for just $99.50 per year
WP Simple Pay
If you're looking for a simple yet powerful payment plugin for your WordPress website, look no further than WP Simple Pay – a fantastic solution known for its user-friendly interface, top-notch security, and support for a wide range of payment methods.
With WP Simple Pay, accepting online payments becomes a seamless experience, eliminating the need for third-party payment gateways.
The key features that make WP Simple Pay the ultimate choice for WordPress website owners are:
→ Online Payments and Donations: WP Simple Pay enables you to effortlessly accept online payments and donations through your WordPress website. It caters to both one-time payments and recurring subscriptions, giving you the flexibility to offer a variety of products and services.
→ Option to Add Coupon Codes: Enhance your marketing strategy by providing customers with discounts through coupon codes. WP Simple Pay makes it easy to create and manage coupon codes, enticing potential customers to make a purchase.
→ Multi-language Compatible: Reach a global audience by offering a multi-language compatible payment experience. WP Simple Pay supports multiple languages, allowing you to communicate with customers in their preferred language.
→ Extensive Support Documentation: Need assistance with setup or customization? WP Simple Pay comes with comprehensive support documentation, providing clear guidelines and helpful resources to navigate the plugin's features.
→ Streamlined Payment Processing: Accept payments via credit and debit cards, Apple Pay, Google Pay, Stripe, and more, all without the need for a separate shopping cart plugin. The plugin's intuitive setup allows you to create payment forms with custom fields tailored to your specific needs.
If you seek a straightforward and reliable payment solution, WP Simple Pay is your perfect match.
Whether you're selling products, offering services, or accepting donations, WP Simple Pay ensures a hassle-free payment experience for you and your customers.
The investment in the power of WP Simple Pay for just $99 per year.
Payment Button for PayPal
The Payment Button for PayPal plugin is the ultimate solution for seamless PayPal integration, enabling you to create various payment buttons with ease.
Whether you need an "Add to Cart," "Buy Now," "Donation," or "Subscription" button, this plugin has got you covered.
With its user-friendly shortcodes, you can quickly set up one-time and recurring subscription payments, making it a breeze to manage your online store.
The key features of the Payment Button for PayPal plugin are:
→ Easy Integration with PayPal Payments Standard API: Seamlessly connect your website to PayPal with the Payment Button for PayPal plugin. Its integration with PayPal Payments Standard API ensures a smooth payment process for your customers.
→ Various Types of Buttons: Customize your payment experience with a range of button options, including "Add to Cart," "Buy Now," "Donation," and "Subscription."
→ Supports One-Time and Recurring Subscription Payments: Embrace flexibility with the option to accept both one-time and recurring subscription payments. The plugin empowers you to cater to various customer preferences, enhancing user satisfaction.
→ Secure and Convenient Payment Options: Customers can easily make payments using credit cards, debit cards, or PayPal, regardless of the device they're using.
→ Built-in IPN System: Stay informed about your sales with the plugin's built-in IPN (Instant Payment Notification) system. Receive real-time notifications whenever payments are made, allowing you to track your transactions effortlessly.
Payment Button for PayPal is the perfect choice for individuals seeking a hassle-free method to accept payments on their website without the complexities of setting up a full-fledged e-commerce platform.
You can start with the Payment Button for PayPal plugin for free, with the option to enhance its functionality with premium add-ons as needed.
WordPress Simple Shopping Cart
Sometimes, a straightforward and efficient solution is all you need to sell products or services online. When extensive product management isn't required, WordPress Simple Shopping Cart comes to the rescue.
This plugin offers a seamless way for customers to add specific items to their carts and make payments through PayPal. By utilizing shortcodes, you can easily create personalized "add to cart" buttons to be placed on any page of your website.
The key features of the WordPresss Simple Shopping Cart are:
→ Custom "Add to Cart" Buttons: Tailor the purchasing experience by creating custom "add to cart" buttons for your products or services. With flexible shortcodes, you can effortlessly add these buttons to any page on your site.
→ Cart and Checkout Sections Anywhere: The plugin's adaptability allows you to place these essential elements where they best complement your site's design.
→ Shipping and Payment Settings: Customize shipping and payment settings to suit your specific requirements. With WordPress Simple Shopping Cart, you can define the ideal shipping options and payment methods for your customers.
→ Coupons for Customers: Boost customer engagement and incentivize purchases by offering coupons. WordPress Simple Shopping Cart empowers you to provide discounts, encouraging repeat business.
→ Sell Media Files: In addition to physical products, this plugin allows you to sell digital media files, such as ebooks and mp3s. Expand your offerings and cater to various customer preferences.
You can experience the power of WordPress Simple Shopping Cart for free. This budget-friendly option allows you to embrace a simple yet effective e-commerce solution, eliminating any upfront costs.
Wrapping Up
Each of the plugins above offers distinct advantages based on your e-commerce requirements.
If you're focused on creating a thriving membership site with extensive content restriction and payment options, MemberPress is a top choice.
For businesses selling digital products and seeking easy Stripe integration, Stripe Pro Payment Gateway for Easy Digital Downloads is an excellent fit.
WP Simple Pay is perfect for those who need a simple yet powerful payment solution, while Payment Button for PayPal is the go-to option for straightforward PayPal integration.
Take the time to assess your specific needs and preferences before selecting the ideal plugin to optimize your eCommerce experience on WordPress.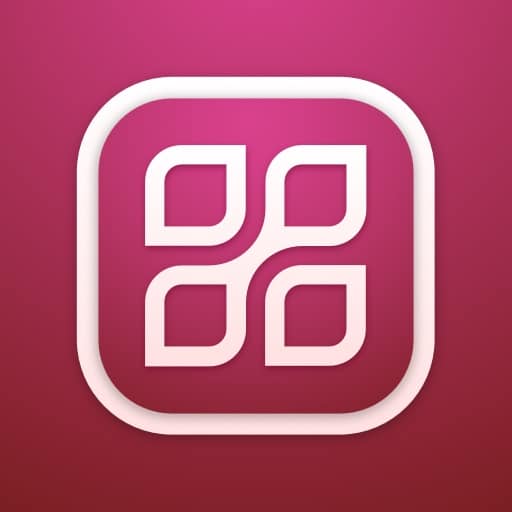 Try Divi Areas Pro today
Sounds interesting? Learn more about Divi Areas Pro and download your copy now!
Many pre-designed layouts. Automated triggers. No coding.

Click here for more details