Since the dawn of the Internet and the dot-com era, almost everyone in the tech and digital world was eager to offer the web experience to their target customers. But now, two decades later, we've entered the AI era, and the integration of artificial intelligence has emerged as a real game-changer.
So, as we're slowly closing 2023 and approaching the next exciting year, with the wide adoption of AI technologies throughout the year, the synergy between human creativity and AI-powered technology has reached new heights, offering an array of possibilities for individuals and businesses alike.
And this is where AI website builders step in! From intelligent design assistance to advanced customization options, the following AI website builders are revolutionizing the web design experience, making it more accessible, efficient, and visually stunning than ever before.
Without further ado, join us on a journey into the future of web design, where innovation meets ease, as we unveil the top AI website builders of 2023.
Table of Contents
The Concept of AI Website Builders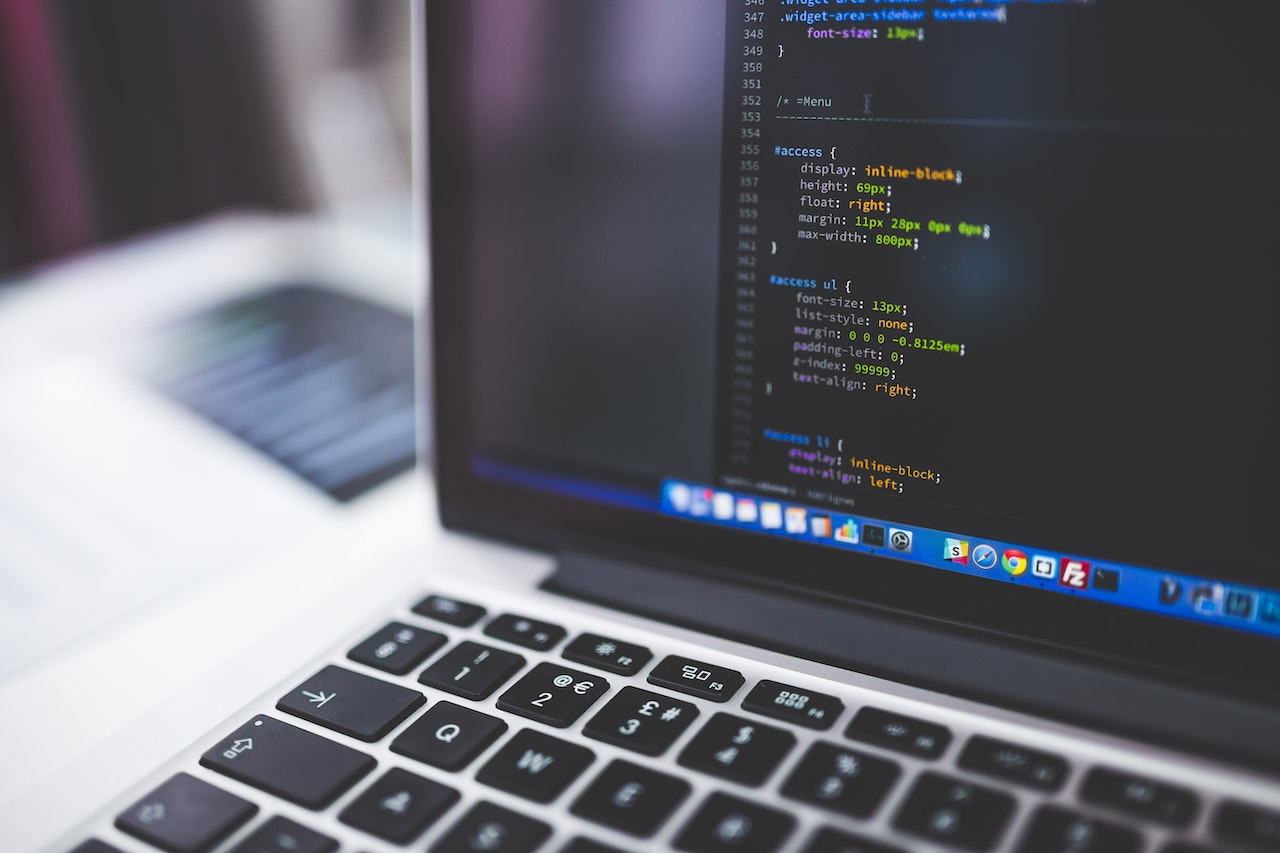 An AI website builder represents any web development tool that incorporates AI and machine learning technologies to assist users in creating and designing websites.
The builder leverages AI algorithms to automate various aspects of website creation, making it easier for individuals and businesses to build their online presence.
Some of the key features and capabilities associated with AI website builders are:
Automated Design Assistance: AI website builders analyze your content and suggest design layouts, color schemes, and fonts that align with your brand or content type, streamlining the design process.
Content Generation: AI builders can automatically generate content, such as text, images, and videos, based on user inputs or templates, saving time and effort in content creation.
Personalization: AI can analyze user behavior and preferences to suggest personalized content or design elements, enhancing user engagement.
SEO Optimization: AI-powered builders often provide suggestions and tools to optimize websites for search engines, improving their visibility in search results.
User-Friendly Interface: Ai builders typically have user-friendly interfaces and drag-and-drop functionality, allowing even individuals without coding or design experience to create professional-looking websites.
Each of the AI website builders below can vary in terms of the level of automation and customization they offer.
Some are more focused on simplifying the website creation process for beginners, while others provide advanced tools for experienced designers and developers.
Bottom line, the goal of these platforms is to democratize web design, making it more accessible to a wider audience and speeding up the website development process.
Criteria for Evaluating AI Website Builders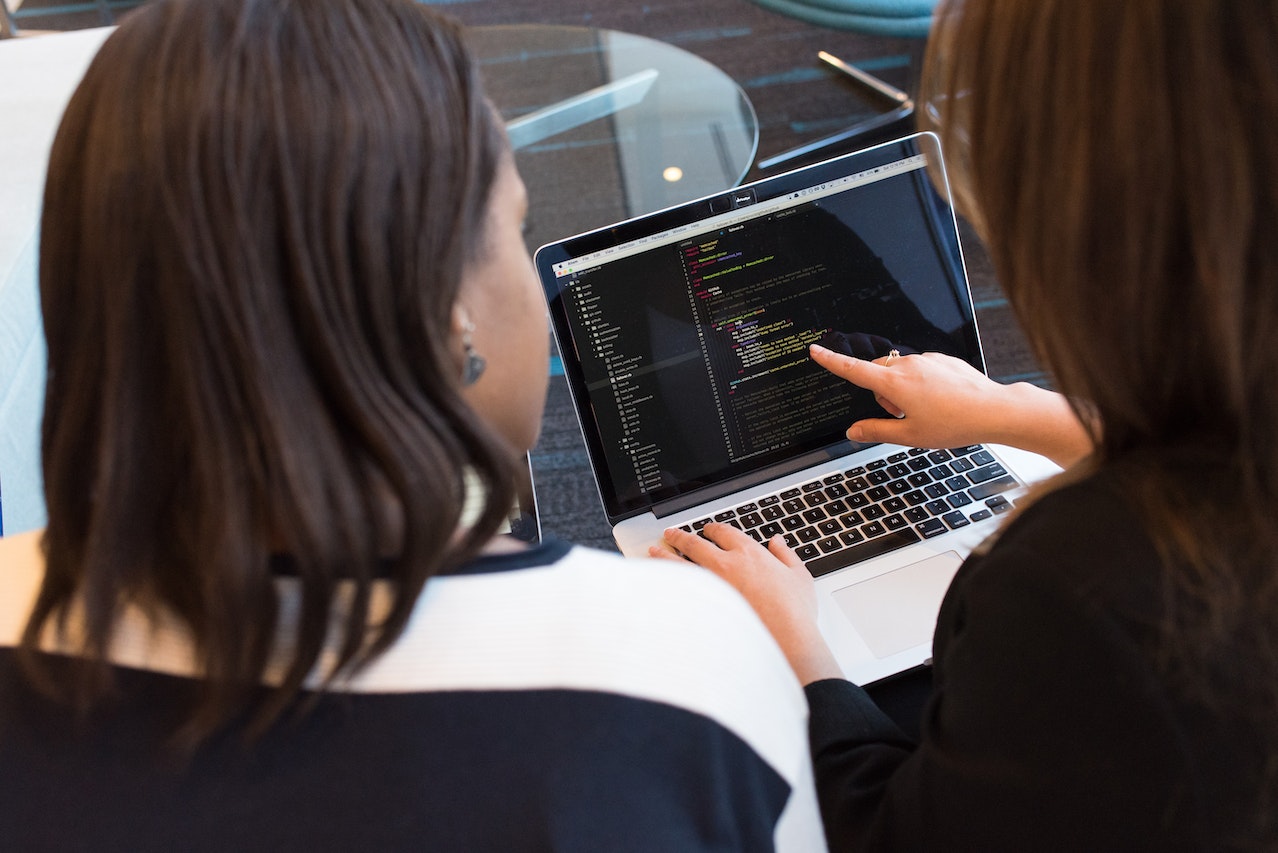 Evaluating which AI website builder is the best for your web project requires careful consideration of various factors to ensure that the tools can align with your specific needs and objectives.
Here are some key criteria to consider when evaluating AI website builders:
Ease of Use: Is the builder's interface intuitive and easy to navigate, even for individuals with little to no technical experience?

Design and Customization: Can you customize layouts, colors, fonts, and other design elements to create a unique website?

AI-Powered Features: Does the builder provide AI-driven design suggestions and optimizations to enhance the visual appeal of your site?
Responsiveness: Does the builder ensure that websites created are responsive and adapt well to different screen sizes and devices?
SEO Optimization: Are there tools and recommendations for improving SEO, including meta tags, keyword suggestions, and SEO-friendly content guidelines?
eCommerce Capabilities: Does the platform support e-commerce features like product listings, shopping carts, and payment processing?
Performance and Speed: How does the builder optimize website performance for fast loading times, which are crucial for user experience and SEO?
Security: What security measures are in place to protect your website from potential threats, such as malware and data breaches?
Scalability: Can you easily scale your website as your needs grow, such as adding more pages, products, or features?
Support and Documentation: Does the builder offer responsive customer support, including email, chat, or phone support?
Cost and Pricing Structure: What are the pricing options, and do they align with your budget and requirements?
User Feedback: Research user reviews and testimonials to understand the experiences of others who have used the platform.
Data Ownership and Portability: Can you easily export your website's data, including content and customer information, if you decide to switch to a different platform?
Integration and Third-Party Apps: Does the builder allow integration with third-party tools and services, such as analytics, email marketing, and social media platforms?
Updates and Maintenance: How often does the builder release updates and improvements to ensure ongoing functionality and security?
Trial Period: Does the builder offer a free trial or a money-back guarantee so you can test its features and capabilities before committing?
By evaluating AI website builders based on these criteria, you can make an informed decision that aligns with your specific goals, whether you're building a personal blog, an e-commerce site, or a professional business website.
The Top 7 AI Website Builders in 2023
1. Hostinger AI
Hostinger, renowned for its web hosting powers, has taken a giant leap forward with its integration of cutting-edge AI website builder tools.
This strategic move catapulted Hostinger into the limelight as a comprehensive web solutions provider that goes beyond traditional hosting services.
The Hostinger website builder represents the perfect fusion of affordability and top-tier website performance, offering budget-friendly packages, with AI-driven innovations.
Key Features That Set Hostinger AI Apart:
Intuitive Drag-and-Drop Editor with AI Insights: Their website builder features an intuitive drag-and-drop editor infused with AI insights.
Optimized for WordPress: Hostinger's website builder is tailor-made for WordPress enthusiasts. With one-click WordPress installation and seamless integration, you can effortlessly create and manage your WordPress website.
Enhanced Security and Performance: Hostinger's partnership with Cloudflare ensures top-notch security and superior performance.
AI-Powered SEO Insights: Their AI insights provide great recommendations to boost your website's visibility and organic traffic.
Automated Daily Backups: Your website's precious data is safeguarded, offering peace of mind in case of unexpected mishaps.
AI-Powered Text Generation: Content creation is a breeze with the Hostinger AI editor. You can generate text quickly and efficiently, giving your website a professional edge.
Pricing: $2.99/month + 3 months FREE
With affordable pricing, top-notch features, and dedicated support, Hostinger stands as a versatile solution for all your web development needs.
2. Wix ADI
Working on their ADI project since 2016, Wix is one of the pioneers when it comes to integrating AI-powered features in their groundbreaking website builder.
Harnessing the power of AI, Wix ADI has revolutionized the website creation process. It does so by crafting tailor-made templates for new visitors, eliminating the need for users to select one themselves.
Wix's design prowess, in conjunction with its ADI, results in stunning templates that are a cut above the rest.
Key Wix Features:
Wix ADI – Your AI Companion: Instead of choosing a template upfront, you answer a brief questionnaire, and Wix's AI constructs a template based on your responses.
Wix Studio: On August 1st, 2023, Wix unveiled Wix Studio, an advanced editor for web developers and freelancers. Similar to Wix ADI, Wix Studio combines AI convenience with professional-grade website design capabilities.

AI Text Creator: Powered by OpenAI, this tool generates text across your site, saving precious time for busy entrepreneurs who can focus on other aspects of their business.
Pricing: Free plan available, with premium plans starting from $16/month.
3. Divi AI
Seamlessly integrated into Divi, a renowned WordPress theme and page builder plugin, Divi AI redefined website creation in Divi with the magic of AI.
Key Divi AI Features:
AI Image Generator: Divi AI introduces an ingenious AI image generator, making the creation of stunning visuals a breeze.
Contextually-Relevant Content: Whether you provide detailed instructions or simply describe what you need, Divi AI's content writer is akin to having a personal copywriter at your disposal.
AI Copy Editing: Elevate your written content to professional standards with AI-powered copy editing options.
Content Suggestions: When inspiration wanes, Divi AI comes to the rescue with content suggestions, ensuring your website remains fresh and engaging.
Blog Post Generation: Generate entire blog posts effortlessly, complete with specific keywords, and fine-tune them in seconds.
Divi AI caters to WordPress users of all kinds, offering an easy-to-use visual page builder powered by AI.
Whether you're a busy entrepreneur or a small business owner, Divi AI streamlines the website creation process, while delivering professional-grade results.
Pricing: The Divi AI feature is included with the Divi Theme & Builder
4. GoDaddy AI
When time is of the essence and you need a website up and running swiftly, GoDaddy stands as one of the champions in the WordPress arena.
With a trio of AI tools, including GoDaddy ADI, the Conversations app, and GoDaddy Digital Ads, GoDaddy has fully embraced the power of artificial intelligence.
To further empower your business website, GoDaddy even provides an AI Prompt Library, and for the creatives, there's also the AI Instant Video for the GoDaddy Studio app.
GoDaddy AI Key Features:
GoDaddy ADI: Similar to Wix ADI, GoDaddy ADI kicks off by prompting you to select your website's category.
Conversations App: GoDaddy's Conversations app employs AI to summarize all customer correspondence across various communication channels.
GoDaddy Digital Ads: This feature enables you to auto-generate ads for Facebook, Instagram, and Google to drive traffic to your website.
AI Prompt Library: Whether you're new to AI or exploring its applications, this library provides prompts to assist you in starting a business and exploring AI's capabilities.
AI Instant Video: Introduced as part of the GoDaddy Studio app, AI Instant Video leverages AI to empower users to create influencer-quality videos.
Pricing: Free plan without immediate commitment, premium plans ranging from $9.99 to $29.99 per month.
5. 10Web
10Web stands is another innovative AI website builder that combines the best of both worlds: the flexibility of WordPress with the convenience of an AI-driven website builder.
It is a platform that can replicate a WordPress website within minutes, eliminating hours of manual labor in the process.
10Web's Key Features:
WordPress Twin Replication: This feature simplifies the web design process and empowers users to explore new possibilities while retaining the familiarity of WordPress.
Intuitive Website Generator: The drag-and-drop interface, powered by AI-driven tools, streamlines the site-building process, making it accessible even for those who prefer simplicity.
Plugin Abundance: 10Web boasts a wide array of plugins catering to diverse needs, from photo galleries to SEO optimization.
AI-Powered Speed Enhancement: Enhance your website's speed effortlessly with the help of easy-to-use AI tools.
Automated Backups and Monitoring: Rest easy with automated real-time backups and 24/7 monitoring. Your website's data is safeguarded, and potential issues are addressed promptly.
SEO Optimization Tools: Boost your website's visibility on search engines with dedicated SEO optimization tools. These tools help you climb the search rankings and attract more organic traffic.
Pricing: Plans start from $10/month
For WordPress enthusiasts seeking an efficient and innovative website building solution, 10Web emerges as an ideal choice.
With competitive pricing and a range of features, 10Web empowers users to bring their web design visions to life effortlessly.
6. CodeWP
CodeWP is another remarkable AI website builder that leverages the incredible power of artificial intelligence to transform designs directly into responsive WordPress themes, redefining the way websites are created.
Key Features of CodeWP:
Free AI Website Builder: CodeWP offers a free AI website builder, making it accessible to those with diverse needs and budgets.
Effortless Design-to-Theme Conversion: Transforming designs into WordPress themes has never been easier. CodeWP streamlines this process, saving you time and effort.
Cross-Browser Consistency: CodeWP ensures consistent performance across various web browsers, guaranteeing a seamless experience for your website visitors.
Optimized Site Speed: Prioritizing site speed, CodeWP enhances user experience by delivering fast-loading websites.
Responsive Design: The website generator adapts seamlessly to mobiles, tablets, and desktops, ensuring that your site looks impeccable on any device.
WooCommerce Integration: CodeWP is streamlined for WooCommerce integration, making it an excellent choice for e-commerce enthusiasts.
SEO Tools: Boost your website's visibility on search engines with dedicated SEO tools, helping you reach a broader audience.
Plugin Compatibility: CodeWP plays well with popular WordPress plugins, expanding your website's capabilities.
Pricing: A free plan, with the premium plans starting from $12/month.
7. Unbounce
Unbounce's builder specializes in crafting visually captivating and conversion-optimized landing pages through the power of AI.
The builder is known for its capabilities to delve into visitor behaviors, track conversion metrics, and provide real-time suggestions for improvements.
The best part? You can implement these enhancements without a single line of code or any technical expertise.
Key features of Unbounce:
Tailored Landing Page Copy: Unbounce goes the extra mile by tailoring landing page copy based on visitors' search criteria, ensuring that your content resonates with your audience.
AI-Powered Recommendations: Receive AI-driven recommendations aimed at enhancing conversion rates, fine-tuning your landing pages for optimal performance.
Code-Free Website Generation: Unbounce empowers users to generate websites without the need for any coding knowledge, making it accessible to a wide range of professionals.
Customizable Templates: Choose from a diverse library of 100+ customizable templates, designed for various campaigns, ensuring that your landing pages are both striking and effective.
Performance Comparison: Easily compare different versions of your pages to identify what works best and optimize your strategies accordingly.
Ultra-Fast Mobile Pages: Prioritizing user experience, Unbounce delivers ultra-fast mobile pages that captivate and convert mobile visitors seamlessly.
Data Security: Unbounce places a premium on data security, ensuring that your information and that of your visitors remain safeguarded.
Pricing: Compared to some of the best AI website builders, Unbounce's pricing is higher. This is why it's essential to evaluate your budget and needs to determine if it aligns with your goals:
Launch: $99/month
Optimize: $145/month
Accelerate: $240/month
Concierge: $625/month
Comparing the Top AI Website Builders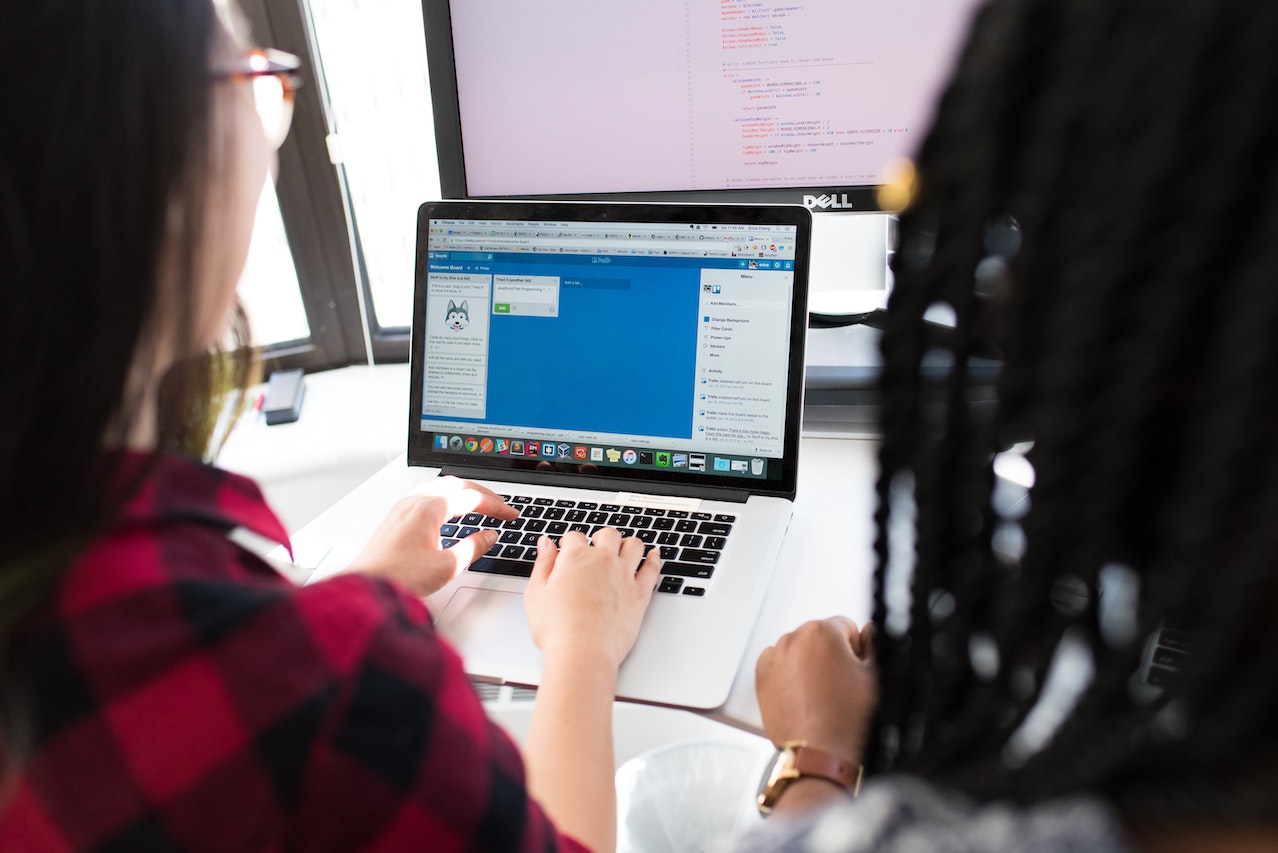 These top AI website building contenders have all made their mark in the industry, each offering unique features and capabilities to cater to a variety of web development needs.
Let's delve into a general comparison of these standout AI website builders:
Hostinger AI
Key Features: Affordable pricing, intuitive drag-and-drop editor with AI insights, WordPress optimization, enhanced security, AI-powered SEO insights, automated daily backups, AI text generation.
Considerations: Shared hosting lacks a dedicated IP, upselling during checkout may be confusing, basic plans come with storage limitations.
Pricing: Starting at $2.99/month.
Hostinger AI stands out as an affordable yet feature-packed option that seamlessly integrates AI insights into web development, making it accessible to a broad user base.
Wix ADI
Key Features: Wix ADI for template creation, Wix Studio for advanced editing, AI text creator, diverse template library.
Pricing: Free plan available, premium plans from $16/month.
Wix ADI showcases its prowess in template creation and design, making it a user-friendly choice for those seeking creative freedom and AI-powered convenience.
Divi AI
Key Features: AI image generator, contextually-relevant content creation, AI copy editing, content suggestions, blog post generation.
Pricing: Included with the Divi Theme & Builder.
Divi AI excels in content creation and image generation, making it a valuable asset for WordPress users looking to elevate their websites.
GoDaddy AI
Key Features: GoDaddy ADI for site creation, Conversations app for customer correspondence, GoDaddy Digital Ads for ad generation, AI Prompt Library for guidance, AI Instant Video for content creation.
Pricing: Free plan available, premium plans from $9.99 to $29.99 per month.
GoDaddy AI is a swift solution for those seeking quick website setup, with AI-powered tools for various aspects of web development.
10Web
Key Features: WordPress twin replication, intuitive website generator, plugin abundance, AI-powered speed enhancement, automated backups, SEO optimization tools.
Pricing: Plans starting from $10/month.
10Web combines the flexibility of WordPress with AI-driven convenience, making it an attractive choice for those who want to streamline website creation.
CodeWP
Key Features: Free AI website builder, design-to-theme conversion, cross-browser consistency, optimized site speed, responsive design, WooCommerce integration, SEO tools, plugin compatibility.
Pricing: Free plan available, premium plans starting from $12/month.
CodeWP stands out for its capability to transform designs into WordPress themes effortlessly, offering a cost-effective AI-driven solution.
Unbounce
Key Features: Tailored landing page copy, AI-powered recommendations, code-free website generation, customizable templates, performance comparison, ultra-fast mobile pages, data security.
Pricing: Plans starting from $99/month.
Unbounce specializes in conversion-optimized landing pages, making it a top choice for those aiming to maximize conversions and user experience.
Ultimately, the choice among these AI website builders depends on your specific needs, budget, and familiarity with website development. Each platform brings its own set of strengths, making it crucial to assess your requirements before making a decision.
Whether you prioritize design, content creation, e-commerce capabilities, or landing page optimization, there's an AI website builder to cater to your goals in 2023.
Tips for Using AI Website Builders Effectively
Without a doubt, AI website builders have revolutionized the way we create websites, making it easier and more efficient for individuals and businesses alike to establish their online presence.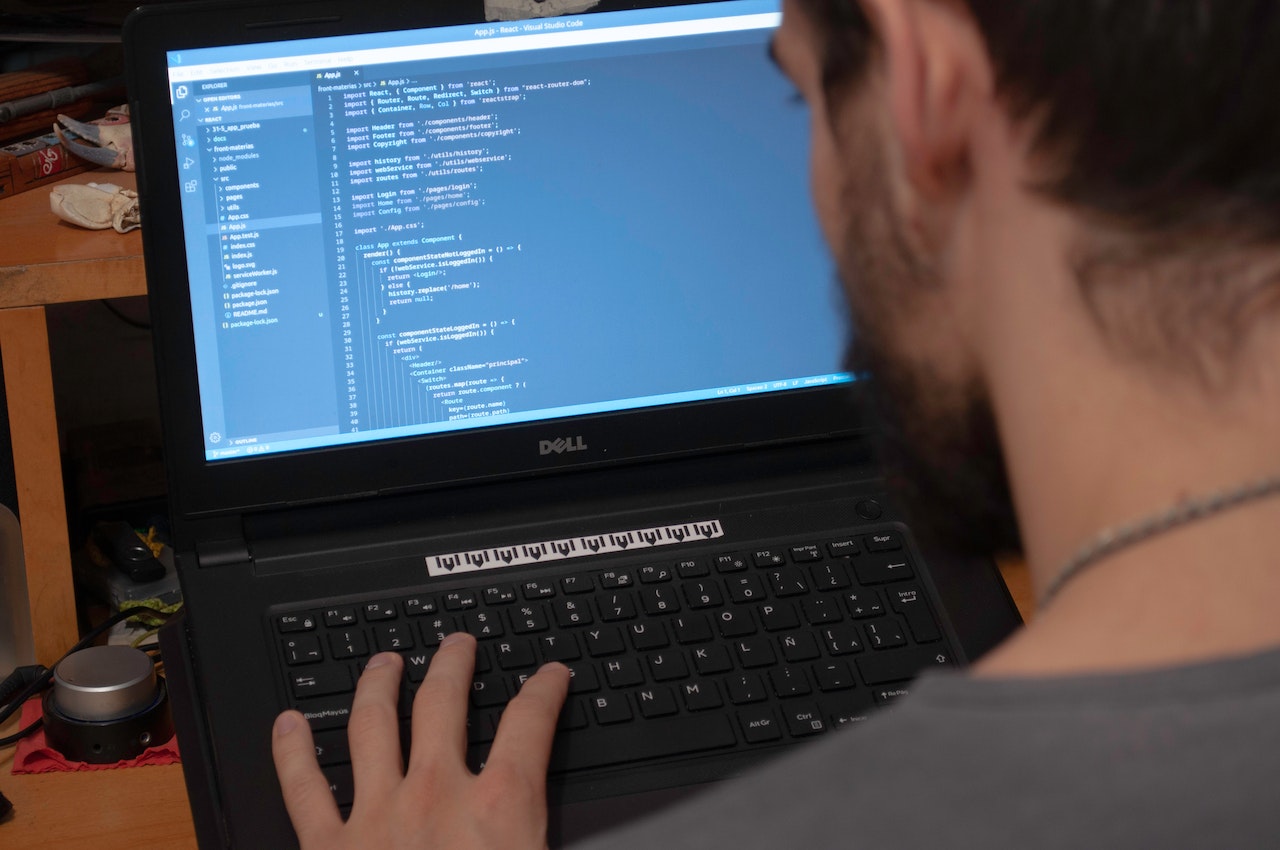 However, to truly harness the potential of AI website builders, it's essential to use them effectively.
For that purpose, let's explore some valuable tips and best practices to help you make the most out of your AI-powered website builder and create a functional, and user-friendly website.
Define Your Goals and Audience
Before you start building your website, take the time to define your goals and understand your target audience. Consider the purpose of your website, whether it's to showcase your portfolio, sell products, or provide information. Identifying your audience's needs and preferences will guide your design choices.
Choose the Right AI Website Builder
Selecting the most suitable AI website builder is crucial. Research various options and assess their features, templates, pricing, and scalability. Choose a builder that aligns with your project's requirements and your level of expertise. Whether you're a beginner or an experienced developer, there's an AI website builder for you.
Plan Your Website Structure
Create a well-thought-out sitemap or website outline. Determine the number of pages you need and their content. Plan the navigation and layout to ensure a logical and user-friendly structure. Effective planning saves time and results in a more organized website.
Personalize Templates and Design
While AI website builders provide pre-designed templates, personalize them to match your brand identity. Customize color schemes, fonts, images, and layout to create a unique and visually appealing website that resonates with your audience.
Regularly Update Content
While AI can assist in content generation, it's vital to keep your website fresh and engaging. Regularly update your blog, products, or services to provide value to your visitors and improve search engine rankings.
Monitor Analytics and User Behavior
Take advantage of built-in analytics tools provided by your AI website builder. Monitor website traffic, user behavior, and conversion rates. Use these insights to make data-driven decisions and optimize your website for better performance.
Prioritize Security and Backups
Ensure that your website builder offers robust security features, such as SSL certificates and automated backups. Protect your website from potential threats and data loss, providing peace of mind for both you and your visitors.
Familiarize Yourself with Customer Support
Get to know the customer support options available with your chosen website builder. In case you encounter issues or have questions, responsive customer support can be a valuable resource for troubleshooting and guidance.
Stay Informed about AI Advancements
AI technology continually evolves, introducing new features and improvements. Stay informed about the latest advancements in AI and updates in your chosen website builder. This knowledge will help you leverage new tools and capabilities effectively.
Testing and Feedback
Before launching your website, conduct thorough testing across different browsers and devices. Encourage feedback from friends, colleagues, or beta users to identify any usability issues or areas for improvement.
By following these comprehensive tips, you can unlock the full potential of AI website builders and create a website that not only meets your goals but also captivates and engages your target audience effectively.
Wrapping Up
The emergence of AI has dismantled barriers, making it possible for individuals and businesses of all sizes to manifest their online visions. Whether you're a novice or a seasoned developer, AI-driven website builders provide the tools and resources to turn your ideas into captivating web experiences.
The time has never been better to embark on your website creation journey with AI by your side. Remember that your website is your digital canvas, your virtual storefront, and your platform for expression.
So, embrace the technology, and embark on your web development adventure. Your website, your ideas, and your brand deserve nothing less than the best, and with AI website builders, the best has never been more accessible.
Here's to your digital journey in 2023 and beyond!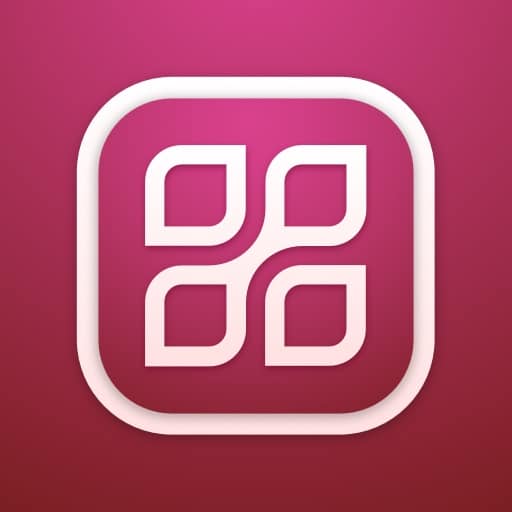 Try Divi Areas Pro today
Sounds interesting? Learn more about Divi Areas Pro and download your copy now!
Many pre-designed layouts. Automated triggers. No coding.

Click here for more details