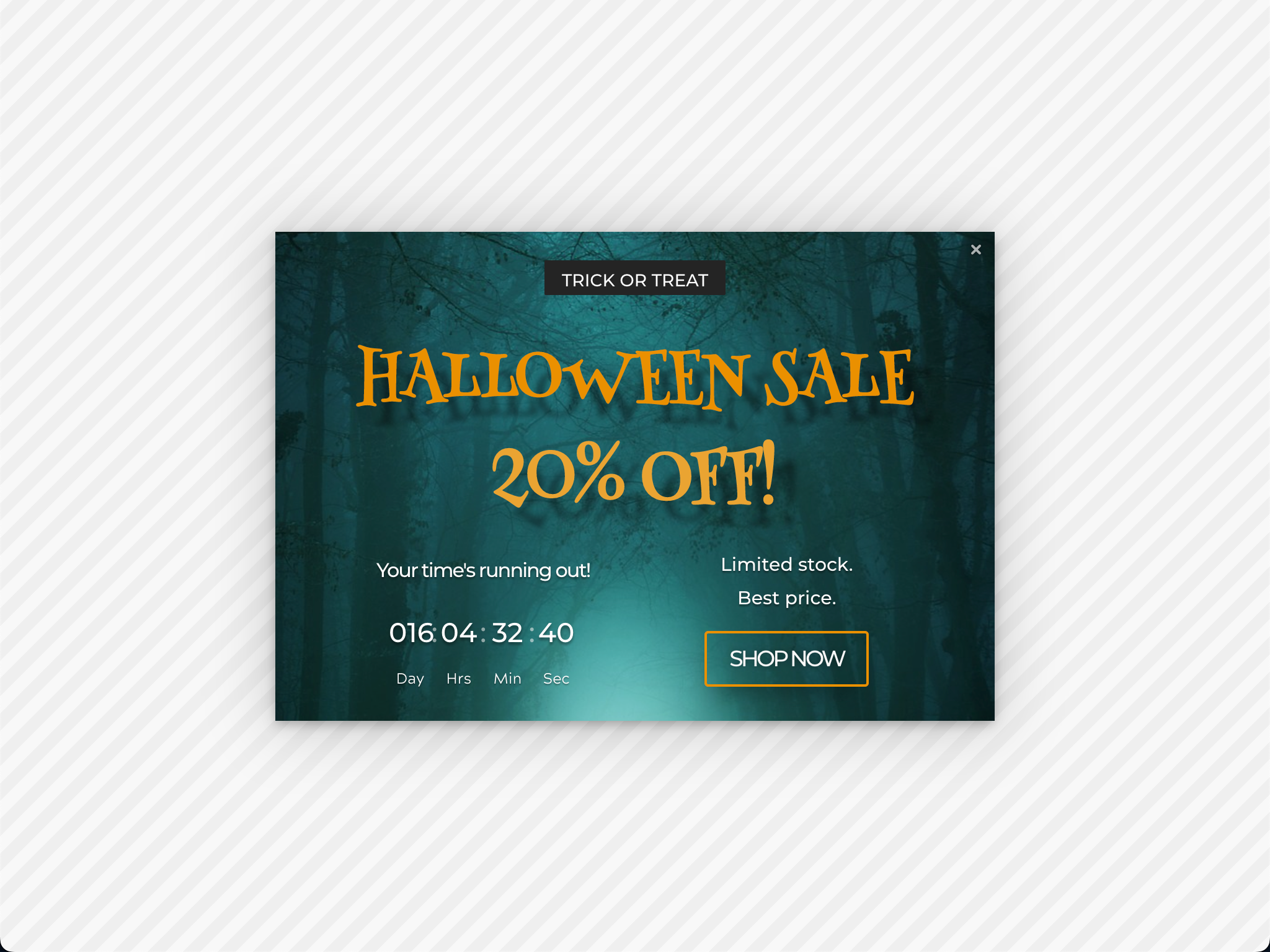 Add that special attention to your seasonal sale with a spooky CTA Popup! The Popup contains a countdown element to create an additional sense of urgency. The big header with the eye-catching font will immediately grab your visitors' attention.
How to use this template
Import the template into a new Divi Area on your website.
Edit the buttons to direct the user to your landing page. Attention: There are two buttons in the layout:

The black banner above the headline
The CTA button in the lower-right corner

Adjust the countdown timer to match your sales end-date
Adjust the copy of the Popup to match your sales details
Get unlimited access to the Layout Library with any Divi Areas Pro license. And much more...
Priority Support
With a Pro-License you have access to our world-class priority support, via LiveChat or E-Mail.
GPL License
Our licenses are fully GPL compatible. A single license can be used on as many websites as you like.
Active Development
We are constantly adding new features and constantly update our plugin, documentation, and tutorials.
30-day money-back guarantee
Leading technology, top compatibility
Unlimited sites, unlimited Areas
Clean, lightweight, high-perfoemance
Powerful JS API
Frequent Updates