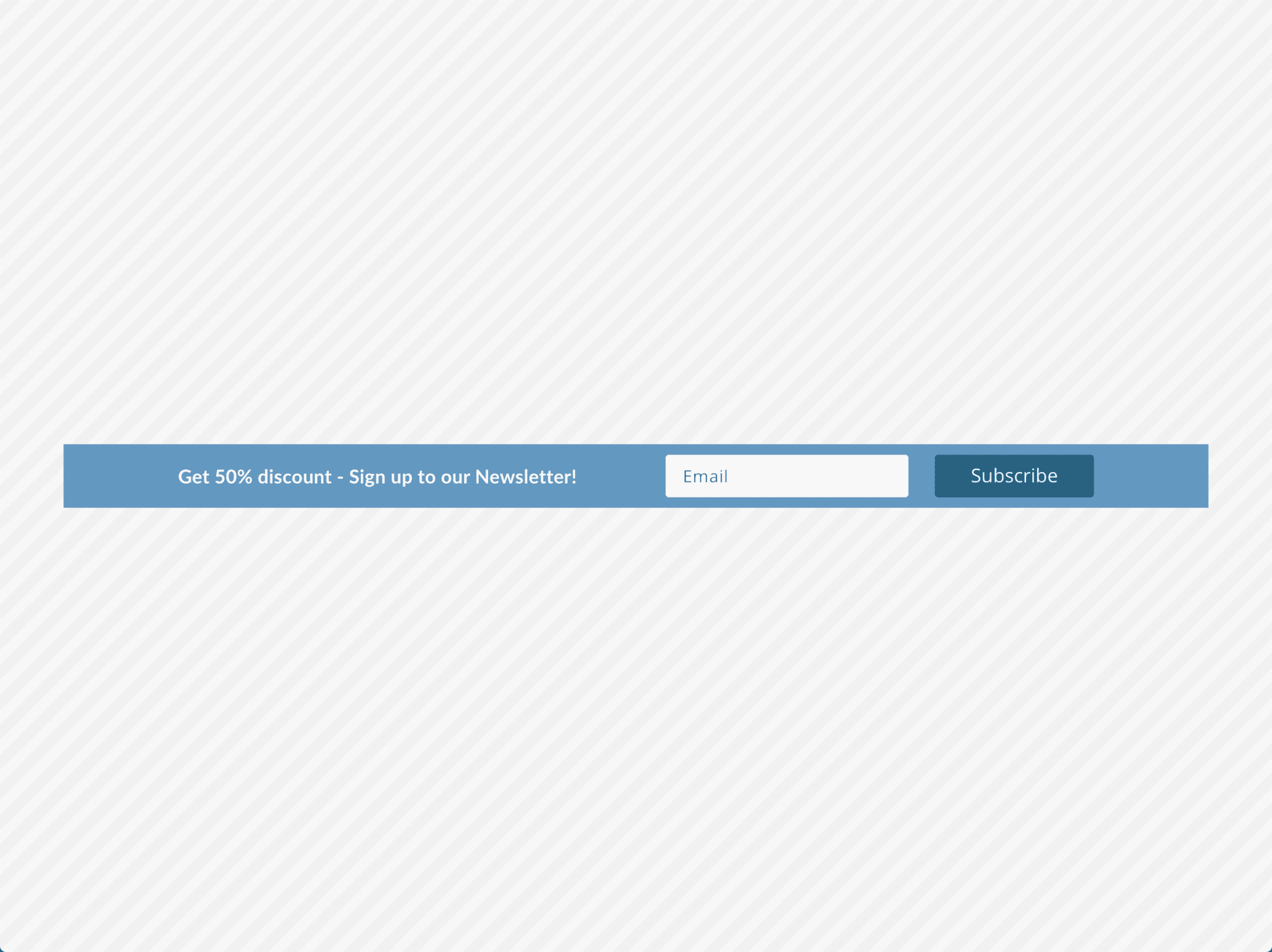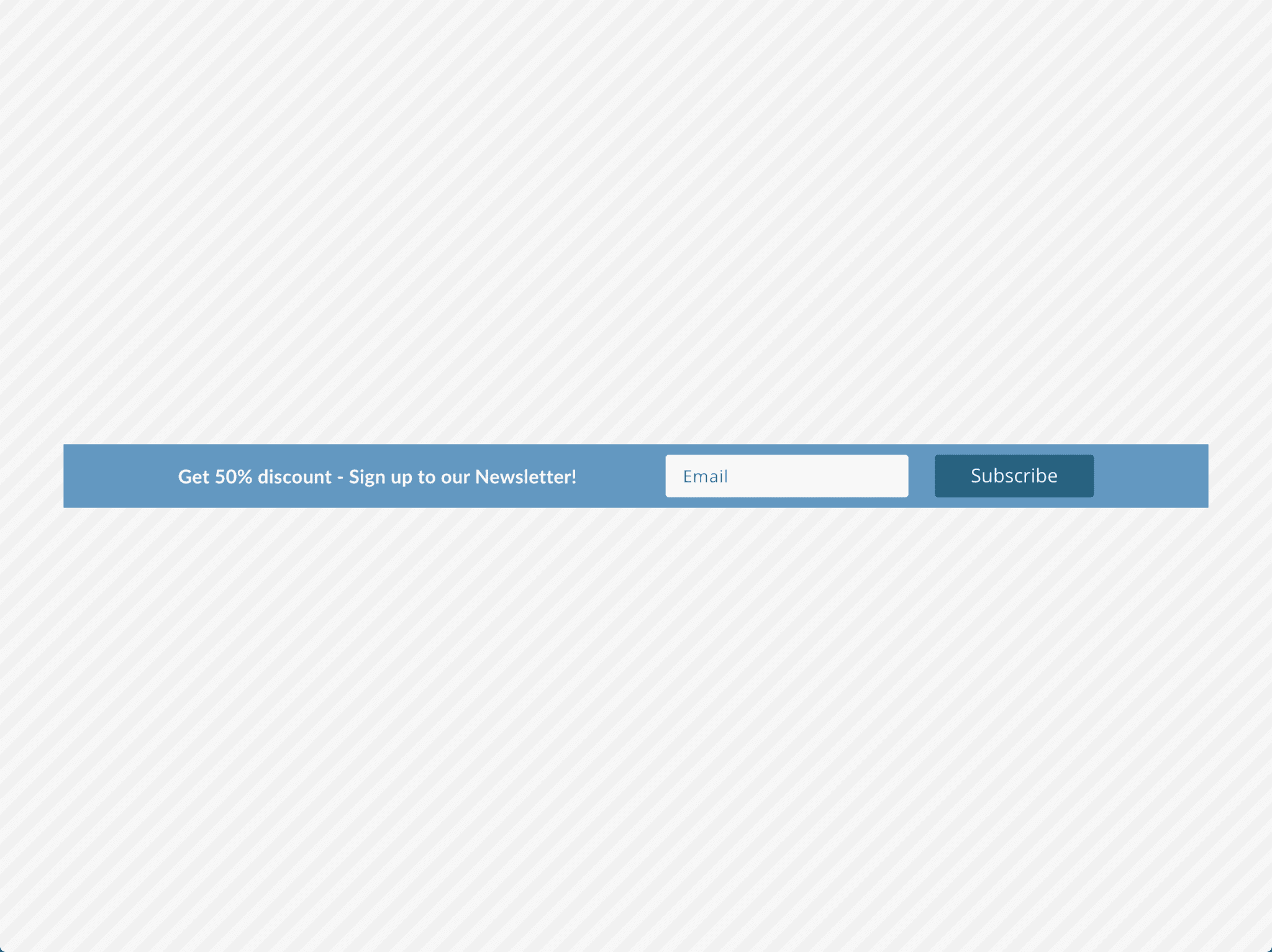 This simple and non-disruptive template displays a single-line banner at the top edge of the current page. A discount encourages the user to subscribe to your newsletter. The goal of this banner is to grow your email list with potential customers, by offering a coupon code for new subscribers.
How to use this template
Import the template into a new Divi Area on your website
Optionally, adjust the text of the banner to match your discount rate.
Edit the Email Optin module and link it to your newsletter list.
In your newsletter list: Add a 20% coupon code with the welcome email.
Get unlimited access to the Layout Library with any Divi Areas Pro license. And much more...
Priority Support
With a Pro-License you have access to our world-class priority support, via LiveChat or E-Mail.
GPL License
Our licenses are fully GPL compatible. A single license can be used on as many websites as you like.
Active Development
We are constantly adding new features and constantly update our plugin, documentation, and tutorials.
30-day money-back guarantee
Leading technology, top compatibility
Unlimited sites, unlimited Areas
Clean, lightweight, high-perfoemance
Powerful JS API
Frequent Updates