Introducing
Divi Areas Pro
Advanced Divi layouting!
Define custom Divi Areas to inject into any page
Advanced triggers to customize your popups
The perfect marketing extension for your website
Create custom headers, footers, mega menus and much more
Handcrafted UI to blend seamlessly into Divi
Unleash the Power of Divi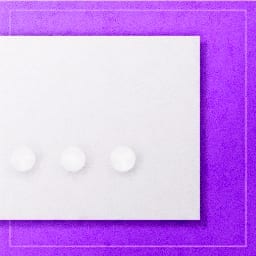 Batteries included:
This plugin already includes all features of our popular marketing plugin Popups for Divi! And so much more… keep reading to find out!
Time to get to know each other!
It has never been easier to create interactive content in Divi. See for yourself.
Create individual Popups
Turn any Divi Section into a Popups, right inside the Visual Builder. Easy as pie.
Create global Popups
Prepare advanced Popups in a new Admin Area, the plugin automatically inserts the Popups on the pages that need them.
Unlimited Areas
Divi Areas Pro supports multiple Popups, Fly-Ins and other Areas at the same time.
Fly-Ins
A Fly-In slides into the screen and stays visible without blocking the rest of the page.
Hover Areas
Create Mega-Menus or Tooltips using Hover Areas. They are always attached to a visible element on the page.
Inline Areas
Insert or replace content on any page, using Inline Areas. You could add a banner at the end of every blog post, or insert a message to logged-out users.
Time-based triggers
Create Popups that are opened after a certain duration. You can even set the duration to "0.0" to show a Popup instantly when a page is loaded.
Scroll-event triggers
The scroll-event is a very interesting engagement indicator. Want to show a newsletter subscription form, when the user scrolled down 60% of the page? No problem! Define a scroll-distance either in percent or pixel.
Exit-Intent trigger
Displaying Popups right before a visitor leaves your page has never been easier. Enable the Exit-Intent behavior and Divi Areas Pro will do the rest.
Click and hover triggers
The classical: Open a Popup when the user clicks a button or image. Or anything else. Specify a CSS ID or Class and sit back.
Keep Area Closed
With only two or three clicks, you can keep a Popup or Fly-In closed for the rest of the day. When your visitor refreshes the page, they will not see the Area again for the defined duration.
Built-in Close Button, or custom Close Button?
There are different ways to close a Popup. Like pressing the Escape-Button on your keyboard, clicking on the background overlay, or using the built-in Close Button in the top corner of the Popup. Of course, you can also disable the Close Button and create a custom Close Button.
Target posts or pages
Select individual pages or posts that should show (or not show) a Popup.
Target devices
It's easy to disable an Area on a device-type via the familiar "Desktop," "Tablet," "Mobile" options.
User Role Conditions
Divi Areas Pro allows you to display Areas based on any user role. That way, you can show different content to guests than to logged in members.
Powerful Inline Conditions
You have the choice to display Inline Areas "Before," "After," or "Instead Of" any other Divi Section.
Flexible Inline Locations
Either replace a section by CSS ID or Class, or by the position, like  "After the 1st Section". You can also inject Inline Areas into Theme Locations, like "Header," "Main Menu," "Footer," "Post Content," or "Comment Form."
Works with Divi Theme and Divi Builder Plugin
Initially built for the Divi theme, the plugin now works with all themes that use the Divi Builder plugin.
Hooks, Filters, Debug-Mode
As a WordPress developer, you will love the way. You can hook into the plugin core to customize options and features. Turn on the Debug Mode to output un-minified code and see what the JS API is doing (and how to intercept those actions).
WooCommerce Integration Need to display Popups inside WooCommerce product pages, the shopping cart, or during the checkout? No problem!
JS API The powerful JS API allows you to use the plugin for anything you like. Here are some things we have seen: Create dynamic Popups via JavaScript, load Popup contents via Ajax request, track Popup interactions in Google Analytics, and more
Level up your Divi today
Get Divi Areas Pro!
Divi Areas Pro
Unlimited usage!
Use on unlimited websites

1 Year of Updates and Priority Support
VIP Access
Unlimited creativity!
Unlimited usage to all plugins

Access to premium contents

1 Year of Updates and Priority Support
Divi Areas Pro
Unlimited usage!
Use on unlimited websites

One time payment
VIP Access
Unlimited creativity!
Unlimited usage to all plugins

Access to premium contents

One time payment
Create unlimited Areas

Use any Module and Divi option inside your Areas

Access all custom triggers and behavior options

Our plugins are 100 % GPL compatible

Priority Support and Live Chat
30-Day Money-Back Guarantee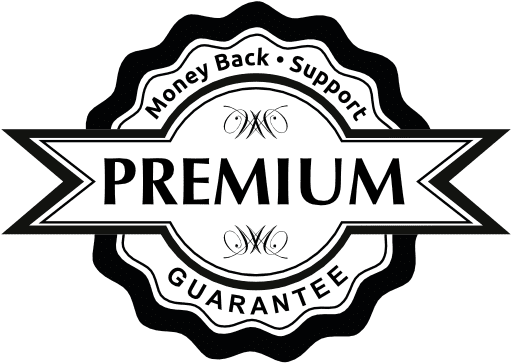 30-Day Money-Back Guarantee
Purchasing our plugins should not be a gamble! Get it and test it on your own website. Risk-free and without pressure. That's how it's supposed to be.
All plugins come with a GPL license
We have the same license terms as WordPress and Divi: You can use the plugin on an unlimited number of websites for yourself and clients.
Priority Support
We offer priority Support via email and Live Chat to all active members. Have any questions? Hit that chat bubble in the bottom corner and let's talk…
Divi Areas Pro is a premium WordPress plugin that supercharges your Divi website with professional and smart marketing features!
It is written with focus on ease of use, performance, and flexibility.
Frequently Asked Questions
[ht_faq_group id="240″ hfaq_icon_pos="off" hfaq_style="style1″ hfaq_behavior="expandall"]
Bring your Divi Experience to the next level, now!
Developed by one of the worlds leading WordPress developers, with over a decade of experience in plugin development and a passion for creating superior user experiences.
* You are protected by a 30 Day Money Back Guarantee
Version 3.1.5 25 Apr 2022
Adjust metabox initialization to work with the latest WordPress and Divi versions.

Squash JS error in the Theme Builder integration.

Correct rare bug with saving certain plugin settings.

Address an issue with accessing the internal plugin cache.

The Divi Areas Pro API Key is now recognized in multisite setups (please ensure the plugin is activated network-wide).
Version 3.1.4 16 Feb 2022
The preview of video modules are loading again inside the Visual Builder.

Squash some PHP 8 warnings.
Version 3.1.3 2 Dec 2021
error when remote requests (like auto-update checks) fail for some reason.

performance issue caused by too many remote API calls to divimode.com.