Popups appear anywhere, and whenever something appears too much, people can get truly saturated with it. However, it's not that popups are overdone or users hate popups.
It's the manner in which popups are executed on websites that determines how effective the popup marketing campaign is.
The thing is, many businesses make mistakes when it comes to popups, resulting in frustrated users and lost sales.
In this blog post, we will explore some of the most critical mistakes when creating Divi popups and how you can avoid them to ensure your popups drive conversions.
From timing to design and overwhelm, we'll cover everything you need to know to make your popups a success.
Table of Contents
The Importance of Successful Popups
Website popups are a common feature on many online businesses' websites. They are often used to capture visitors' attention and encourage them to take a specific action, such as signing up for a newsletter or making a purchase.
While some people find popups annoying or intrusive, they can serve several important purposes for online businesses. In this response, we will explore some of the reasons why website popups are important and how they can benefit your business:
Collecting email subscribers: Popups can be used to encourage visitors to sign up for your email list. This allows you to build a list of engaged subscribers who are interested in your products or services, and who you can market to in the future.
Increasing sales: Popups can be used to promote special offers or discounts, which can encourage visitors to make a purchase. This can help you boost your sales and revenue.
Providing important information: Popups can be used to provide visitors with important information, such as shipping policies or return policies. This can help you build trust with your customers and provide a better user experience.
Gathering feedback: Popups can be used to gather feedback from visitors, such as through surveys or polls. This can provide valuable insights into how you can improve your website or products.
Encouraging social media follows: Popups can be used to encourage visitors to follow you on social media, which can help you build a larger audience and increase your reach.
Too Early or Too Late 
One of the most common popup mistakes that you can make is showing them at the wrong time. For example, displaying a popup immediately after a user arrives on your website can be frustrating and cause them to leave.
When you display the popups too early on your pages, in essence, you interrupt the entire UX and you might lose a valuable potential customer that just wanted to explore the page in peace.
However, if you wait too long to display the popups, again, you could lose potential customers. This is why mastering popup timing is key!
The most successful popups are timed to align the ideal user experience on your Divi website.
For example, let's say that you want to turn first-time visitors into new email subscribers by providing them with a popup that gives them something free in return for their email address.
After all, people don't visit websites that they're not interested in, and they won't subscribe to your email list unless you offer them something that captivates their interest.
It all comes down to the customer journey. Depending on the page that they're on, you could display the popup in 20, 30 seconds, or even more than a minute if you want to allow them more time to browse the content.
Whatever the stage that they're in, your goal with a well-timed popup should be to convince visitors to make a move and sign up.
To determine the seconds before triggering your popups, another aspect you need to be informed about is the time visitors spend on the specific pages that you want to display popups on.
For this purpose, the easiest tool you can use is Google Analytics.
Content Site KPIs: Scroll Depth, Average Time on Page, Bounce Rate
Your popups should be displayed slightly earlier than the average time visitors spend on the specific page.
That means that you'll present them with a popup after they've absorbed the content, and just when they're about to leave the page.
Overwhelming Potential Customers
Another popup mistake you can make on your Divi website is displaying too many popups or making them too obtrusive for the users.
This can overwhelm the customer and push them to leave your website. Additionally, too many pop-ups may be perceived as spammy or untrustworthy, which can harm a website's reputation.
This is why It's important to limit the number of popups you display on your Divi website and make sure they are not too disruptive to the user experience.
However, determining the right amount of pop-ups for a website can be a bit subjective, as it depends on the specific goals of your website and the users' preferences.
But still, there are some general guidelines to consider that can help you not overwhelm potential customers with popups:
Test and measure: Use A/B testing to determine the optimal number and placement of popups on your Divi website. This will allow you to see which popups and their positions on the website are most effective.
Consider the user experience: Popups can be disruptive to the UX, and that's why it's important to ensure that they don't detract from the overall usability of the website.
User feedback: Ask your users for their opinion about the popups on your Divi website. Listen to their feedback and make adjustments accordingly.
Analyze the Metrics: Look at the metrics like bounce rate, conversion rate, and time on site to understand the impact of popups on the website.
Follow best practices: As a general rule, it's best to use popups sparingly and only when they are necessary and relevant to the user.
Follow the regulations: Keep in mind, there are laws and regulations regarding popups, such as GDPR and CCPA, Make sure that you are compliant with them.
By following these guidelines, you can ensure that the number of popups on your Divi website is appropriate and does not negatively impact the user experience.
Irrelevant Offers and Content
Popups are most effective when they're relevant and with the right content and call-to-action,
In order to make popups a success, the content or the offer that you present to users must be relevant to them. For example, if a user is browsing products on your website, it makes sense to show them a popup related to that product.
However, if they are reading a blog post, it may not be relevant to show them a popup related to a product, and present them with a subscription offer instead.
In most cases, when it comes to relevance, the most common mistake that marketers can make is creating a generic looking popup that doesn't target a specific customer group, resulting in less, or zero conversions overall.
So how do you avoid creating irrelevant popups? It's simple – make the popups valuable to your target audience! Design them to match the target audience and use content and offers that will convince them to opt for the CTA.
Bad Design and Layout
Good design makes everything look more attractive, including popups. But sometimes, it's all about the looks, and design in website popups is important for several reasons:
First Impressions: Popups are often the first thing that a user sees when they land on your website, so it's important to make a good first impression. A well-designed popup can grab a user's attention and make them more likely to engage with the content.
Branding: The design of your popup can help to reinforce your brand and create a consistent look and feel throughout your website. This can help to build trust and credibility with your users.
Functionality: The design of a popup can also affect its functionality. A well-designed popup will be easy to interact with and understand, which can improve the user experience and increase the likelihood of conversions.
Mobile-Friendliness: With the majority of internet traffic coming from mobile devices, it's important to make sure that your popups are mobile-friendly. A well-designed popup will be easy to read and interact with on a small screen, which can improve the user experience and increase conversions.
Accessibility: The design of a popup can also affect its accessibility. A well-designed popup will be easy to navigate and understand for users with disabilities. By following accessibility guidelines, you can ensure that your popups are inclusive and accessible to all users.
Keep in mind that you should not allow design to distract users from what's important on your popups. The offer, CTA buttons, copy, and fields should be absolutely visible to the visitor, regardless of the design.
Over to You
In conclusion, popups can be a valuable asset for Divi websites looking to increase conversions and drive sales.
But, common mistakes happen frequently, and by taking steps to avoid them, you can create effective Divi popups that enhance the user experience and drive conversions.
Additionally, it's important to regularly test and analyze the performance of your popups to ensure they are working as intended and make adjustments as needed.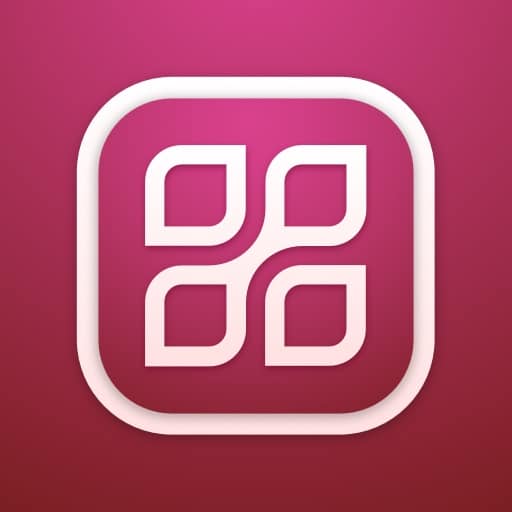 Try Divi Areas Pro today
Sounds interesting? Learn more about Divi Areas Pro and download your copy now!
Many pre-designed layouts. Automated triggers. No coding.

Click here for more details